Looking for plants that will purify the air at your home? This post is all about 11 awesome indoor plants to improve the air quality in your rooms.
This post contains affiliate links, which means I'll receive a commission if you purchase through them. You will have no extra cost!
All of us know how beautiful plants are being used as a way to enhance the design of a home. They bring freshness and a touch of nature to the space. However, did you know that flowers are also natural air purifiers? They do this by absorbing carbon dioxide plus other toxins from the air and releasing oxygen in a process called photosynthesis. If you don't believe me, read this research from NASA about the topic.
However, there are hundreds of thousands of different plants in the world, some of which will purify the air and suit our interior better than others. Therefore, today I have prepared a list of 11 awesome indoor plants to improve the air quality in your room.
11 Awesome Indoor Plants To Improve The Air Quality In Your Room
1. Fern (Nephrolepis)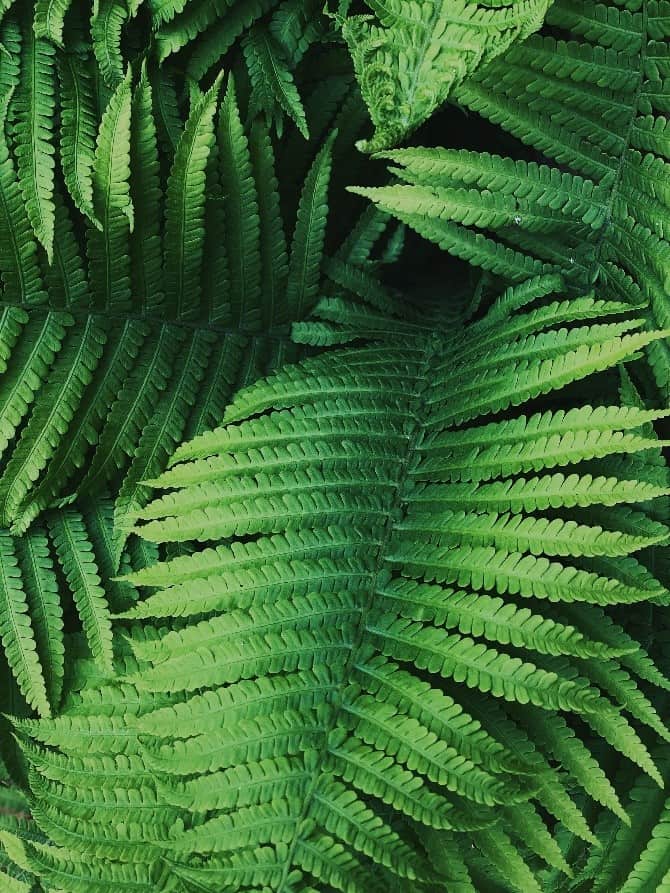 The fern is a lovely plant that has a wide range of benefits. It acts as a humectant, meaning that it attracts and retains moisture in the air. Ferns are ideal for rooms with dry air. Furthermore, they help remove traces of formaldehyde. Additionally, these plants look amazing when put into hanging baskets and floor planters. Ferns are also very often used as decor elements for the boho-style interior.
2. Aloe Vera
Many people have aloe in their homes because of its healing abilities. However, the plant is also good for improving indoor air quality. It helps to keep the space free of benzene, which is found in paint and some cleaning supplies. Aloe Vera is among the easiest plants to grow because it only needs a lot of light.
In terms of watering, it is very frugal and only needs to be watered once a fortnight. The leaves of the plant hold a healing sap that is used for a variety of cosmetic purposes.
I grow Aloe Vera in my apartment and I am very happy with it because apart from all the other benefits, it is also an extremely nice-looking decoration.
3. Ficus benjamina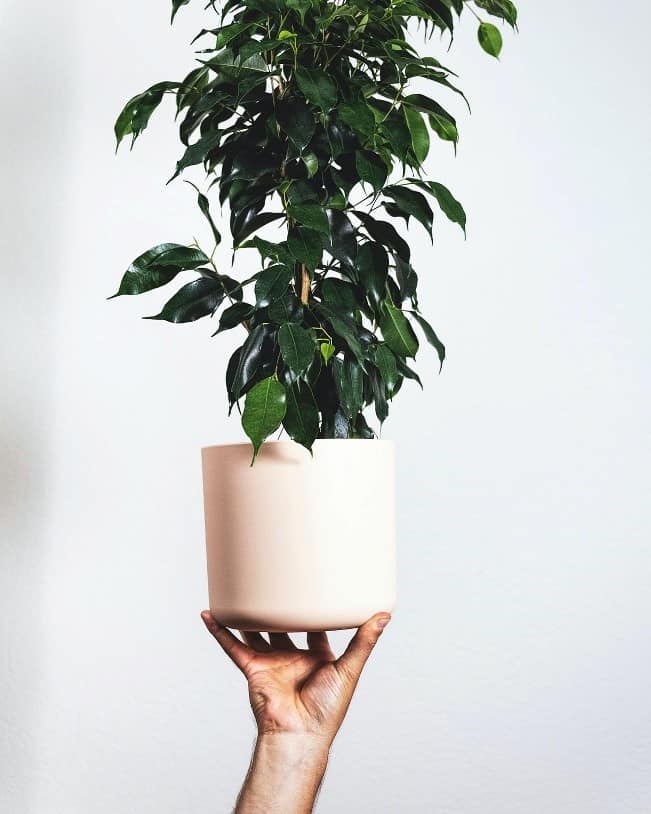 Placed in the living room or office, the ficus purifies harmful substances that are emitted by carpets, furniture, and floor coverings. An extremely unpretentious plant. Easily propagated by cuttings and complements wonderfully every home decor.
4. Chamaedorea
You may have come across this plant in offices and hotel lobbies. The chamaedorea is easy to grow and very sustainable. It rarely grows more than 1,5 m in height. It can absorb toxins such as benzene and trichloroethylene from the air. Placed near furniture, the plant absorbs the formaldehyde released from it. It also has a great appearance and is ideal for the veranda if you have one.
5. Chlorophytum
A lot of households have chlorophytum. It is easy to grow and prefers bright places. This plant is valued for its ability to absorb carbon monoxide and formaldehyde from the air. It can purify up to 90% of the harmful substances in the air in just two days.
Don't worry if your pet decides to regularly nibble on its leaves because it is not poisonous. For those of you who are new to houseplants, the resilient spider plant is a perfect choice. It will meekly fight off toxins including carbon monoxide and xylene without asking for much care.
6. Sansevieria
Sansevieria is a nice-looking plant that is often used as a decor element. Because it can withstand shading and high humidity, it can be placed also in the bathroom. Even our toiletries emit harmful substances into the air and Sansevieria is a great solution for absorbing them.
Moreover, Sansevieria is an expert at fighting formaldehyde. This substance is mostly found in detergents, so it would be a good idea to grow the plant in your bathroom or kitchen. It likes moisture and not direct sunlight.
7. Aglaonema
This plant is an effective means of cleansing the air of formaldehyde and benzene. Additionally, aglaonema boosts productivity, concentration, and memory while reducing stress and boosting mood. This makes it perfect as decoration in a dorm room.
You can find it in a wide variety of shades – pink, red, orange, yellow, and gray as the leaves are large and beautiful. Aglaonema likes dimly lit and humid conditions, so it is also suitable for the bathroom. If you choose to keep the plant somewhere else, be sure to spray the leaves with water occasionally to prevent darkening and wilting.
8. Areca palm
The Areca palm is native to Madagascar and brings a tropical feel to any space. It not only purifies the air but also acts as a natural humidifier. It is best known for removing formaldehyde from the air. Areca is the perfect choice for low-light conditions. Water it regularly during its growing season, but it is recommended to let the soil surface dry slightly before the next watering.
9. Gerbera jamesonii
This cute plant can grow indoors or outdoors and many people love it for its vibrant colors. The so-called Barberton daisy can bloom at any time of the year and each flower lasts between four and six weeks.
10. Dracaena
My favorite home plant for many years has been Dracena, a delicate palm with thin pointed leaves. It removes xylene, trichloroethylene, and formaldehyde that can be released into the air as varnishes dry and gasoline evaporates. A great finishing touch to any decoration and ideal for any room. Dracaena is simply a beautiful gem.
11. Spathiphyllum
Shade and weekly watering are all this charming plant needs to survive and flower. It tops NASA's list for removing all three of the most common volatile organic compounds – formaldehyde, benzene, and trichloroethylene. The plant can also fight off toluene and xylene. It also has a very beautiful and gentle appearance.
Other Related posts for you to read
8 Air Purifying Plants For Your Dorm Room
How I Can Make My Apartment Smell Good?
This post showed you 11 Awesome Indoor Plants To Improve The Air Quality In Your Room