This post shows you 18 under bed storage & organization ideas for your dorm room
This post contains affiliate links, which means I'll receive a commission if you purchase through them. You will have no extra cost!
One of the most memorable periods in life is the time in college. To spend it comfortably, we need to turn our dorm room into an amazing place that makes us feel happy. As your college room becomes your new home you should think about designing it to your taste.
However, we all know that dorm rooms are not particularly spacious. This could cause some discomfort if you don't take measures to organize your room appropriately.
Fortunately, there are many tricks to organize the space in your room. One of the best places to store a lot of your stuff is under the bed. In the following lines, I have pulled out for you different ideas for under the bed storage in your dorm room. Don't forget to enjoy your time in college and try to make your new home as comfy as possible.
18 Under Bed Storage & Organization Ideas For Your Dorm Room
1. Cute Cube Baskets Under Bed Storage
A great option for under bed storage. You can choose the colors of the containers to match the overall colors of your dorm room. Store whatever you want in them, the only downside is that they don't close tightly.
Copy this dorm storage idea
2. Under Bed Storage Shelves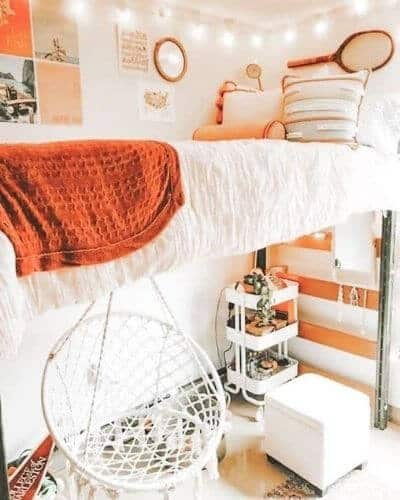 Ideal for storing cosmetics, perfumes, etc. You can define each shelf for a different type of products that you use in your daily beauty routine.
Copy this under bed storage idea
3. Wire Cubes Are Perfect For Under Bed Dorm Storage
Wire Cubes are ideal for organizing and distributing various small belongings. For example, one can be used for storing your slippers, socks, etc. Another can keep your books and textbooks. In a third, set aside some accessories. This way everything will be nice and tidy and you will know exactly what is where.
Copy this under bed dorm storage ideas
4. Under Bed Storage Drawers With Wheels
These drawers make the most out of the space under the bed and are very convenient for everyday use. They are great for storing both clothes and shoes. Read how you can copy this under bed storage idea here.
5. Drawer Storage Tower
You can find different models of these cabinets. They are very appropriate for a dorm room because you can stockpile plenty of college supplies in them.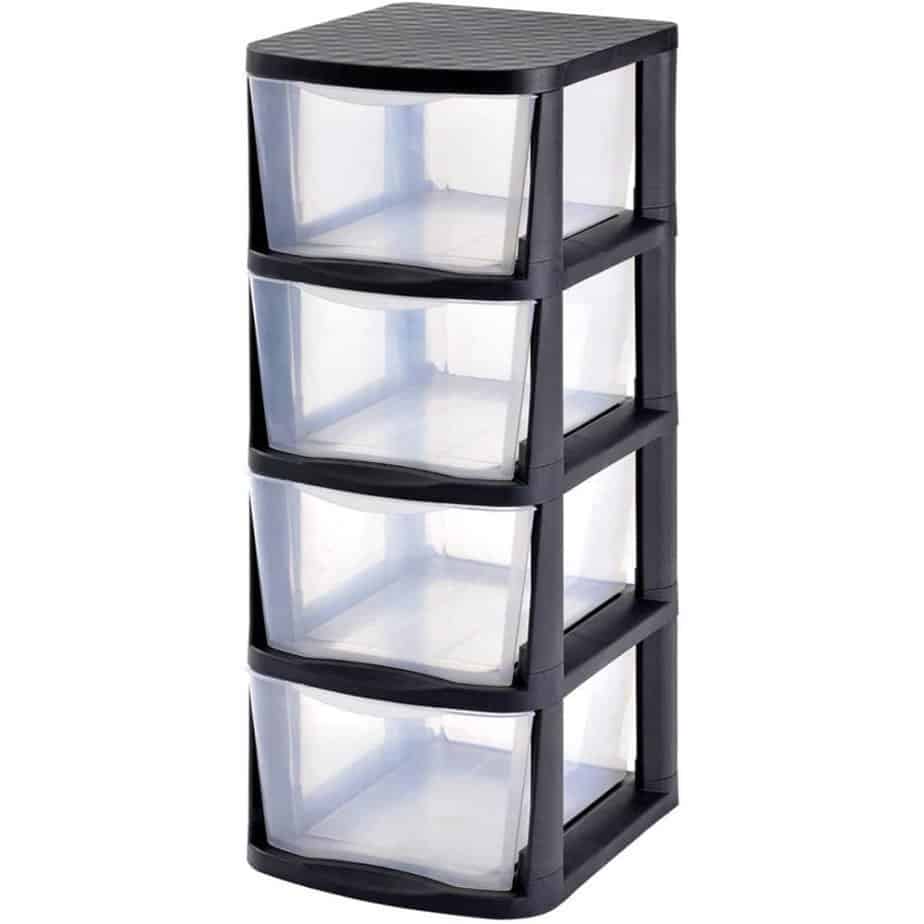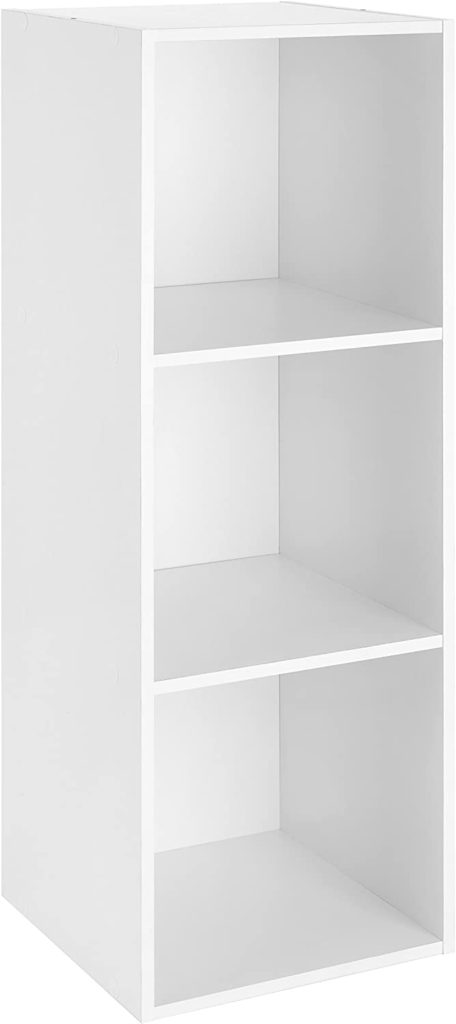 6. Wooden Cabinets Under Bed
When having such beautiful drawers, you have no excuse to not keep your dorm room tidy. If you find the right size you will enjoy a very comfortable storage space under the bed. Wooden cabinets are more solid and last longer in comparison with plastic ones.
7. Trunk Under Bed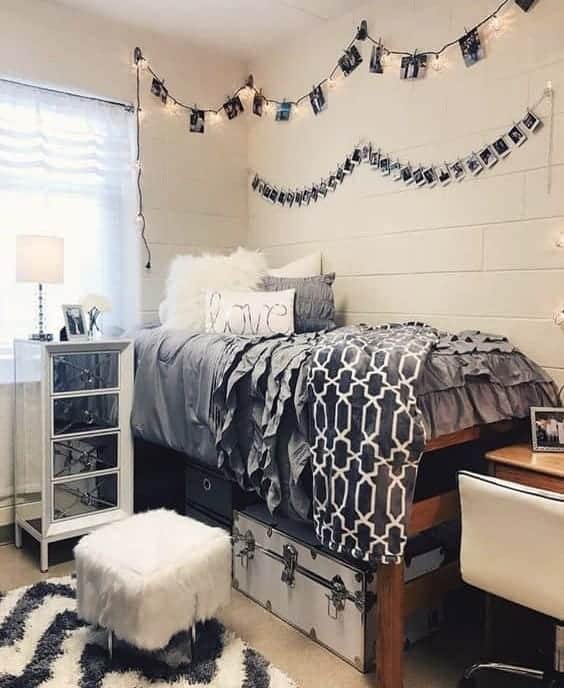 Trunks look amazing and you can fit a lot in them. I did have one of these in my dorm room as well. There I stored textbooks and notebooks from previous semesters haha
Recreate This Under Bed Storage Idea
8. Bed Skirt Panel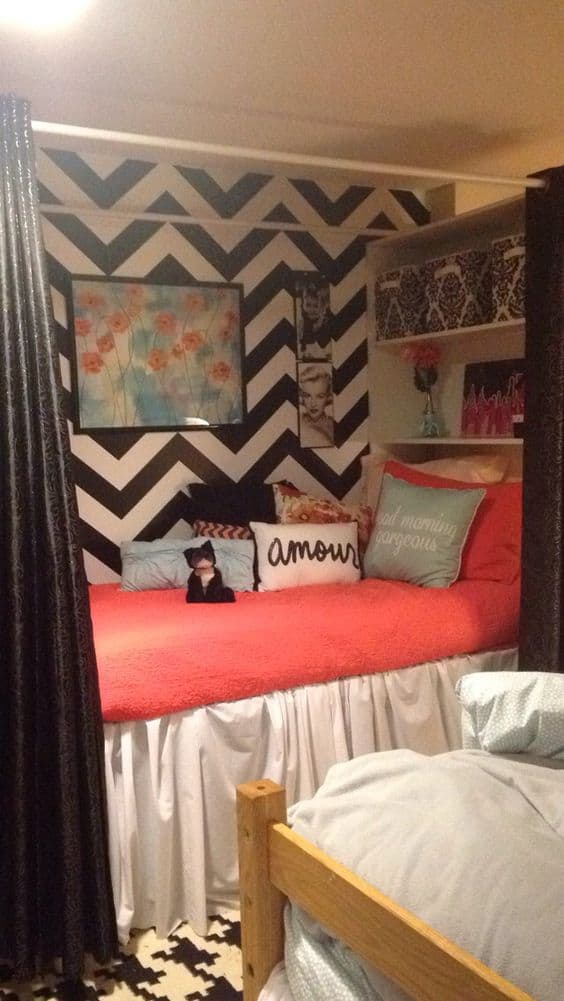 There is also a solution when you fail to organize everything under the bed in the most pleasing way. Just use a bed skirt panel. It's a nice way to hide your belongings that are stored under your bed. Moreover, because they are not on direct display, they could be a little bit messier than usual.
Copy this idea
9. Plastic Boxes For Storage Under Bed
You can find a variety of sizes and models of plastic boxes. The nice thing about them is that they are very rigid. Therefore, you can store safely whatever you want in them. You can stash season clothes that you are not wearing or blankets and duvets in them. They are also perfect for kids' toys.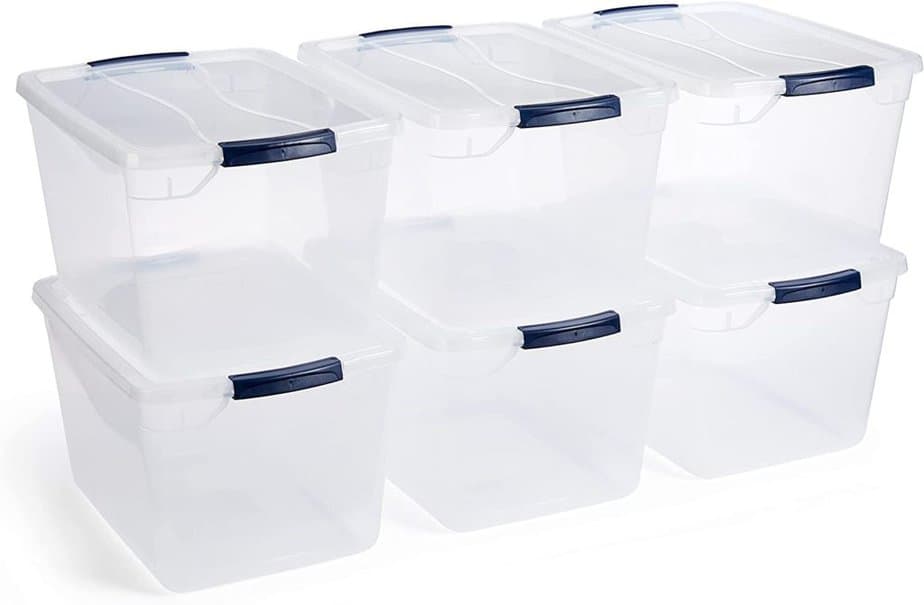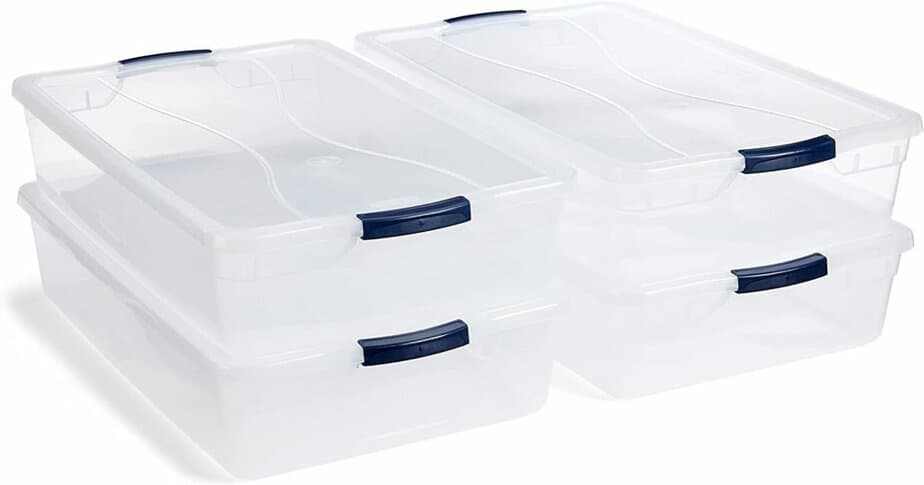 10. Organizer For Shoes
A great way to spruce up the space under the bed is by putting in a shoe organizer. This way you'll use the space optimally and have your shoes well organized.
Copy this shoe organizer idea
11. Under Bed Dorm Storage Ideas
Hyacinth baskets are a great way to organize your stuff. You can find them in different shapes and colors. Anything can be stored in them, but they are mostly used to sort clothes for laundry.
Copy this dorm storage idea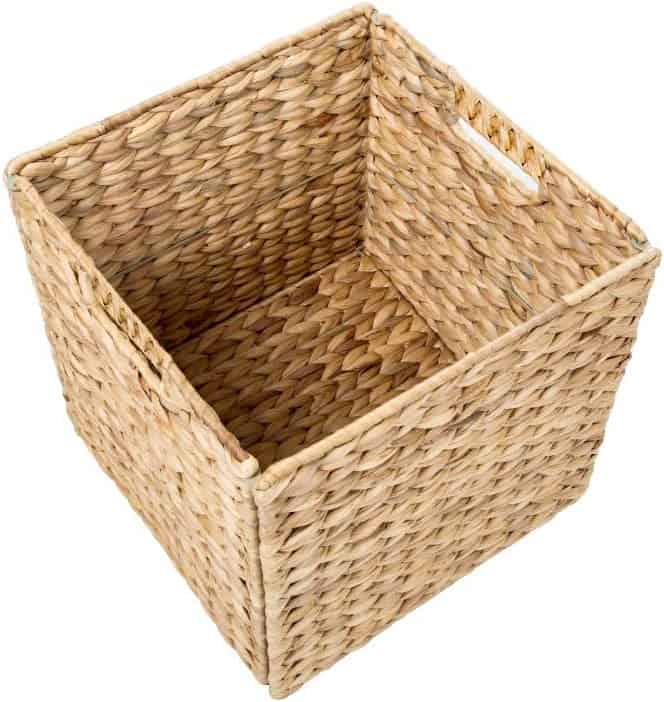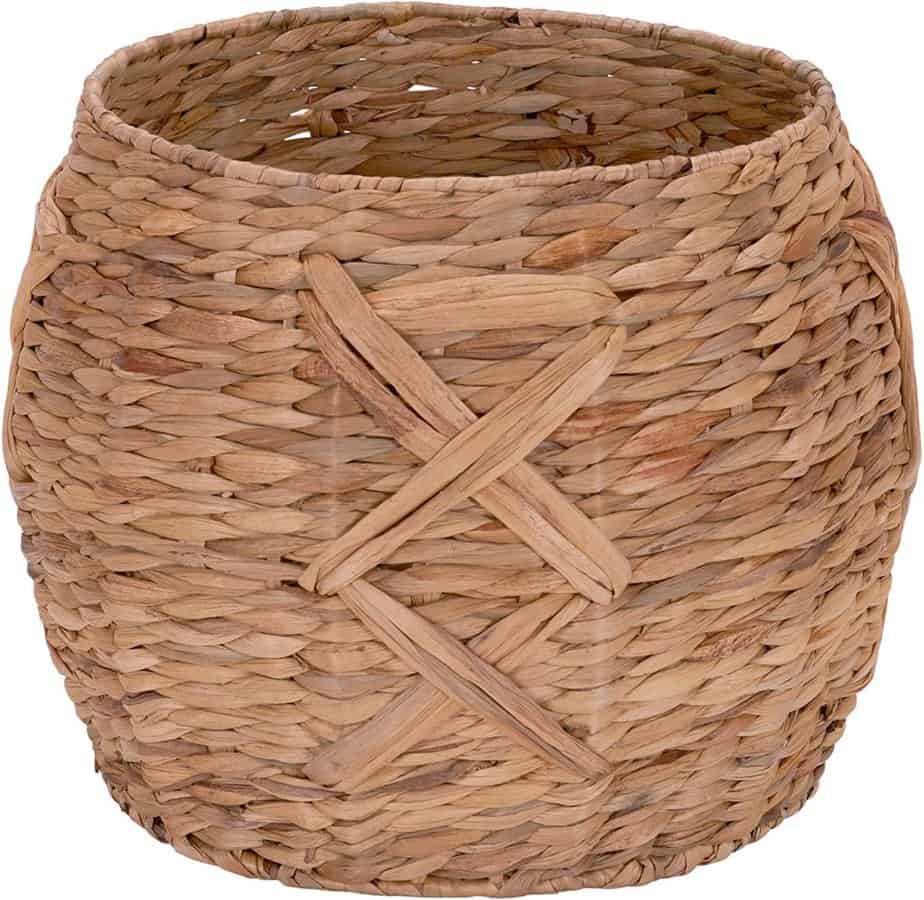 12. Additional Storage For Clothes
Instead of throwing your clothes on chairs and bed, use these storage containers. You can safely keep clothes in them because they close very well.
Copy this under bed dorm storage idea
13. Square Ottoman Storage Cube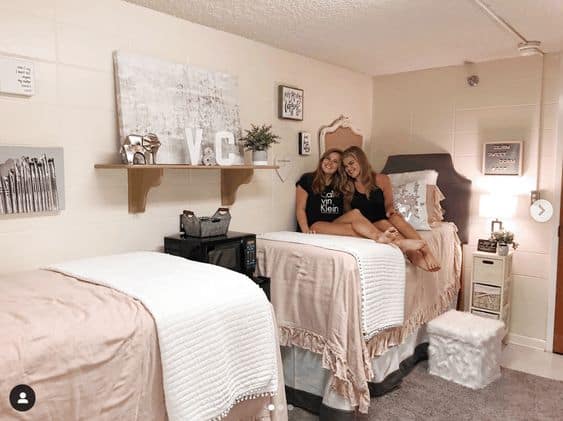 Another classy storage idea for your dorm room. These stools are a very stylish way to organize your space. Additionally, they can be used for seating. This could come in handy if you invite more guests to your college room.
Dorm Organization Ideas You Will Actually Use
14. Organizer For Shoes
Dorm rooms are usually very small and finding a place to store shoes is often a problem. A solution to this problem is shoe organizers. They are very space-efficient and can be stored under the bed, allowing you to organize your room optimally.
15. Bedside Shelf
If your bed is too high and you can't find a suitable bedside table, I suggest this option. Very comfortable and does not depend on the height of the bed. There is enough space to put your earphones, books, and smart phone on it.
16. Fabric Storage bags
Storage bags are very handy. You can use them to store textiles as they are most convenient for duvets and thick clothes.
17. Bedside Storage Organizer
If you don't have a nightstand, this will be of great help. This bedside organizer is great for putting an interesting magazine, your phone, something to drink, etc.
18. Under Bed Clothes Storage
Finding a place for storing clothes could be a complicated task. This organizer that looks a lot like a suitcase can make your life easier. You can arrange your clothes neatly in it and put them under the bed. Now, you will have peace of mind that everything is stowed away in perfect order.
related posts you may like
40 Absolutely Necessary Items Every Bedroom Should Have
27 Kitchen Organization Ideas
20 Photo Wall Collage Ideas For Every Bedroom + DIY Photo Collages
This post showed you 18 under bed storage & organization ideas for your dorm room