Want to surprise your roommate with a nice Christmas gift? This post is all about 28 Christmas gifts for roommate from Amazon under $25!
This post contains affiliate links, which means I'll receive a commission if you purchase through them. You will have no extra cost!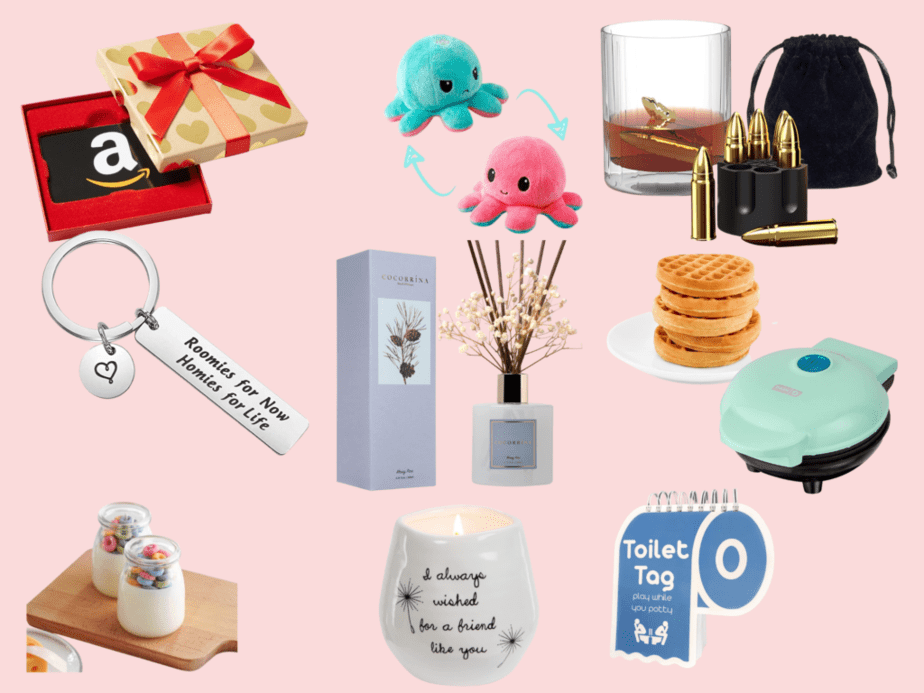 Christmas is so much more than just a holiday. It's that day of the year when the whole family comes together. On it, we appreciate all of the things we have and enjoy the company of our loved ones. Of course, there are also presents.
On Christmas the dormitory is empty and everyone is home with their families. Before leaving, you can surprise your roommate with a small gift to show them how much you value your friendship.
In the following lines, I have prepared 28 Christmas gifts for roommate from Amazon under $25. The present doesn't have to be expensive, but it should be from the heart.
28 Christmas Gifts For Roommate From Amazon under $25
1. Christmas Mug
Your roommate will always be reminded of you while drinking coffee or hot chocolate from this mug. I don't think that there is a person on earth that won't appreciate a Christmas mug as a small gift.
2. Lilo & Stitch Socks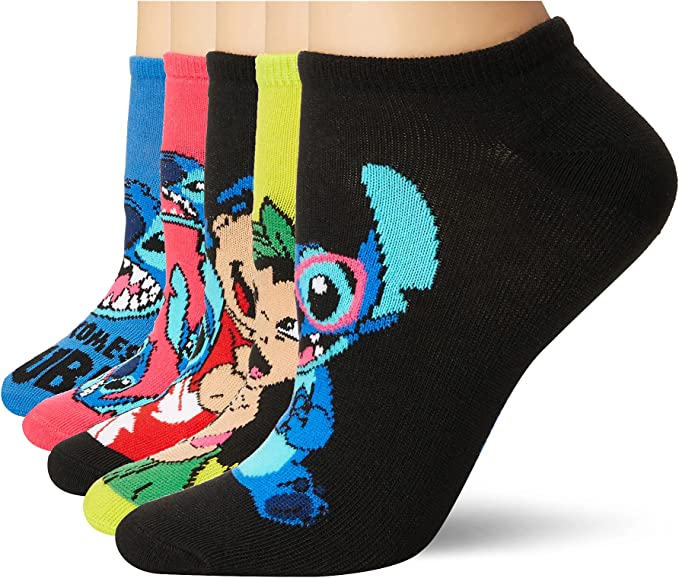 I don't know about you, but if my roommate gave me Harry Potter or Lilo and Stitch socks, I would be very happy. I love these shows and many others do as well.
3. Scented Candles
Everyone likes to smell good aromas in the air. Surprise your roommate with this budget-friendly scented candle set.
4. Gift Set
I think this is a perfect small Christmas present. The set includes a mug, spoon, cute socks, and a card. This is a gift that will delight any girl roommate.
5. Facial Sheet Mask
Face masks are something that everyone will appreciate because they are associated with relaxation. During the Christmas holidays, there will be plenty of time for that. Give this gift with a wish for a great holiday.
You can combine this gift with scented bath salts or a scented candle to create an even more complete present.
6. Funny Tea Cups with an Animal Inside
Your roommate will certainly appreciate this sweet cup design. Serve it filled with some hot chocolate. Let your roommate take a few sips and see her reaction when she sees there is an animal inside.
7. Reversible Octopus Plushie Christmas Gift for Roommate
If your roommate doesn't suffer from a lack of humor, there are plenty of fun gifts out there. One of them is this plush octopus that your roommate can use to signal his/her mood. I think that this simple toy will be the reason for laughter and big smiles on many occasions.
8. Roommate of The Year T-Shirt
Christmas is a very romantic and emotional time for everyone. On this holiday, we remember the precious things in our lives and the people we love the most. Therefore, you can give this T-shirt to your roommate as a sign of how much you appreciate him/her.
9. White Ceramic Soy Serenity Scented Candle
Gift a scented candle to your roommate with the wish to light it on Christmas Eve. Candles are special because they are a symbol of light and warmth. When given by a loved one their flame is stronger and the feeling more intense.
10. Roommate Necklace Gift with Message
This necklace is again more of a symbolic gift. It doesn't need to be made out of precious metals so it can have a high value for your roommate.
For example, I remember every single piece of jewelry that has been given to me. From who, when, and where it was.
11. Roomie Keychain Christmas Gift
The sweetest gifts are often the smallest and most unexpected. You can get a key chain with a message that will always be with your roommate and remind her of your friendship.
12. White Ceramic Light Up Christmas Tree
A great present that your roommate can use for Christmas decorations in her home. It is a gift that will remind her of you long after your college years.
13. Essential Oil Diffuser
If your roommate loves natural scents, she will love this. She can put the diffuser in your dorm room or take it home with her. That way, she'll always think of you when that pleasant aroma fills in the room.
14. Acrylic Riser Display Shelf
This is one of the best gifts for a girl who loves cosmetics. She can even stack a collection of scented candles on this stand. This is very suitable for a person who prefers to keep things organized and well arranged.
15. Premium Reed Diffuser Set
This is a very beautiful and practical decoration because it looks great and scents your nook with amazing fragrances. If your roommate is a fan of nice aromas, this will impress her.
16. Mini Maker for Waffles
Everyone's favorite dessert! The waffle maker is such a perfect gift for your roommate. You can make Christmas waffles and celebrate the upcoming holidays together.
17. Engraved Stainless Steel Spoon
Your dorm roomie will adore this gift. Every morning while preparing his coffee, he will think of you and be happy to have you in his life. It's a small present but can bring a lot of emotional value.
18. Roommate Black Rope Bracelet
This kind of bracelet with an engraved message will make your mate extremely joyful. It's the kind of gift that reminds you that it's important to let people in your life. With some of these people, we can build lifetime friendships.
19. Toilet Tag
Presents that include lots of humor are always greatly appreciated. This is a very fun game for people who share a bathroom, making it perfect for roommates.
20. Christmas Gift Basket for Friends
Here's another suggestion that is very suitable as a Christmas present for any roommate. You can decorate it with beautiful Christmas wrapping paper and wish her a great holiday.
21. Roomie Friendship Gift
This is a great memento for your roomie. This solid bracelet with a personalized message leaves a very nice keepsake for everyone.
22. Aromatherapy Candle
This is a very cute gift! I think it's great for both decorating and candlelight nights. You can combine them with a cookie or chocolate-scented face mask and it makes the gift even "sweeter".
23. Compass Pendant Necklace
You can also gift a necklace that carries only the positive energy you want your roommate to constantly receive. It is a gentle present that your roomie will surely appreciate and be grateful to you.
24. I Love My Roommate T-Shirt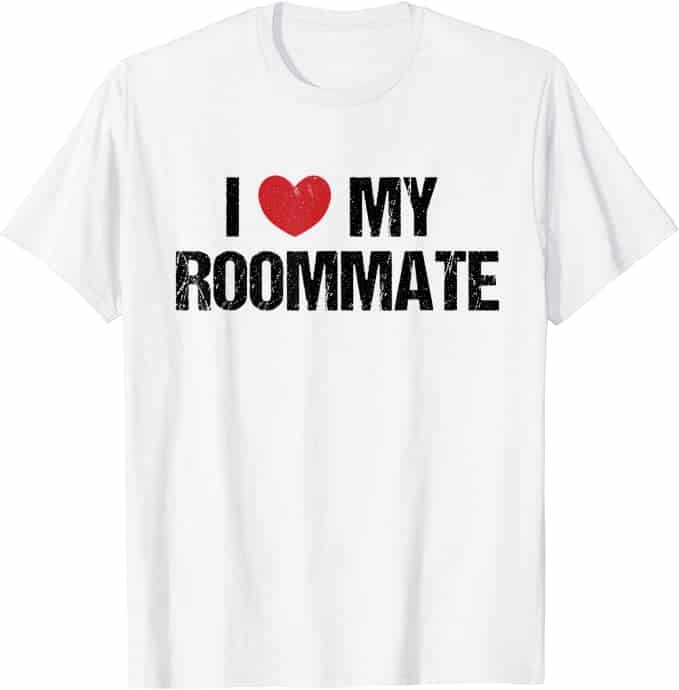 The days around Christmas are a magical time when you can do anything to show your love. Why not do it in a fun and genuine way by giving your mate a T-shirt that says "I love my roommate"?
You can get one too and now you will have matching T-shirts that you can wear for dorm parties.
25. Best Roommate Christmas Gift
A simple, but a sweet gift. Put in the mug small packets of his favorite coffee, hot chocolate, or sweets. This way you will complete the present. Finally, wrap it with beautiful Christmas wrapping paper and you are ready.
26. Christmas Fuzzy Socks
The older we get, the more we enjoy socks as a gift haha. But these Christmas-themed socks will not only warm your feet but also your soul. Your roommate will be delighted with this gift and will wear them with pleasure over the holidays.
27. Whiskey Stones Christmas Gift
Is your roomie a whiskey lover? If yes, this right here is a great gift for him. The cartridges only enhance the sense of virility and enjoyment of a good drink. With this gift, your friend will feel like James Bond whenever he drinks his favorite whiskey.
28. Amazon Gift Card
A gift that is not original, but will be appreciated again by your roomie. If you don't know each other well enough yet, this is a good option for a Christmas present.
related posts you may like:
20 + Long-Distance Relationship Gifts for Boyfriend To Show How Much You Love Him
22 Unexpected Gifts for Your Boyfriend That He Won't Forget
20 Unique Housewarming Gifts for First-Time Homeowners
20 Perfect Gifts for Home Décor Lovers under $25
This post showed you 28 Christmas gifts for roommate from Amazon under $25