This post shows 9 genius ways to organize your pantry that will actually help you.
This post contains affiliate links, which means I'll receive a commission if you purchase through them. You will have no extra cost!
9 Genius Ways To Organize Your Pantry
The pantry is one of the most useful rooms in a home. There, you can keep everything that can't find its place in the kitchen. Unfortunately, I don't have an additional storeroom in my new apartment. Therefore, the storage of various items and products is a difficult task for me.
However, at my parents' house, we have a pantry and I know the benefits it brings. Because the house also has a large garden, after the end of each summer, we store some of the harvests in jars for the winter. Аll of the food supplies are stored precisely in the pantry. Nevertheless, this type of room is usually not very spacious. Most of the time, we have to be very careful how we arrange all the things inside it so we have enough space for everything and it looks nice and tidy.
Based on my experience and knowledge of the benefits that an extra storeroom in a house or apartment can bring, I decided to share with you a few steps as guidance for organizing the space in your pantry.
9 Genius Ways To Organize Your Pantry
#1 Add more shelves
Shelves are always helpful, you can designate a wall or part of it and mount shelves all over. It's a good idea to install them in such a way that both small and large items can be stored. Put the objects you need often on the lower shelves and the others on the higher shelves. This way, the process of getting things out of the pantry will be easier and more accessible.
Adjust the depth of the shelves reasonably. Pantries are usually not capacious at all, so you need to plan the space in it most optimally. You don't need shelves that are too deep and take most of the storeroom. This will make the process of loading, unloading, and cleaning the pantry rather unpleasant activity.
A nice trick to make the most of the space created by pantry shelving is through storage baskets. This way you will achieve tidiness and good separation of all your belongings that you store in the storeroom.
#2 Use rotating plates and collapsible bins
Rotating plates and collapsible bins are great additional storage solutions for your pantry. Thanks to the plates you can reach everything on a shelf with ease. On the other hand, they have the disadvantage of being round-shaped which leaves some unused space.
Regarding the folding bins, I just love them! They are my secret weapon when it comes to organizing and separating items in a storeroom. For instance, one storage container keeps cleaning supplies for the floor. Another has all of the cleaning products for the bathroom. This is handy and efficient because you know exactly where to look for something in the pantry. This way you won't waste time and make a mess every time you need something.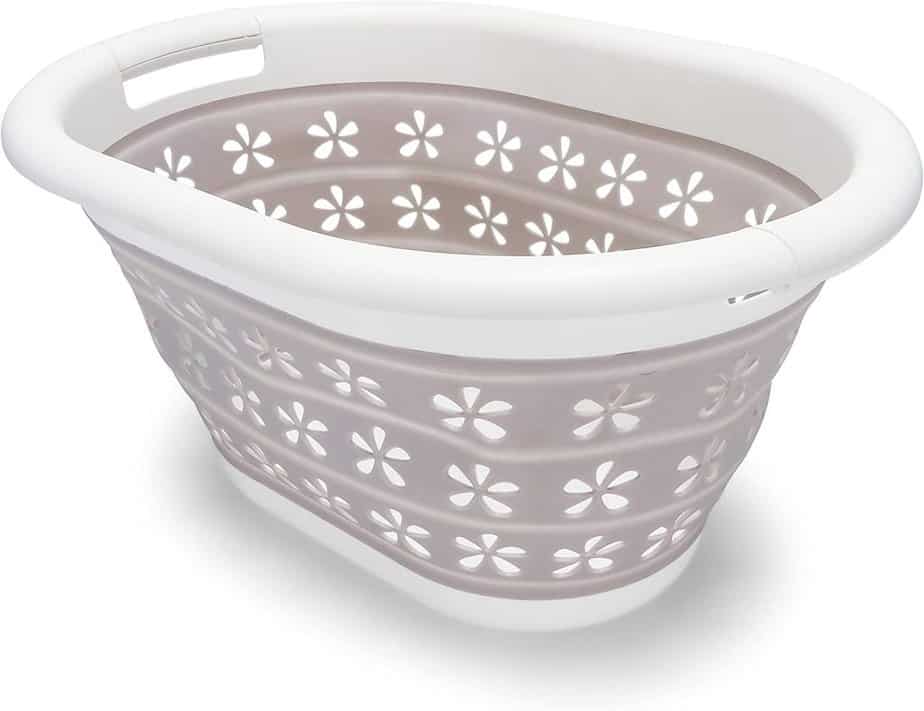 #3 Make room for heavier and bigger things
Not everything can be stored on shelves or fit into a storage basket. Leave some space in your pantry also for heavier things like a vacuum cleaner. The best tip I could give you on this is to plan the layout of the storeroom. By drawing it out you will be able to arrange things most ideally.
#4 Let the door open outwards
The pantry is usually one of the smallest rooms in a home. To get as much of this limited space into use as possible, it would be good if the door to the room opens outwards. However, if the door opens inwards you should anticipate that and leave space for the door as it opens.
Sliding doors are also a good solution for a storeroom. But if you keep items with a pungent smell in the pantry, be aware that sliding doors won't be able to stop that scent to go into other rooms of your home.
Related posts: Sliding doors and should you buy them?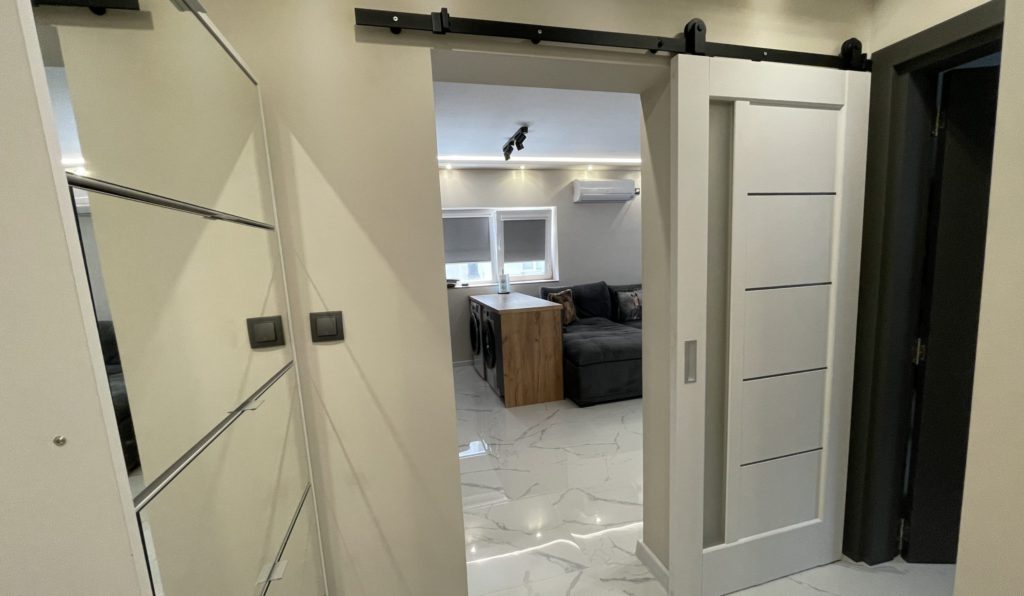 #5 Place the most used items near the front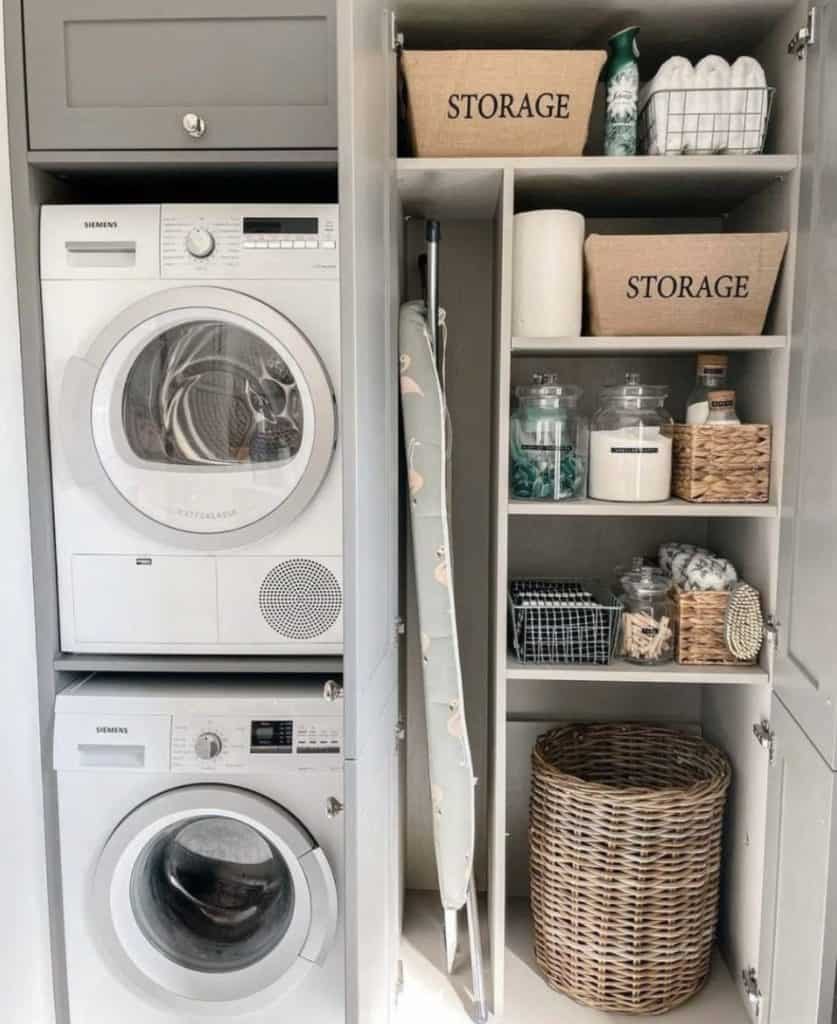 The arrangement in the pantry is extremely important. Organize things in such a way that is convenient for you to find and reach.
For example, if you use a certain detergent almost every single day, keep it on a shelf that is easily accessible and visible. This way, the arrangement of the storeroom will make your daily chores a lot easier and faster.
#6 Divide the space into sections
It will be very useful if you can divide the space of the pantry into distinct sections. For instance, if you store in this room clothes, detergents, toys, etc., make sure that each of them goes on a separate shelf or in a storage container.
Another useful trick is to label all of the sections. I don't know if you guys have done it, but it helps me a lot when searching for something. So yeah, separate different items in distinct sections and label them.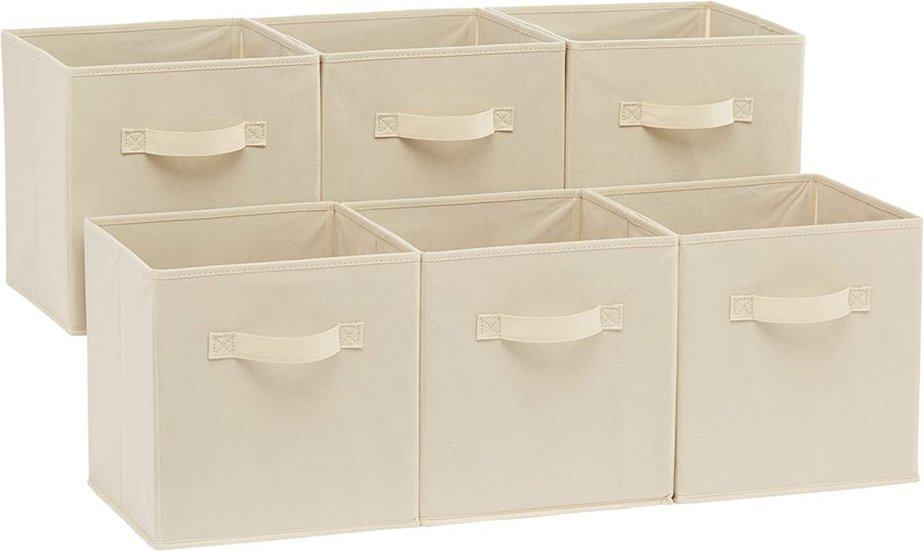 Related posts: 27 Kitchen Organization Ideas
#7 Use all the space up to the ceiling
Use the pantry to its full potential. This means organizing things so that there is no unused space in the room. One tip I can give you is to put shelves up to the ceiling. Then you can always get some kind of a portable ladder to reach them with.
To make your life easier, only the things that you need are rarely on the top shelves in the storeroom. Things like seasonal clothes, old documents, etc.
#8 Put good lighting
Most pantries don't have windows and light is scarce. Therefore, you should put on ceiling lights to solve the issue. It is important to have good lighting in the storeroom because you often need it while searching for something.
A good suggestion is to have also lights on each shelf. This will make the whole searching process a lot easier and convenient.
#9 Air freshener
Pay attention to the air in your pantry, because all sorts of things are stored there. Especially if you choose a sliding door keep in mind that the aroma will also go throughout the home.
And even if you don't opt for a sliding door, think about the scenting because you don't want to suffocate while looking for something in the closet after all.
As I said, most storerooms don't have a window, so ventilating the air could be a challenge. Try not to store items with strong smells in the pantry and use air fresheners. This will be helpful if you are keeping also clothes in the room. No one wants smelly clothes, right?
Related posts
How I Can Make My Apartment Smell Good?
18 Under Bed Storage & Organization Ideas For Your Dorm Room
10 Ways to Organize Your Food in a Dorm Room Mini Fridge
This post showed you 9 Genius Ways To Organize Your Pantry