Halloween is coming soon. Are you prepared for the college Halloween party with the appropriate decor? This post shows 20 college dorm Halloween party decorations you must see.
This post contains affiliate links, which means I'll receive a commission if you purchase through them. You will have no extra cost!
Parties are an integral part of college life. Thanks to them we relieve stress, meet new people and make memories for a lifetime. However, behind every great party, there is a lot of organization and preparation.
From my personal experience, themed parties are the coolest. A college dorm Halloween party is a party you don't want to miss! Nonetheless, for it to turn out well, the decoration has to be top-notch.
Therefore, I have selected for you 20 college dorm Halloween party decorations you must see.
20 College Dorm Halloween Party Decorations You Must See
1. Halloween Caption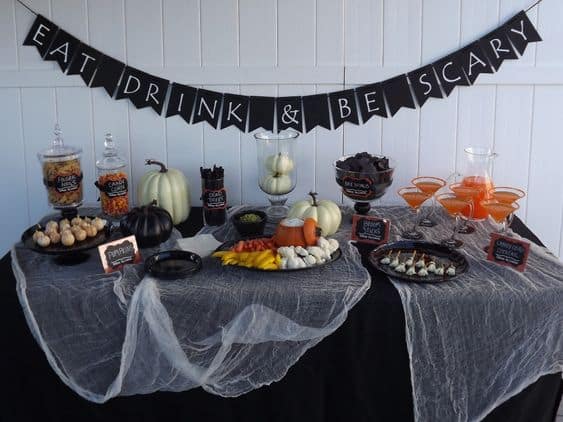 You can find many different Halloween-themed signs on the market. Place them somewhere that is central or on the entrance door to the party.
A banner is a very good option for decorating a dorm because it doesn't take up space and is budget-friendly.
Recreate This Dorm Party Decoration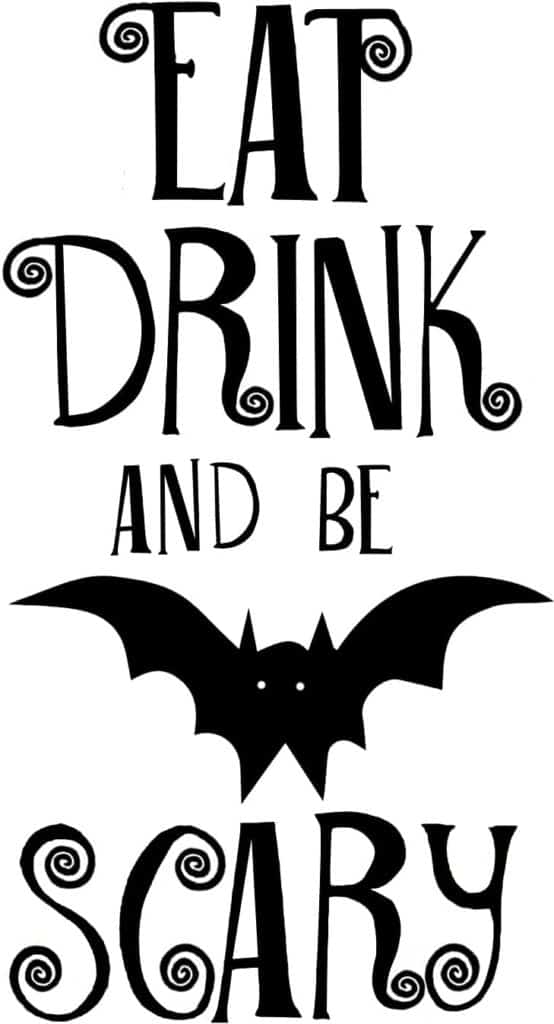 2. College Halloween Dorm Spider Web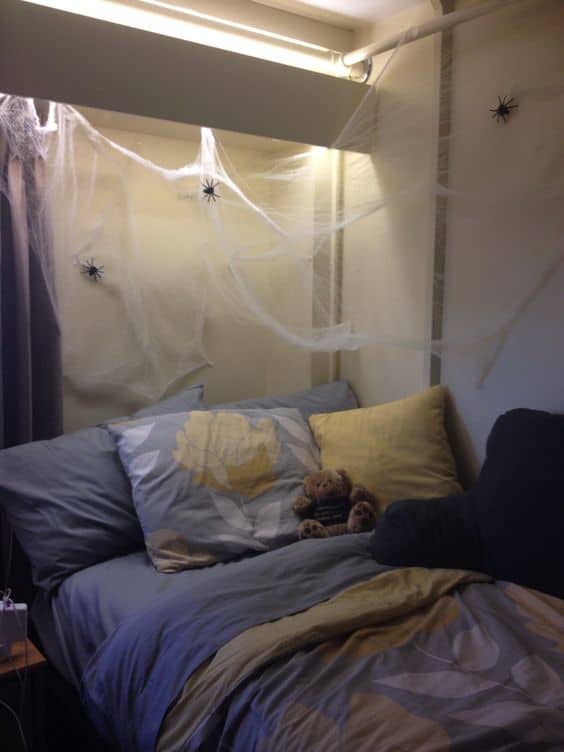 This spooky decor can be used anywhere and is one of the most impressive ones. You can put it on the entrance or decorate the food table with it.
Decorating the bathroom with it is also a great idea.
Related post: 14 Shower Curtains For Halloween To Perfectly Match Your Halloween Decor
Recreate This Halloween Party Decoration
3. Spiders for College Dorm Party Decor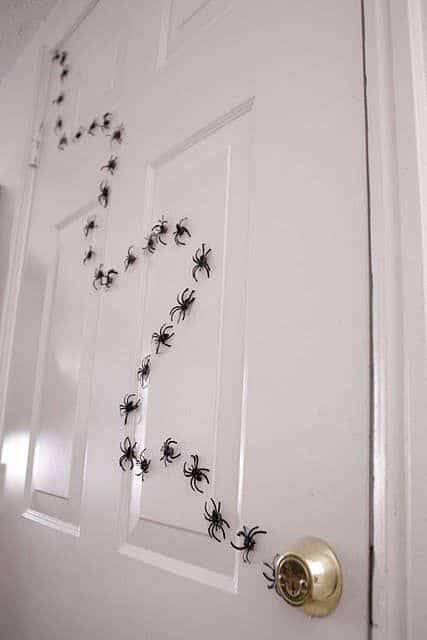 Dorm rooms usually aren't quite spacious that's why we need small but effective decoration elements. Tiny plastic spiders are very spectacular and will get the job done perfectly.
Copy This Halloween Dorm Decor
4. Dorm Halloween Lighting
As a big fan of lights, I can assure you that when used properly they create an amazing Halloween atmosphere. It is best to have them emit orange or red light because these colors create that mystical and spine-chilling feeling.
Recreate This College Party Decor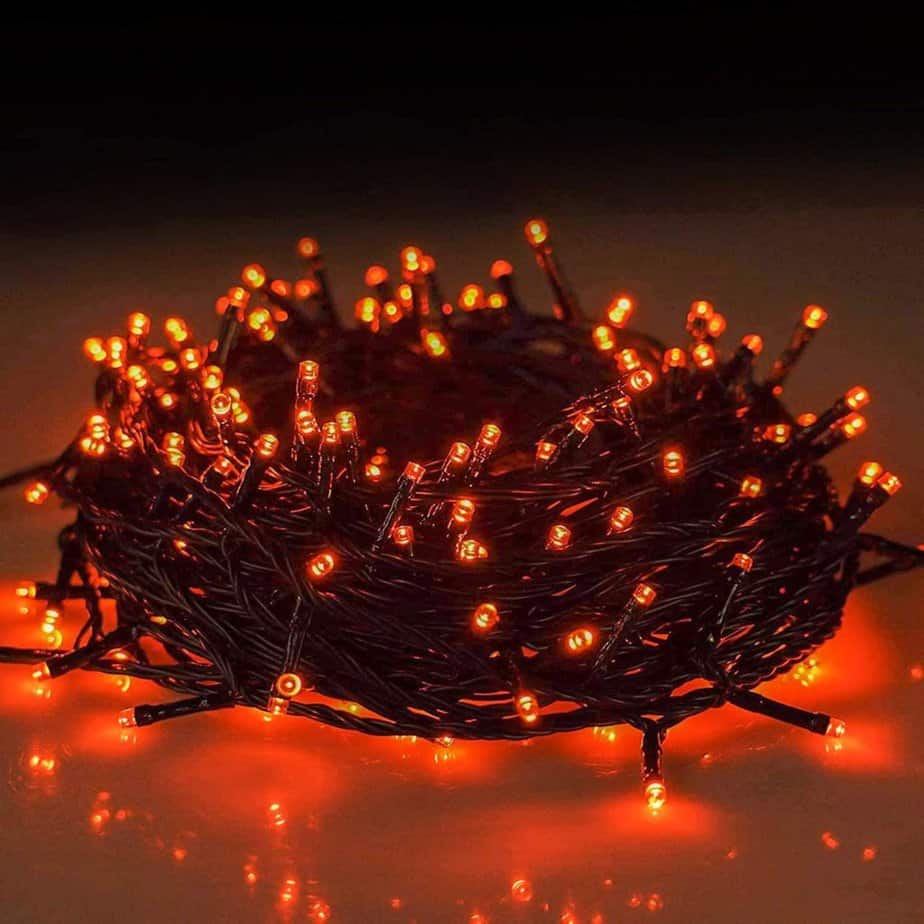 5. Bats Halloween Dorm Decorations
As one of the main symbols of the holiday, bats are much preferred for any Halloween decor.
You can also DIY your bats as you only need black paper and scissors and you will create eye-catching decorations. Make them in different sizes and put some red paint on them to imitate blood for a more hair-raising look.
Recreate This College Dorm Halloween Party Decoration
6. Lanterns made from bakery bags
Another suggestion from the DIY series. To make these lanterns you need white parchment paper bags, a marker, and some plastic candles. Draw different faces on the bags and put the candles in them and you will get a great Halloween decor.
Recreate this Halloween College Party Idea
You can try this idea with jars as well (Video tutorial)
7. Spiders College Dorm Halloween Party Decorations
This is also a budget-friendly decoration that you can make yourself by using white balloons and plastic spiders. You can fill the balloon with some water and stick the spiders on it.
Hang the balloons somewhere on the ceiling and you are done. Be careful not to overfill the balloon with water, because it could burst.
Recreate This College Halloween Party Decoration
8. DIY Halloween Cups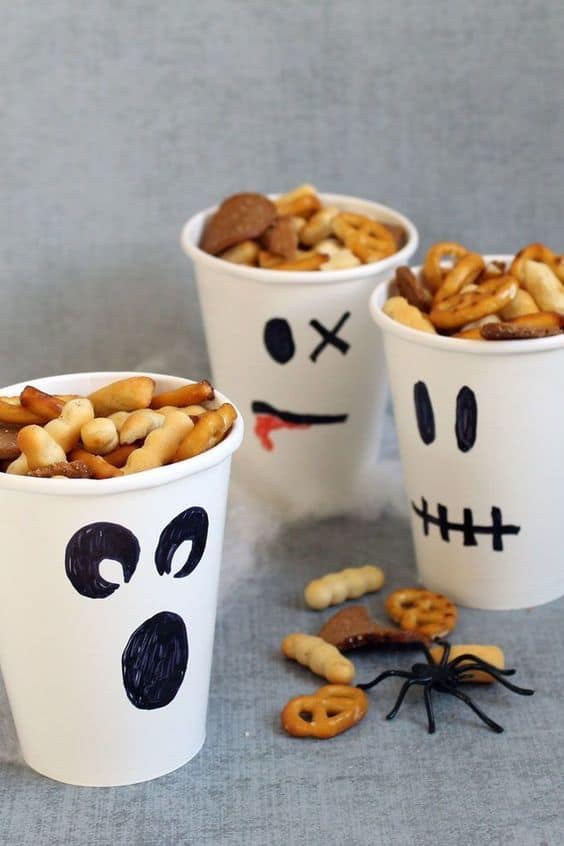 What is a party without drinks?! And these in turn should be served in Halloween-themed cups. You can get plain white ones and draw different faces on them with a marker. It's great when you prepare the decorations together with friends. This way, everyone can join in with some original ideas and contribute to throwing an awesome party.
Recreate This Halloween College Party Decoration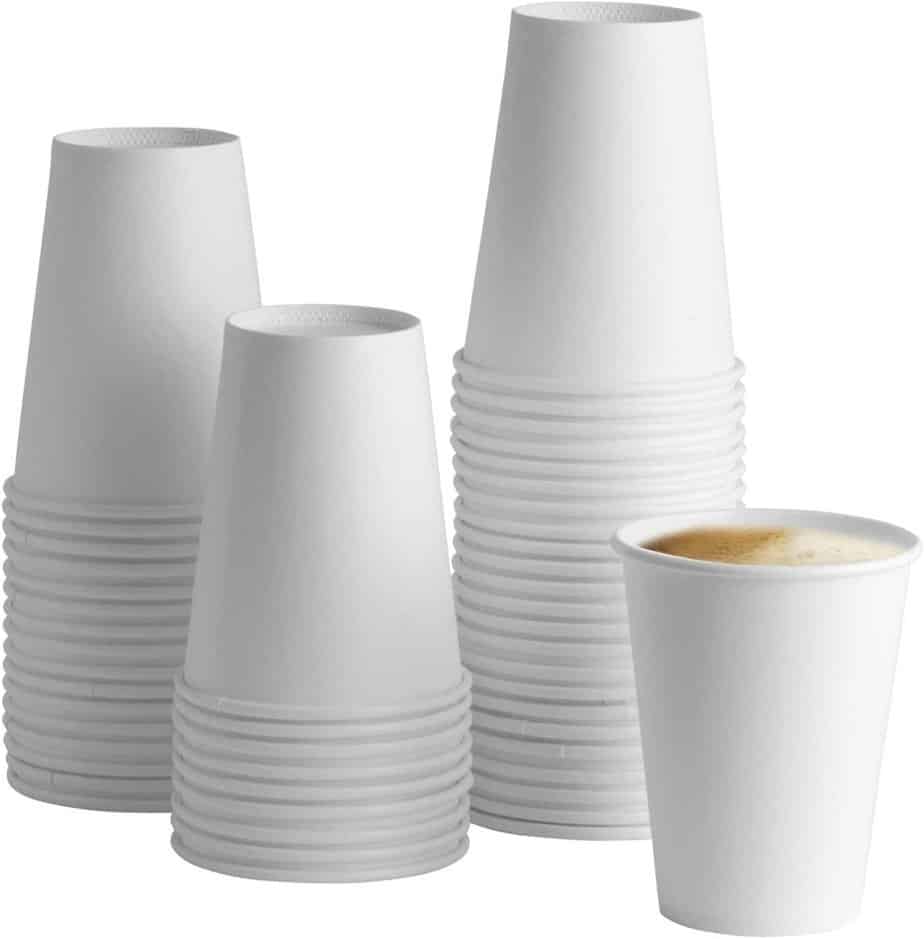 9. Sauces Captions
As far as food and drinks go, it's a great idea to prank guests by putting spooky signs on them. You can order such stickers from the internet or make your own.
Recreate This College Halloween Party Decoration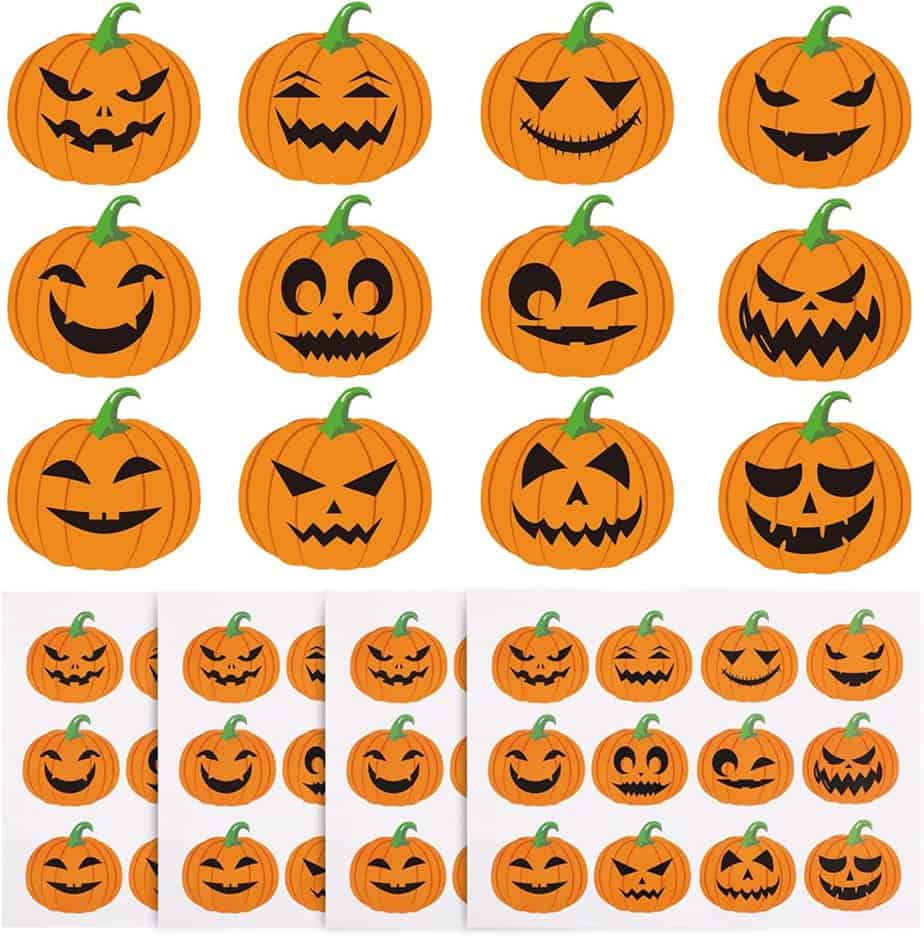 10. Big Spider Web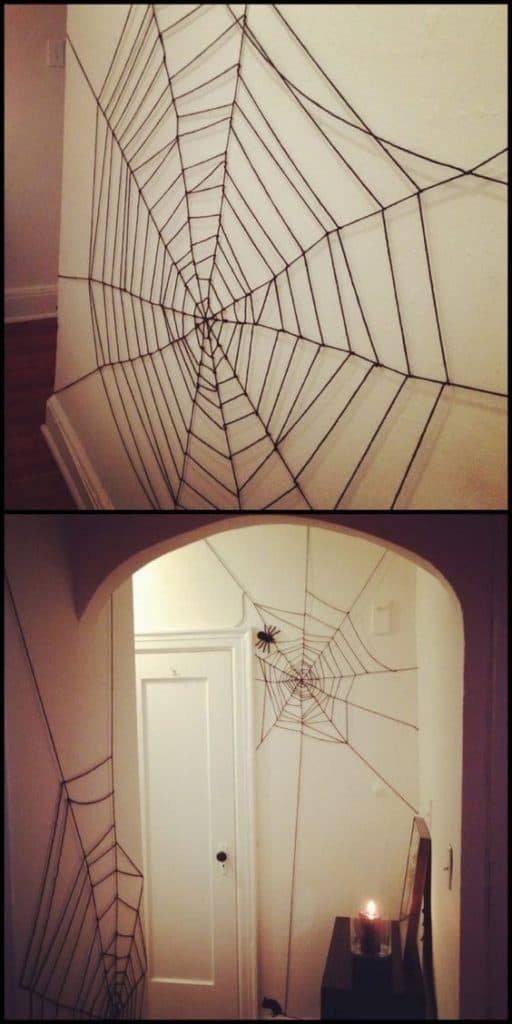 This giant spider web will surely catch the attention of the guests. Place it on a bright wall so it stands out and is easy to spot.
Recreate This College Halloween Party Decoration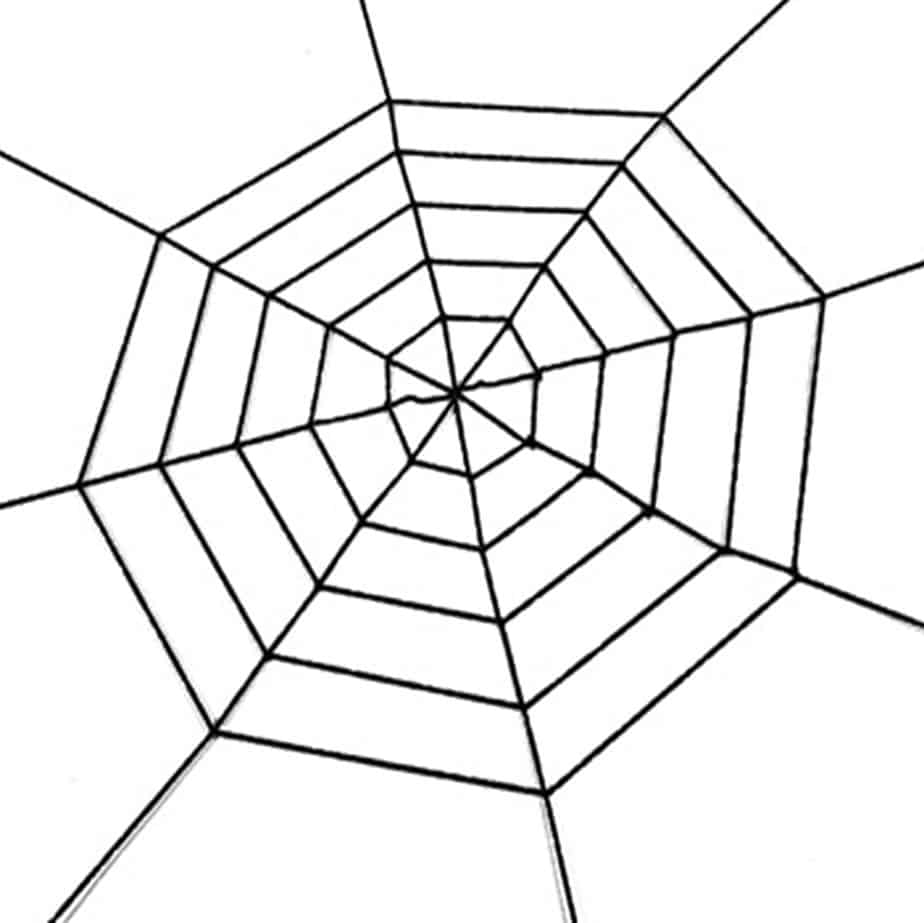 11. Toilet Paper is Not What it Used To Be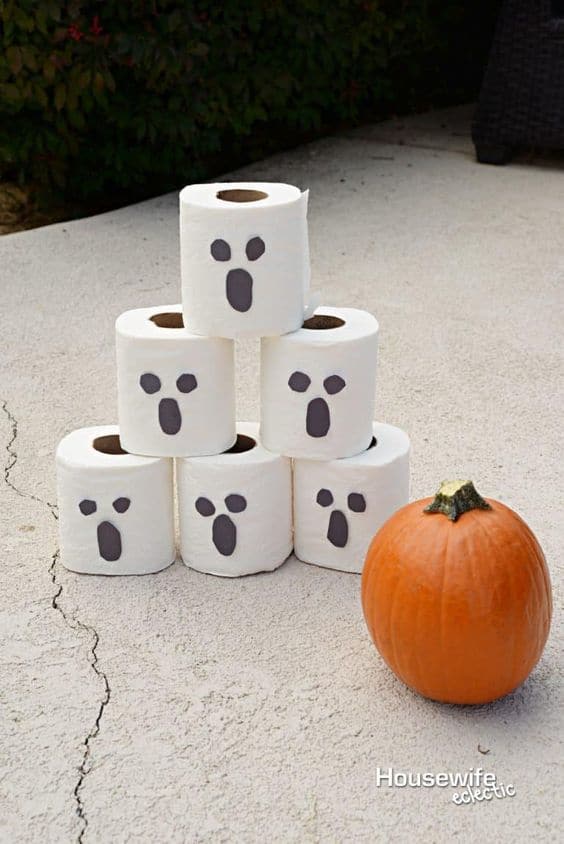 You can make a humorous decoration using just toilet paper and a marker. Put it wherever you like, but I think the best place will be in the bathroom haha. Do you notice how a cool Halloween decor doesn't require a lot of money? Just some materials and a lot of creativity😉
Recreate This College Halloween Party Decoration
12. Witch Hats and Brooms
Another iconic symbol of this holiday is witches. For that reason, I think it's a good idea to include a witch hat or broom as decorations. Place them close together because they complement each other.
Recreate This College Halloween Party Decoration
13. Candles & Skulls
Candles are essential for a Halloween college party. They create a very mystical and creepy atmosphere. Put some skulls next to them and make the decoration even more effective. Just be careful not to light the dormitory on fire haha.
Recreate This College Halloween Party Decoration
14. Halloween-themed Balloons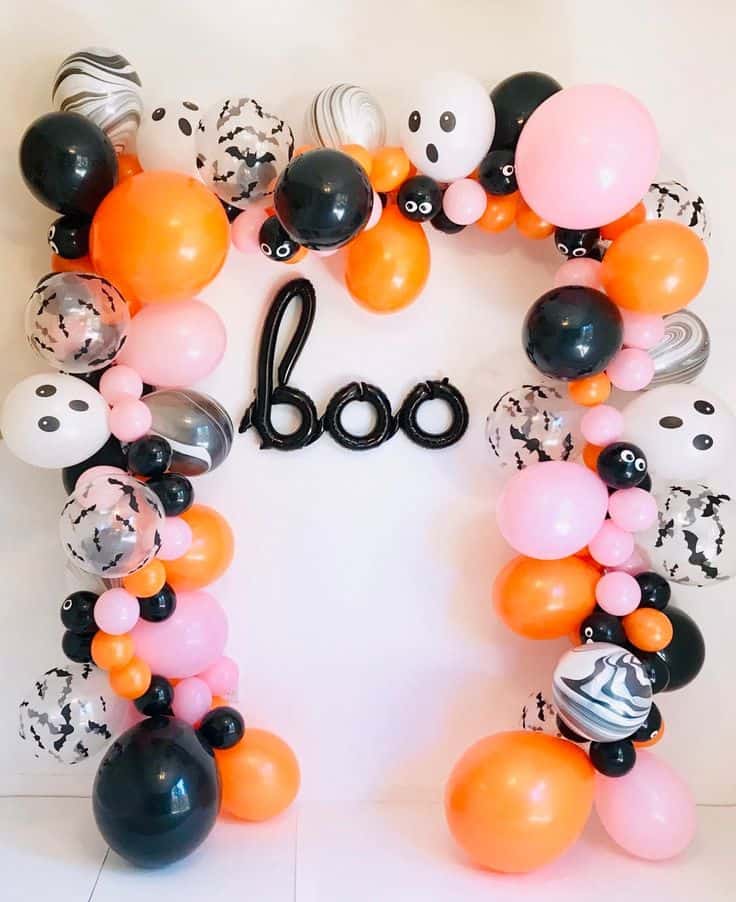 It is always nice when there are party balloons, which bring a lot of joy and beauty. Choose appropriate colors according to your party decorations and arrange the balloons in different shapes.
Recreate This College Halloween Party Decoration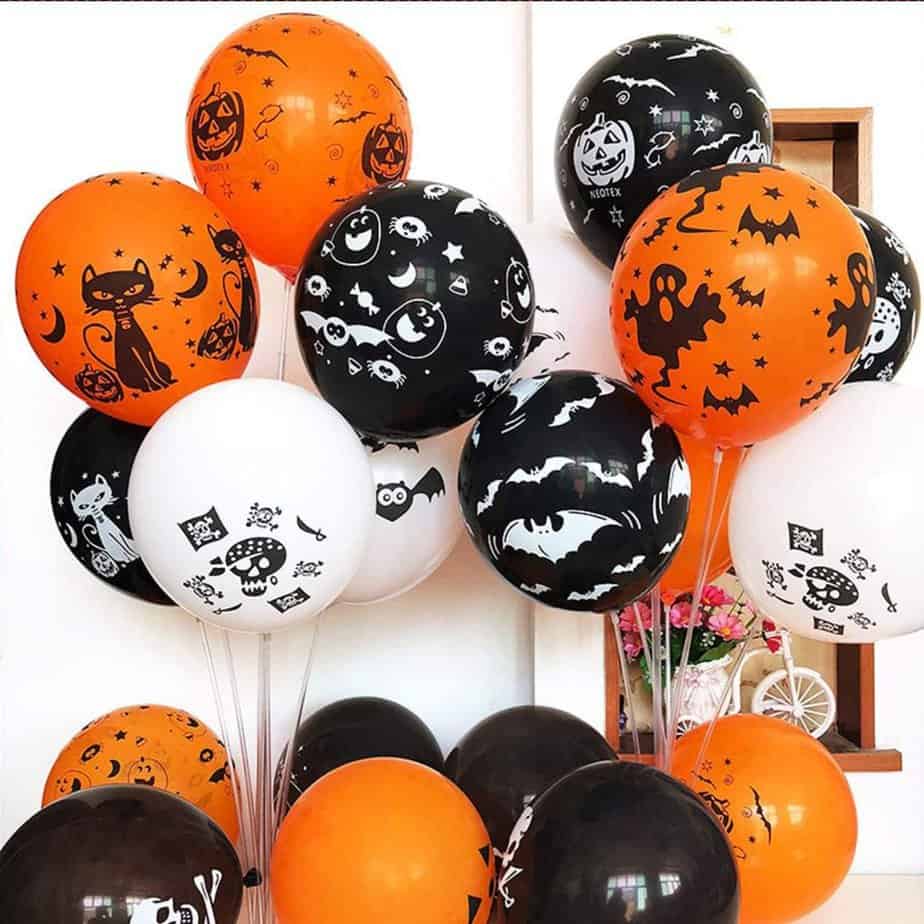 15. Cauldron For Food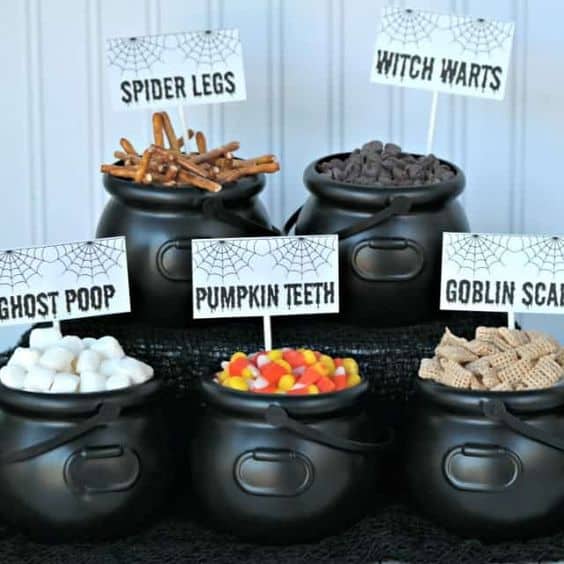 I love this idea because it's super fancy and original. I will certainly use this for the next Halloween party I throw. Firstly, because you can put plenty of food in a cauldron. Secondly, it looks amazing as a Halloween decor and it is a direct reference to witches.
Recreate This College Halloween Party Decoration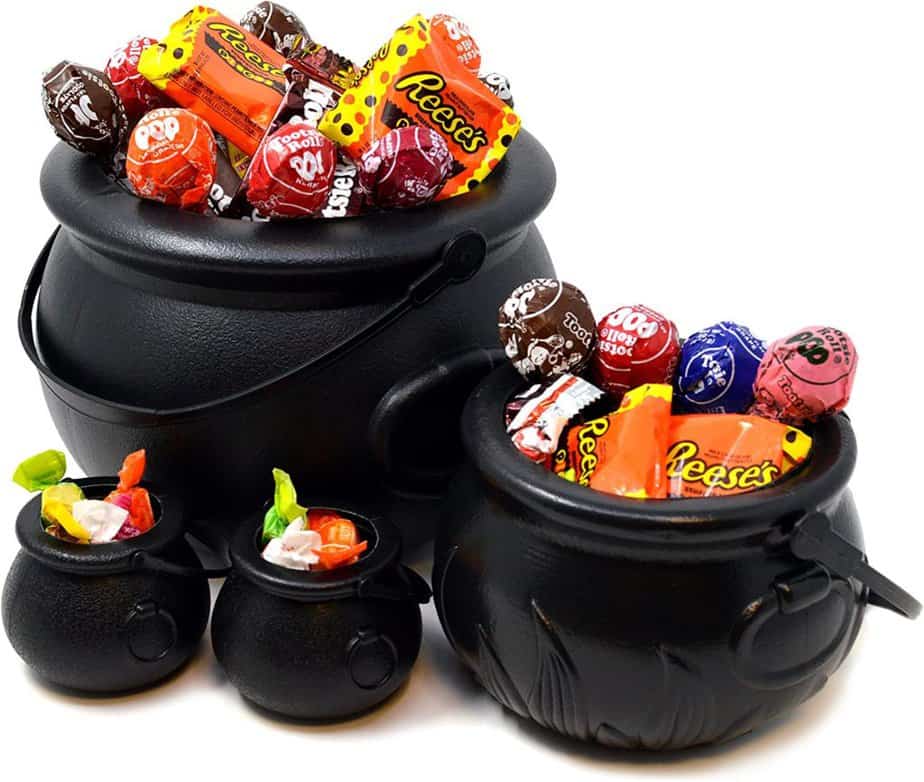 16. Shot In a Syringe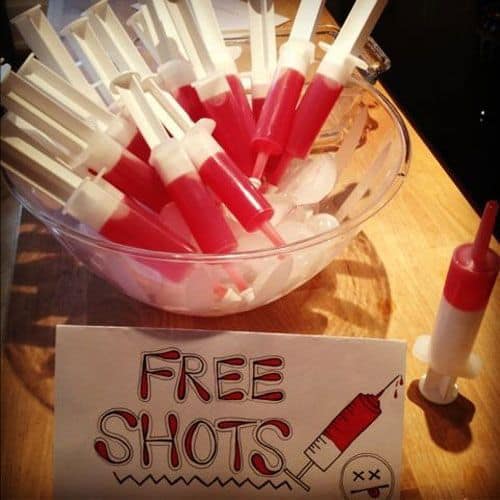 Haha, unique idea! Еven people who don't drink alcohol will want a shot for the experience. I think this will be one of the main favorites of your party. This suggestion is extremely practical as well because these shots can't be accidentally spilled.
Recreate This College Halloween Party Decoration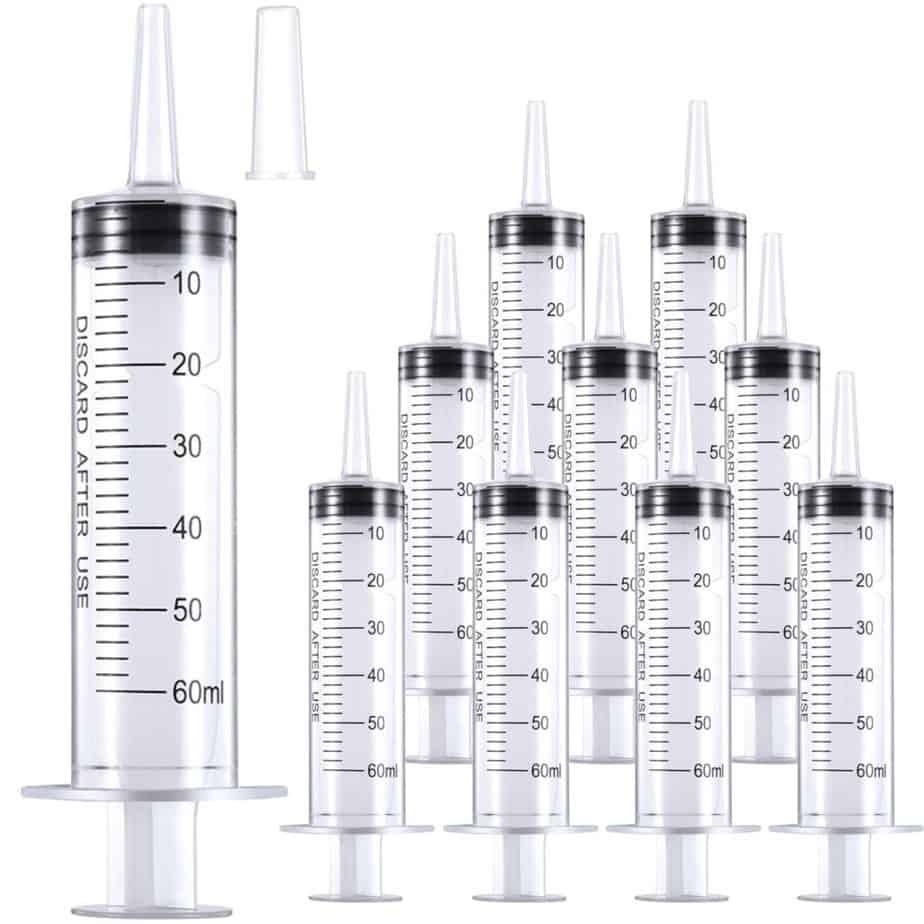 17. Halloween Decor Pillows
Decorate with cushions that have a Halloween motif to highlight the theme of the party. You should spread them throughout the room so that everything is not piled up in one place.
Recreate This College Halloween Party Decoration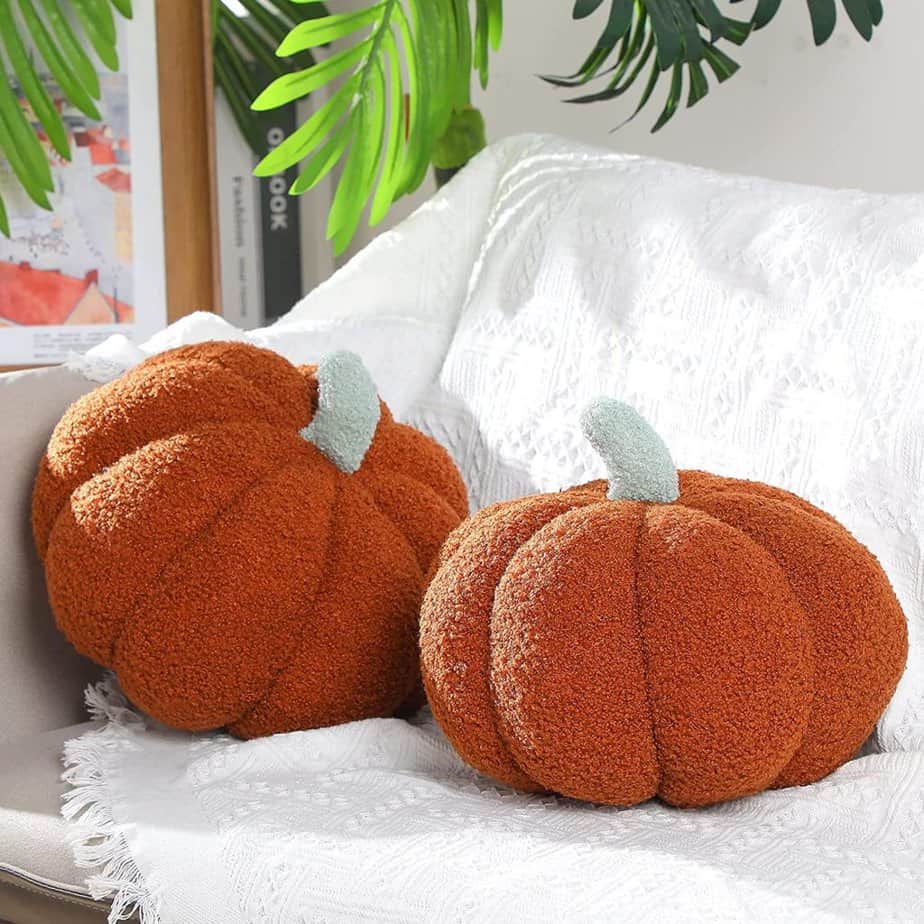 18. Halloween Candles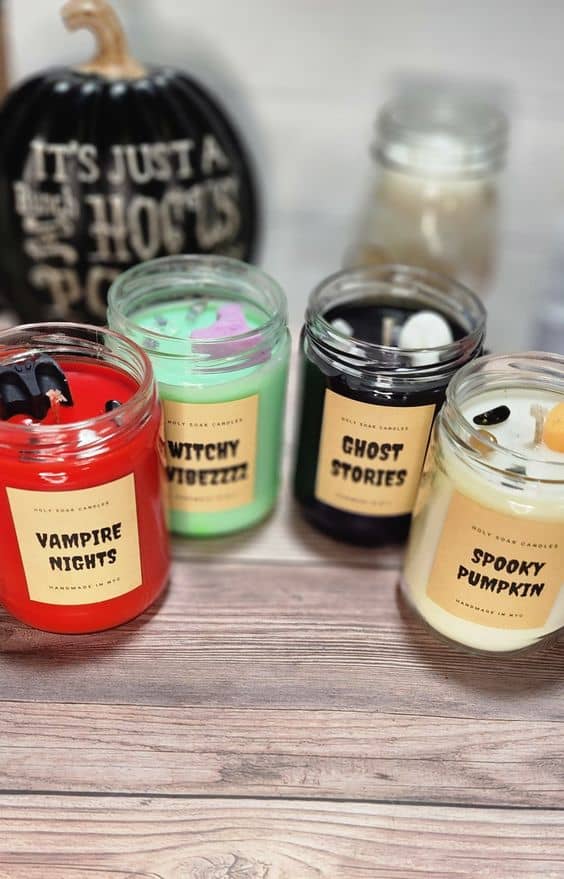 Every guest of your party will want to take a close look at these candles because they are amazing. Match them properly with the other decoration elements and you will end up with a fantastic atmosphere.
Recreate This College Halloween Party Decoration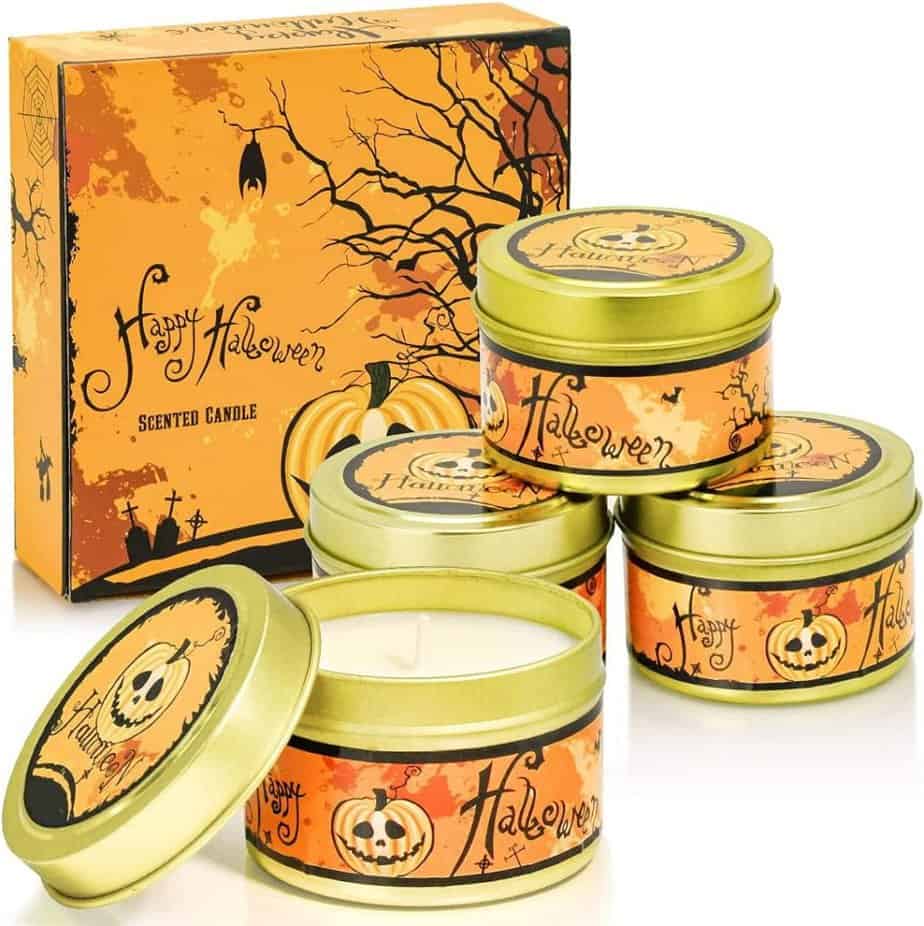 19. Wall Figures
This is also the kind of decorative item that doesn't take up any space and looks amazing. You can combine it with bats or with orange lights. For a nice Halloween decor, you need your imagination and the rest will fall in line.
Recreate This College Halloween Party Decoration
20. Punch Containers with Label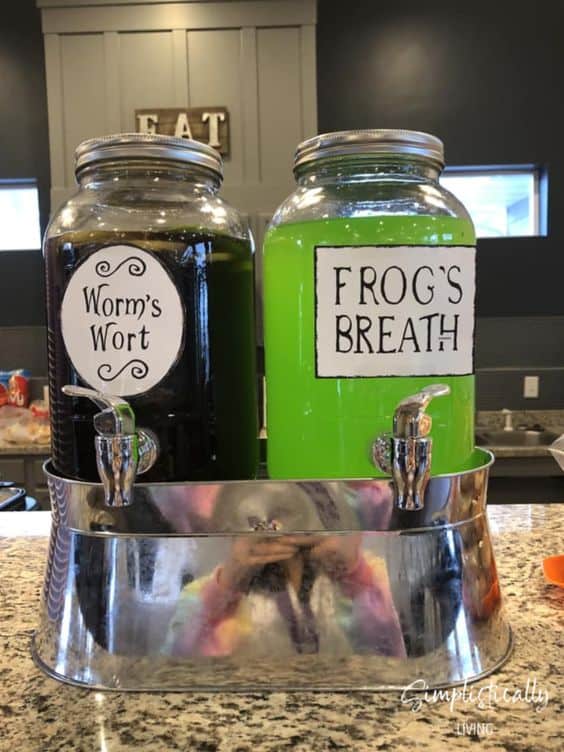 At every college dorm Halloween party, there should be a punch. It's one of the essentials when it comes to drinks. Make things even more interesting by adding scary captions on the drink containers. In this way, you can fully immerse yourself in the atmosphere of the holiday.
Recreate This College Halloween Party Decoration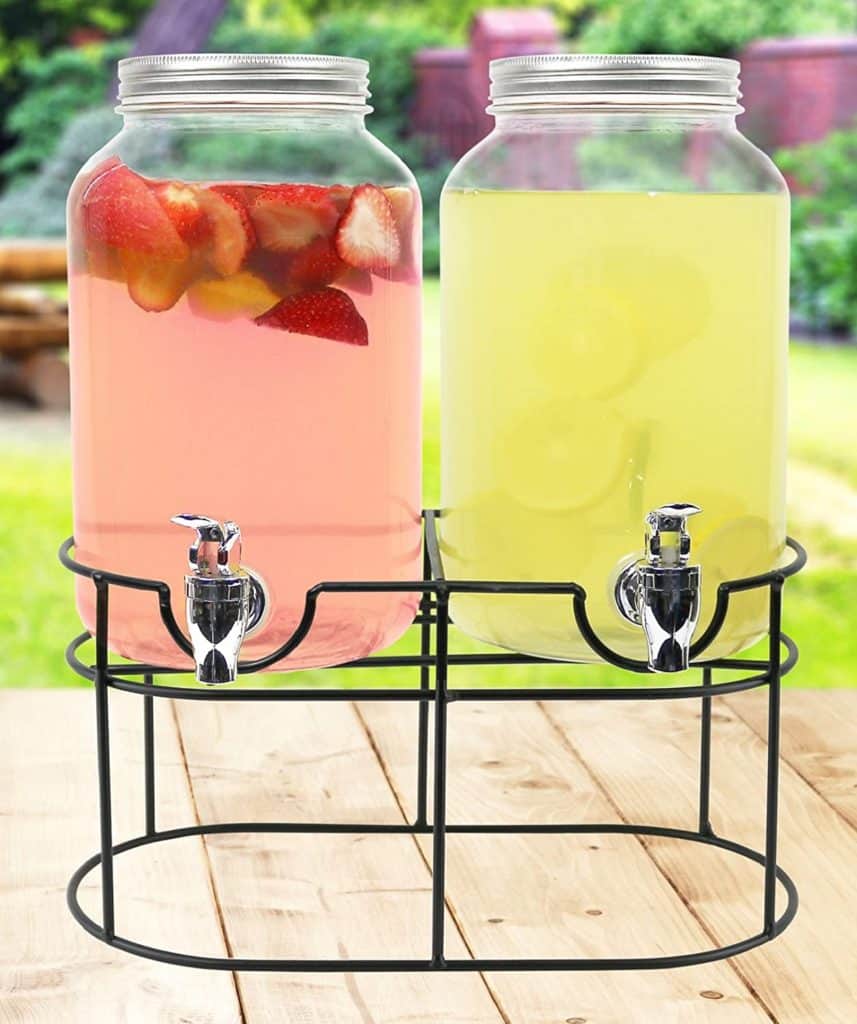 #Bonus – Ice Hands
This is a super cool idea that is especially easy to implement. What you need is regular rubber gloves, water, and a freezer. Wash the gloves, fill them with water, tie them, and put them in the freezer. When they are fully frozen, cut the glove, remove it and you have very cool ice form for the punch.
Recreate this College Halloween Party Idea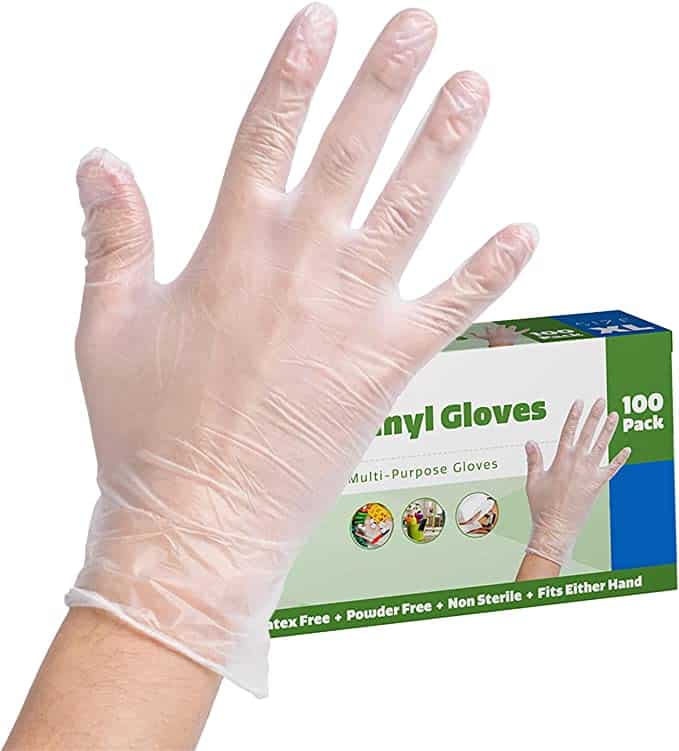 related posts you may like:
Halloween Decor Ideas for Small Apartment
14 Shower Curtains For Halloween To Perfectly Match Your Halloween Decor
15 Fall Door Mats You'd Love to Have This Year
Best 30+ Halloween Costumes for Girls You Can't Go Wrong With
This post showed 20 College Dorm Halloween Party Decorations You Must See