Your birthday is coming up soon and you're going to celebrate it in your dorm room? Read this post then about college dorm room birthday party decoration.
This post contains affiliate links, which means I'll receive a commission if you purchase through them. You will have no extra cost!
College Dorm Room Birthday Party Decoration
The most important day of the year is our birthday. To celebrate it properly while in college, you should prepare and decorate your dorm room appropriately. This will create a very festive atmosphere and make the party a unique memory.
The most important things you need to consider are the colors and the decorations you are going to use. Moreover, you need to decide whether your party will have any particular theme or not.
In the following lines, you will find 21 suggestions for different decor elements that you can use for your college dorm room birthday party decoration.
21 Things You Should Have For Your Birthday Dorm Decor
1. Birthday Party Balloons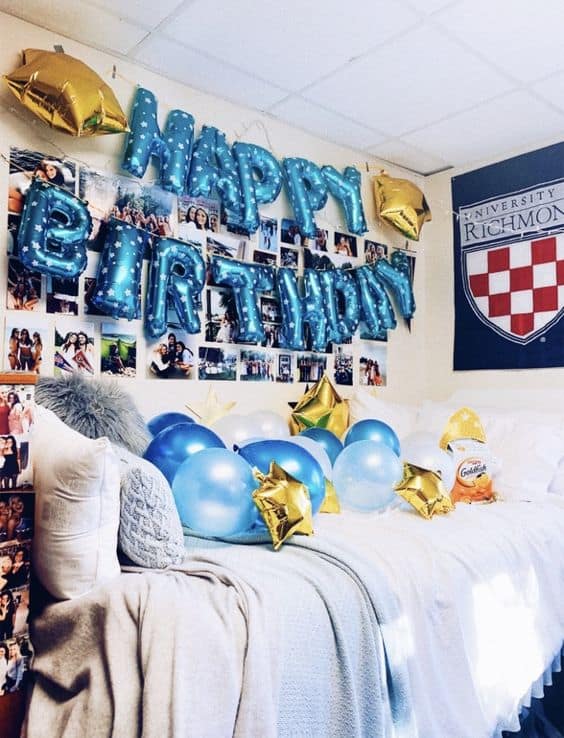 You can decorate your dorm room with a big balloon banner. This will help you create an amazing party mood. You can complement it with other shapes and types of balloons so that it gets even more impressive.
2. Birthday Numbers Balloons
In addition to the balloon lettering, you can also put numbers to fully complete the decoration. The whole balloon decor will serve as a great background for many cool Instagram photos haha.
3. Happy Birthday Banner
If you don't like balloons as decoration, you can also use a paper birthday banner. Choose the right colors and put the banner in the right place. This decor element will impress your guests and bring a lot of positive emotions.
4. Foil Fringe Curtains for Birthday Party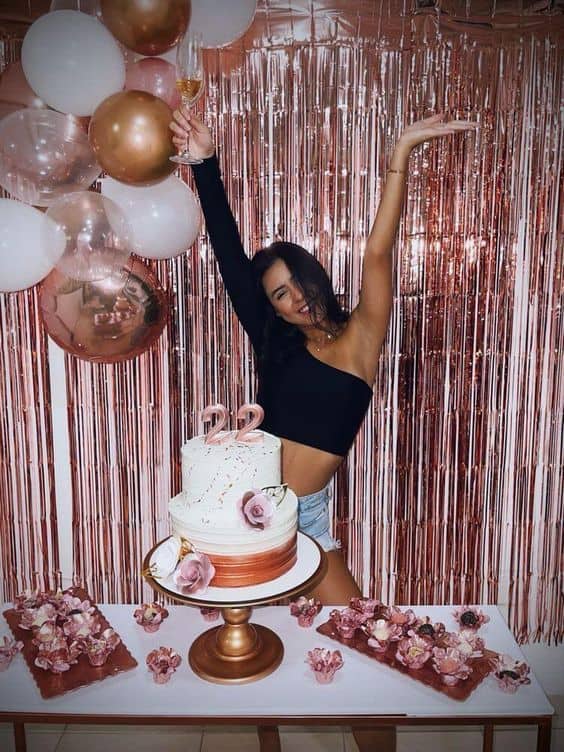 Another great decor element besides the balloons is the foil fringe curtains. They are great as a photo background and bring a lot of joy because of their colorfulness and glitter.
5. Donut Wall Stand
Haha, this is an exceptionally cool decoration idea. I think this donut holder is suitable for all kinds of parties and holidays. Buy or prepare yourself some delicious donuts for your birthday party and make use of this stand.
For a birthday party, sweet treats are a must and I think this will be highly appreciated by your guests.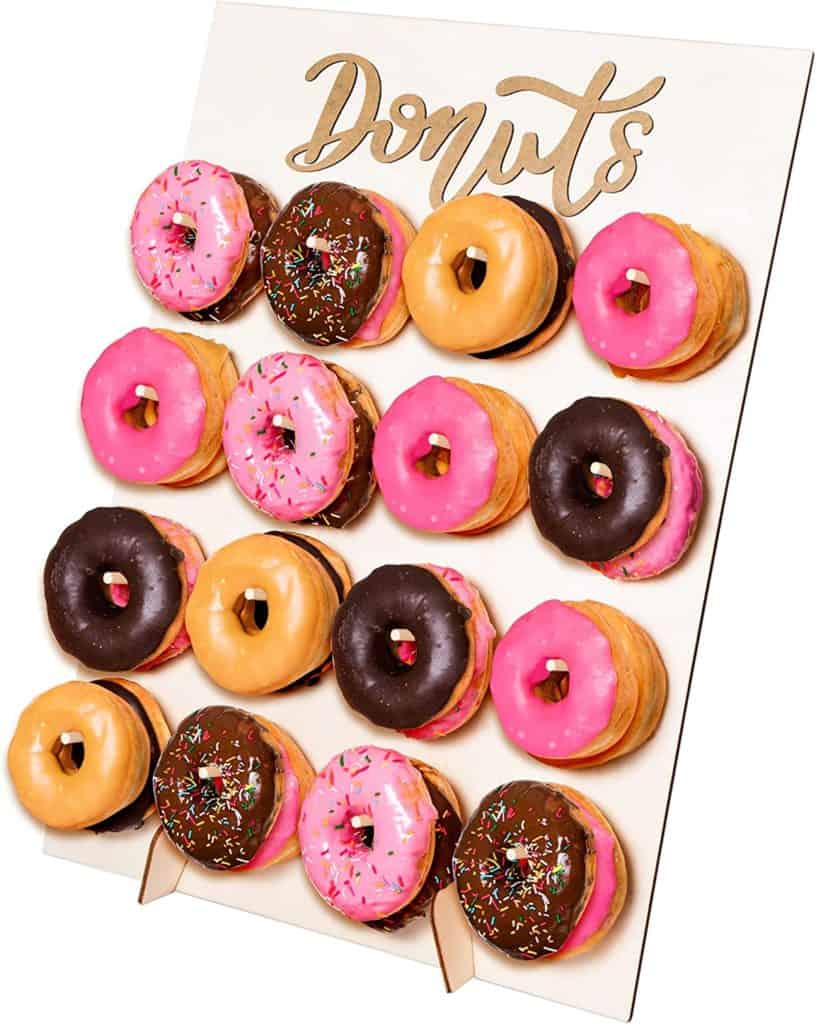 6. Mickey Mouse Clubhouse Birthday Party
If you want to make your dorm room party even more interesting, make your guests wear these Mickey Mouse ears. You can choose one item for the girls and another for the guys or the same for everyone at the party. The birthday photos will be more memorable and fun this way.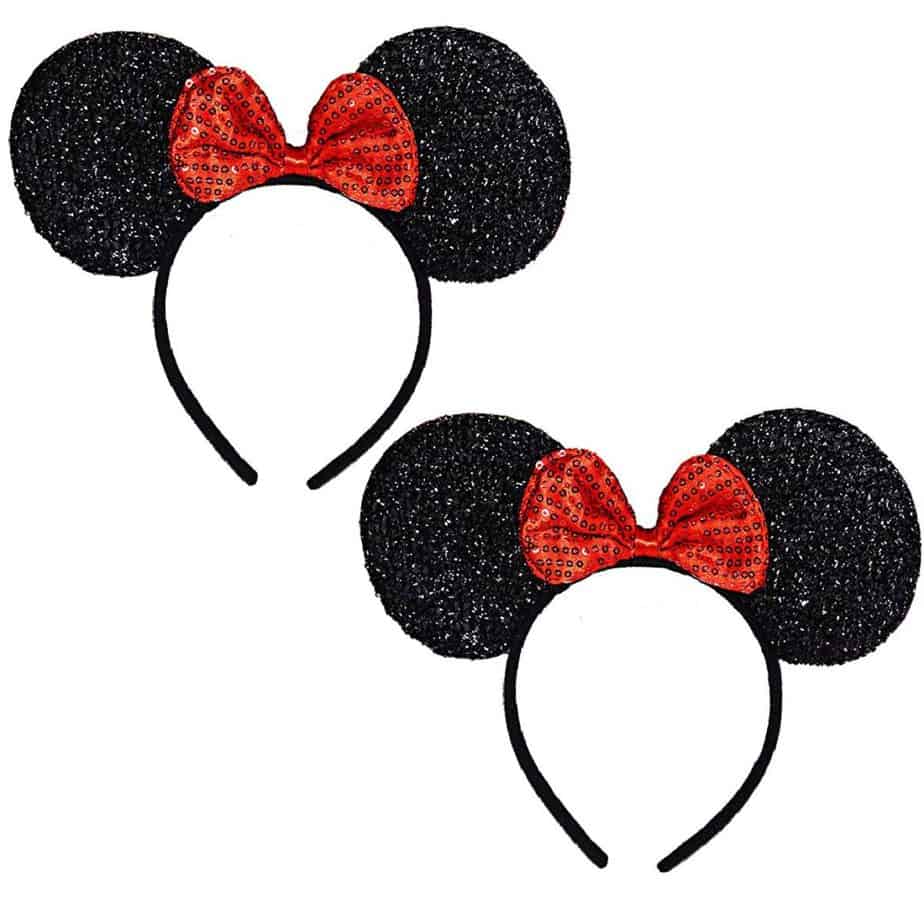 7. Glass Dispenser For Punch
What is a party without punch? These containers are convenient and fancy, I am even considering buying one myself. The glass dispenser can be further complemented with a set of beautiful glass bottles from which your guests can drink.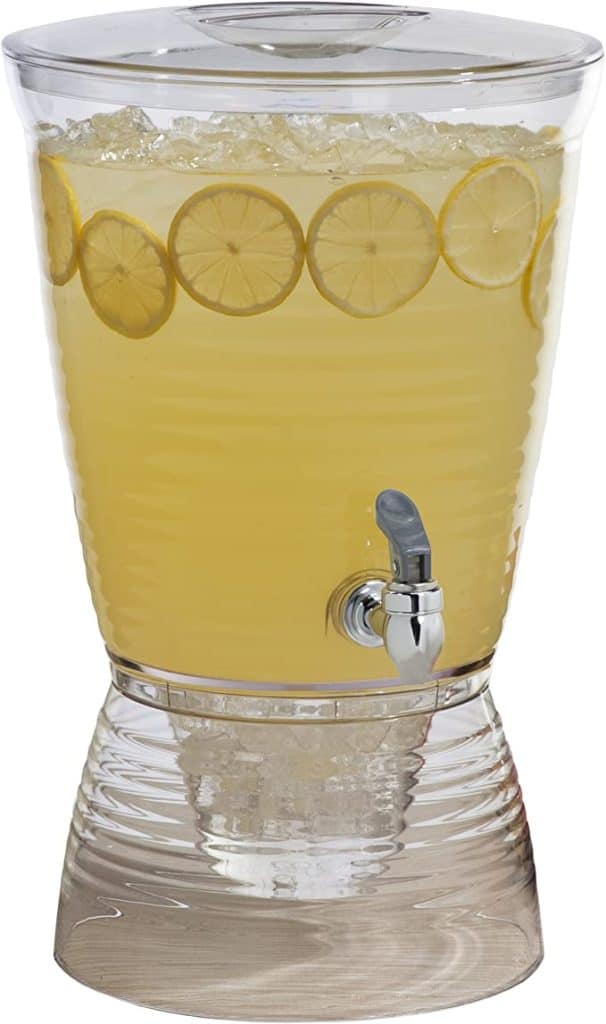 8. Tier Stand For Drinks
To welcome your guests to the party with a bang, you can make a tower of shots or other alcoholic drinks. Decorate them with different colored straws and fruits or whatever else you decide. Everyone will want to try the attractive drinks that you have prepared for them. This stand will only further help you in presenting the drinks in a neat way to your guests.
9. Birthday Captions for Dorm Room Decor
You can organize your birthday decor in many different non-standard ways. Why not put birthday-themed posters all over your dorm room? This will surely create a more festive atmosphere and look amazing.
10. Lightings are a Must-have
The secret ingredient of all parties that happen during the night is the decorative lights. Thanks to them, you can create unique glowing decor which will be greatly appreciated by your guests.
Pick a wall in your dorm room and decorate it with a lot of colorful lighting. Additionally, you can put also balloons, illuminated captions, and many other different things. Lights create a very festive atmosphere and add to the mood of the party.
Related post: Best 15 Dorm Room Lighting Ideas to Make Your Place Comfy
11. Theme Party
You can organize a themed party for your birthday by putting together a dress code. For example, you can have a Hawaiian party with typical cuisine, decorations, drinks, music, and clothing. You can also get different figures, signs, and typical party theme decorations.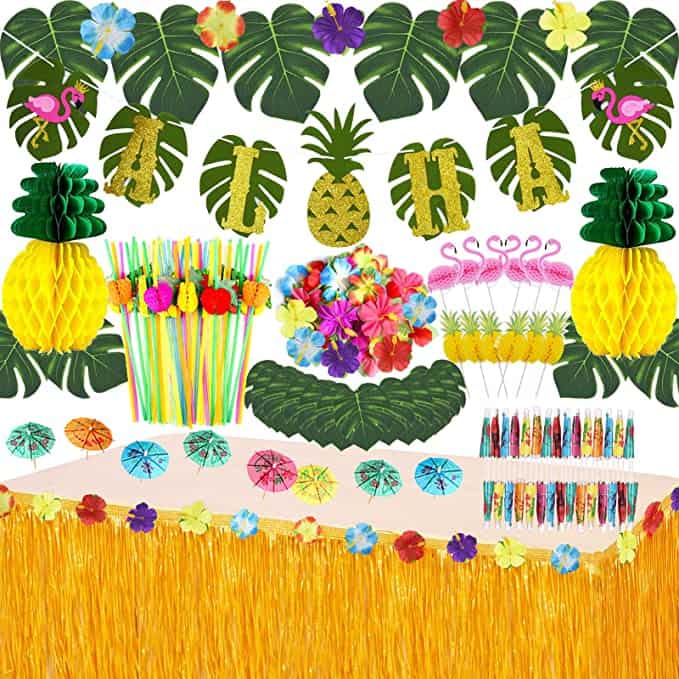 12. Wall of Memories
Creating a wall photo collage full of memories together with your friends is also a great birthday decor idea. You can put pictures from past birthday parties and use the collage as background for the new photos from this year's celebration.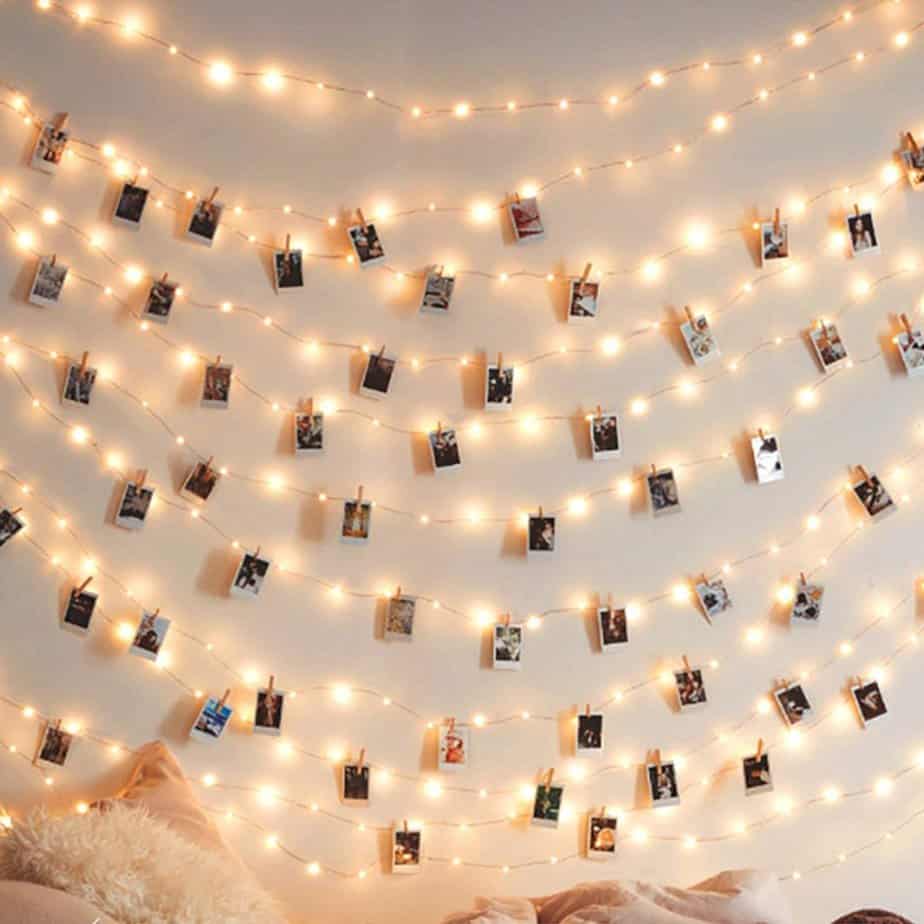 Related post: 20 Photo Wall Collage Ideas For Every Bedroom + DIY Photo Collages
13. Photo Frame
I've seen many variations of this type of frame and they all become a very fun element at any party. Everyone wants to take pictures with it and upload them on Instagram as a story haha. Once you have such a frame, you can use it also for future birthday parties that you are going to throw in your honor.
There a plenty of options regarding the design of the frame. I have seen frames made like an Instagram posts, heart-shaped, photo frames, and many more.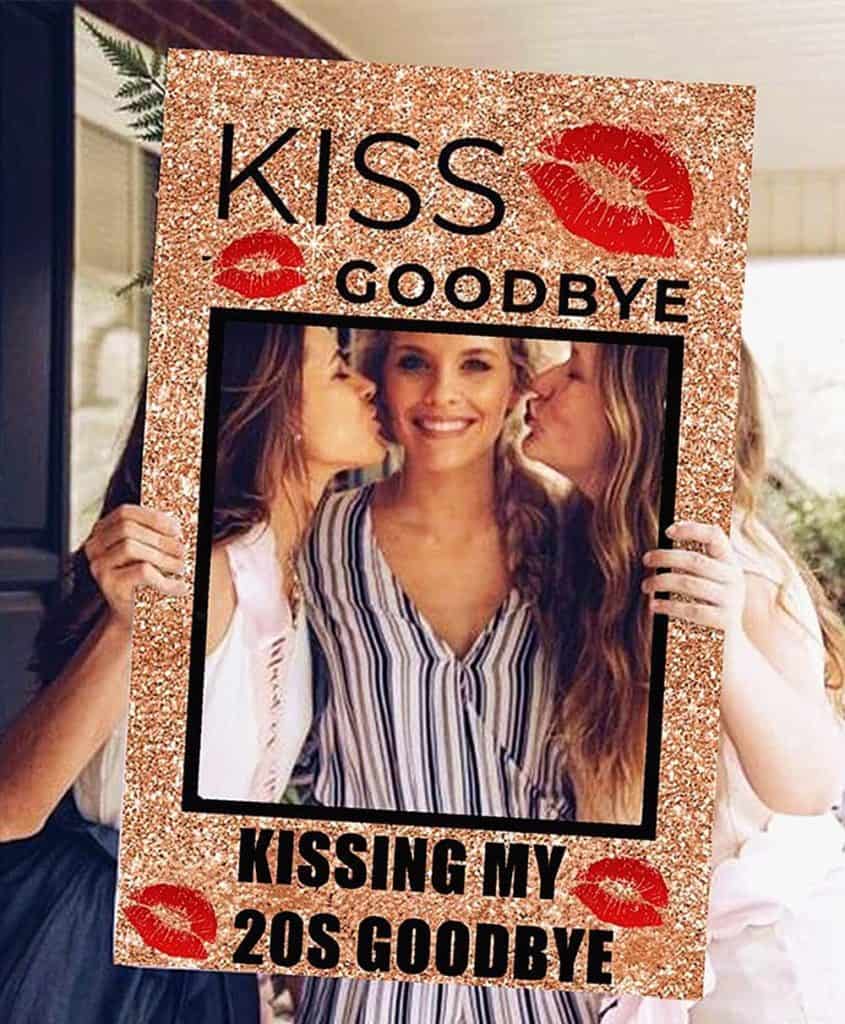 14. Number With Photos
This item on the list could also be a great birthday present. You can fill the numbers with photos that you have collected over the years. This would be a very sweet and sentimental gift that will be greatly appreciated by the birthday girl/boy.
15. Birthday Crown
To distinguish the beautiful birthday girl at the party, she should wear a birthday crown. This is another small birthday decoration that will make the hostess of the party feel special and loved.
16. Theme Decorations
You can have special packaging for popcorn or cookies so all guests will be delighted. You can write something catchy or the names of the guests. Use your imagination and don't be afraid to show your creative ideas to others.
17. Colorful Punch
Speaking of food and drinks for the party, there's no way we're not going to mention the cocktails. Besides being incredibly delicious they are also very beautiful as you can use them initially for a unique decoration on your festive table. Remember that besides being a treat, drinks and food can complement your birthday decor.
18. Funny Cat Garland
Your dorm room party decor can also be humorous by putting such funny elements. Such ornaments will contribute to a very nice mood and guests will be happy to take pictures with them. Match the different types of decorations properly and you will get a great party atmosphere.
19. Photo Booth Props Glasses
Another fun idea for cool photos is party glasses. Bring color to your mood, take the craziest photos then gift them to your friends as a keepsake. Giving them a piece of your sweet moment will bring your guests lots of smiles and good memories.
20. Led Light Balloons
An amazing choice for a dorm room birthday party decoration is the glowing balloons. They light up in all kinds of colors and bring a lot of cheerfulness. These balloons can be filled with helium and when they fly up to the ceiling, they will become even more beautiful and spectacular.
21. Confetti Cannon
For the culminating moment of the dorm room birthday party, load up on confetti cannons and make the moment even more special. At the moment of serving the cake and blowing out the candles, let the cannons explode and make your party colorful and exciting at the most special moment.
Related posts you may like
20 College Dorm Halloween Party Decorations You Must See
22 Genius Dorm Room Christmas Decor Ideas To Copy
How to Decorate Your Dorm Room For Valentine's Day
This post showed you 21 Things You Should Have For Your Dorm Room Birthday Party Decor