Xmas is coming and you don't have an idea what to give to your daughter's boyfriend as a Christmas gift? In this article, you will see 20+ Christmas gifts for a teenage daughter's boyfriend.
This post contains affiliate links, which means I'll receive a commission if you purchase through them. You will have no extra cost!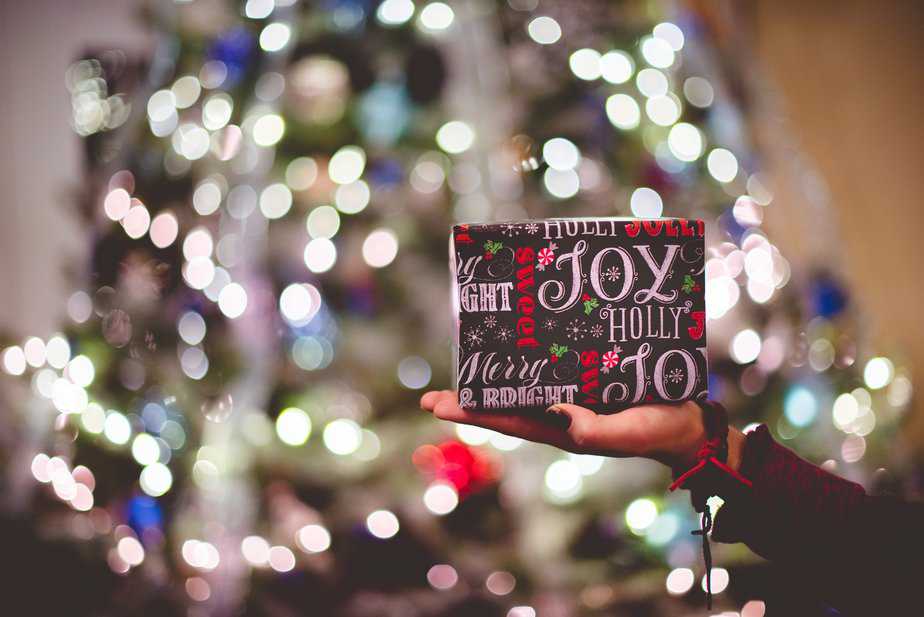 It is beautiful to watch your children grow and take their path. Little by little, they begin to look for a partner in their lives too. And so comes the time when your daughter tells you that this Christmas she wants to invite her boyfriend home for dinner to introduce you or just to celebrate together.
I am sure you are very happy with your daughter's announcement. The question now, however, is what to get him for Christmas. This can be a difficult task if you don't know the boy well enough yet.
Fortunately, rest assured that your teenage daughter will help you with this because she will certainly know everything about him. On the other hand, if you have a son and ask him about his girlfriend, don't expect the same cooperation haha just kidding.
Should You Get Your Daughter's Boyfriend a Christmas Gift?
It's nice to give your daughter's boyfriend a gift for Christmas, especially if you already know him well. This gesture will certainly make him feel accepted in your family. Even if you don't know the guy well enough, for Christmas it's still appropriate to gift him something as a token of goodwill. Your daughter will also be grateful for your kind act.
How Much to Spend on Daughter's Boyfriend for Christmas?
As for how much to spend on your daughter's boyfriend's gift, you should know that you do not have to buy him something expensive. If we have to talk about exact amounts, anything from $25 to $100 is pretty reasonable. The important thing here is the gesture, the price is not the critical factor.
20+ Christmas Gifts for a Teenage Daughter's Boyfriend
1. Wireless Earbuds
Gift your daughter's boyfriend wireless headphones. This is a present that will appeal to any young person and is sure to please him very much. The wireless headphones can be used while doing sports, on the bus, at home, etc. You know how much teenagers love listening to music, so this is a perfect gift.
2. Car Vacuum Cleaner
If your daughter's boyfriend has a car you can give him a car vacuum cleaner. Most guys keep their cars very clean and this will be very useful to him. I am sure he will appreciate you wanting to help him by making the cleaning process easier.
3. Chain Necklace
This is a very stylish gift for a man, but it is also a little bit tricky. Secure yourself by asking your daughter if her boyfriend indeed likes jewelry and just in case go to the store and pick it out together. If she doesn't know what kind of necklaces he likes I recommend you pick something with a more classic design.
4. Slim Wallet
A very cool gift for men will always be a wallet. Ask your daughter to find out if her boyfriend needs a new one. These slim designs are very preferred by men because they are comfortable to carry in a pocket and still can fit all of your cards and money.
5. Christmas Taz
Why not give him a fun Christmas t-shirt? This will warm up your relationship and make you feel closer. Any cool guy would be happy with a gift of a humorous nature.
6. Beard Growth Kit
This is one of the very suitable Christmas gifts for your teenage daughter's boyfriend if he has a beard. I've already gifted something like this to my boyfriend and he appreciated it a lot. Choose quality products, which will show you care.
7. Wooden Docking Station
As we all know, men don't have as many personal belongings and accessories as women do. Most things an average man has are a phone, watch, wallet, and sunglasses and that is exactly why you can gift a wooden docking station for all his items.
Related post: First Christmas Decor for Your New Apartment
8. Winter Beanie
I know many of you will wonder why I put a plain winter hat in the suggestions. I did it because I want you to know that it is perfectly fine to give something small, and it can still mean a lot. I'm sure your daughter's boyfriend will appreciate the gesture and wear it constantly during the cold months.
9. Short Sleeve T-shirt
If your daughter's boyfriend is into sports you can gift him sportswear. Sports clothes are always necessary for athletes who train daily. It's certainly quite a practical gift. However, ask your daughter what sport her boyfriend is involved in and gift her something adequate.
10. Casual Every Day Leather Belt
The belt is one of the most often chosen presents for men because it is very versatile. Find out what types of belts he likes or if he likes and wears them at all. If you don't know him well I recommend you stick to the more polished belt designs and neutral colors.
11. Christmas Pajamas
Speaking of Christmas presents this is the best one for me. Get matching pajamas for your daughter and her boyfriend as a token that you are accepting him into your home and your family. It's a very nice gift with a slightly humorous nature.
12. Nautica Voyage
Perfume can also be an appropriate gift, but you should check with your daughter about his preferences or favorite brand.
I offer you a very versatile perfume that appeals to most members of the male gender. Men always need perfume so you can rest assured that your gift will be used and appreciated.
13. Cell Phone Stand with Wireless Bluetooth Speaker
This is a very cool gift that will appeal to all who receive it. It is an adjustable phone holder that can be used as a mini cinema thanks to the speaker.
14. Magnetic Levitating Globe with LED Light
This is an amazing gift that is suitable for people of all ages who have an interest in creative devices. This lamp is unique and has a very interesting design that will appeal to anyone who sees it.
15. Laptop Bag
A laptop bag is one of the most necessary things nowadays. The good thing is that apart from the laptop it also goes for papers and textbooks, so if he is working or in college in either case this gift will be useful.
16. Casual Quartz Watch
A watch is one of the gifts that all men like. You can find many quality watches at budget-friendly prices. Ask your daughter though if her boyfriend doesn't already have a watch he adores.
17. Phone Mount for Car Vent
If your daughter's boyfriend works a job that involves driving a car, this stand will facilitate his conversations and help keep him safe. The stand is convenient to use and is suitable for all car models.
Related post: 28 Christmas Gifts For Roommate From Amazon under $25
18. Bracelet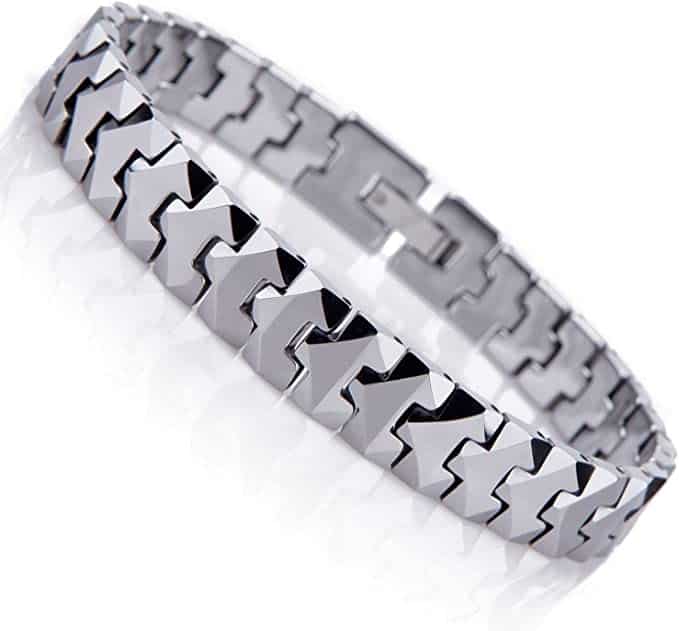 In general, the bracelet is also a piece of jewelry suitable for your daughter's boyfriend, but you should again check with her if he likes wearing such accessories at all.
19. Outdoor Casual Stand Collar
Another great suggestion. Choose a vest with a suitable pattern and color that your daughter's boyfriend will like. You also go for the gorgeous and versatile black color that is loved by all men.
20. Short Sleeve Polo Shirt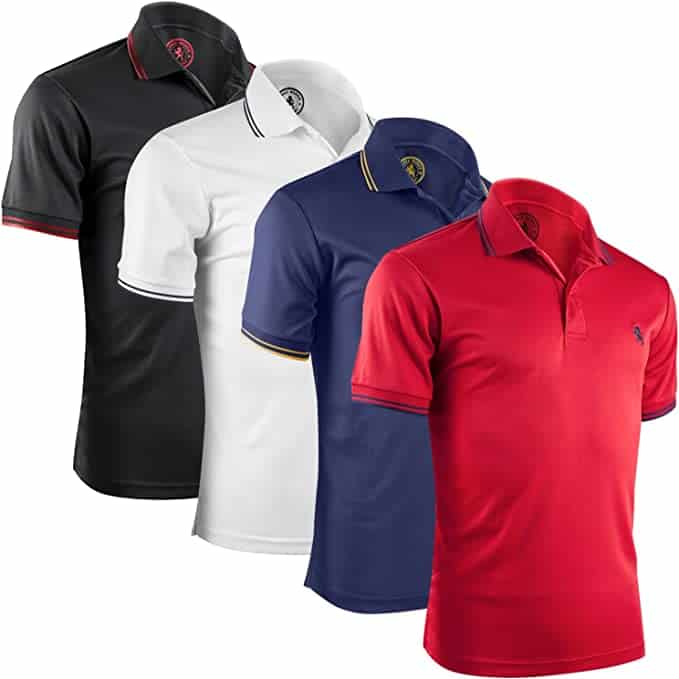 Gift the boy a very stylish collared t-shirt. This is very suitable for the sporty elegant style of dressing that most men rely on.
21. Amazon Gift Card
This is one of the most appropriate gifts for a person you do not know well or are not sure exactly what he wants. You can load a certain amount of money into the card as with it he has the opportunity to choose whatever he wants.
related posts you may like
This post was all about 20+ Christmas Gifts for a Teenage Daughter's Boyfriend