This post is all about dorm room desk essentials you will actually use!
This post contains affiliate links, which means I'll receive a commission if you purchase through them. You will have no extra cost!
Dorm Room Desk Essentials You Will Actually Use
The places a student spends the most time in their dorm room are the bed and the desk. All the studying, computer work, etc. happens at the desk.
Therefore, it is important to create for yourself a clear, well-organized, comfortable, and motivating workspace. You need to make your desk fit the design of your room, but at the same time be as practical as possible.
In the following lines, I have pulled out various suggestions about dorm room desk essentials you will actually use and come in handy.
17 Desk Essentials You Will Actually Use
1. Dorm Room Desk Mirror
Every female student needs a mirror in her room, so why not put a portable one on your desk? It will be helpful while you are doing your makeup in the morning before you go out. This mirror is small and easily portable. Once you are done with checking your appearance you can put it somewhere where it won't get in your way.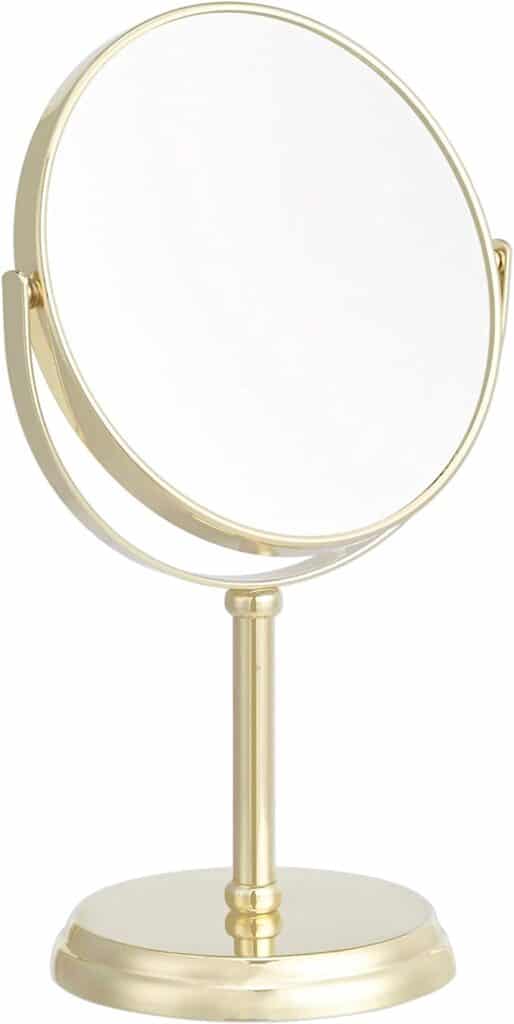 2. Shelf Desk
It often happens that we can't fit all of our college supplies on the desk. In this case, we can add an extra shelf or shelves to make it easier to organize our belongings and study materials.
I think an extra shelf is always a good additional storage idea. Nevertheless, you have to consider the space well and how you will distribute your belongings to have enough room for everything.
3. Organizers For Desk
Besides shelves, you can also use desk organizers to put your stuff into order. It is important to choose organizers that have a beautiful design that fits perfectly in the colors and dimensions of your workspace.
4. Above Desk Lighting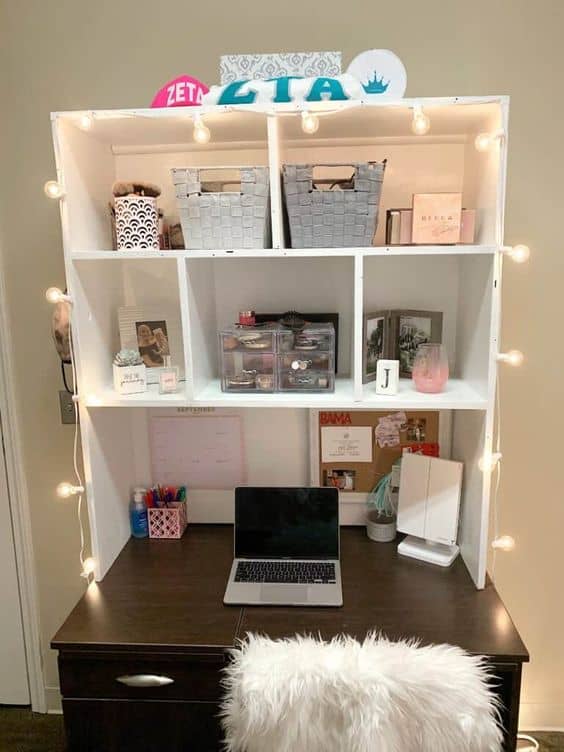 You can use lights to decorate your dorm room desk and thus make it even cozier. You can choose different colors and shapes of lamps and thus make the space magical and enjoyable.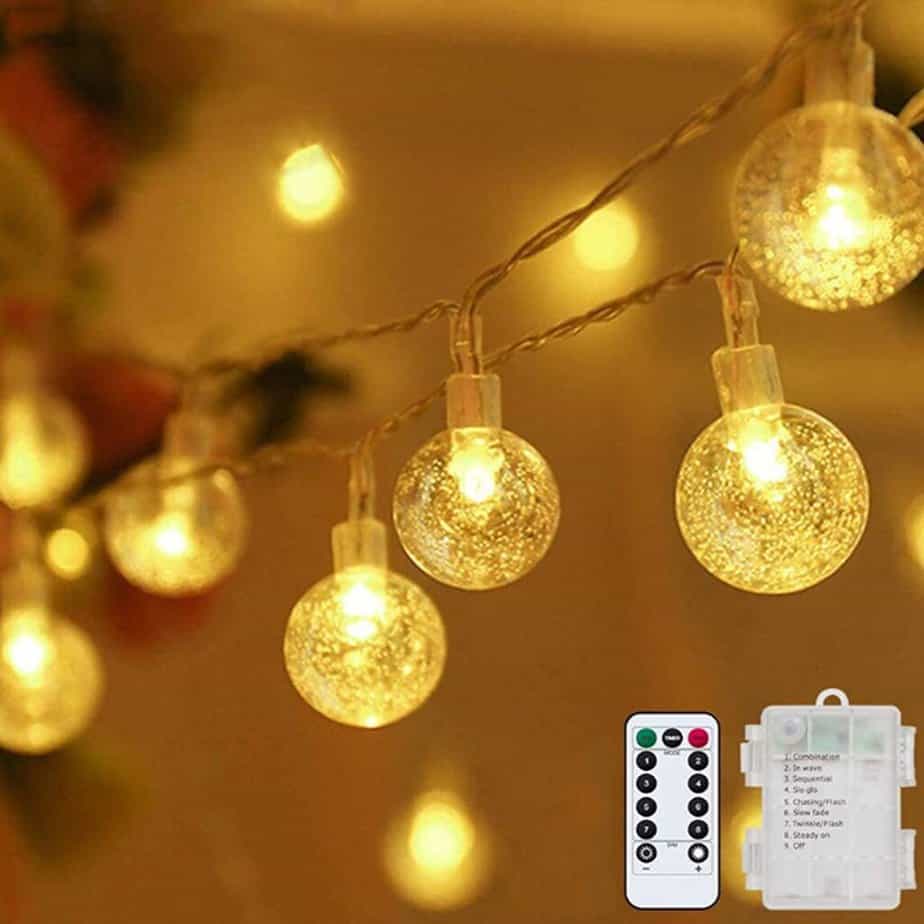 5. Cork Board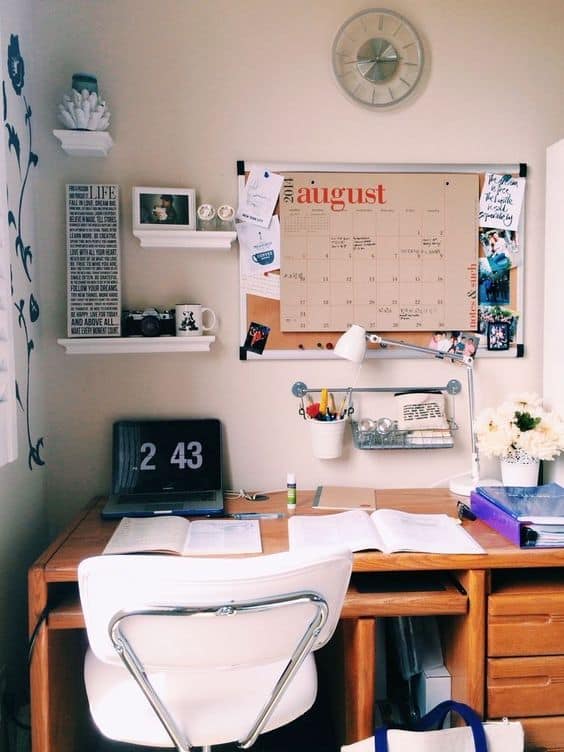 For a diligent student, having a cork board could be of huge help. On it, you can keep notes, set reminders for important dates, write down goals or you can keep a schedule for the week. You can use it for whatever you want and thus organize your daily life better and more efficiently.
6. Wire Wall Grid
Another way to organize your daily tasks is by using a wire wall grid. They look very stylish and are suitable for any room. You can find them in different sizes and colors.
It turns out very well when you further decorate them with light. Another cool detail of these grids is the cute clothespins which are used to attach various notes or reminders.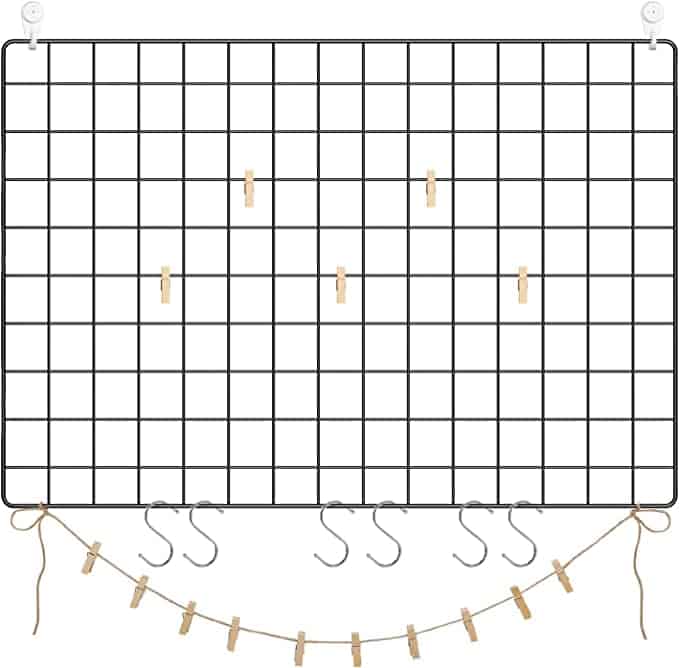 7. Desk Lamp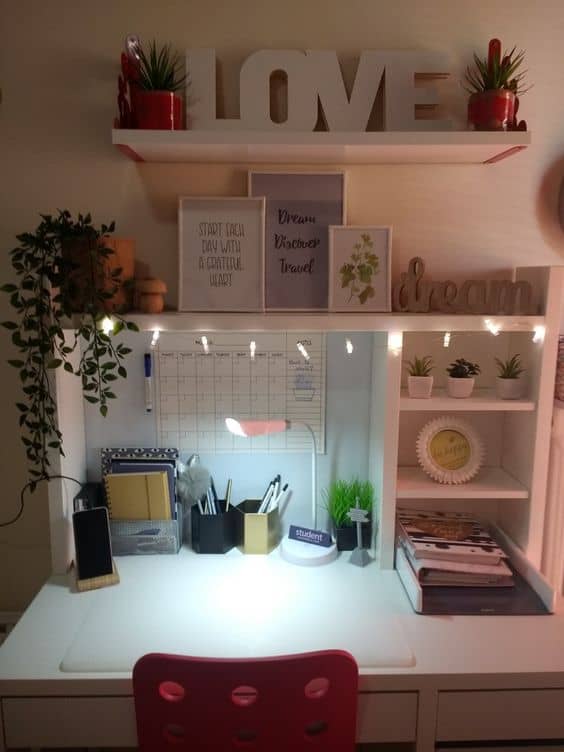 One of the most necessary things for every dorm room is a desk lamp. Student life is not only parties and fun, there is also a lot of studying till late at night.
There are plenty of desk lamps with unique and interesting designs. The most important thing to consider is the light itself. You need a well-lit space where you can study without damaging and straining your eyes.
8. Laptop Stand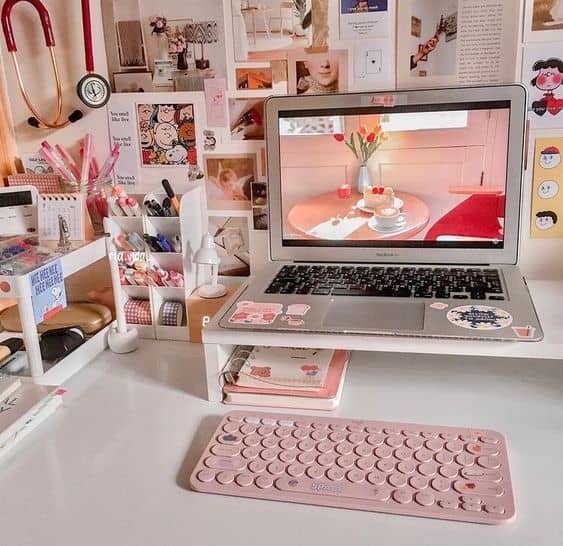 One of the best decisions for me personally. This higher-level stand for your laptop gives you more room underneath so you can spread out all the college supplies you need comfortably. Moreover, when your back hurts from too much sitting in the chair, thanks to this stand you can also work straight. It can also help keep your laptop from overheating when running heavy programs.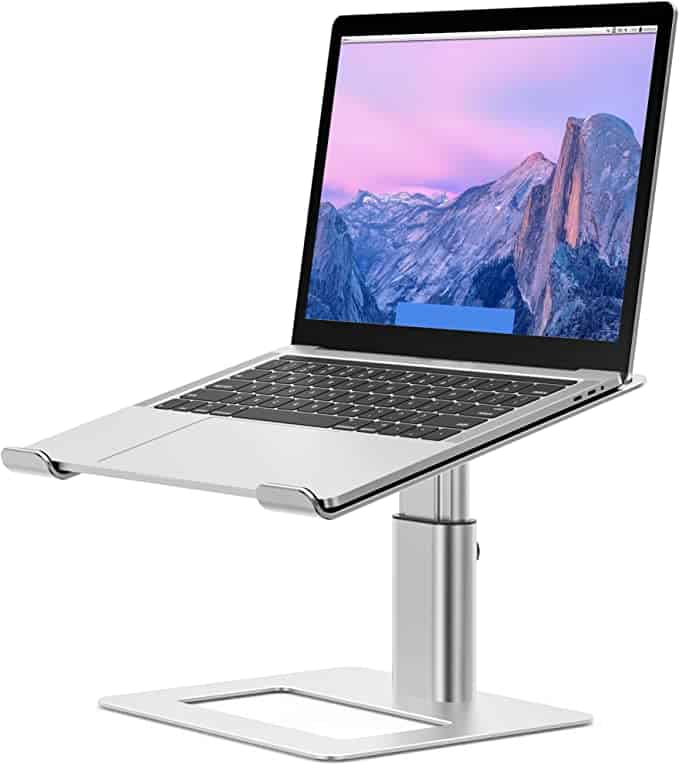 9. Dorm Room Desk Essentials – Headphone Stand
When living with a roommate headphones are one of the most necessary things. Thanks to them, we get that privacy we need so we can watch and listen to whatever we want without disturbing others.
Furthermore, the headphone stand could save you some space on your desk and looks very stylish as well.
10. Board With Letters
Every student sometimes feels lazy and lacks motivation. Thanks to this letter board, you can write some motivational quotes every day on it to get you pumped up for the day's tasks. I know college is hard, but you have to find ways to give yourself the courage and move towards success.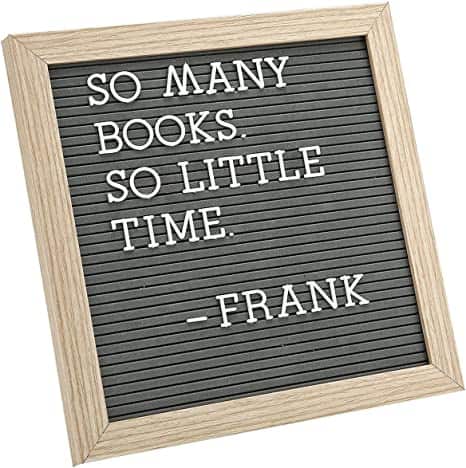 11. White Board
Using a whiteboard is another way to keep your thoughts organized and manage the important tasks of the day. Most of them are magnetic and you can additionally put different notes with magnets. It's also a great reminder tool for the more distracted type of students.
12. Multi-purpose Trolley for Dorm Room Desk
It often happens that we can't fit everything on the desk, but we also don't have the opportunity to put extra shelves. In this case, a multi-purpose trolley comes to our rescue.
You can store everything you need on them, there is plenty of space. There are also many different designs to choose from. Pick the one that goes the best with your dorm room decor.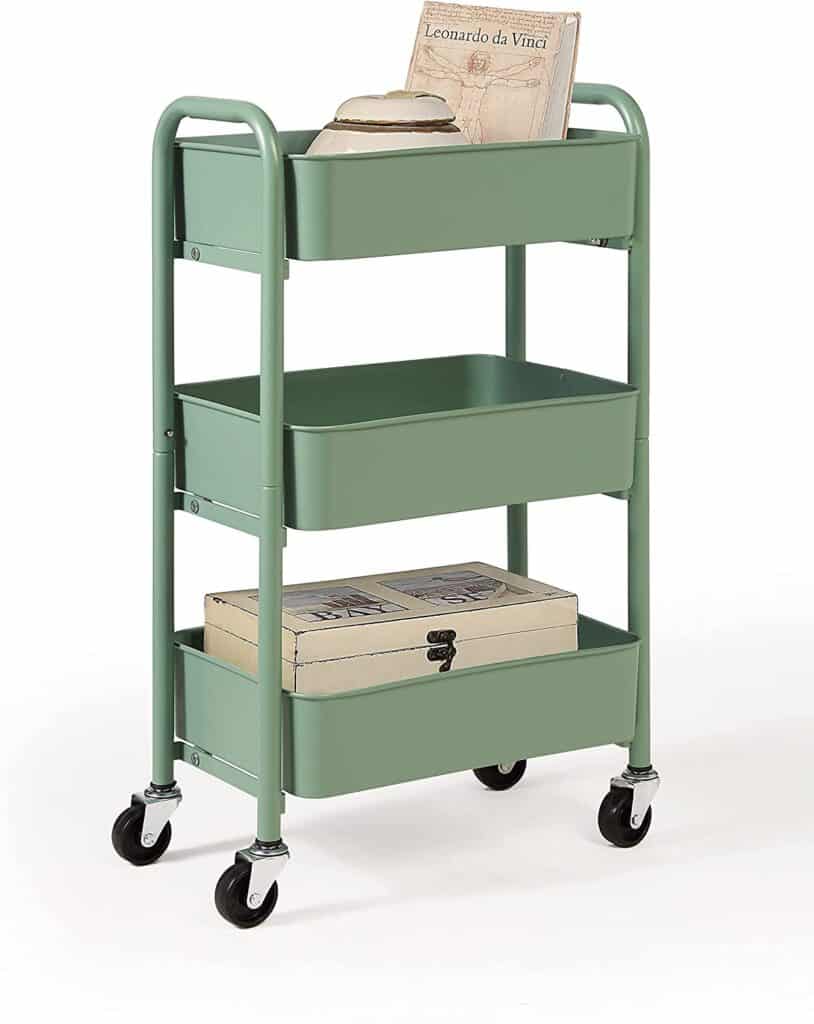 13. Bin & Under Desk Storage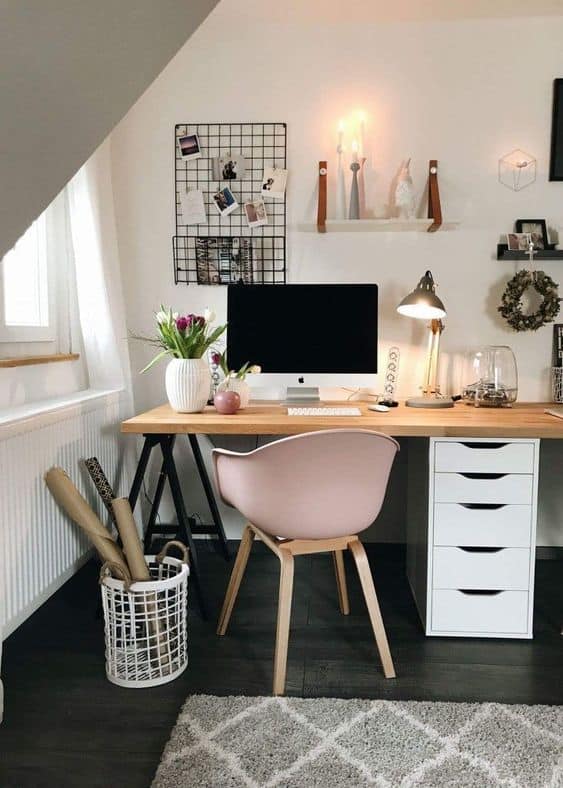 I love these bins, I think they look very stylish and make the space around the desk look even cooler. You will often need to throw paper and other college supplies that you don't need anymore. Therefore, having a bin under your desk is important.
Related post: 18 Under Bed Storage & Organization Ideas For Your Dorm Room
14. Decorations for Dorm Room Desk
As I mentioned, your desk shouldn't be filled only with learning materials, you can also decorate it to be beautiful and inspiring. Put lights, photos of your loved ones, scented candles, and many other decoration elements to turn your workspace into a cozy and welcoming corner where you feel motivated to study.
15. Dorm Room Desk Organizers
I've recently started using cabinet organizers and I want to tell you, it's the most convenient thing. This way you can easily bring your space in order and know exactly what is where at any given moment. Use these organizers also for the other cabinets in your dorm room.
16. Chair Back Space Saver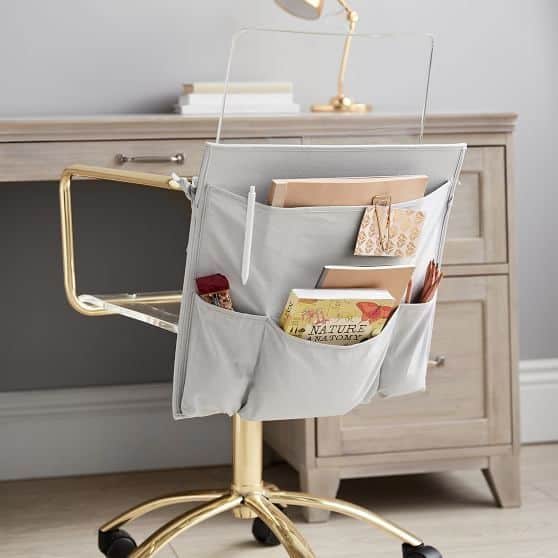 This is the first time I have seen such a product and I think it could be very useful, especially for a college dorm room. With this organizer, you can arrange everything you need like notebooks, textbooks, or even peripherals. It is very useful for dorm rooms because as we all know space is very limited and any extra room is greatly appreciated.
17. Dorm Desk Shelves
In addition to the built-in shelf, you can also put a portable shelf. You must be sure of its stability because you will put a lot of things on it and it will have to carry a lot of weight. There are many beautiful designs on the market. Decorate them further to your taste.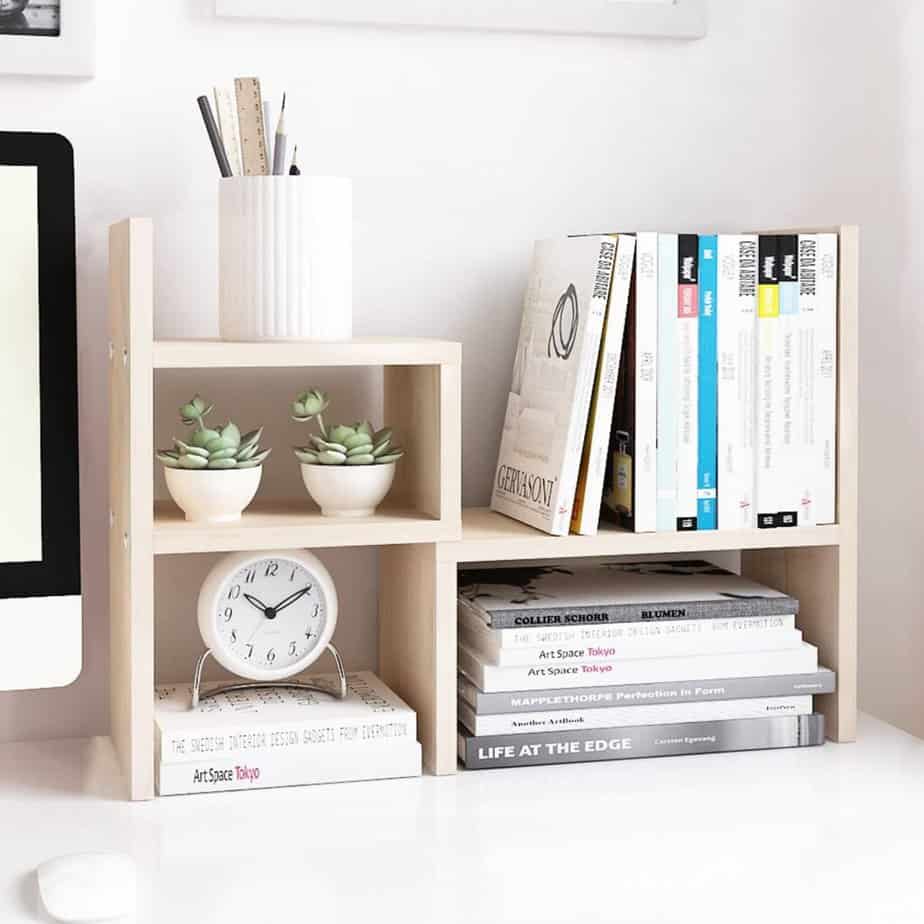 related posts you may like
Best 15 Dorm Room Lighting Ideas to Make Your Place Comfy
16 Best Budget-Friendly College Bags For Girls
8 Air Purifying Plants For Your Dorm Room
This post was all about dorm room desk essentials you will actually use