Going to college soon? Check out the 30+ best guys dorm room ideas to copy!
This post contains affiliate links, which means I'll receive a commission if you purchase through them. You will have no extra cost!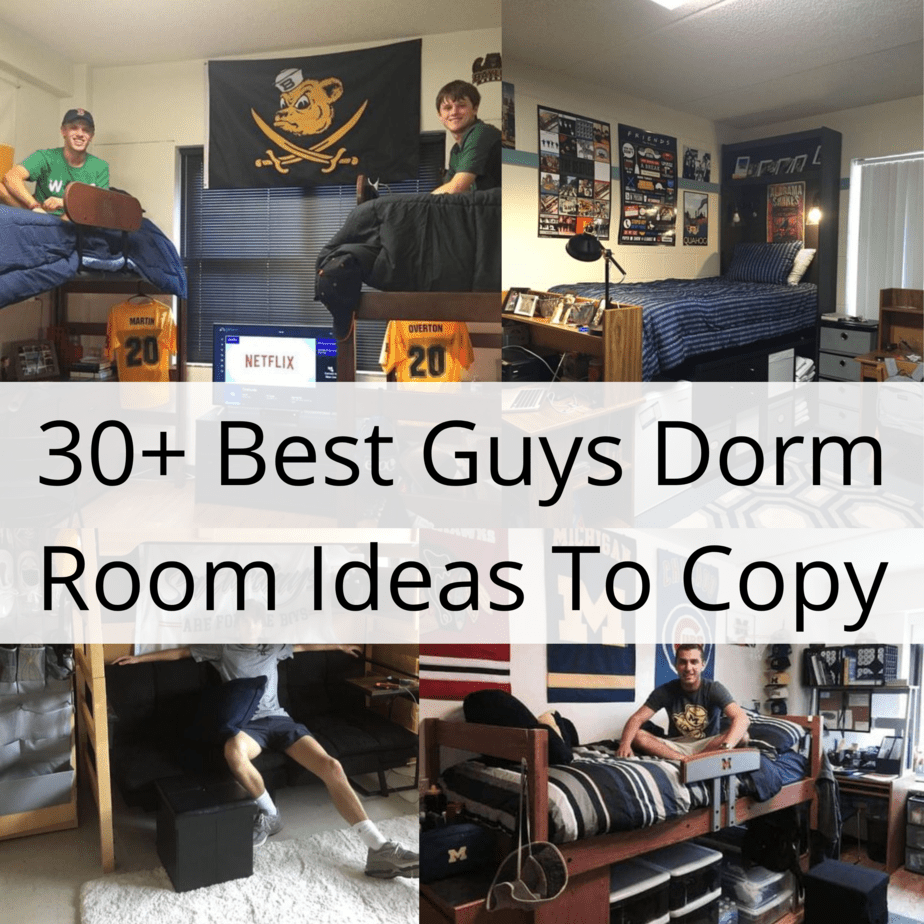 So the time for college has come. So many new and exciting things await you, but also new responsibilities. One of the first difficult steps is moving out of your parents' house and into your new dorm room. To make the transition as easy as possible, you need to make your new home comfortable and to your liking.
Today, I've picked for you 30+ best guys dorm room ideas to copy. I hope this post helps you because when I was moving into my dorm there was no information like this.
30+ Best Guys Dorm Room Ideas To Copy
1. Saturdays Are For The Boys Flag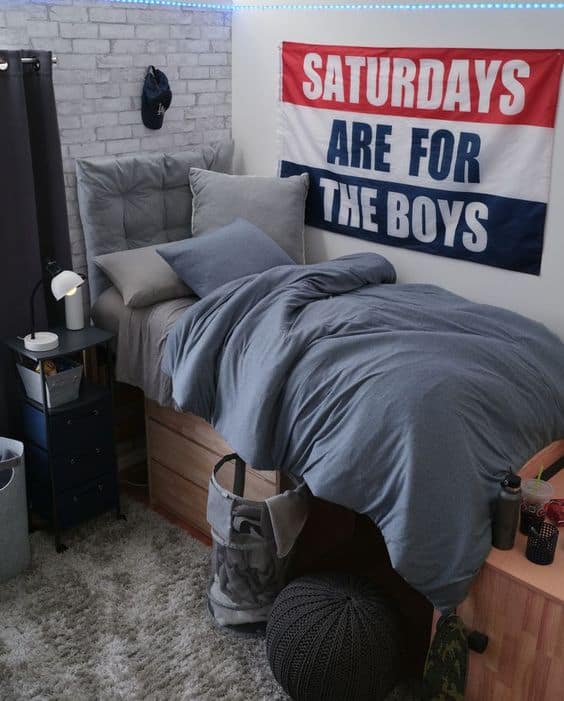 Saturday is a party day! This flag will always remind you that you need to also relax and enjoy your college life.
Beanbags are also a nice fit for any guy's dorm room. You can use it for sitting or bed step stool. Choose the right color for your room as you can also find models that have different designs.
Copy this guys dorm room idea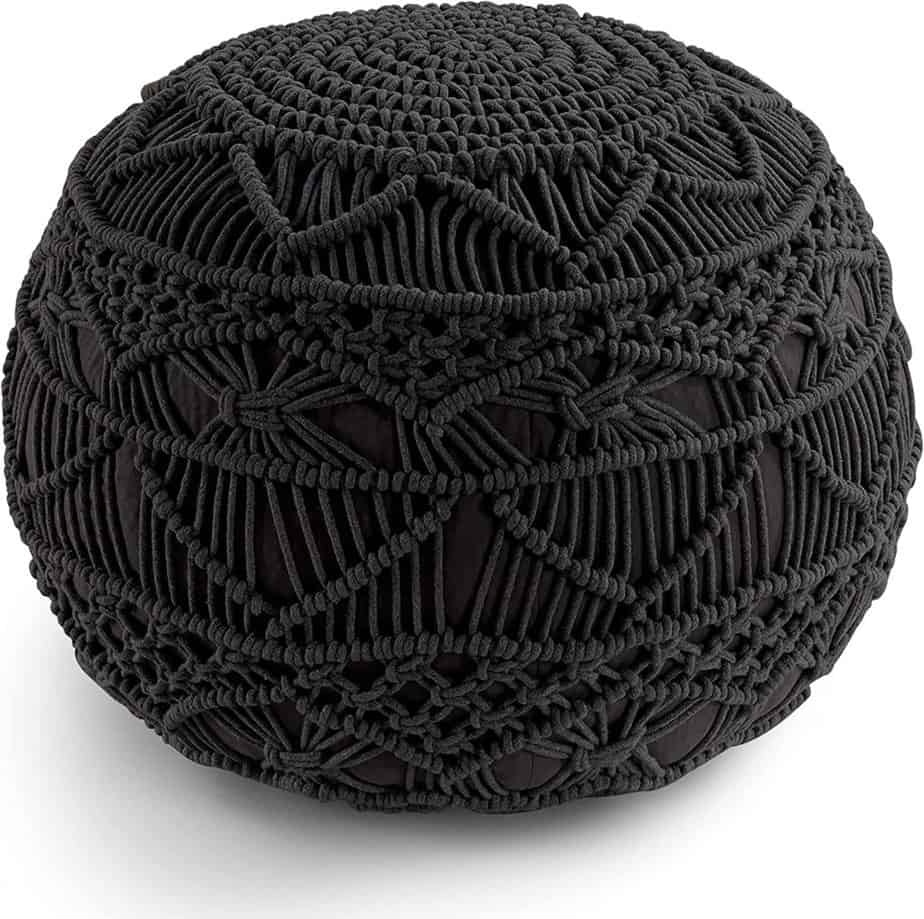 2. Organize Your Shoes
We often run out of space for shoes and these organizers will save you a lot of headaches. Thanks to them, you can maintain a great order in your dorm room.
Copy This Guys Dorm Room Idea

3. Use Photo Collage on Your Wall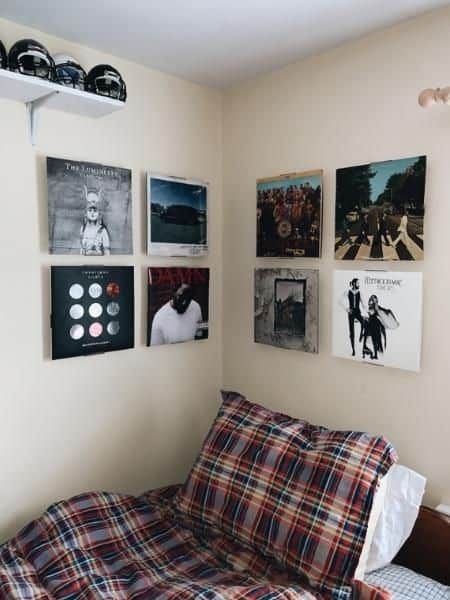 If you want to turn a boring room into a cozy place, set up a photo collage wall. This is a great way to bring character to your room and tell more about yourself. Read more about how to make a perfect photo collage in your dorm room.
Recreate this room
4. Lighting is Always Cool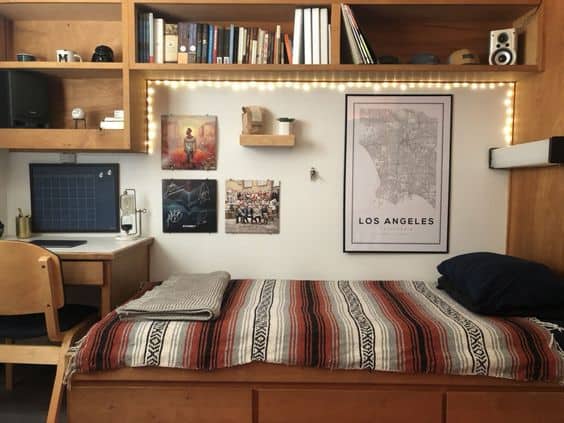 If you think that decorative lighting is only for girls – YOU ARE WRONG! This decor idea is cool no matter which gender you are. It will make your room a lot cozier and every girl you invite will be impressed with it.
Copy This Room With This Led Rope
5. Save Space With This Budget-friendly Trunk
If you want something budget-friendly that can store a lot of things and looks good, this is the trunk. Practical and favored by both boys and girls as you can find models of different colors to suit your room.
Copy This Dorm Room Idea
6. Do You Like Pillows?
What is a comfy bed without pillows? You can choose from monochromatic to such with cool motifs. Try to fit them into the overall design of your dorm room.
Copy This Set
7. Sofas + Favorite Set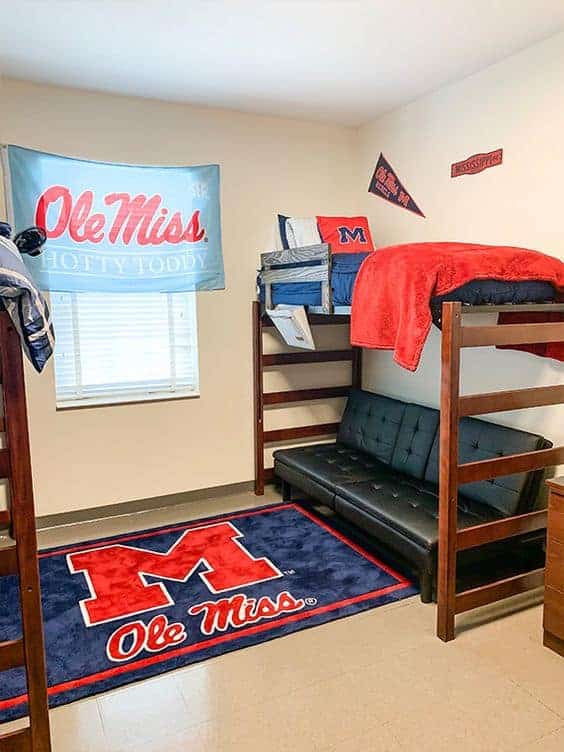 In case you have enough space, having a sofa is a great decision. It creates more room for guests as well as to put clothes or different things on it. Sofas always bring great comfort in places where you are living for a longer time.
Recreate This Guys Dorm Room Ideas
8. Under Bed Storage Ideas for Guys' Dorm Room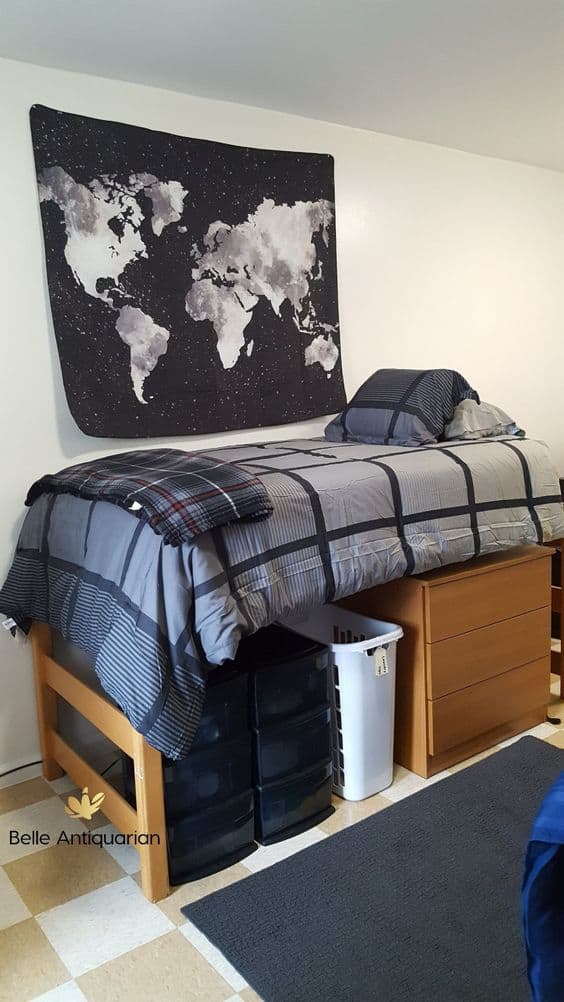 If you are looking for something more low-cost than wooden cabinets, I suggest plastic boxes. You can store everything in them ranging from clothes to college materials. Read more about under bed storage ideas here.
Copy This Dorm Room
9. Sheets & Covers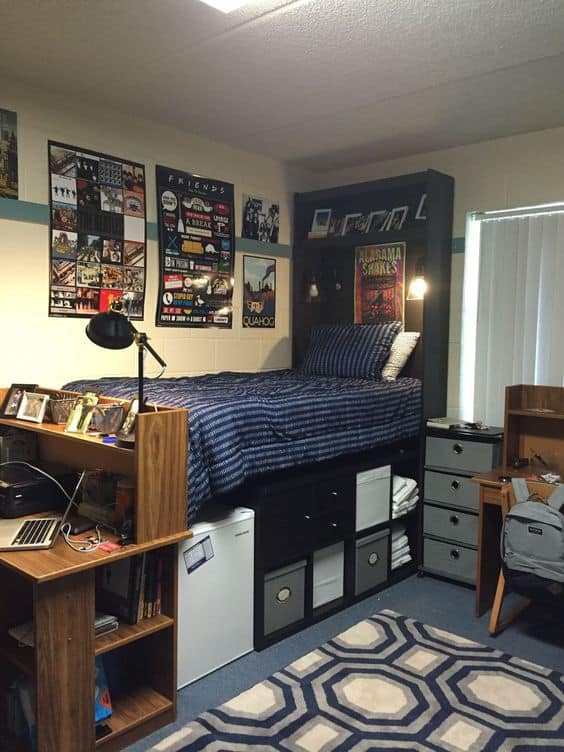 The sheets and covers on your bed are one of the main elements that are first noticed in the room. Choose the right colors and patterns according to your dorm room's design and your age haha.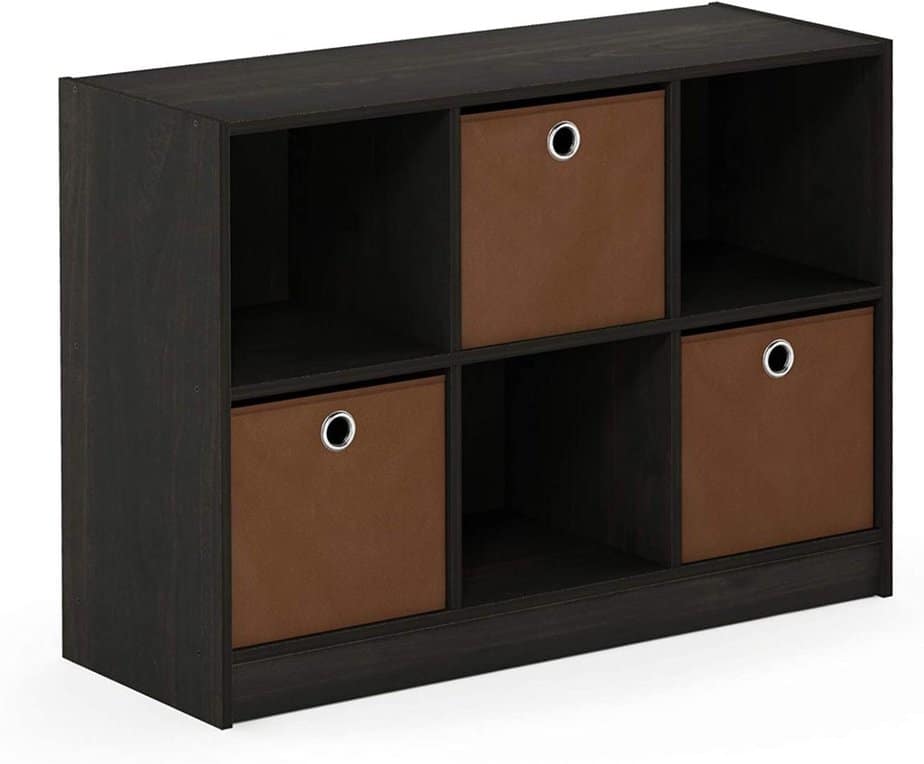 10. Your Favorite Team Flags
Many guys play sports in college. You can put flags of your favorite teams in your dorm room. Every classmate that visits your room will appreciate your passion for a given sport.
11. Photo Wall Collage Ideas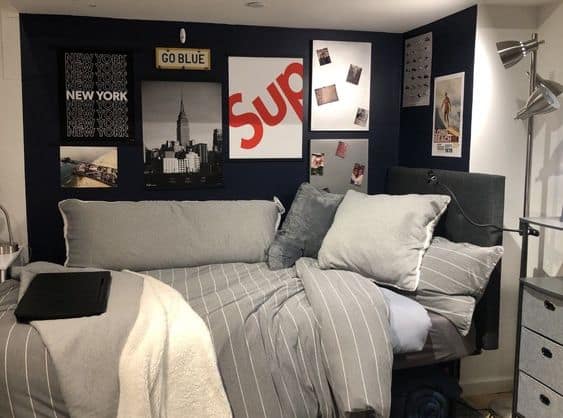 Make your wall eye-grabbing with cool decorations. Take different-sized pictures and images to make it interesting and show what you like.
Recreate This Guys Dorm Room
12. Desk Lamp When Studying
For some sleepless nights spent studying before an exam, you'll need a desk lamp. You can find a variety of models that will go with your dorm room perfectly.
Get This Dorm Room Desk Lamp
13. Roommate Flag
Create a flag with your roommate and hang it on the wall as a symbol of your friendship. Show all guests that this is your man's den. You can get your favorite team flags/t-shirts on as well to show you have similar interests.
14. Have a Hat Collection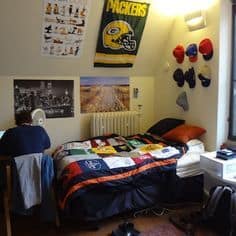 Do you collect hats from the places you have been to or different sports teams? Why not hang them on the wall as decoration? Arrange them in different shapes and colors to make them even more spectacular.
15. Put a Neon Sign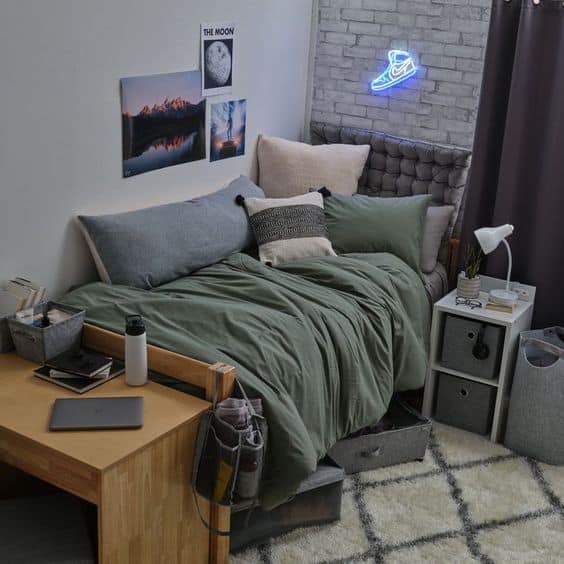 I adore glow-in-the-dark wall pieces! I used to have one in my dorm room that said "Believe in yourself". Glowing figures can be used in many ways, but they will be always eye-catching.
16. Have a Comfy Chair in Your Dorm Room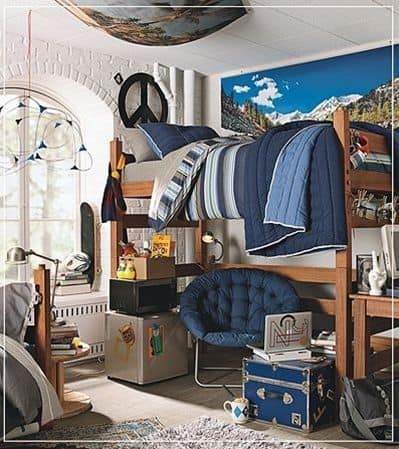 In every room of the dormitory, there is at least one chair per person. Usually, they are cheap, hard, and not comfortable at all. You need to get an ergonomic one that is suitable for long hours of studying. Here you will a list of different chair models for your dorm room.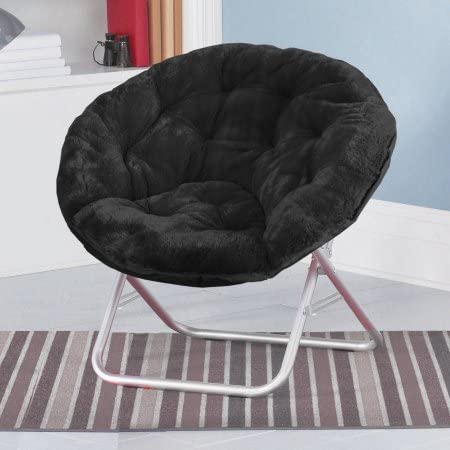 17. Wall Decor Ideas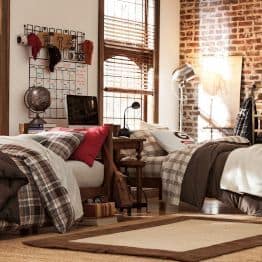 Putting notes on the wall as reminders or as decoration is a thing that many college students do. A lot is going on in college, so it's always good to write down your tasks to not forget something.
Copy This Wall Grid Idea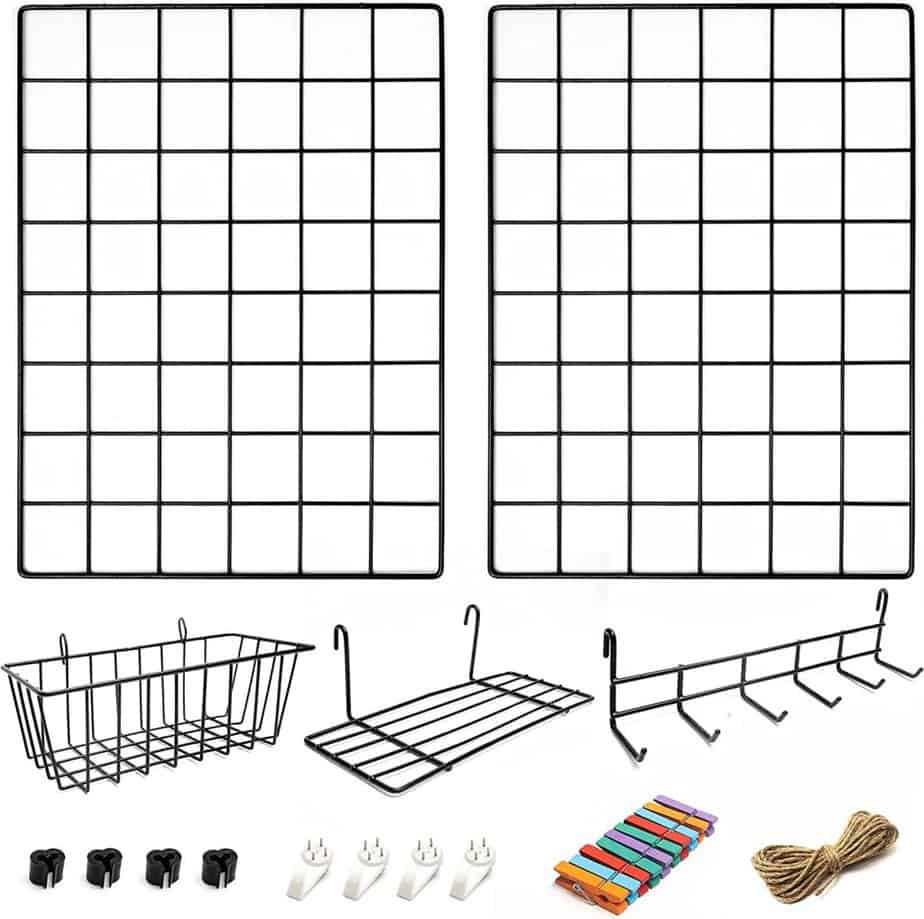 18. Bean Bag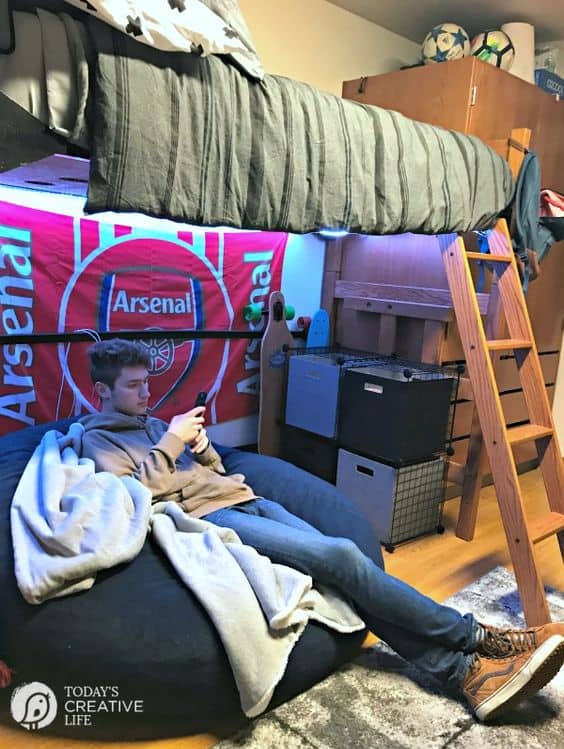 The most popular furniture among students. You can rest or study for an exam on this type of chair. If you have enough space in your room you should definitely have one.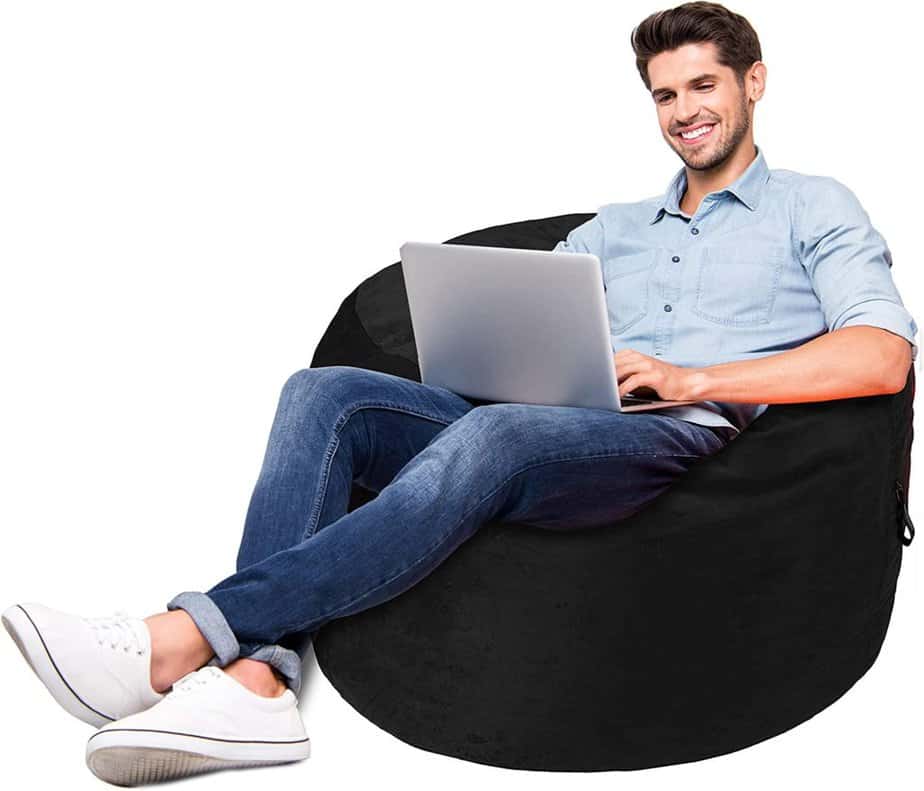 19. Display Your Hobbies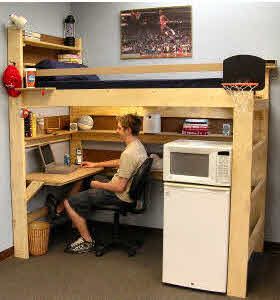 You can put a basketball hoop in your room so you can have fun during study breaks. On the other hand, it looks also very good and can complement the decor in the room.
Copy This Dorm Room Idea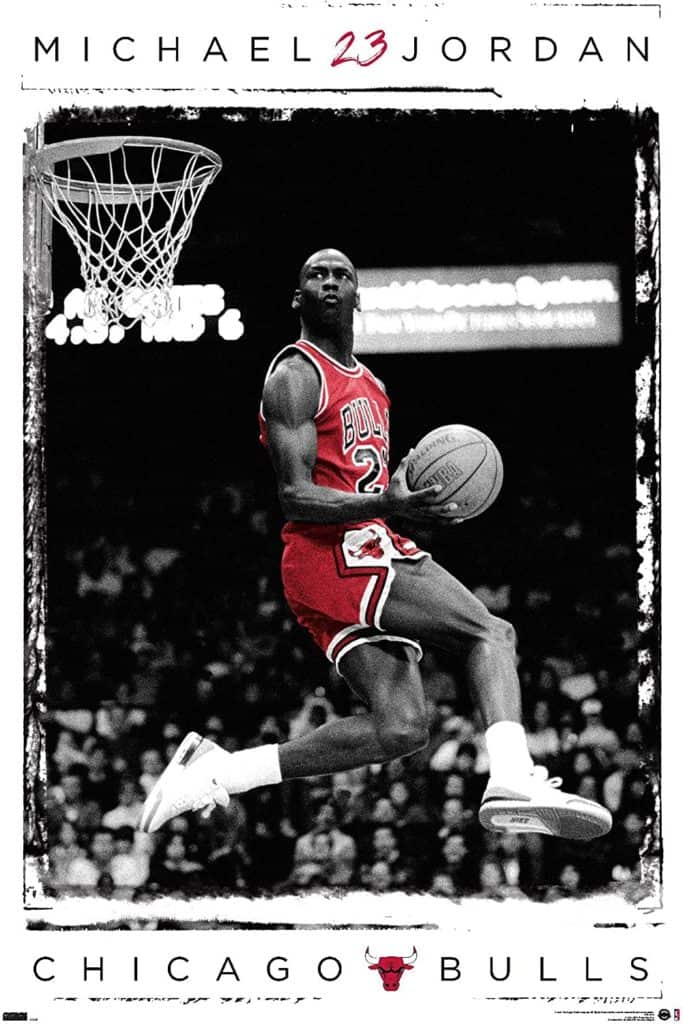 20. Couch and Table For Your Dorm Room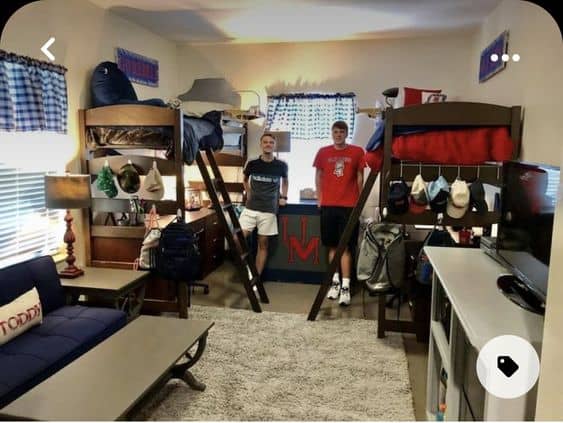 If your beds are too elevated, get ladders that will assist you. Moreover, they will bring a certain charm to your room.
Put a table and a couch if the size of the room allows you to. It will be very useful in case you have guests coming or when you need a place to eat.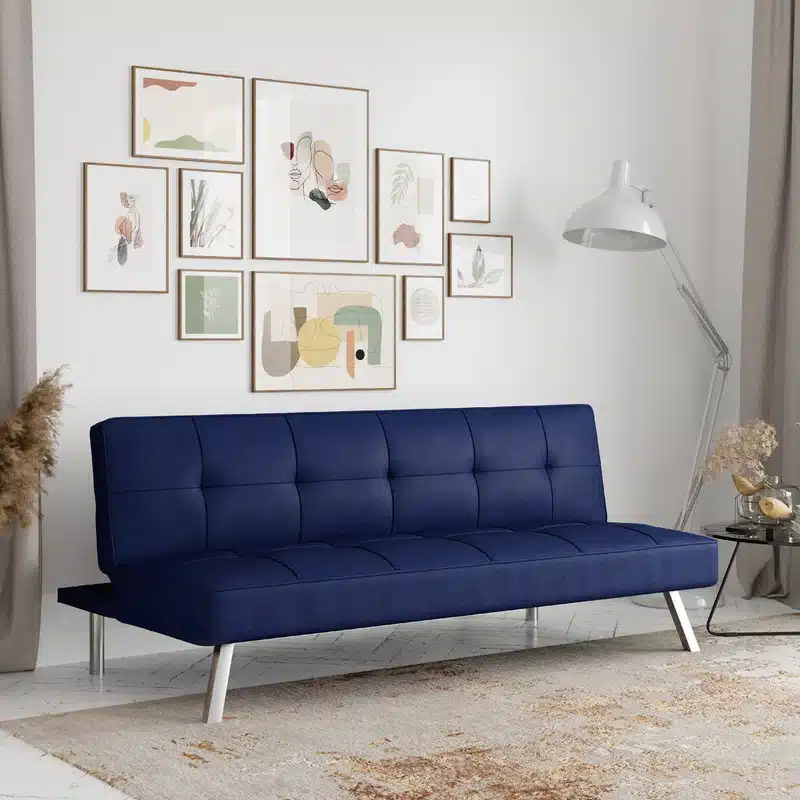 21. Ottoman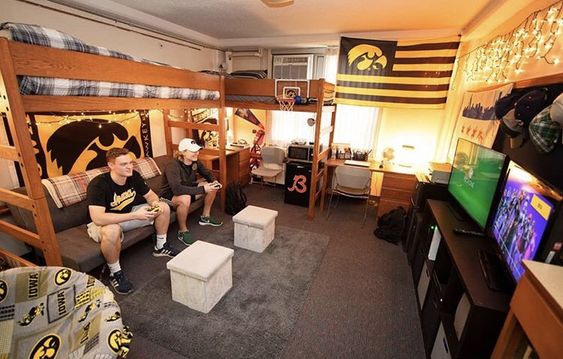 Stools that you can store things in it – 2 in 1. You can use them as a sitting place and as a storage box to organize things in the dorm room.
22. More Under Bed Storage Ideas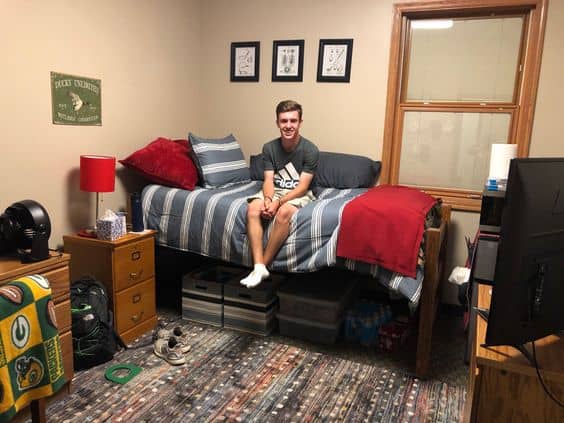 When you live in a dormitory, you have to be creative when it comes to keeping your things in order. Storage boxes help organize a college student's items in the best way. Check out more under bed storage ideas for dorm rooms.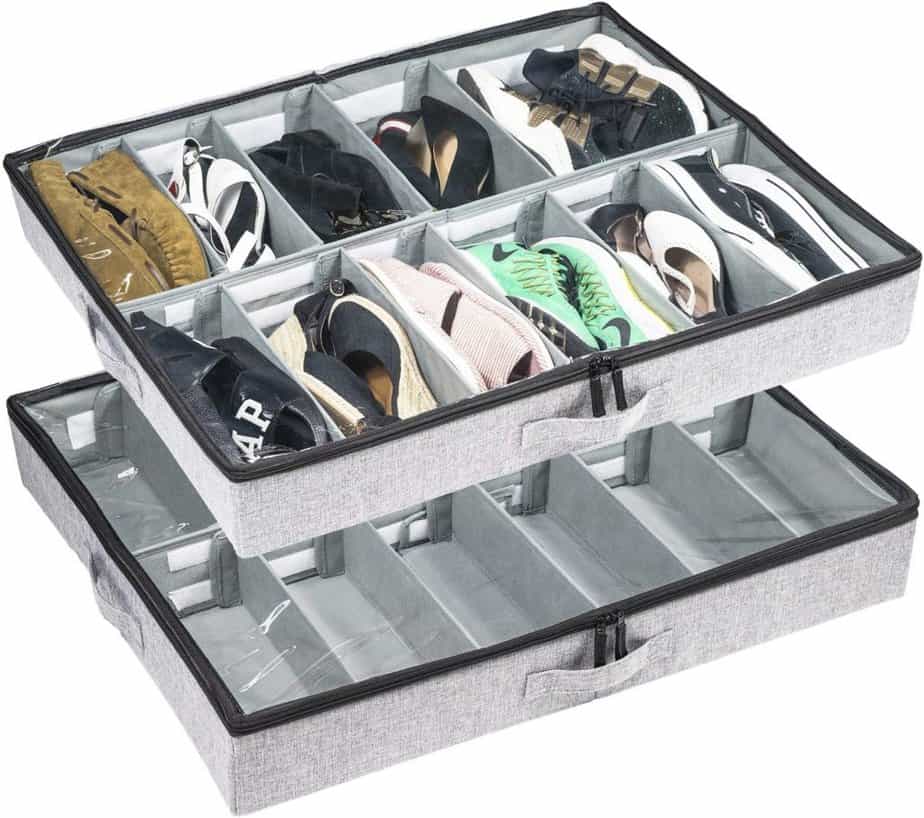 23. Shelves To Save Space
We all have things we want to put on display on a beautiful shelf. Things like pictures of the family, the dog, the boyfriend/girlfriend, or just some inspiring books. They are a great way to organize your things and save space.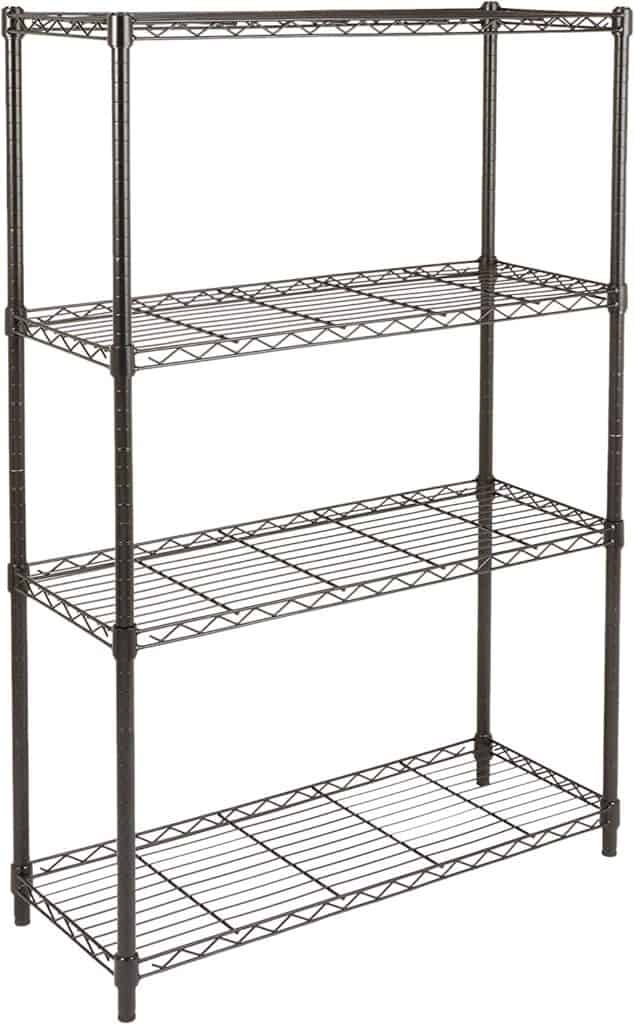 24. Roommates Name Initials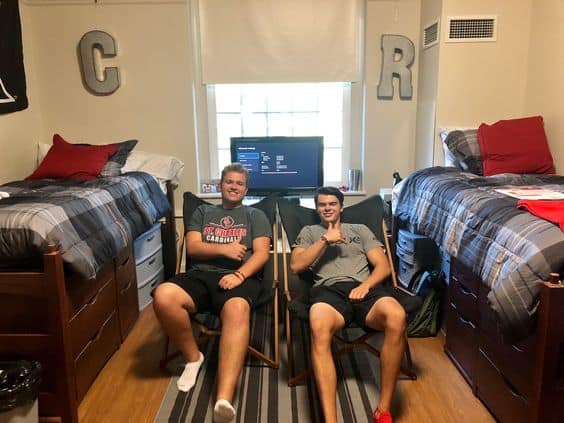 It's a very cool idea to put your initials on the wall. This way you can define your part of the room and add a very stylish accent to the decor.
Copy This Dorm Room Idea
25.Rugs Make The Room Cozier
Rugs are the way to make your dorm room cozy and welcoming. Putting a rug on the floor will change the look of the entire room for the better.
26. Wall Poster & Duvet Set
You can find a set of sheets and a wall poster that are in the same motifs. Use them to create a theme in your dorm room.
Example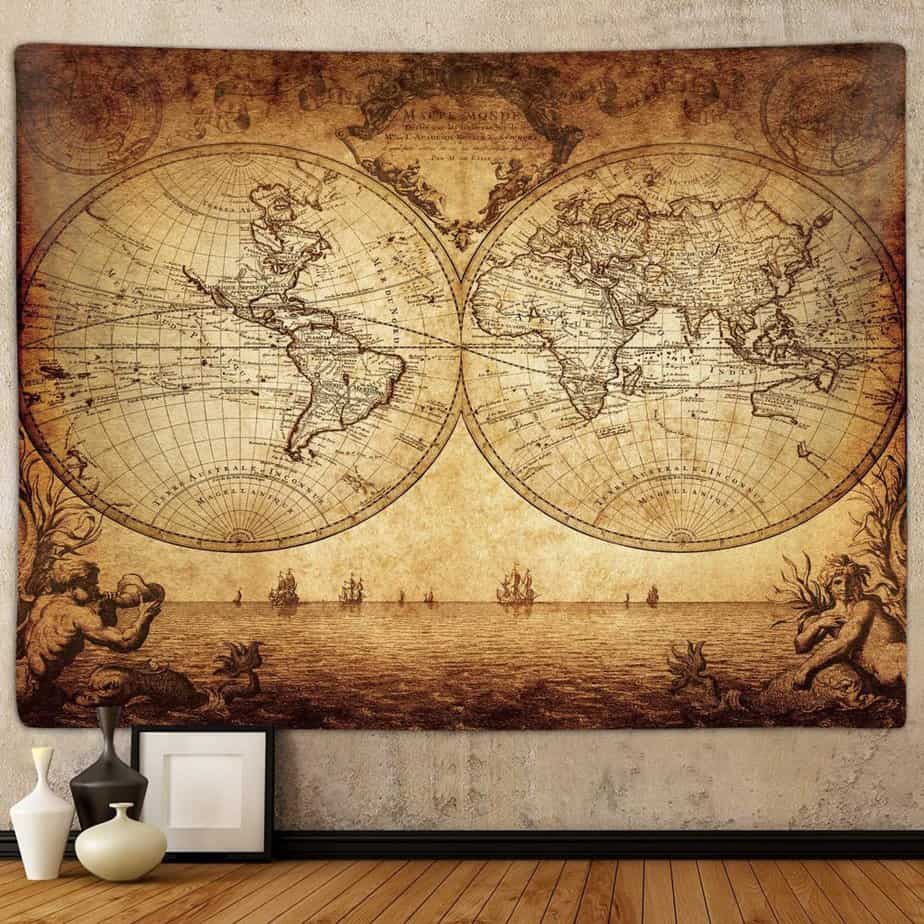 27. Make Your Bed Look Better With a Duvet Cover
To make your bed look neat and clean, you need to get a duvet cover. Choose the right color by considering the overall design of your space.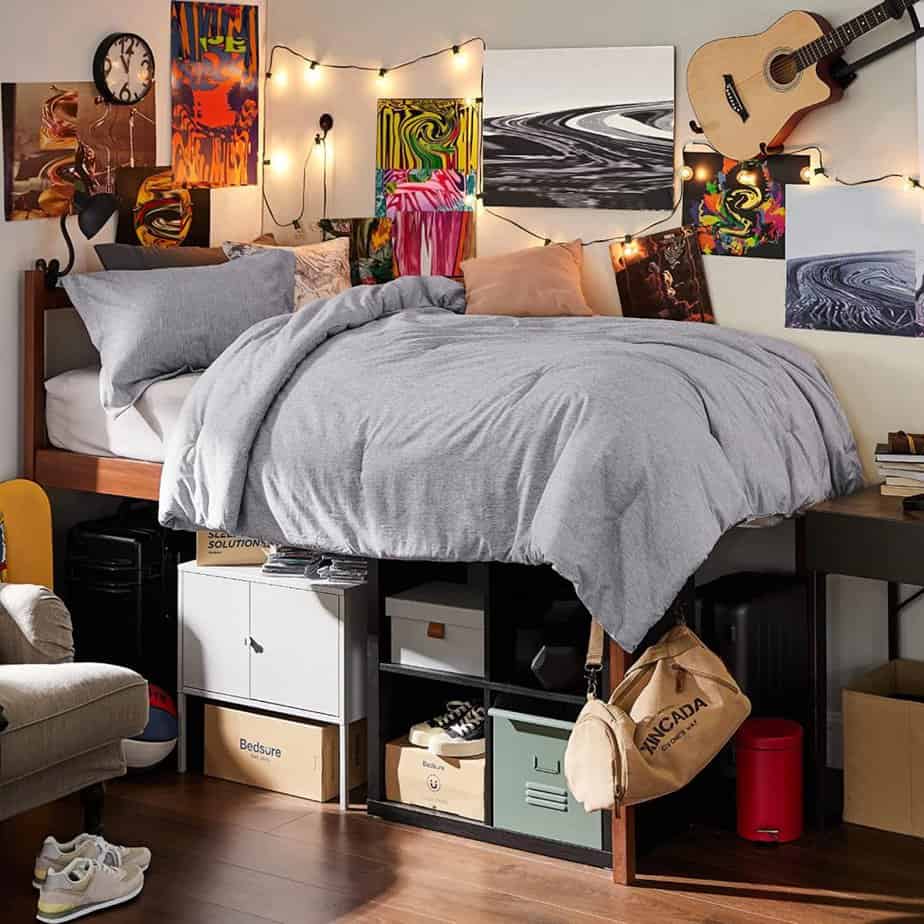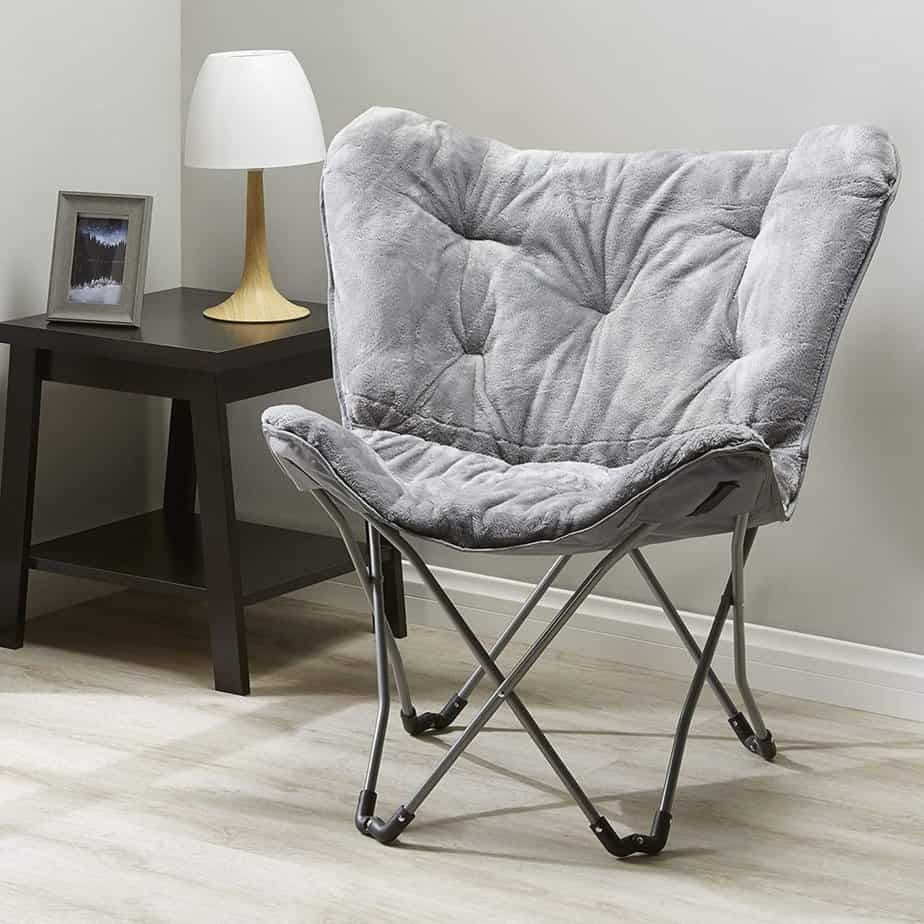 28. Above Desk Shelves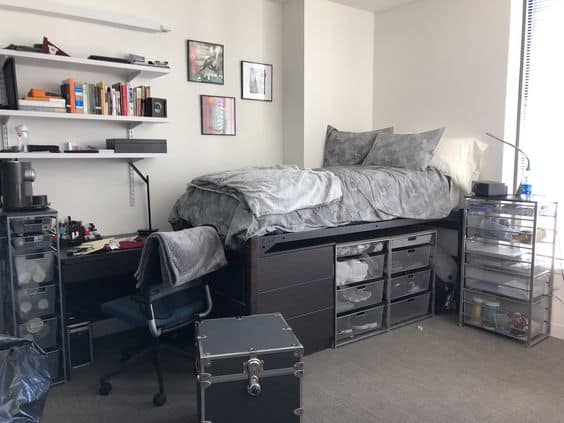 You can put shelves on which to arrange your favorite books, photos, medals from competitions, and college materials. It is important to check if it is allowed to put extra things on the walls.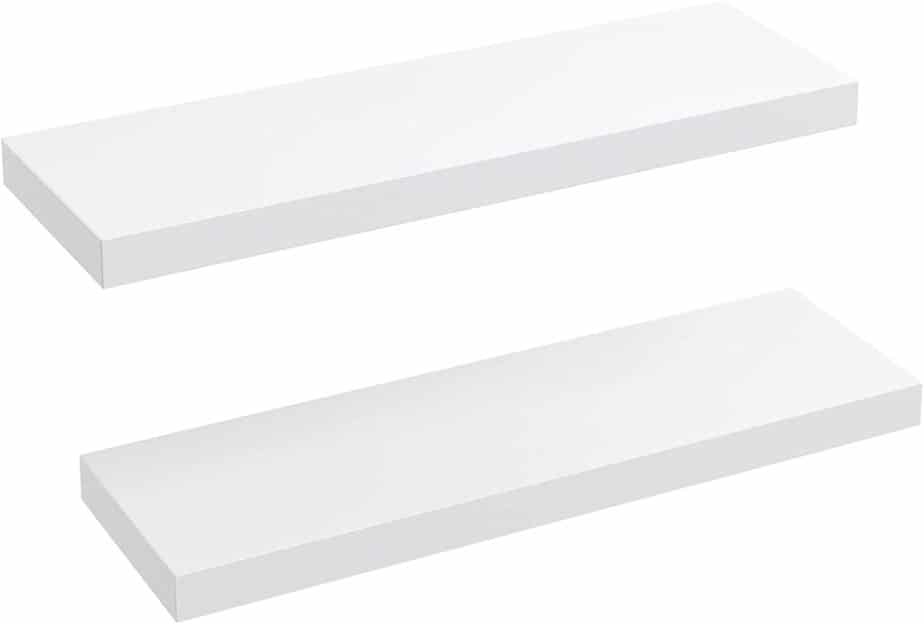 29. Whiteboard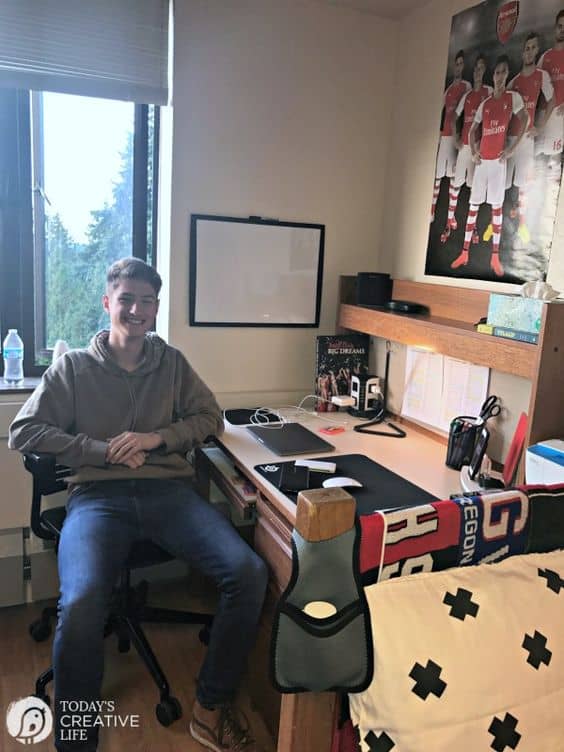 Whiteboards can be very useful for every student. It could help a lot to write reminders or solve math problems on it. You can also put sticky notes on it or write down the tasks for the day.
Recreate This Guys Dorm Room Idea
30. Cushions
If you have a sofa in your dorm room don't forget to decorate it with some seat cushions. They will make it even comfier, perfect for a relaxing Friday movie night.
Copy This Dorm Room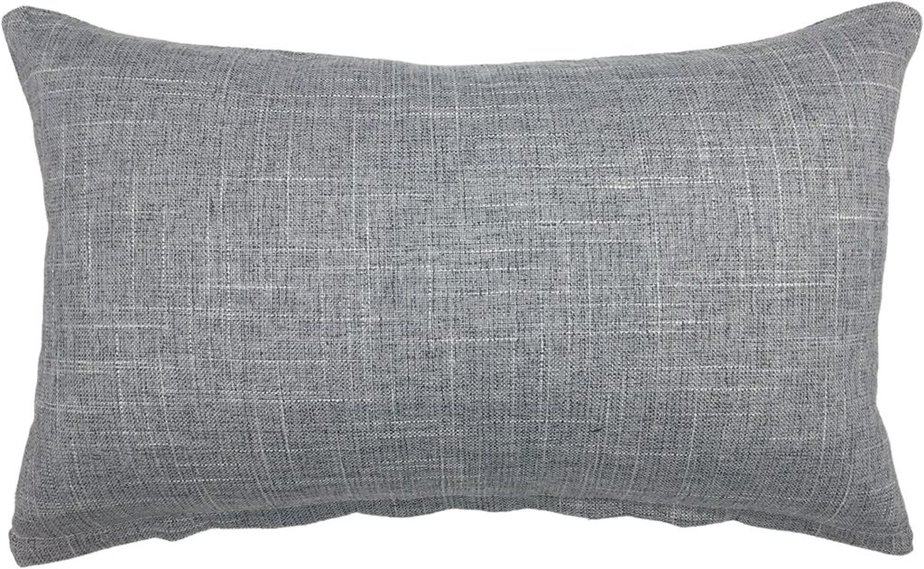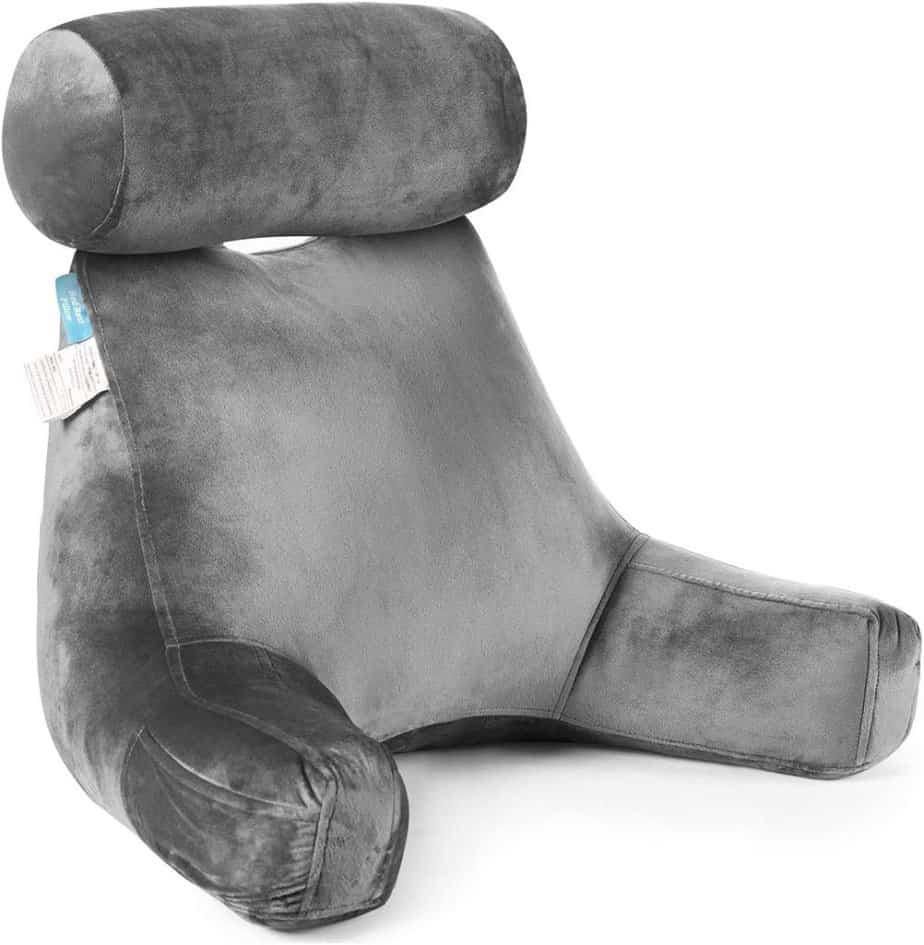 Guys Dorm Room Essentials You Will Actually Use
31. Space Saving Hangers
Everyone needs hangers, especially when you need good organization because you lack space. Thanks to this model of hangers you can use the space in your wardrobe to its full capacity.
As we all know, dorm room closets are usually not so spacious. Therefore, we have to be creative in arranging our things optimally.
32. Hanging Closet Organizer and Storage Shelves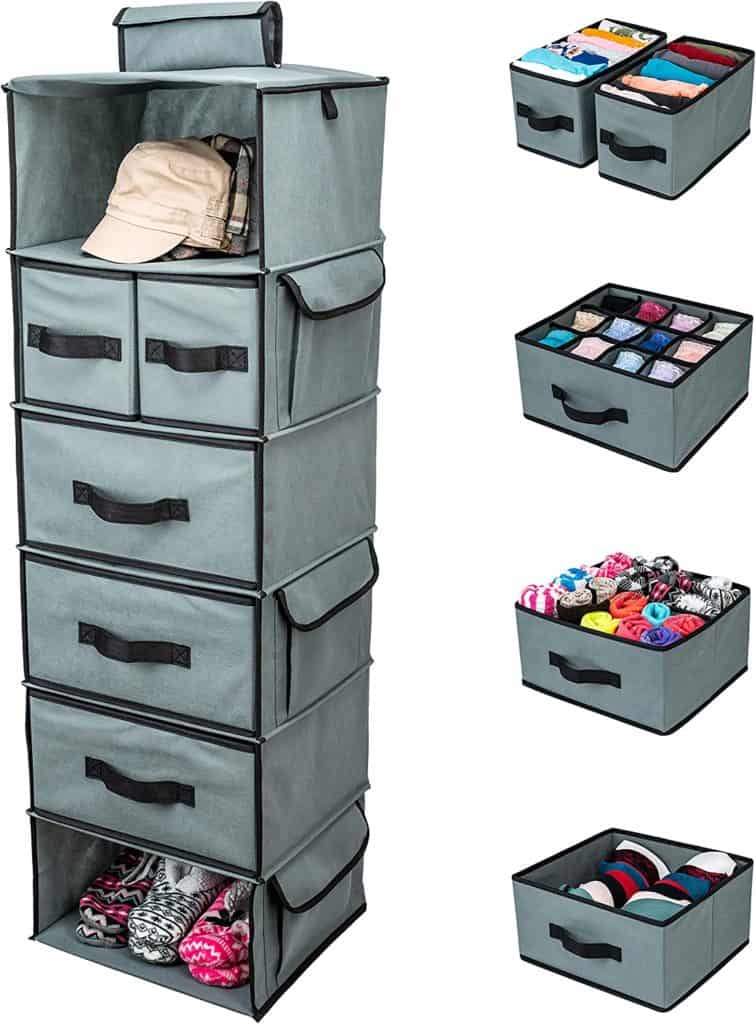 Unlike heavy and massive cupboards, with this organizer, you can store your belongings very efficiently. Clothes organizers are appropriate for dormitories because they don't take up much space, and they have a big capacity.
33. Bedside Shelf
This product is a good solution if your bed is too high for any bed table. Use it to place your phone, book, or glass of water on it while resting.
34. Best Seller – Hanging Shoe Shelves
In this organizer, you can put whatever items you want. It is suitable for shoes, outerwear, bottles and whatever else you decide. Very budget-friendly and easily portable, this organizer gives you the freedom to change its location constantly. It has a convenient design and doesn't take up much space.
35. Desk Lamp With Wireless Charging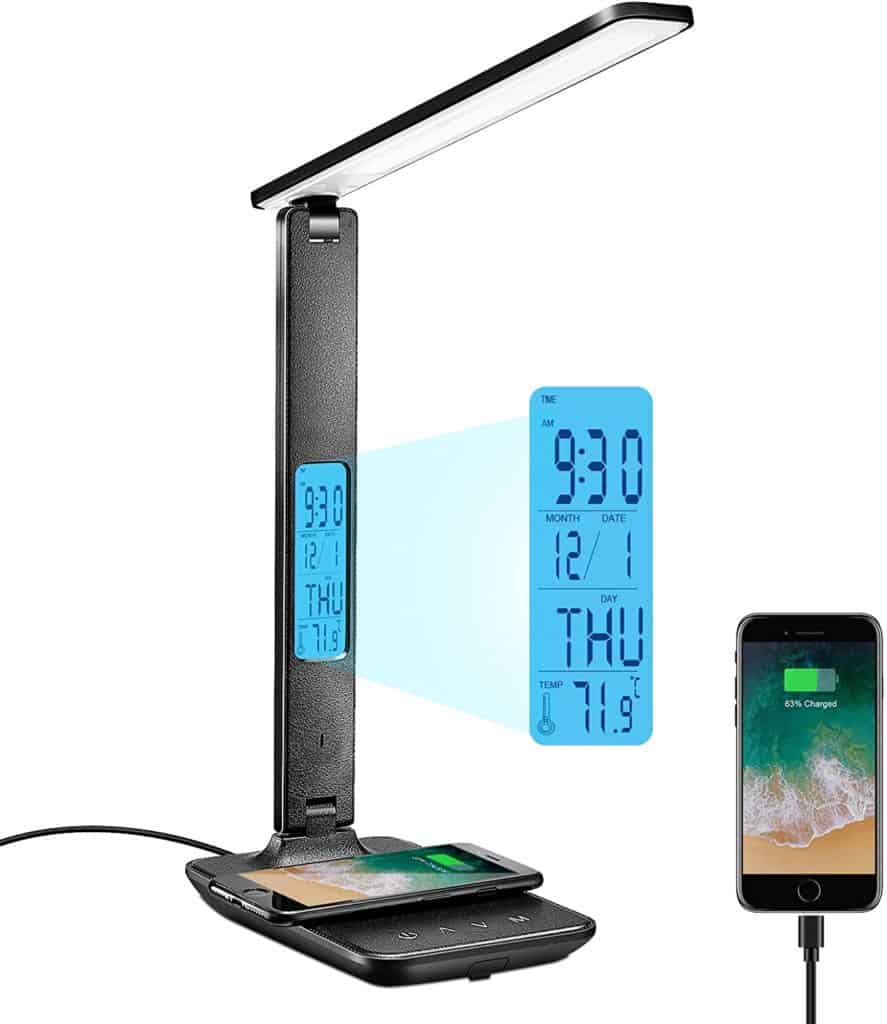 This modern desk lamp not only helps you while studying in the middle of the night but also shows you the time, date, day of the week, and temperature. You can also charge your phone with it, a truly multi-functional product.
36. Quiet Air Purifier
Dormitories most of the time smell funny. Thanks to an air purifier, you will not suffer from stagnant air in your dorm room.
37. Keurig Coffee Maker
Believe me, a coffee machine is a must for every student. The investment will be all worth it in the end. There will be countless sleepless nights because of studying and you need something to keep you going. I personally experienced great pleasure when drinking coffee and it saved me many times in college.
38. Power Strip with USB
This is a useful product because in most dorm rooms there aren't enough sockets. You can make your life a lot easier by getting more outlets for your electrical appliances.
Related posts:
25 Dorm Room Chairs Without Wheels For College Students
18 Under Bed Storage & Organization Ideas For Your Dorm Room
13 Best Perfumes College Guys Should Use
This post showed you 30+ best guys dorm room ideas to copy