Wondering how to dress up for Dress As Your Type Day at school or for a party? In this article, I will present you with 19 awesome Dress As Your Type costume ideas.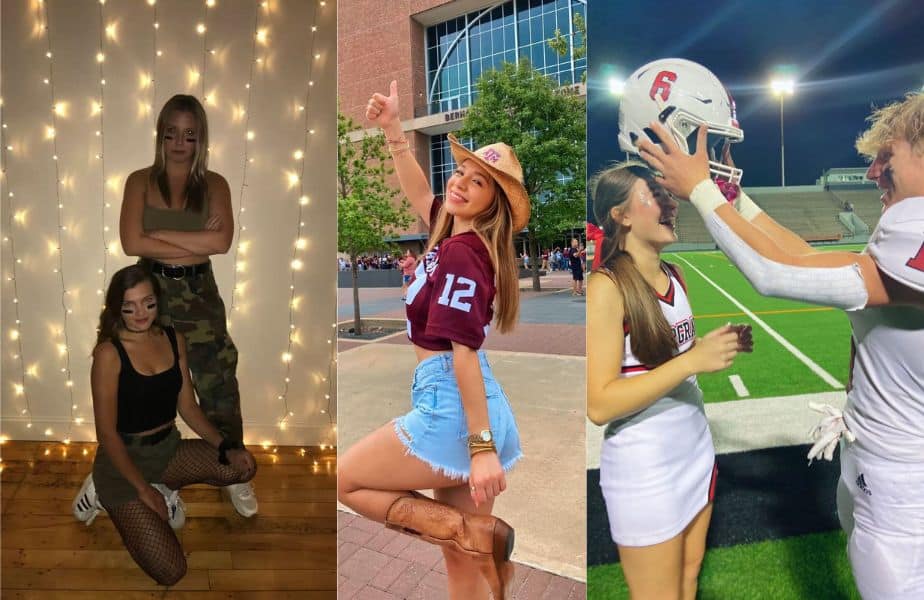 What Is Dress As Your Type Party, Dress As Your Type Day?
The idea of a Dress As Your Type party is that all guests should be dressed up and copy the style of those they are attracted to and would like to date.
To put it simply, if you are a girl who is into skateboarders and you like their style of dressing, then you should wear the kind of clothes that skaters normally have on.
On the other hand, if you're a guy and you're into girls who go to the fitness studio regularly, then you can put on some women's gym leggings and a sports bra lol.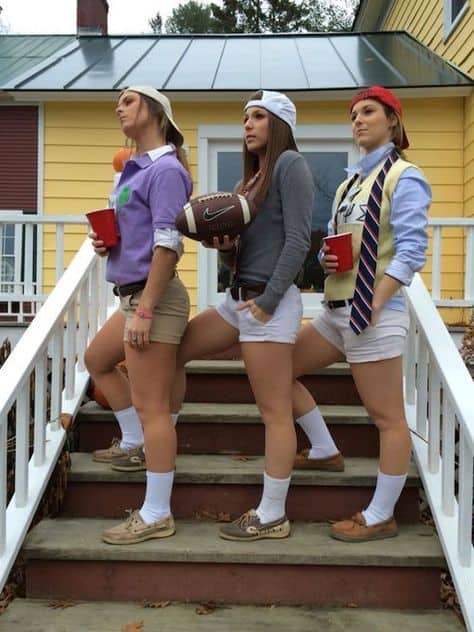 Recently, this fun party trend has taken over social networks like TikTok and Pinterest. It generated so much buzz that some schools in the US now even have a Dress As Your Type Day that is celebrated during their spirit week.
What's more, students are not bound to dress only as the "type" they find attractive. The whole idea can also be used to ironize and make fun of the different types of social groups in high school. Overall, the goal of this event as always is just for everyone to have some fun and a good time.
Related Posts About Spirit Week Events and Trends
Dress As Your Type Ideas for Girls
1. Skater Guy
If skaters are your type then you need some baggy clothes, a snapback, and a pair of flat-soled Vans shoes for the Dress As Your Type Day.
2. Businessman
If you're into business owners and entrepreneurs, then you'll need a shirt, slacks, tie, and formal shoes to pull off the look.
3. Cowboy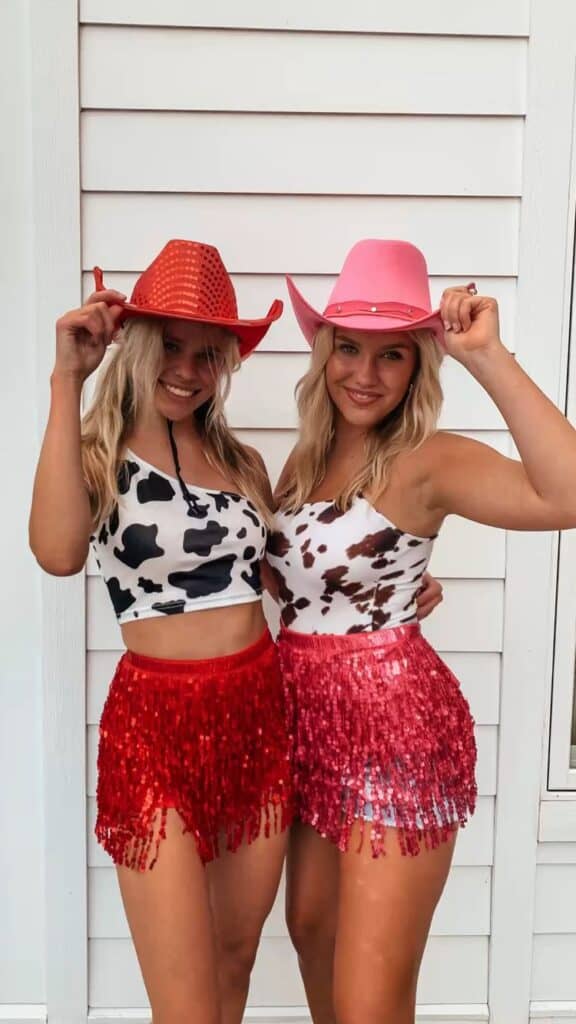 There's certainly some charm and style in the country boys, especially the cowboys. The only important item to have is the distinctive cowboy hat. The other clothes you can use to enhance the image are jeans, a shirt, and leather boots.
4. Frat Boy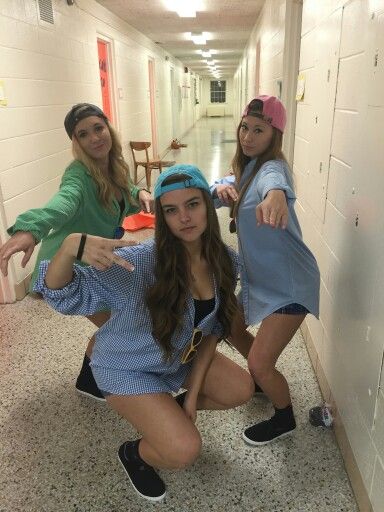 Dressing like a frat boy won't be hard at all. All you need is a pair of colored shorts, a polo shirt or a button-down top. The more colorful your clothes the better, this is quite typical for frat boys.
You can also add a pair of sunglasses to complete your outfit for Dress As Your Type Day.
5. Adam Sandler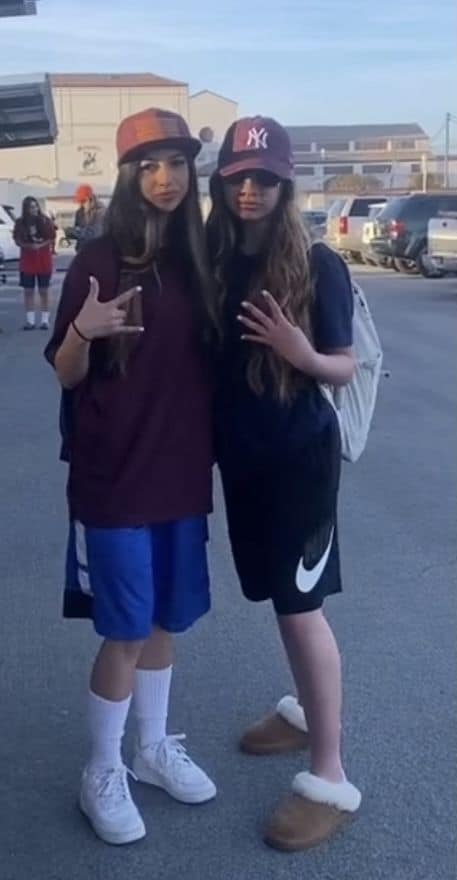 Everyone knows how strange and sometimes even absurd Adam Sandler's outfits are. If you're a fan of his, this is a perfect opportunity to try to copy his style and I think you'll have a lot of fun and draw a lot of attention to yourself.
Some clothes that will be suitable for this look are oversized golf polos, Hawaiian shirts, and of course basketball shoes and shorts.
6. Rock Star Guy
This is a classic! The basis of this costume is the black color and leather clothes. Get a leather jacket, do your hair in a shaggy style, and wear a lot of jewelry. And so your rock star appearance will be completed.
7. Nerd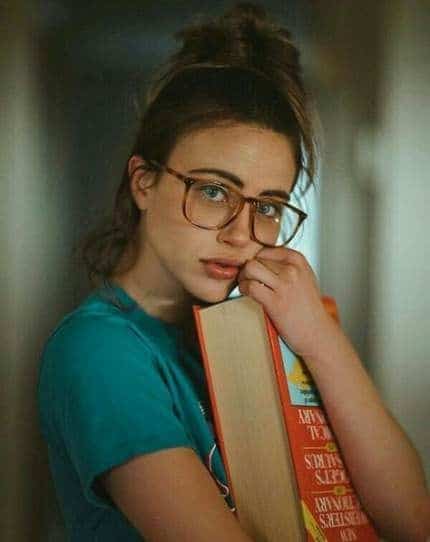 To pull off the nerd look you need a collared shirt that should be buttoned up, and preferably tucked into a pair of pants. However, the most important element here is big glasses.
What's more, you can further complete your nerd appearance with a few more accessories. Such as carrying a stack of books, and pens in your shirt's breast pocket, and so on.
8. Fitness Fanatic
Want to look like a gym rat for Dress As Your Type Day? Then you just need a set of workout clothes.
You can also carry a gym towel and a huge water jug as you walk down the school corridors. Trust me, everyone will know who you're imitating lol.
9. Lifeguard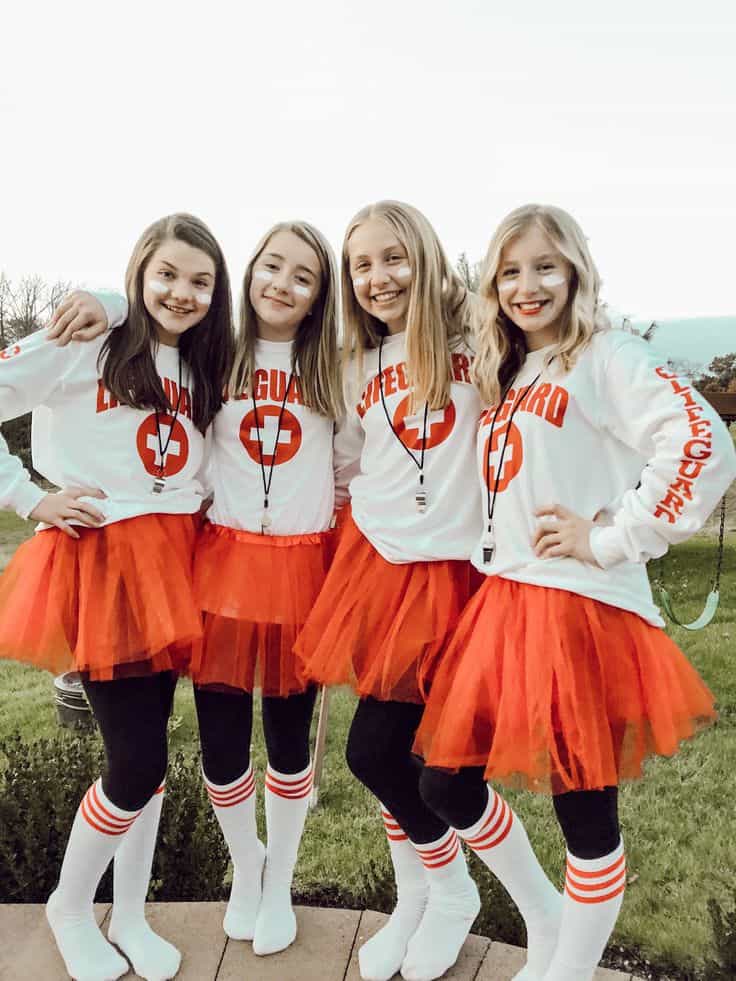 I think every girl has felt at least once attracted to a lifeguard on the beach. Therefore, if you want to copy their style of dress you will need a pair of red shorts, and a white t-shirt with a cross printed on it.
Additionally, carry a safety whistle as well as a first aid kit to complete the look.
10. Football Player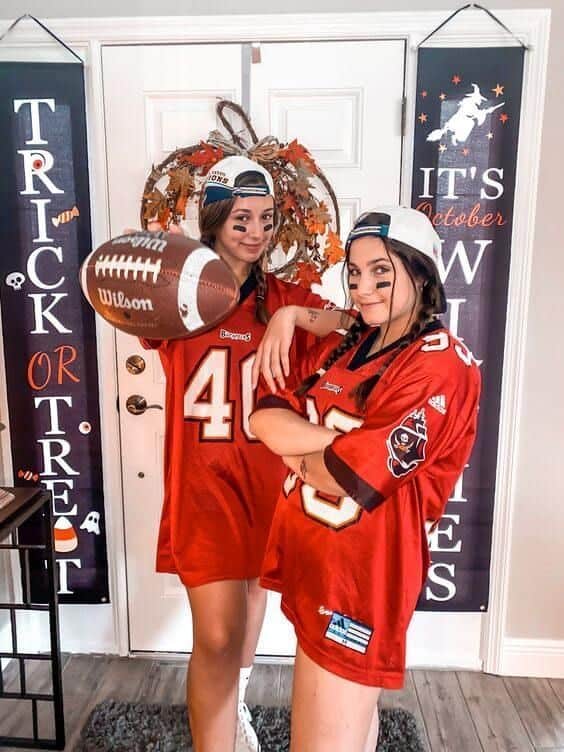 To copy a football player's appearance you will need an oversized jersey of your favorite team or school team, a football, and optionally apply eye black as well.
11. Gangsta Boy
To look like a gangster, you'll need a pair of baggy jeans in blue or black, an oversized t-shirt, an oversized sweatshirt, and a beanie.
As an additional accessory you can try wearing multiple chains of different lengths and colors as well.
Dress As Your Type on TikTok
Before we move on to Dress As Your Type ideas for guys, let's first take a look at a few videos from TikTok, where this trend became so popular that some US schools turned it into a spirit week event.
Dress As Your Type Ideas for Guys
12. Boss Lady
Guys, to imitate business ladies you'll need a woman's suit, a nice and stylish handbag, and high heels, which I don't know how you'll put on lol.
13. Childish Girl
When I hear 'childish', I picture in my head a girl with ponytails, a cute cartoon t-shirt, and a skirt. It would be fun to see a boy dressed like that lol.
14. Nerdy Girl
If you are trying to look like a nerdy girl you will need a large button shirt, pants with suspenders or a long skirt, and of course glasses.
15. Barbie Girl
Every high school has girls of this type who dress like barbies. To copy their style successfully you will need to wear pink clothes, have a small handbag, sunglasses, and lots of makeup.
16. Gym Girl
Guys, to pull this look off you'll need to wear women's sports leggings and a sports bra. Furthermore, you can add an athletic headband and carry a yoga mat.
17. Cheerleader
This is a great Dress As Your Type idea for boys. You need a cheerleader uniform and pom poms. You could also learn some dance moves to make it more fun.
18. Goth Girl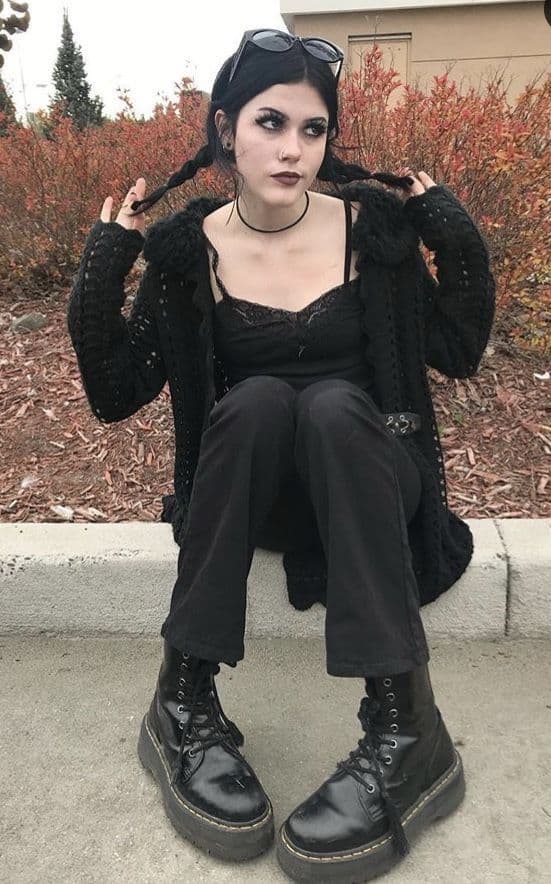 Here the black color should dominate. Wear a black skirt of any length, a corset, and fishnet tights. Also, put on some silver jewelry with various occult symbols.
19. The "Tom Boy" Girl
You can wear normal men's clothes here because tomboys rarely wear any dresses or skirts anyway. They don't wear makeup as well and are more like boys in appearance and character.
Boys, this might be the easiest Dress As Your Type idea to implement.
This post showed you 19 Awesome Dress As Your Type ideas