Is this the first Christmas to celebrate in your new home? This post is all about your first Christmas decor for your new apartment.
This post contains affiliate links, which means I'll receive a commission if you purchase through them. You will have no extra cost!
First Christmas in Your New Apartment
So, you moved into a new apartment? Congratulations! Christmas is approaching and you are eager to decorate appropriately for the first time your new home? Continue reading then, because this post is just for you!
2022 is also the first year in which I am going to decorate my new apartment for Xmas. Therefore, I have prepared a list for myself that I wanted to share with you.
In the following lines, you will find 17 items to have for your first Christmas decor in your new home.
17 Christmas Decor Ideas for Your New Apartment
1. Tray with Christmas Decorations
This tray is a great decoration for the living room or kitchen table. In it, you can put candles, various twigs, figurines, and all kinds of other small Xmas elements.
Match the colors of the decorations in the tray with the other colors in the room to create a harmonious design.
It is important to consider the size of the tray itself and the place where you will place it. For example, on the coffee table or TV cabinet.
2. Christmas Plates
One of the things that can bring a very nice mood for the upcoming holiday is Christmas plates. You can find many models with all kinds of symbolic patterns. On Christmas Eve set the family table with these plates and complement them with Christmas napkins, cups, and extra bowls. I guarantee you it will look amazing.
Besides Christmas plates, you can also get lovely Christmas mugs for coffee or hot chocolate because you know that Christmas is not the same without a cup of hot chocolate combined with cookies.
3. Christmas Towels
To make a wonderful Christmas decoration, you need to pay attention even to the smallest details such as the towels. Thanks to them you can bring a very pleasant Christmas mood even in the bathroom.
In my family, we usually decorate the home first with Christmas towels because I think they bring a lot of cheer right from the start.
4. Christmas Pillows
Comfy cushions with Christmas motifs are also a great design solution for the holiday. With them, you can decorate both the sofa and the bed. You can find a wide variety of pillows to perfectly complement the Christmas decor.
5. Wooden Stump With Decorations
A wood stump can be a great natural decoration for your Christmas decor. You can decorate it with a Christmas candle, twigs, figurines, pinecones, and whatever else you find suitable. The main goal is that when you look at it screams in joy "Christmas is here!".
6. Socks For The Fireplace
Christmas stockings are a must as part of the Xmas decor. Kids love them and can't wait to see what treat Santa left in them. A cool suggestion is to write the names of everyone in the family on each Christmas stocking. Fill them with cotton or anything you decide to make them look good and full until you find them filled with cookies on Christmas Day.
7. Christmas Tree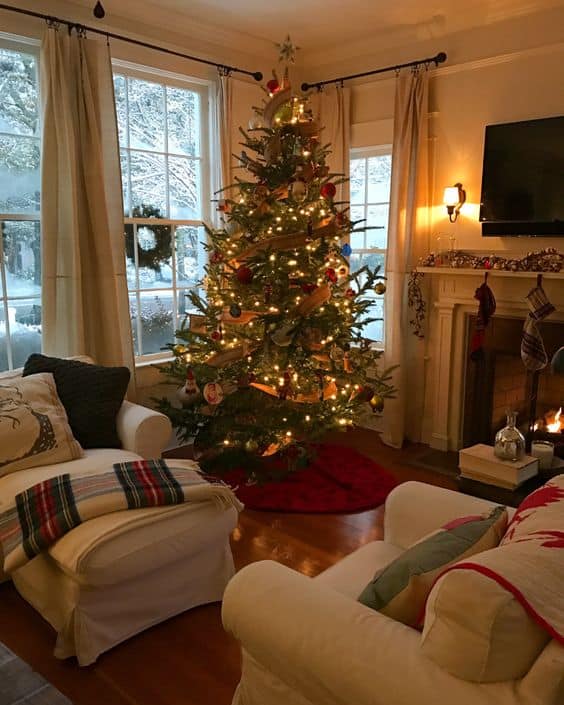 There is simply no way to talk about Xmas decor and not mention the most important element of them all – the Christmas tree. Decorate it with different eye-catching ornaments, garlands, figurines, lights, etc. Don't forget the star on top of the tree.
8. Christmas Banners
You can place Christmas-themed banners in both the kitchen and living room. Christmas signs can bring a lot of cheer into your new home. It is important to choose the right size of the banner because they require more free space.
9. DIY Christmas Pendants
You can make your own Christmas pendants by cutting up an orange and drying it. Another suggestion is by using pinecones. Take some strings and tie them together for a very effective and charming Christmas decoration. You can also add other Christmas elements to make it more colorful and eye-grabbing.
10. Christmas Figurines
Are there any other people like me obsessed with Christmas figurines? Every year, I just can't help myself from buying at least a couple of new ones. They look amazing and create a very nice Christmas atmosphere. There is such a wide variety of models that you are sure to find the perfect one for you.
11. Christmas Door Mats
To experience the joy of your Christmas decor before you've even entered your home, place a beautiful Christmas mat in front of your entrance door. It will be a lovely reminder to smile and enter your new home with positive energy. There are all kinds of Christmas doormats out there with lots of different designs.
Related post: 15 Fall Door Mats You'd Love to Have This Year
12. Christmas Lighting
I have a motto related to decorative lights: "The more lights, the better!". Put them everywhere you want to bring Christmas cheer to your new apartment. It works flawlessly! You can choose between single-color or multi-color lights. Either way, both will create an amazing Christmas atmosphere.
Related post: Best 15 Dorm Room Lighting Ideas to Make Your Place Comfy
13. Christmas Candles
Besides Christmas lights, there is also another alternative that brings light during the holiday – Christmas candles. In some cases I will argue, they are even better. Candles create a very cozy and relaxed atmosphere in every home. After all, artificial light can't beat the beauty of the flame. If they are scented as well, then it will be even better.
14. Christmas Paintings
Paintings with Christmas motifs are also great as decor for your new home. It is important to choose the right place for the painting so that it is easily visible and accessible to all who want to enjoy it.
15. Christmas Wreath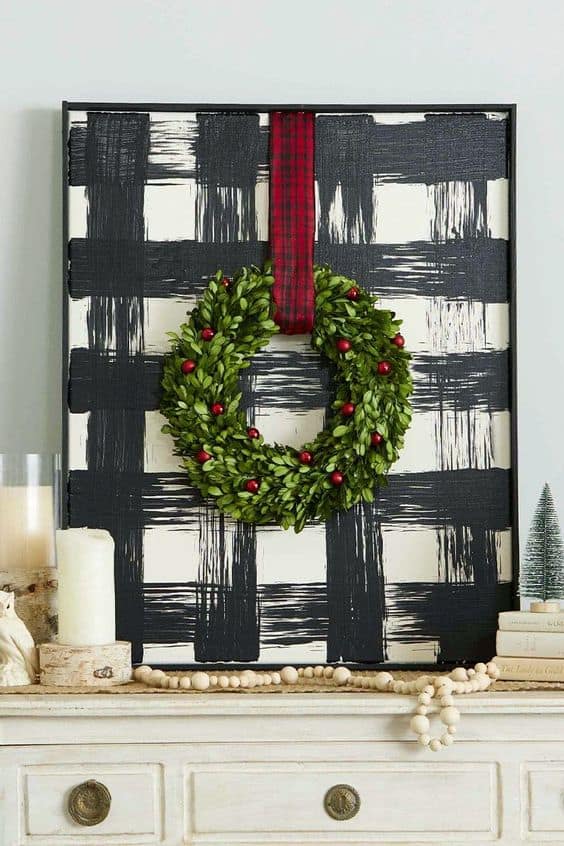 The Xmas wreath is suitable for both the front and the interior doors. There are many different variations of it and you can choose the one that is most suitable for your home. I've seen wreaths made from all sorts of materials, so you can make one yourself too if you have the time and desire.
16. Socks For Cutlery
You can get beautiful Christmas stockings for cutlery and set the family table in a very compelling way. Apart from the stockings, you can also use different cutlery napkins with Christmas motifs.
17. Christmas Photo Frames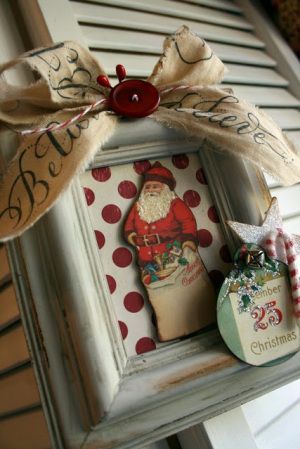 An often overlooked decor element is Christmas photo frames. I think they are very beautiful and complement the overall Christmas decor quite well. You can buy a plain white photo frame and decorate it yourself by adding different ribbons, figurines, pinecones, and other elements connected with Xmas.
related posts you may like
23 Christmas Wrapping Paper Ideas For 2022
22 Genius Dorm Room Christmas Decor Ideas To Copy
28 Christmas Gifts For Roommate From Amazon under $25
This post is all about First Christmas Decor for Your New Apartment