Want to express gratitude to your professor but don't know how? Here are some appropriate gifts for your college professor to show him how much you appreciate his/her efforts.
This post contains affiliate links, which means I'll receive a commission if you purchase through them. You will have no extra cost!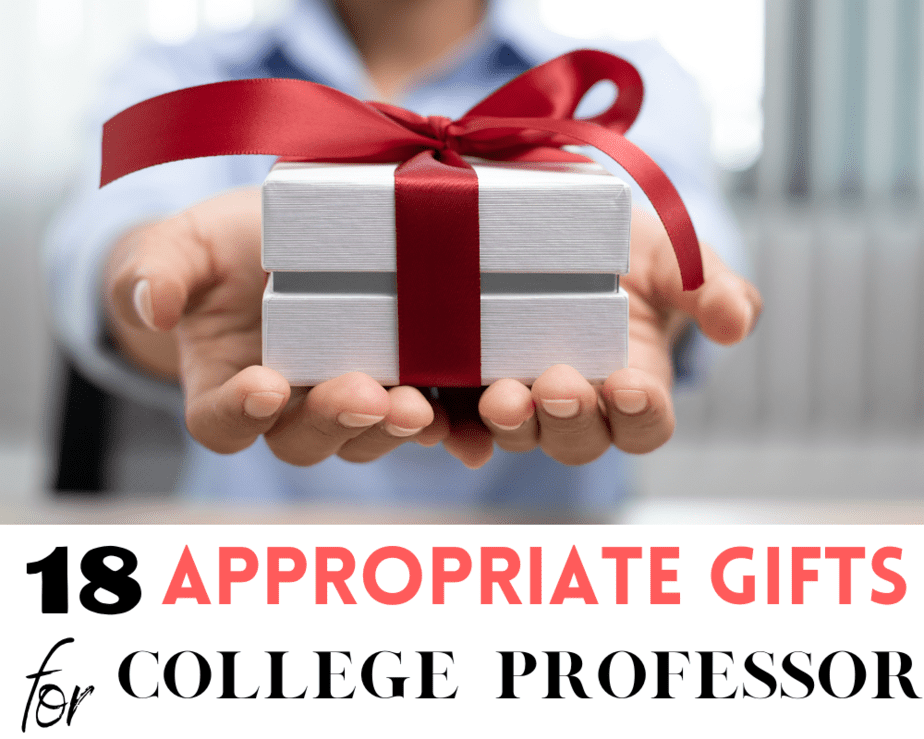 Is It Appropriate to Give a Gift to a Professor?
Yes, you can give a small gift to your professor as a symbol of gratitude. However, make sure it's not something too expensive (like over $25) if it's going to be an individual present from just you. This may make your professor feel uncomfortable and even refuse it because of certain college policies.
Furthermore, any gift should be in a context that cannot be even remotely interpreted as a bribe. Don't give a gift to your professor because you want some favor in return such as a letter of recommendation for example. Do it entirely out of feelings of appreciation.
To avoid any suspicion that your kind gesture is done for some personal gain, wait for the time when you have finished your lectures and exams with that professor and he/she is no longer teaching you.
Are Professors Allowed to Accept Gifts from Students?
In general, college professors should not accept gifts from their students because they risk being accused of a conflict of interest. Accepting а more expensive gift may reflect on your professor's objectivity in evaluating your work.
Moreover, it may also signal other students to give him/her gifts as well to get better treatment and grades, which is unacceptable in an academic environment and can lead to disciplinary action.
Overall, it mostly depends on the college's policies regarding the case of accepting gifts from students. If your present is low in monetary value (under $20-$25) and purely sentimental, then your professor should have no problem accepting it.
For instance, a box of chocolates together with a card are great ideas to show appreciation to your professor. But you should also spend a few minutes writing a nice inscription saying how much you valued their presence and guidance.
Do Professors Like Receiving Gifts?
Yes, professors are humans too, and everyone likes to receive gifts. As long as the present was given with pure feelings of gratitude and without asking for a favor back, then any professor would appreciate it.
Nonetheless, make sure that the gift is small and not particularly expensive. That way, you won't make your prof feel uncomfortable or take any risks by accepting your present. A thoughtful suggestion would be a gift card to the campus coffee spot for example.
How Much Should I Spend on a Professor Gift?
In most cases, gifts given to professors are in the $10-$25 price range and that is perfectly acceptable and sufficient. However, if you want to gift something more expensive, definitely don't buy anything more expensive than $50 if the present is just from you.
If you spend over that amount there's a good chance your professor will refuse your gift because of college policies and because it's simply inappropriate.
Is It OK to Give a Gift Card to a Professor?
Yes, as long as the amount preloaded on the gift card is not too excessive. Make sure the gift voucher is for something the professor will use and appreciate, otherwise it could be a pretty useless and inappropriate present.
For example, if you know that your prof likes to read in his/her free time, you can buy him/her a gift card from a local bookstore.
Is $100 Too Much for a Professor, Teacher Gift?
Yes, if the gift is not from the whole class, but personally only from you. This amount is too much and could get your professor or teacher in legal trouble if she or he accepts it.
Is It Rude to Not Give a Gift to Your Professor?
Even if you have a close relationship with the professor, it's perfectly fine if you don't give them a gift after the end of the semester or after your graduation.
Professors don't teach you to get gifts at the end, but to make you a good professional in a certain field. The greatest acknowledgment and gift you can give them is simply to occasionally email them how your career is going and remind them how grateful you are for their efforts and guidance during your studies.
18 Appropriate Gifts for College Professor
1. Thank You Mentor Sign
A great gift idea! You can come up with a personalized message to show your gratitude and appreciation to your favorite professor.
2. Metal Bookmark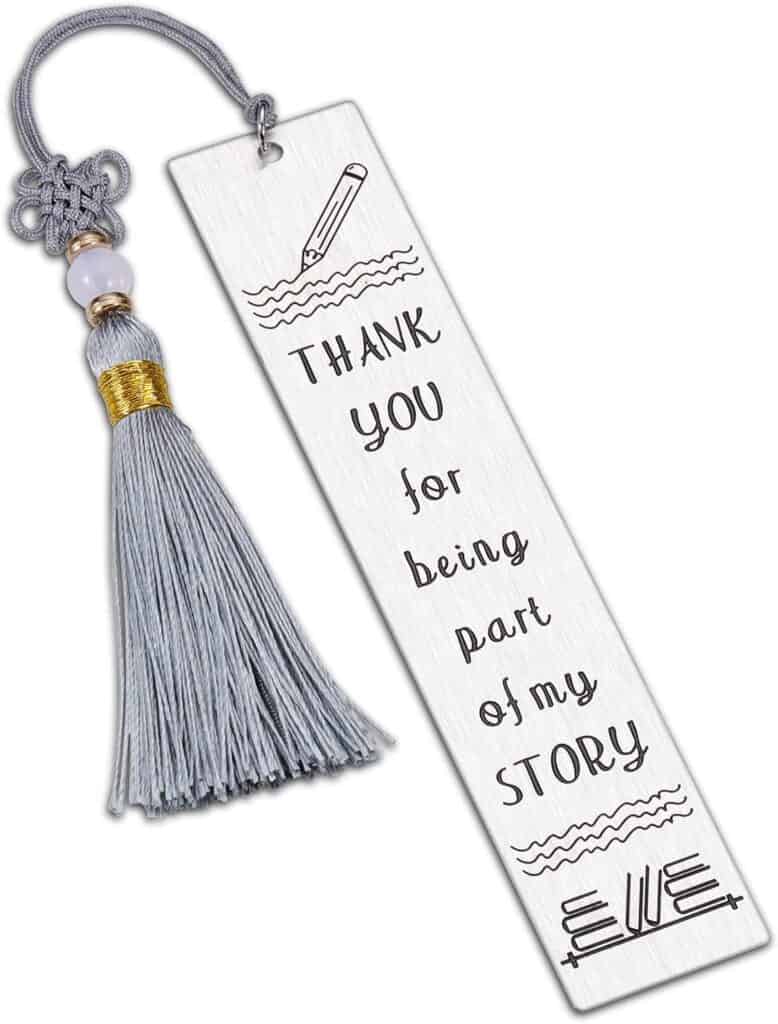 If your professor loves to read, this metal bookmark is a very cute suggestion for a small and sentimental present.
3. Funny Occupation Coffee Mug
Coffee is an integral part of almost every adult's life. Therefore, this personalized coffee mug will make your professor very happy.
4. Black Lacquer Rollerball Pen
This pen is certainly a little more expensive as a gift, but just as suitable for your professor. You might even ask him/her to sign your final thesis with it haha.
5. Scented Candle Gift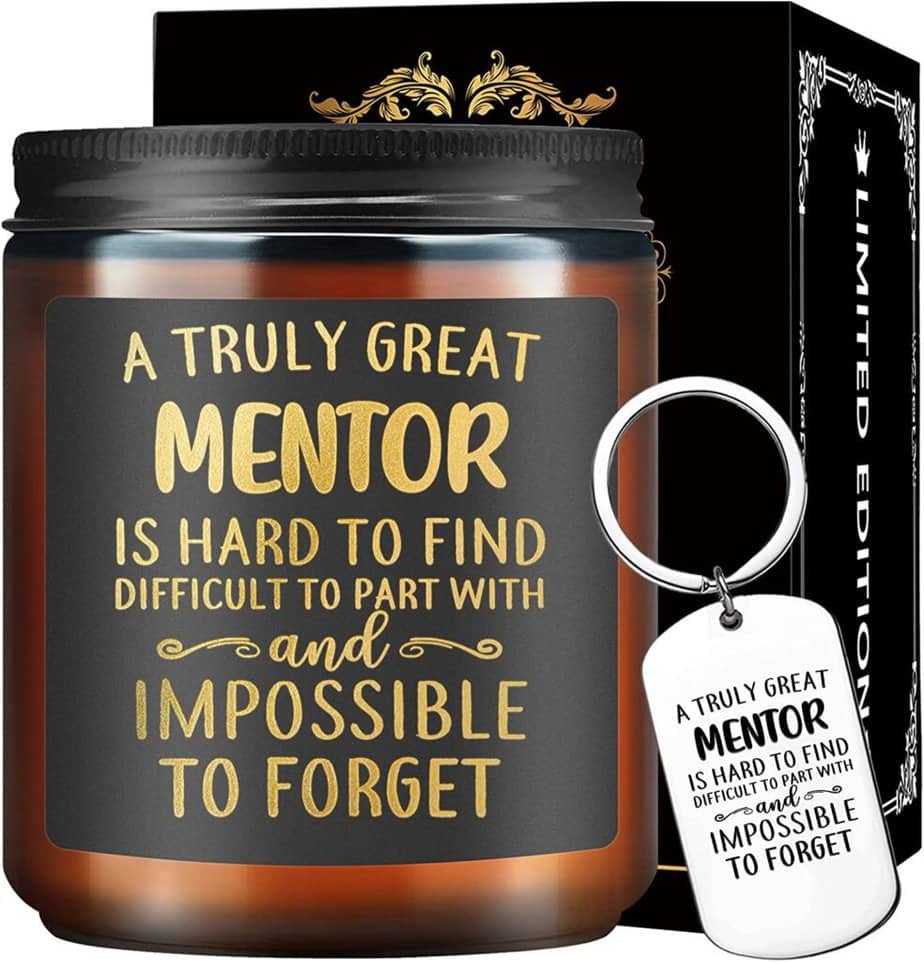 A scented candle is one of the most versatile presents as they are suitable for both men and women. On it, you can put a personalized message addressed to your professor.
6. Chemistry Travel Mug
Your chemistry professor will love this! This themed mug is designed to keep coffee warm and cold drinks cold for as long as possible.
If you want to give it to а prof who doesn't teach chemistry, then just search on the net, there are designs for all sorts of majors.
7. Mini Vintage World Globe
This vintage globe is a great decoration for any office or home. A geography professor will surely appreciate this type of gift as you can combine it with a sweet card with a thank you message.
8. Tie Clips for Men
A thoughtful gift idea. Before deciding to buy this tie clips set, you should observe if your professor wears ties to ensure that they will come into use.
9. Funny Stemless Wine Glass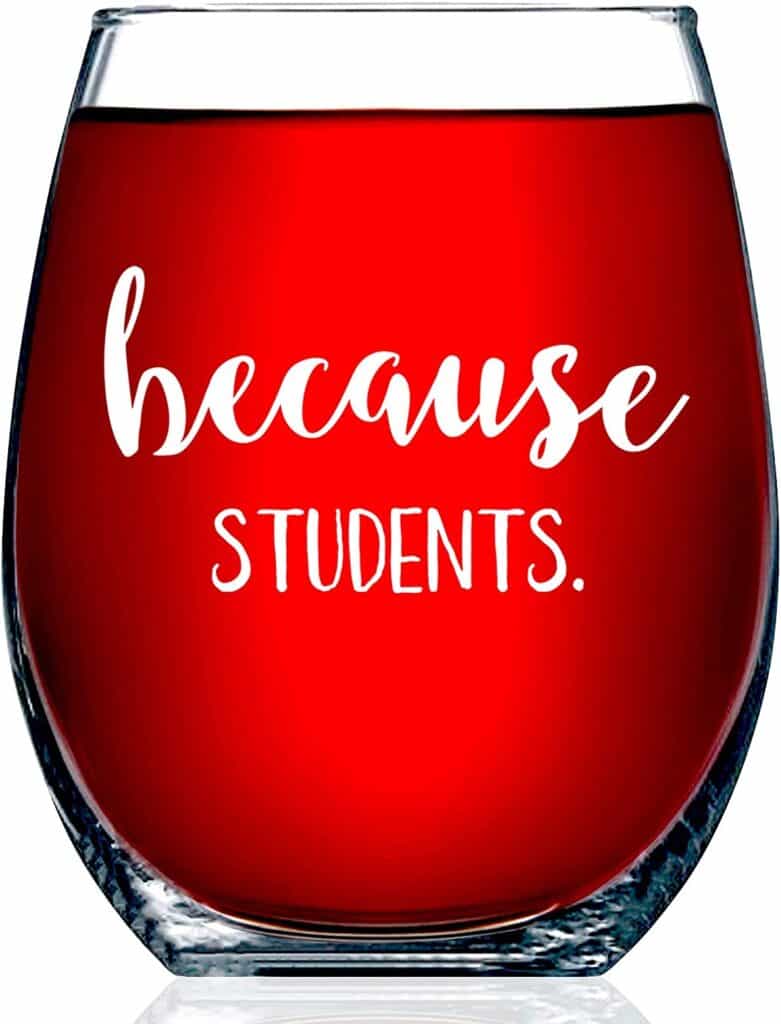 Quite an appropriate gift if you know your professor is a wine lover. Topped off with a fun message on the glass, this present will be received with a big smile.
10. Decorative Vintage Book
Another ornament that is ideal for decorating an office with vintage decor. This gift pairs perfectly with the world globe from the 7th position. Also, this box has it in different colors so you can choose the most suitable one for your prof.
11. Best Mentor Notebook
You can buy a luxury notebook as a gift, which I assure you will be very helpful to your professor (they always need a lot). You can write a thank you message to the professor on the first page which will be a keepsake.
12. Sticky Notes Booklet
This is another very appropriate fun gift, especially for a psychology professor. These sticky notes will bring color into your professor's everyday life.
13. Hanging Puzzle Piece Sign
This is another amazing present that is very sentimental and leaves a very fond memory. You can come up with an interesting way to present this idea, just like this piece of a puzzle on which you can put a photo and a sweet message to your professor.
14. Cup Holder for Desk
This will be useful for anyone who drinks a lot of coffee at work. No more leaving the cup on the desk where it could spill all over important papers and materials, causing a lot of trouble.
15. Periodic Tableware Laboratory Beaker Wine Glass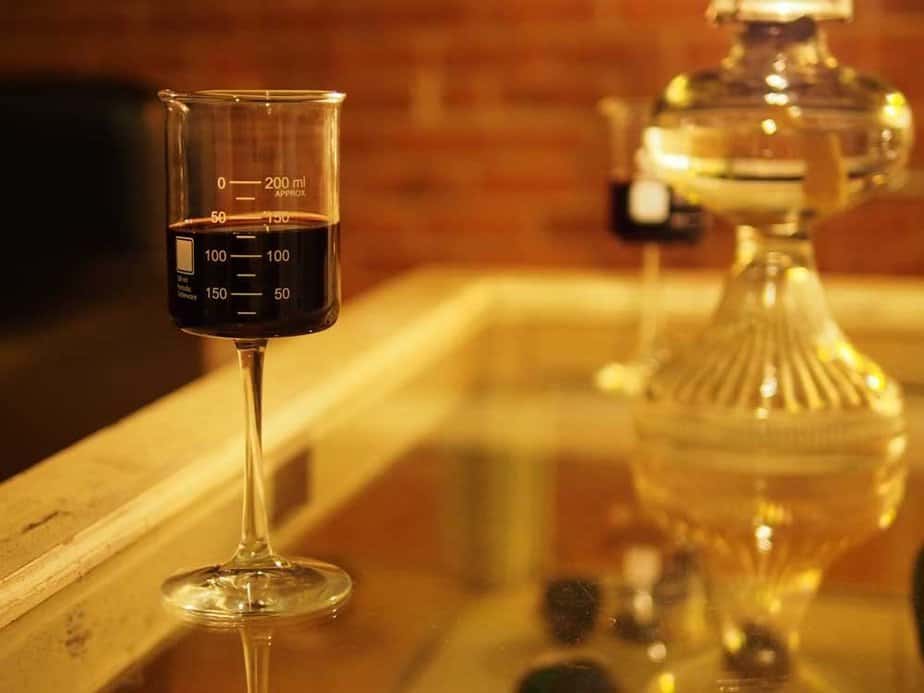 Another idea that is similar to number 9 on this list. If your chemistry professor loves wine and you want to show him appreciation, this is the most appropriate gift.
16. Quote Pen
Similar idea to number 4, but maybe even more interesting because of the engraved quote on the design of the pen.
17. Wood Phone Docking Station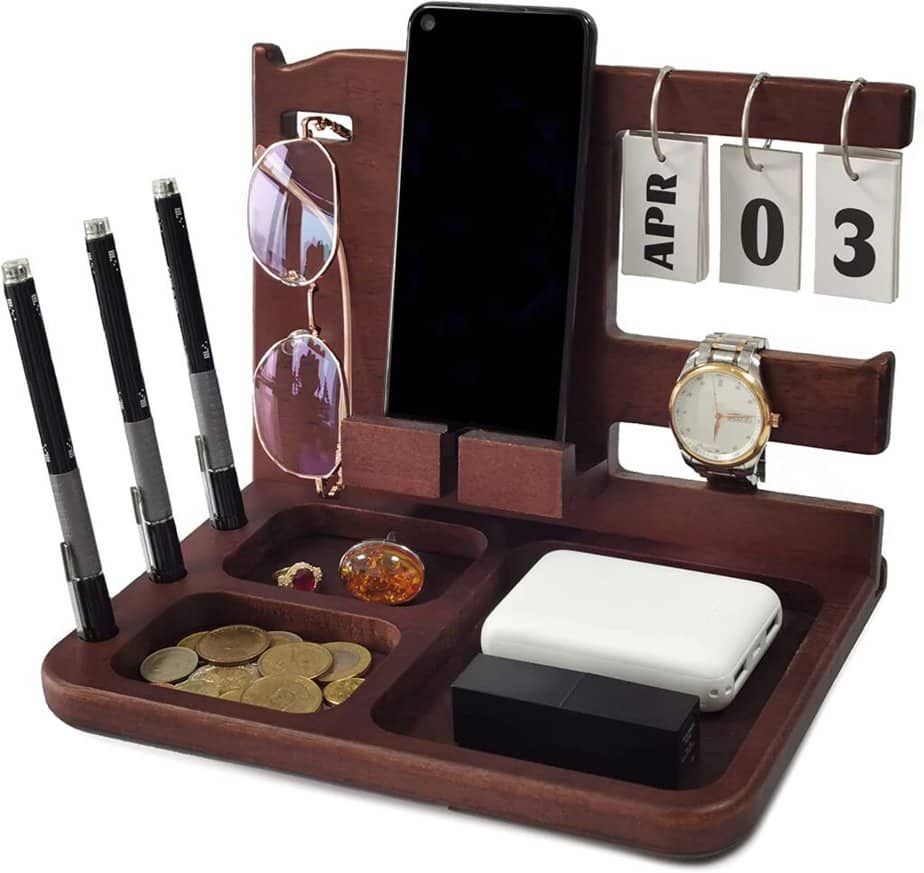 This wood organizer can hold pens, a watch, a phone, a post-it, etc. It will also go great with vintage office decorations. There is a calendar on the organizer which makes it even more interesting.
18. Gift Basket
If you can't think of an appropriate gift for your professor, you can always give him a basket filled with various goodies. You can also put a card inside with a thank you message.
Other related posts you may like
This post is all about appropriate gifts for a college professor