Are you excited about your school graduation this year? I'm sure you're already making big plans for your grad party, but have you thought about the tables' decoration yet? This post will show you 23 graduation party centerpieces with which you will want to decorate each table on the day of the party!
This post contains affiliate links, which means I'll receive a commission if you purchase through them. You will have no extra cost!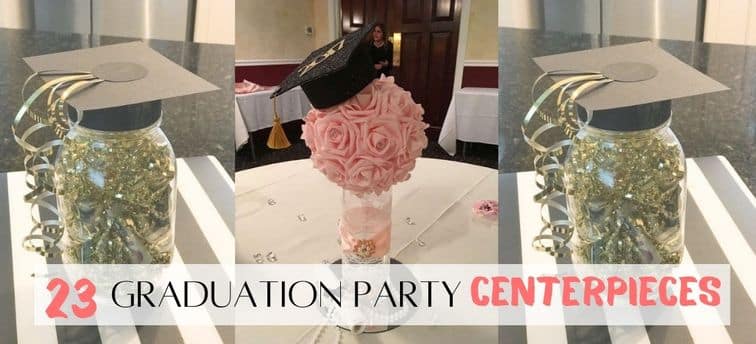 The graduation party is a memorable moment for any young person. In general, it is a more formal and traditional event that is most often celebrated at the graduate's home. However, this party also requires good organization and appropriate decor.
Some suitable items with which you can decorate your home for the party are a graduation cap, personalized graduation banners, themed balloons, childhood photos of the graduate, etc.
Moreover, a great addition to the party's decor would be to ornament the tables as well. For that reason, today in this post I will offer you 23 graduation party centerpieces that will complete your table decor.
How do you Make a Graduation Cap Centerpiece?
What Do You Put In a Grad Party Centerpiece?
What you choose to put in the graduation party centerpiece is entirely up to you. It is best to have items that represent the graduate and his school life over the years. For example, if the guest of honor has academic awards or sports trophies, you can include the most impressive ones in the grad party centerpiece.
What is the Most Popular Form of Graduation Party Centerpiece?
Most often a beautiful vase of flowers is used as the grad party centerpiece complemented with pictures of the graduate and perhaps a graduation year sign.
Is It Okay to Invite Teachers to a Graduation Party?
Yes, it is perfectly acceptable to invite teachers and coaches to your graduation party with whom you have built a good relationship during your school years.
How Much Money do You Usually Get From a Graduation Party?
Everyone invited to your grad party should bring a gift or give you some amount of money. In most cases, the cost of the gift will range between $50 and $100. But it still depends on the scale of the party you are organizing and the financial status of your guests.
23 Graduation Party Centerpieces That Will Complete Your Table Decor
1. Jars With Photos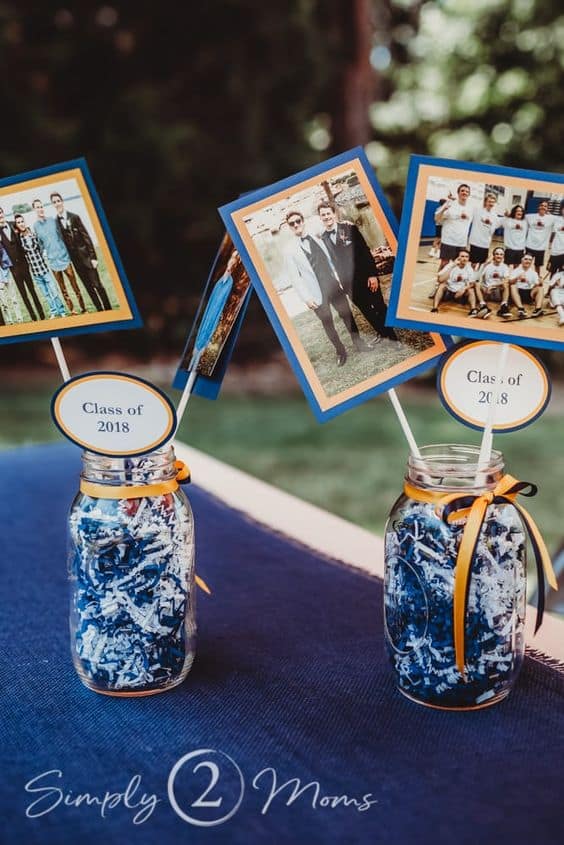 This is a cute and creative way to display pictures of the graduate over the years. Additionally, you can decorate the jars with a caption that shows the year of graduation or a humorous message.
Recreate this idea with graduation party photos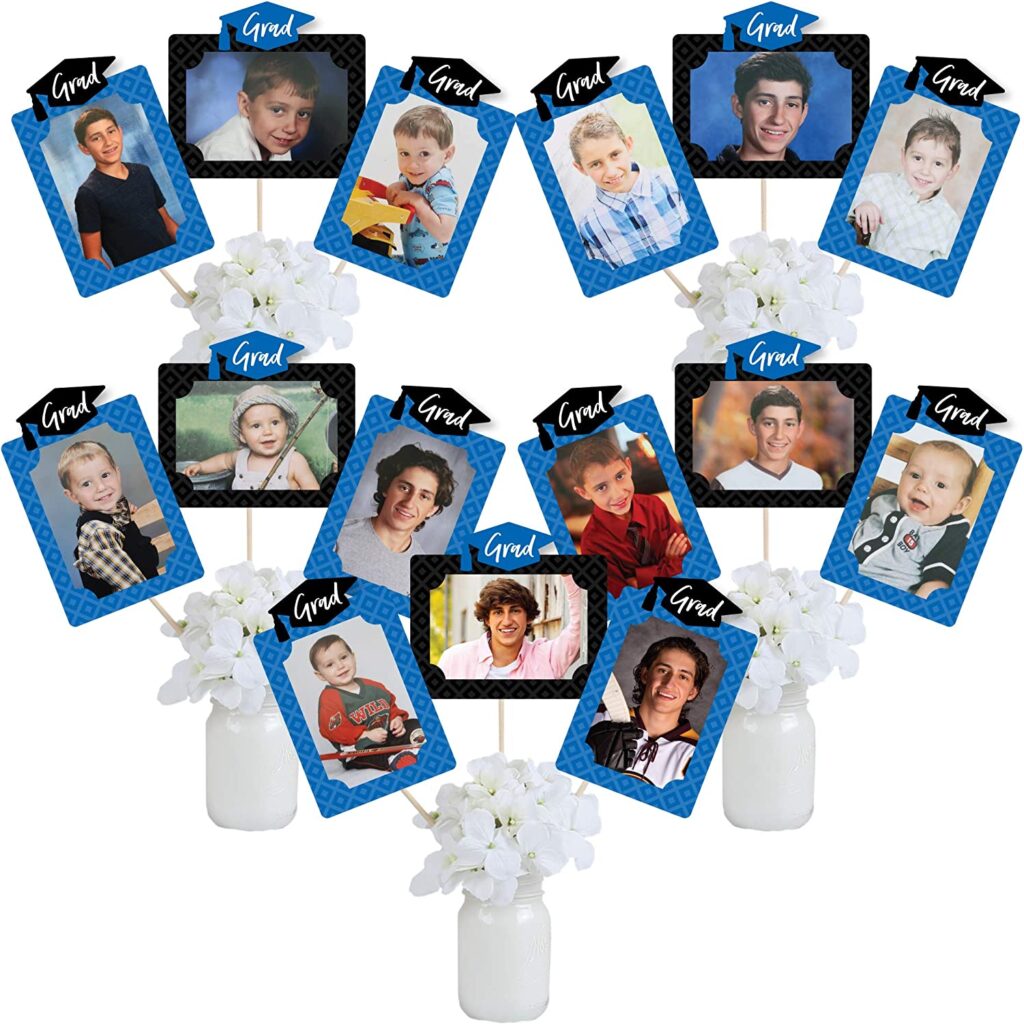 2. Jar With a Graduation Hat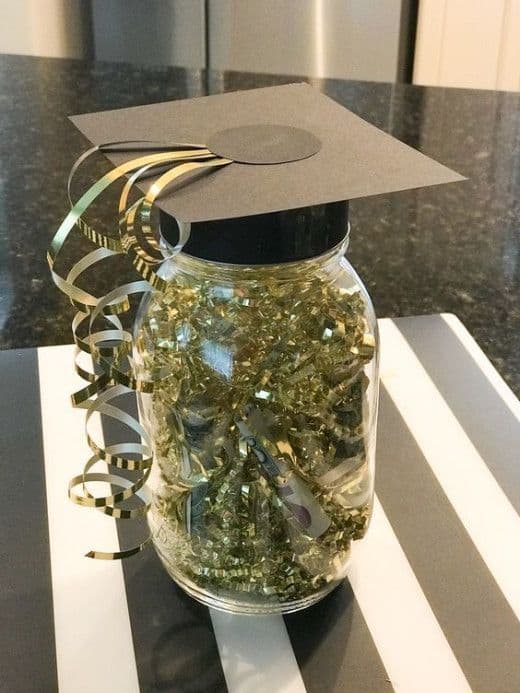 This can become a very cool detail for your table decoration by filling the jar with a colored fringe and putting a graduation hat on top of it. Don't forget to put a tassel on the cap for an even more finished look.
Recreate this ideas with mini graduation caps
3. Celebration Vase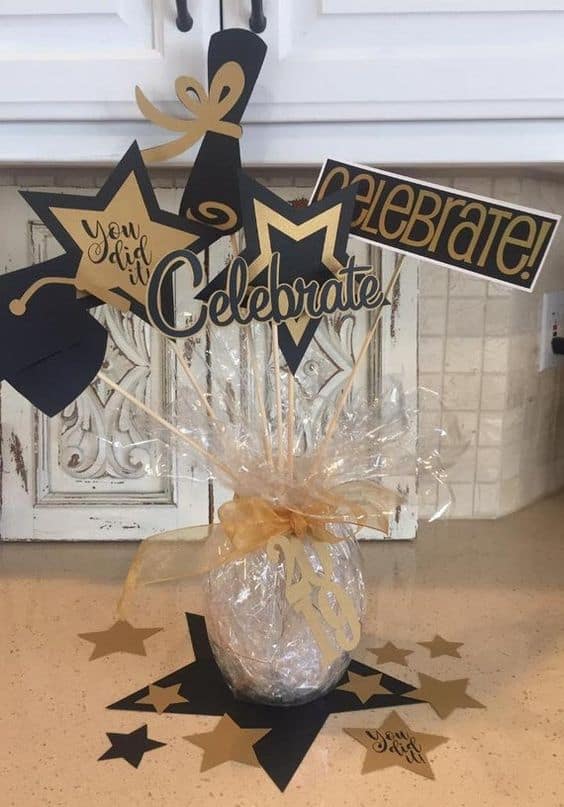 This lovely vase will stand great in the center of your table. To make it, you will need cellophane paper and ribbons. Add all the decorative signs and shapes to the vase and tie the top of it with a ribbon.
Recreate this ideas with graduation vase filler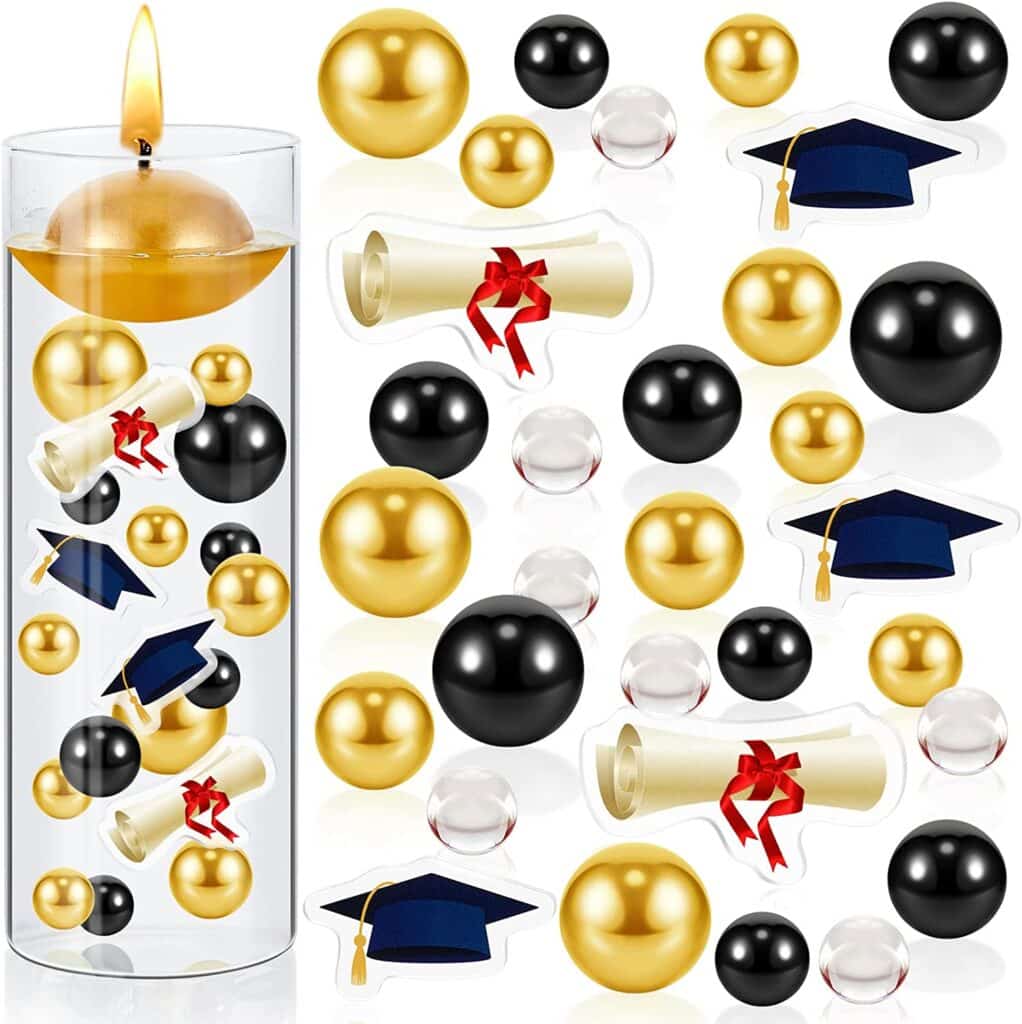 4. Vase With Flowers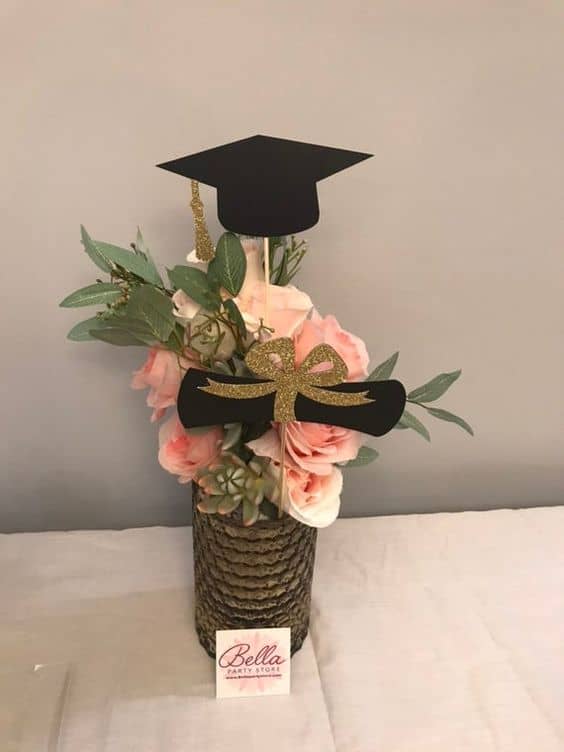 This is a very delicate decoration that would be very suitable for a lady's graduation party. Choose a pretty vase and fill it with artificial or natural flowers. The only thing left for you to do now is to add the small complementing themed ornaments.
5. Balloons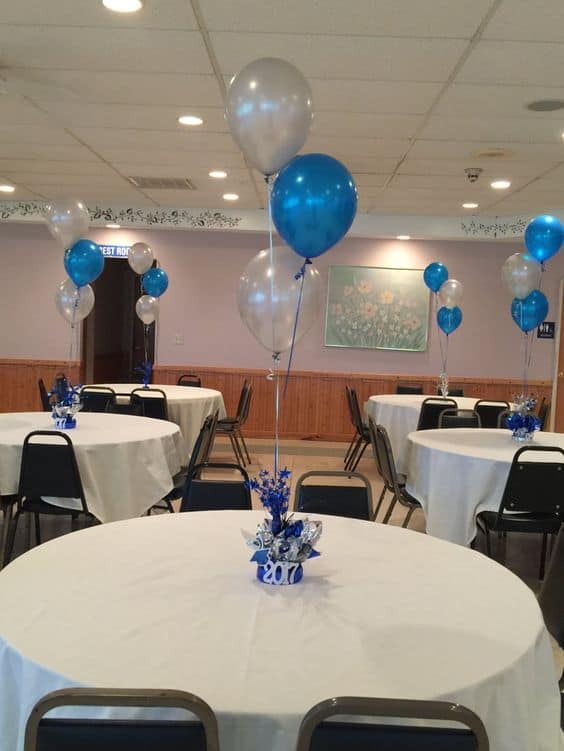 I like the idea of using helium balloons as a table's centerpiece. They bring a very festive mood and are very eye-catching. For a finished look, attach the balloons to the vase from point 6. and you will end up with a very charming and delicate decoration.
Recreate this ideas with graduation party balloons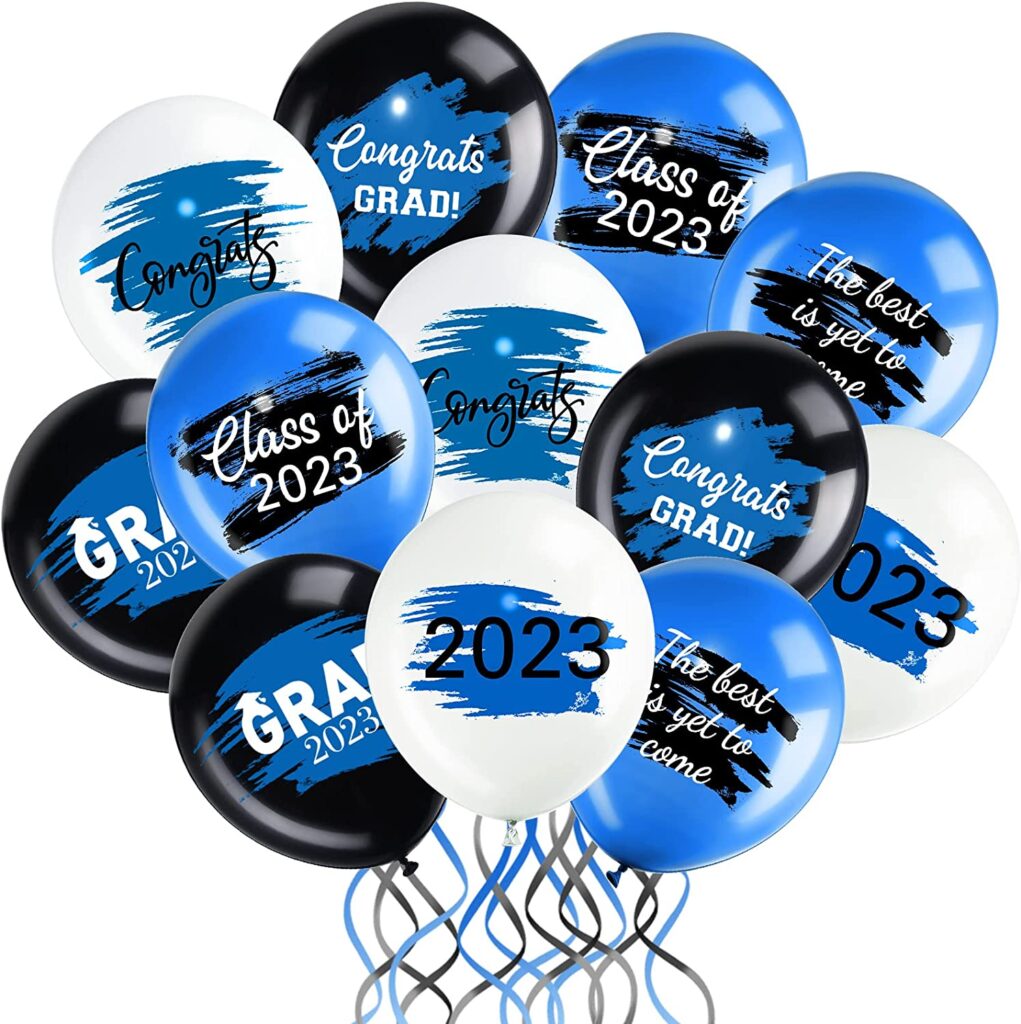 6. Vase with Signs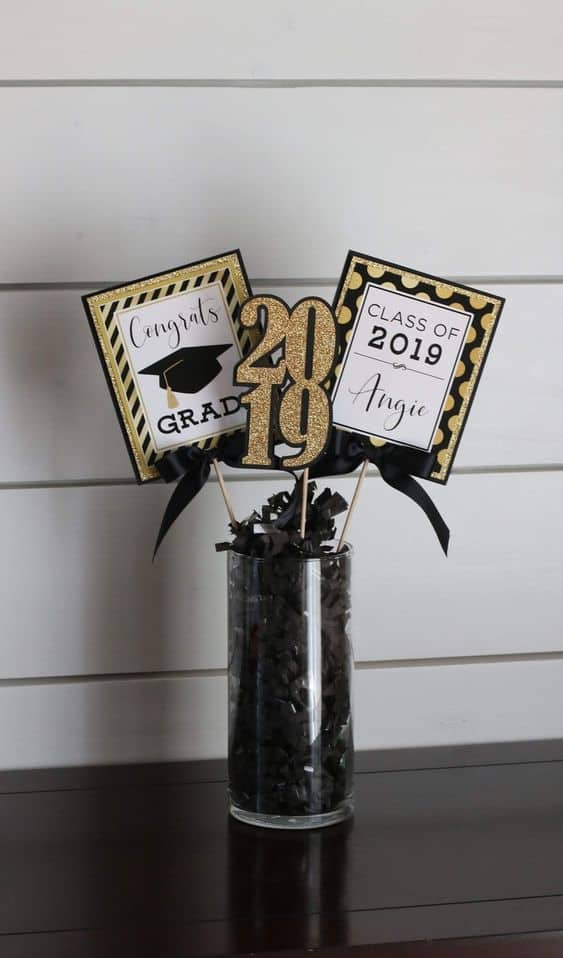 As a graduation party centerpiece, you can put a glass vase filled with confetti. In it, put various mini stake signs that show the year of graduation, an academic cap, or some best wishes for the graduate.
Recreate this ideas with graduation party cards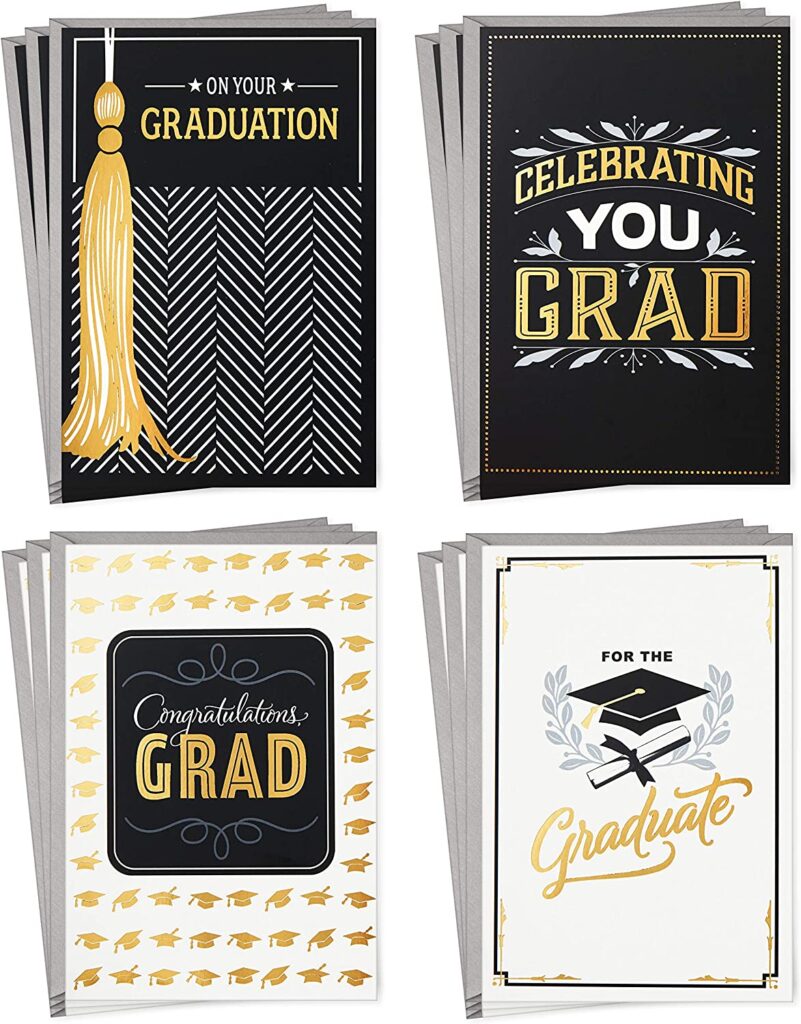 7. Wooden Graduation Centerpieces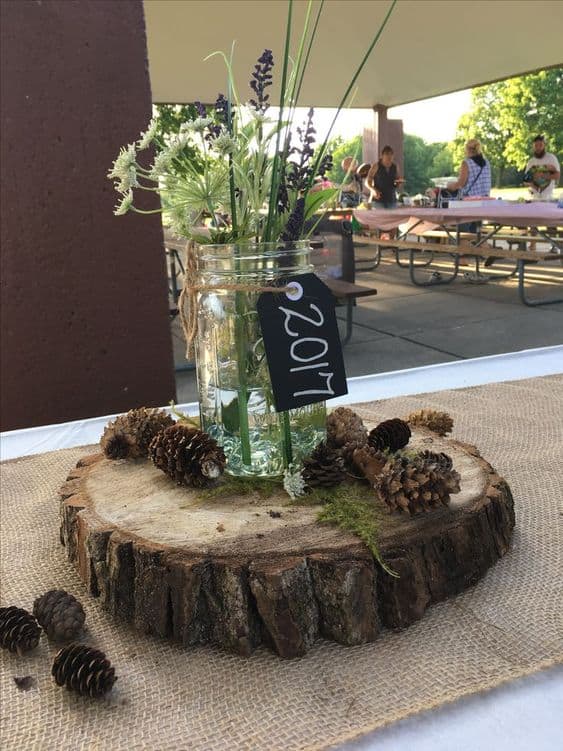 This would certainly be quite a spectacular graduation centerpiece. It would be especially fitting if the graduate has a close connection to nature. For example, he or she likes to go camping or hiking in the mountains.
8. Cupcake Stand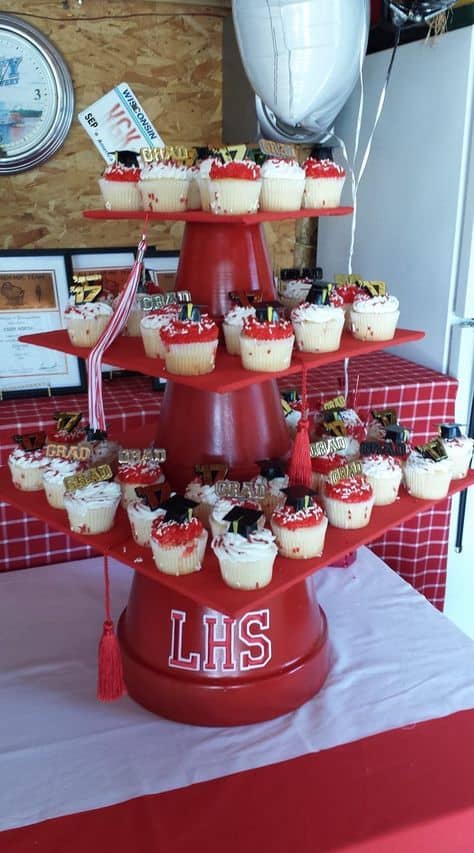 This is a super cool idea that you can DIY. To make the stand you will need three pots and three boards in different sizes, and some spray paint.
After you have all the needed materials, paint the boards and the pots and then glue them together as in the picture. To finish this DIY cupcake stand, put tassels on each of the graduation hats, and you are done.
9. Graduation Centerpieces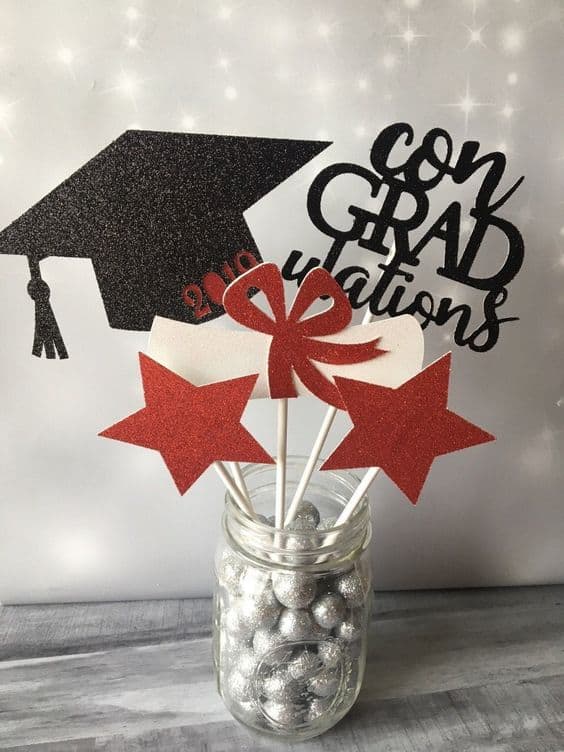 Fill a jar with shiny pebbles. Then add some signs that are in different shapes and colors to make it more interesting. In the end, you will get an amazing graduation party centerpiece for the tables.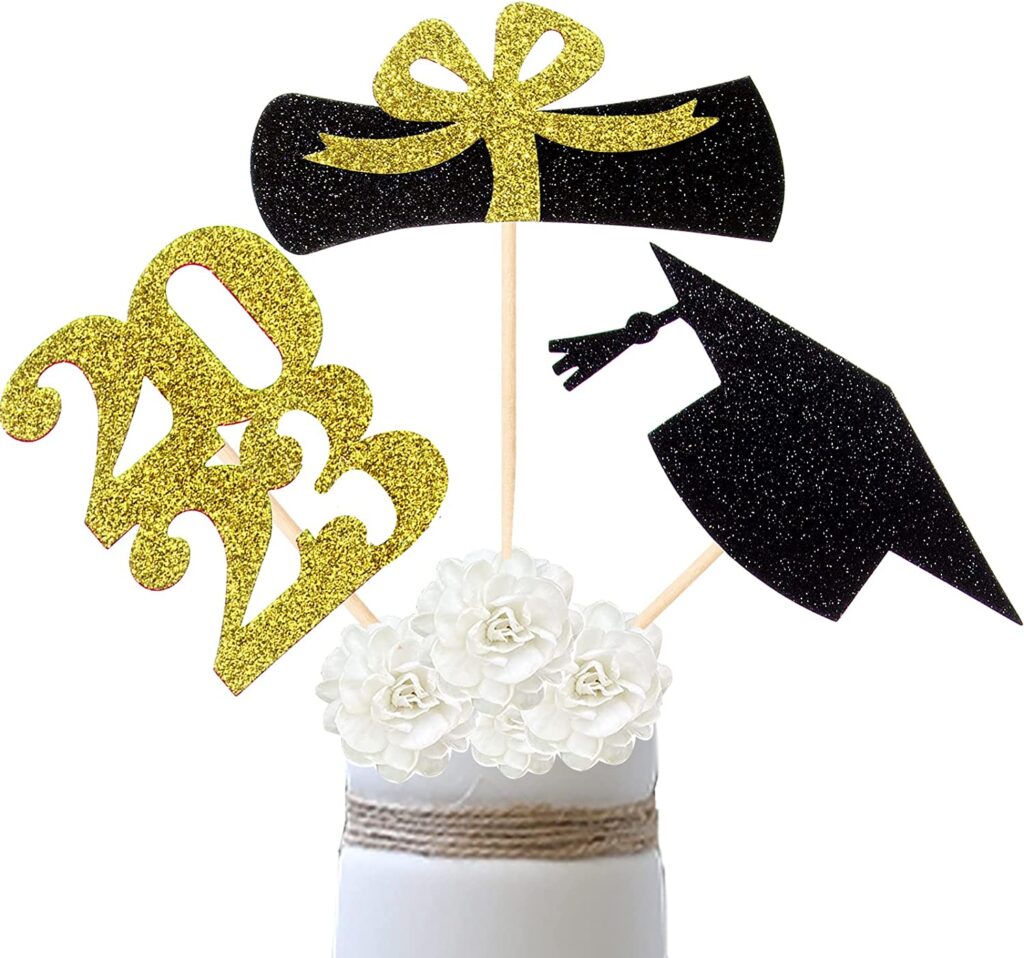 10. Decorations in a Bottle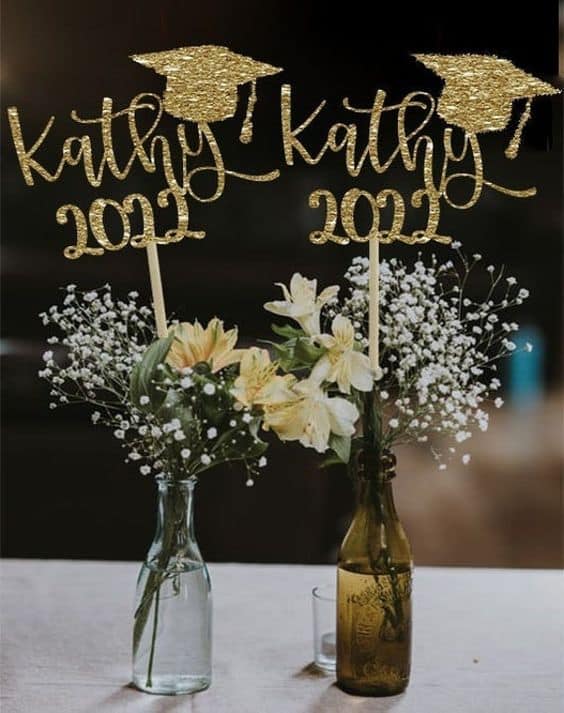 Making such a decoration is not that difficult as you need only some glass bottles, beautiful small flowers, and quotes that are appropriate for the occasion. Furthermore, you can also add ribbons to the bottles. This way, I think it would turn out great.
Related post: 20 College Dorm Halloween Party Decorations You Must See
11. Vintage Graduation Party Centerpieces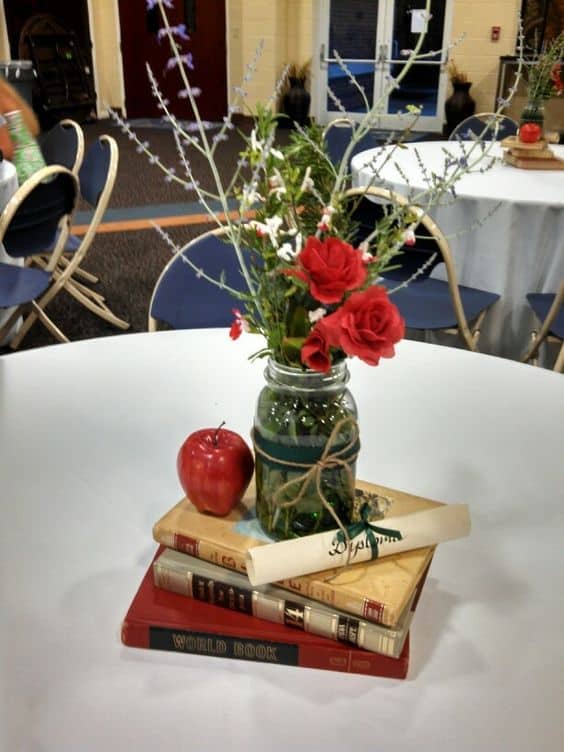 For this graduation centerpiece idea, you need books, a jar, flowers, and ribbons. Put the jar with the flowers on top of the book stack. After that, what's left is to put a ribbon on the jar and you're done with your decoration.
12. Graduation Centerpieces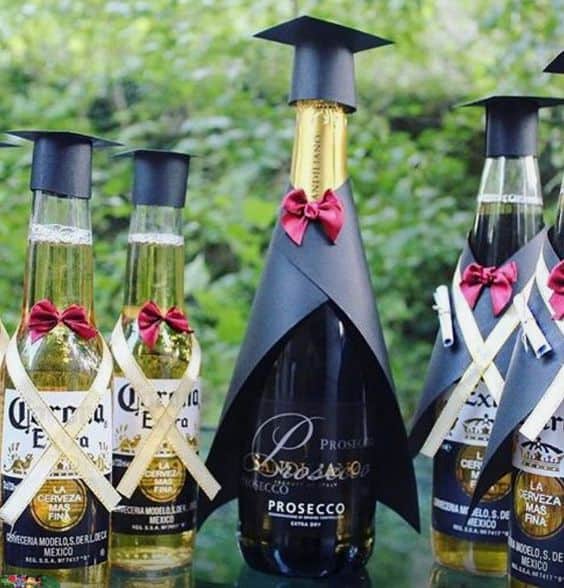 This is a great way to decorate the drinks on the table. For this one, you will need black paper, strong glue, and some ribbons. This idea will become an impressive centerpiece on any table.
Recreate this ideas with graduation mini caps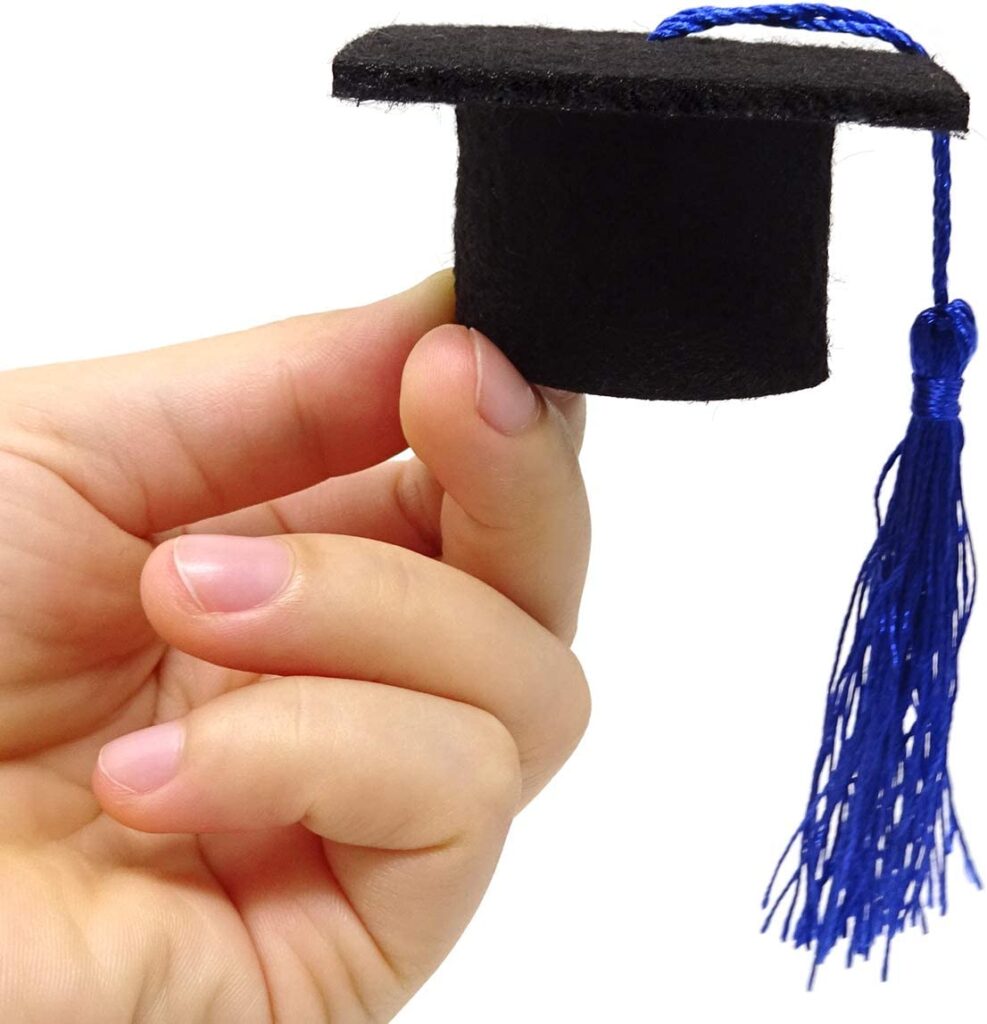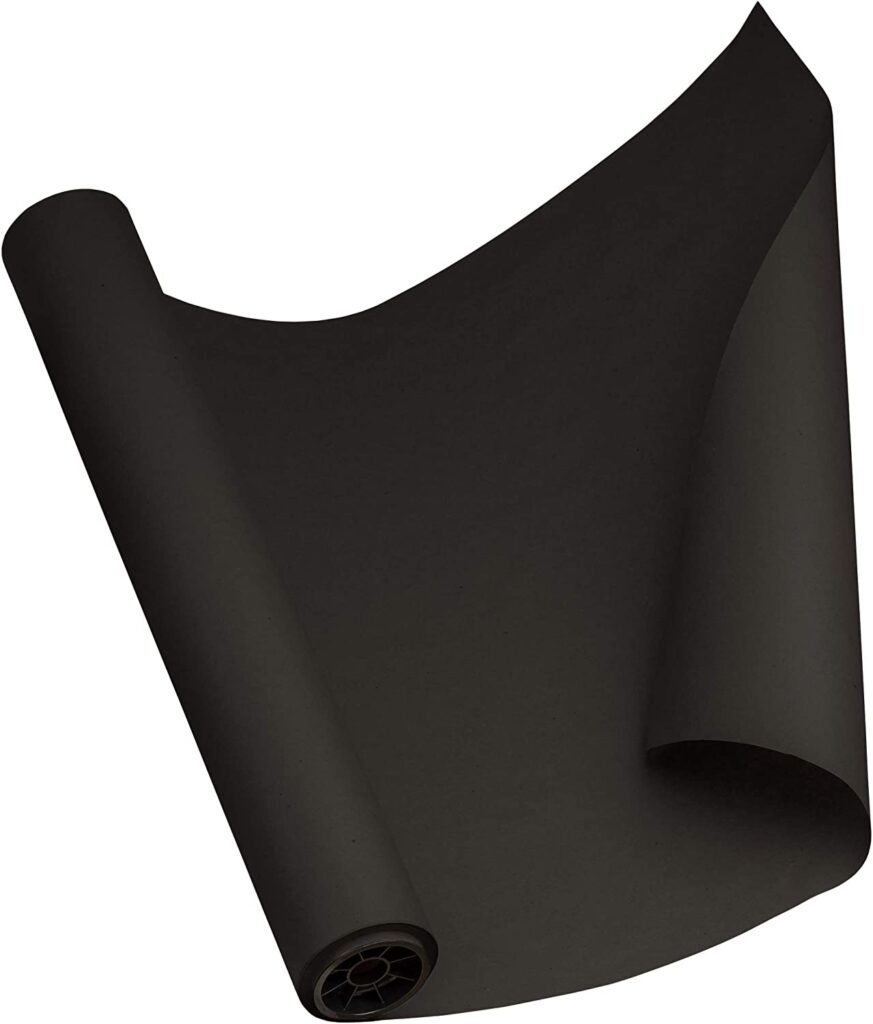 13. Rose Grad Centerpiece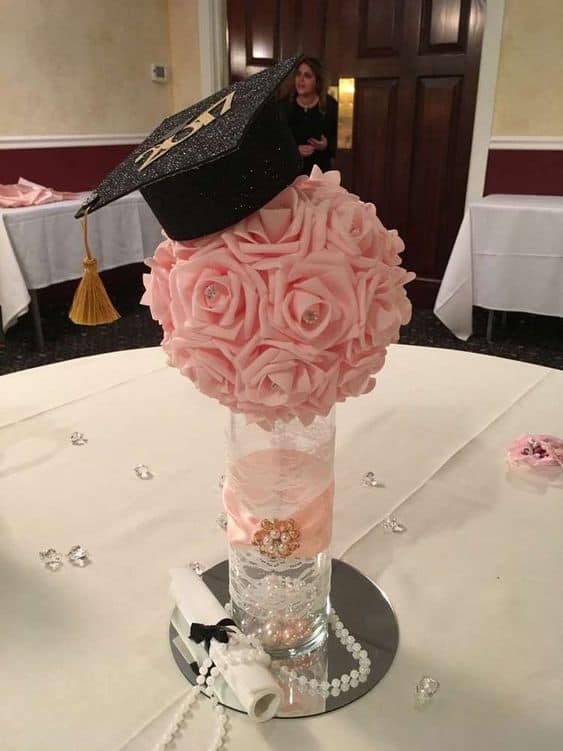 Аdd optionally some more small ornaments, but just make sure that they only emphasize the main decoration, as can be seen in the picture.
Recreate this graduation party idea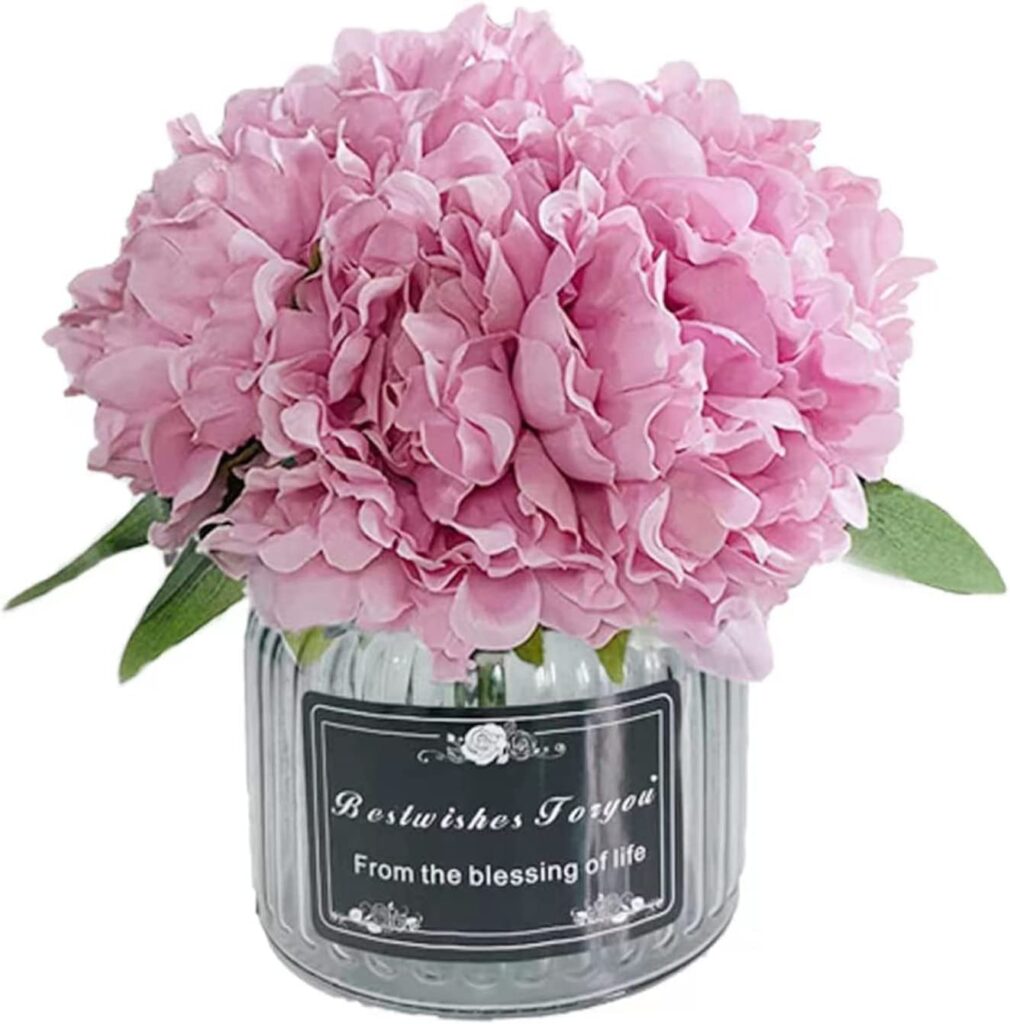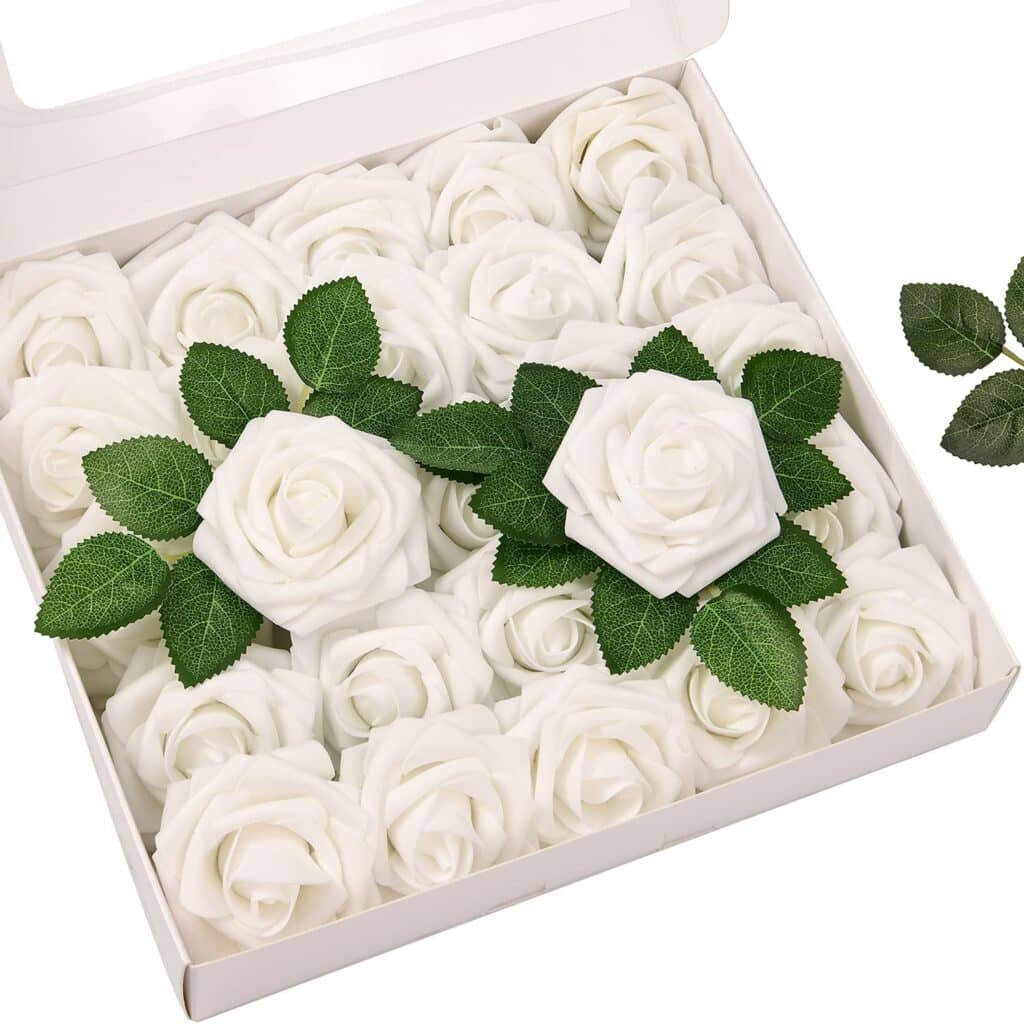 14. Centerpiece Graduation Year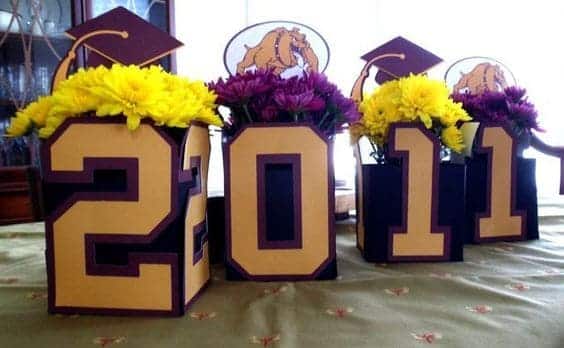 With these boxes, you can get very creative. Arrange them to show the year of graduation or the name of the graduate. On top of them, you can put flowers, signs, or graduation hats that will enhance the overall look of the decoration.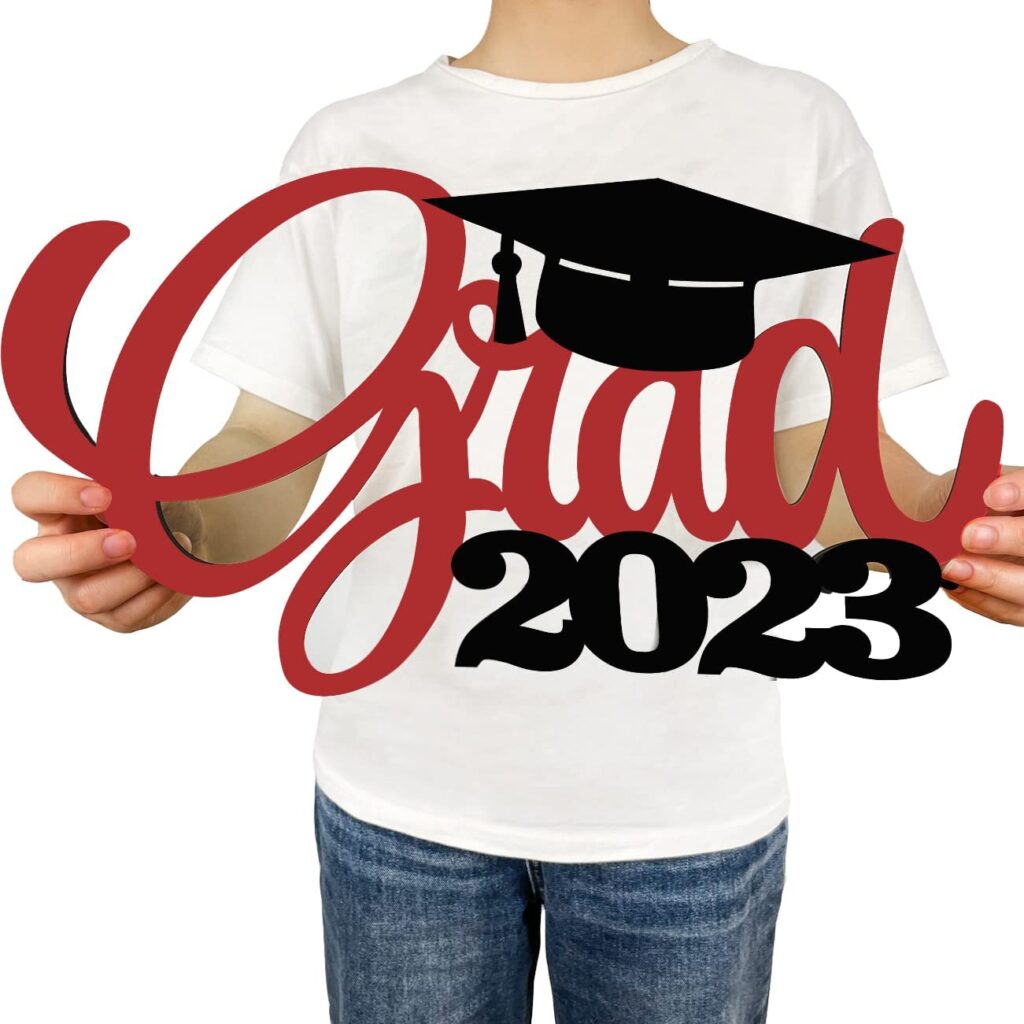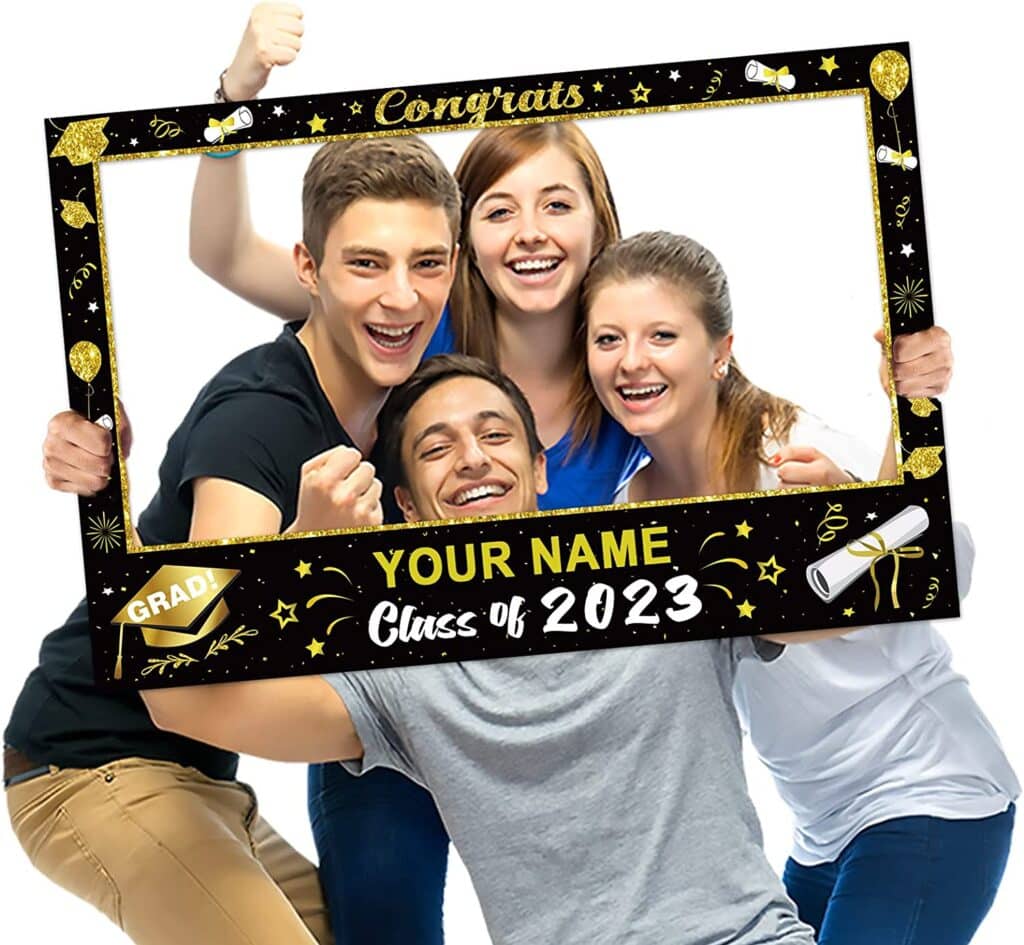 15. Photo Memories
This will be without a doubt one of the sentimental graduation centerpieces because it shows how fast time flies. It'll be cool for guests to see how you've changed and developed as a person.
16. Grad Centerpiece Decor with Books and Flowers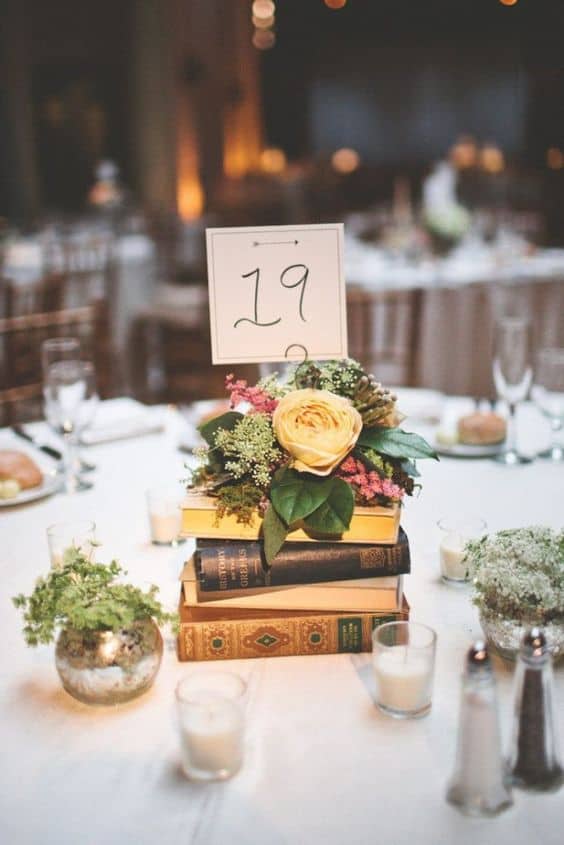 Another simple, but fancy graduation centerpiece idea. The combination of flowers and books looks wonderful and your guests will definitely be charmed.
17. Photo in a Jar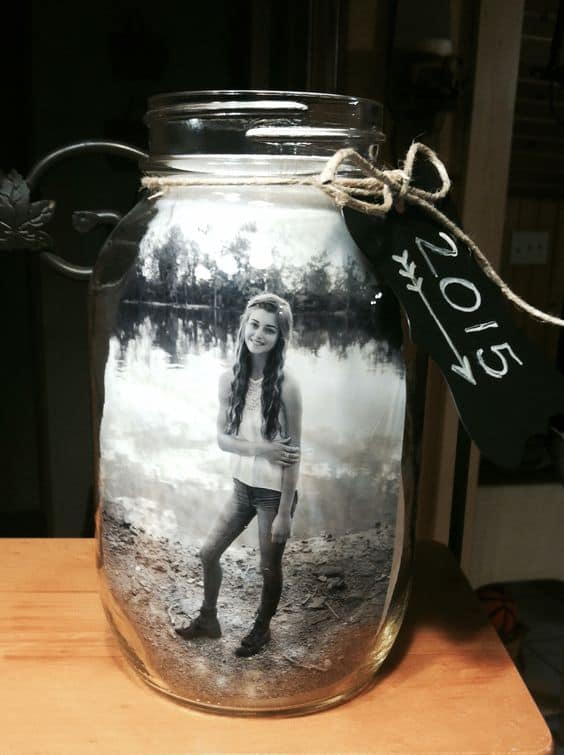 A photo of the graduate in a jar is also not a bad suggestion as a centerpiece for the table. You can make it even more stylish and colorful by adding some smaller ornaments.
18. Balloons Decor
If you are a fan of larger decorations, this is definitely for you. Enhance the design of the balloon with suitable inscriptions and other appropriate ornaments.
Related post: Adorable Ideas for a Unique Gender Reveal Party
19. Centerpiece for Football Player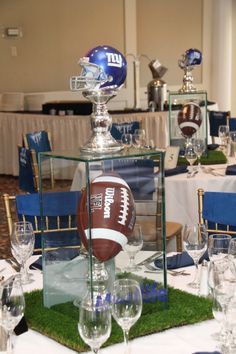 As I said, the best centerpieces will be the ones that represent the graduate's school life in some way. If he played football, basketball, or maybe baseball, then use items from those sports as decor elements.
20. Balloons Grad Centerpieces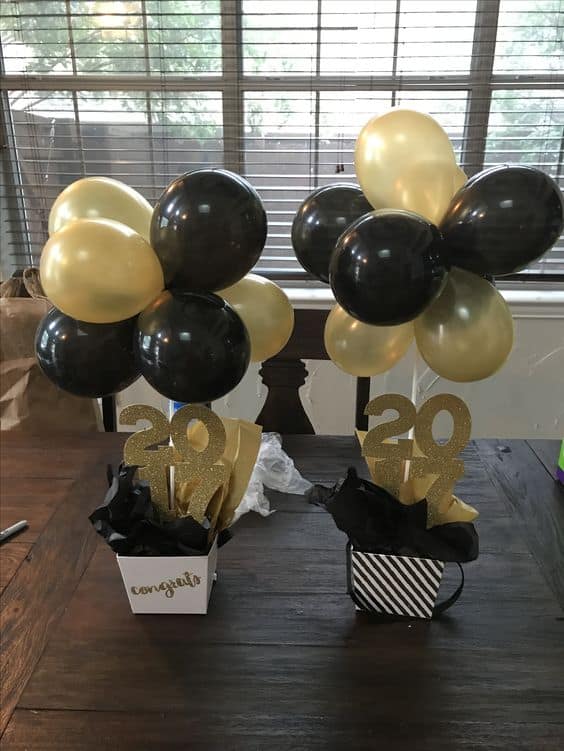 You can DIY this amazing decoration by getting the right boxes, tissue paper, balloons, and decorative letters. Display both the name of the graduate and the year of graduation. You can also add some colorful ribbons if the event is a lady's grad party.
21. Bucket Decoration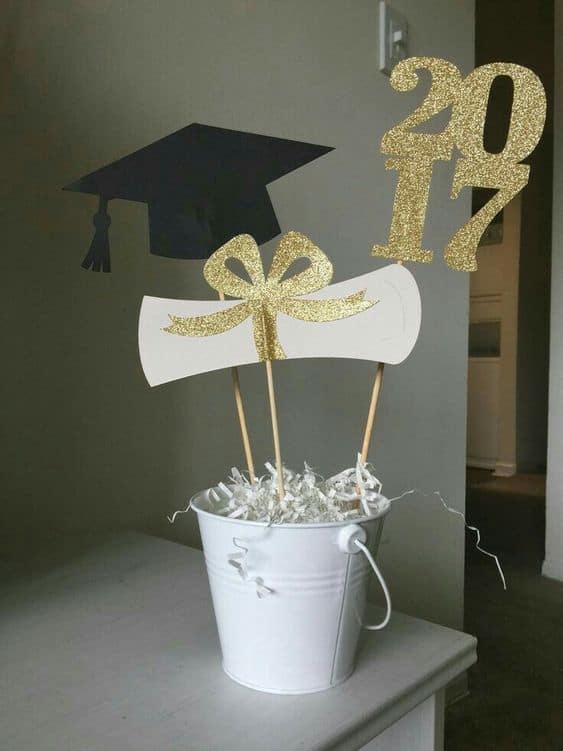 This is a super cool idea that is also very easy to implement. What you will need is a bucket, confetti, and themed stake signs. It looks nice and will be perfect as the centerpiece of the table.
Recreate this idea with white bucket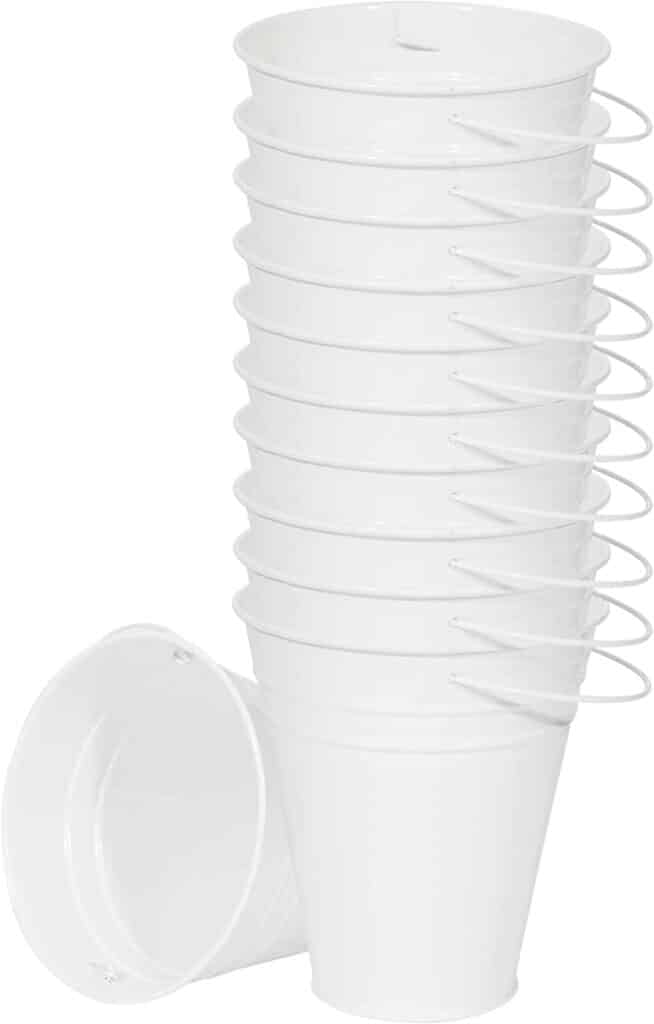 22. Graduation Cap with Flowers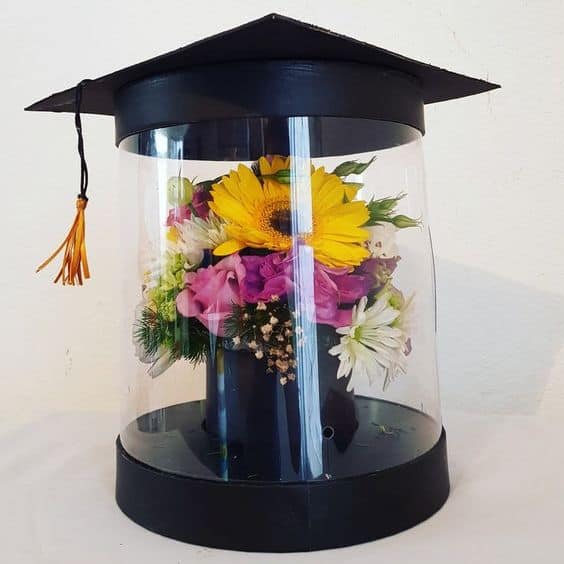 Any decoration that takes the form of an academic cap is appropriate for the grad party. The nice thing about it is that you can put the hat on just about anything, making it a great addition to any graduation centerpiece.
23. Jar with Inscriptions and Graduation Hat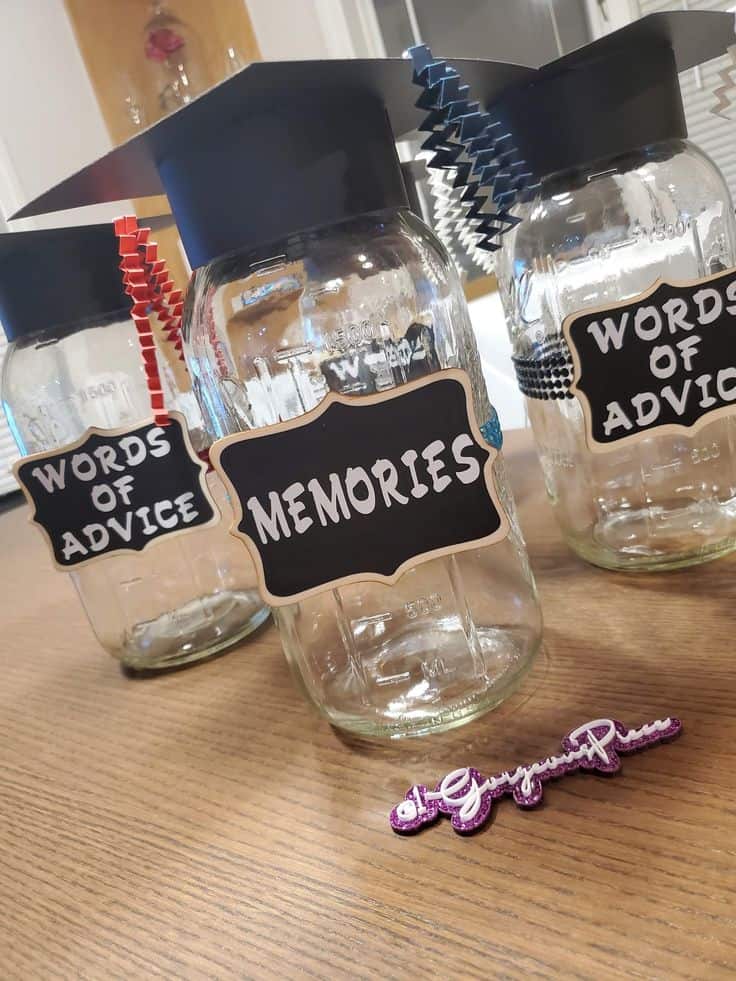 This is another suggestion that invites guests to share their memories and write their best wishes to the graduate or some appropriate jokes. Towards the end of the party, you can have some fun by reading all of the notes in front of the guests.
Recreate this idea with graduation candy box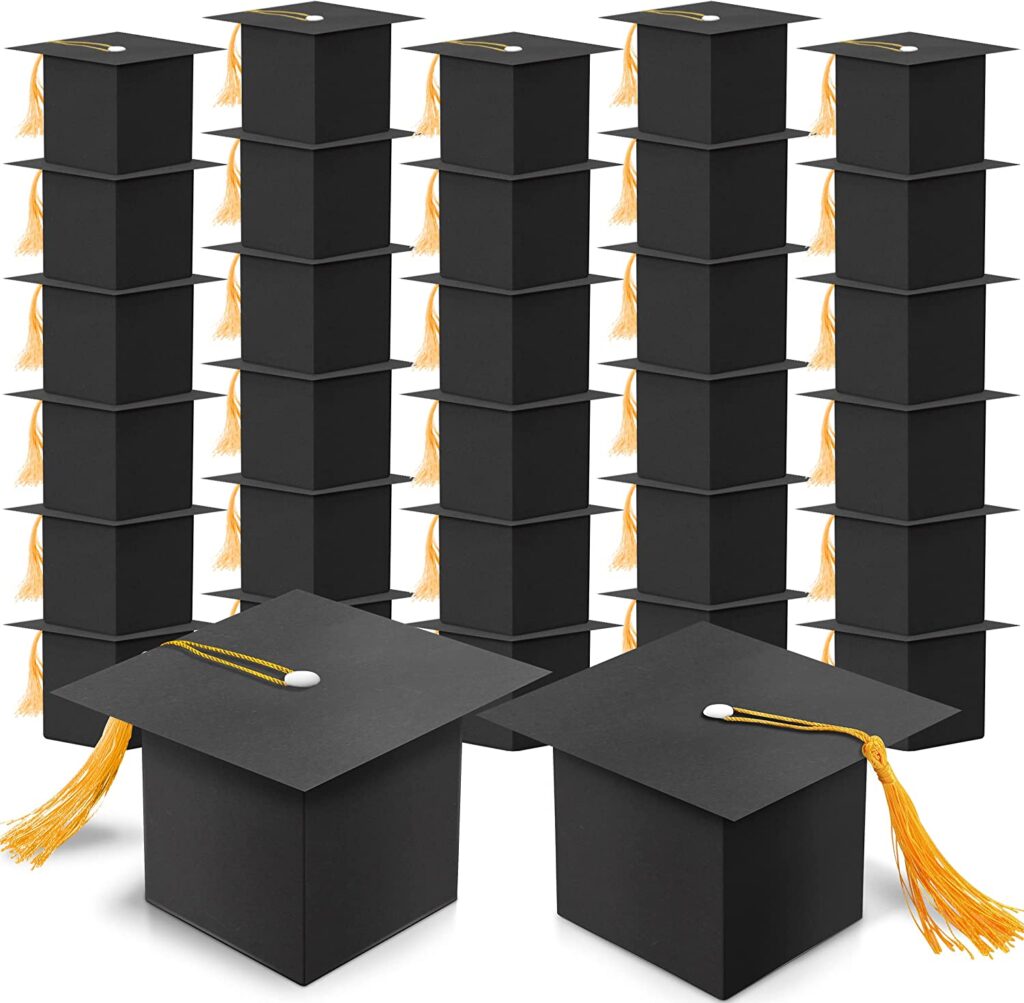 Related posts you may Also like
This post gave you 23 Graduation Party Centerpieces ideas