This post is all about cute Halloween costume ideas for couples.
This post contains affiliate links, which means I'll receive a commission if you purchase through them. You will have no extra cost!
Halloween is a holiday, which we are all very excited about. All the preparation with decorating the home and choosing the scariest costume are so enjoyable. Nevertheless, all holidays are even better when you have someone to share them with.
Choose costumes with your loved one that will complement each other, this will make you stand out in the crowd. If you don't have any ideas, check out these 29 cute Halloween costume ideas for couples to impress everyone.
29 Cute Halloween Costume Ideas for Couples
1. The Incredibles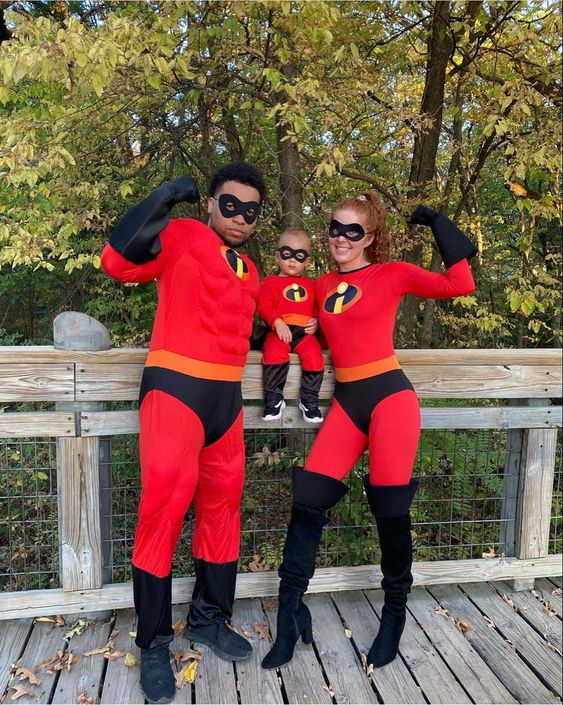 The Incredibles is my favorite animation and I think the characters' costumes are very interesting. Why not be Mr. and Mrs. Incredible this Halloween?
Related posts you may like: 30 Best Friend Halloween Costume Ideas | Bff Halloween Party Outfits
2. Shrek and Fiona
Shrek and Fiona are a very fun and spectacular idea, if you have children you can include them as well. The most important thing is the green color of the skin and you can achieve it with makeup or put on a mask.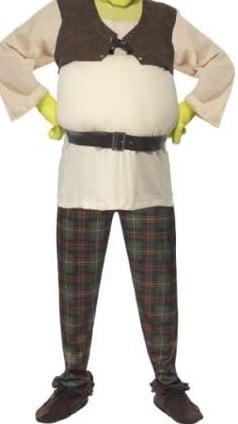 3. Tinker Bell and Captain Hook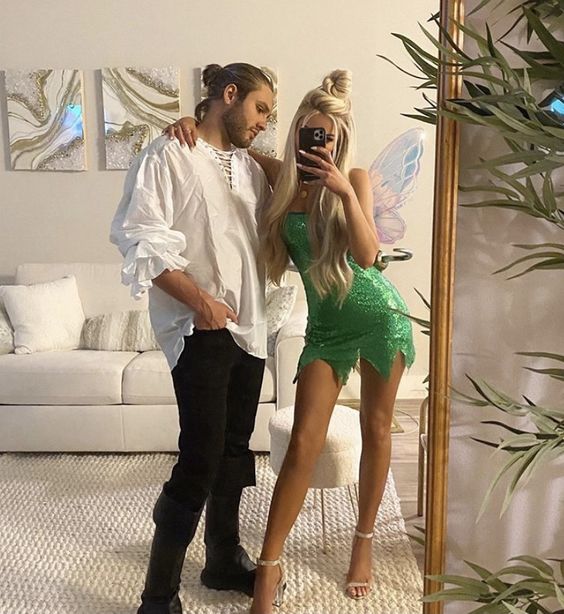 Tinkerbell and Captain Cook are a very good suggestion for any couple. Important details here are Captain Cook's hook and Tinkerbell's wings and wand.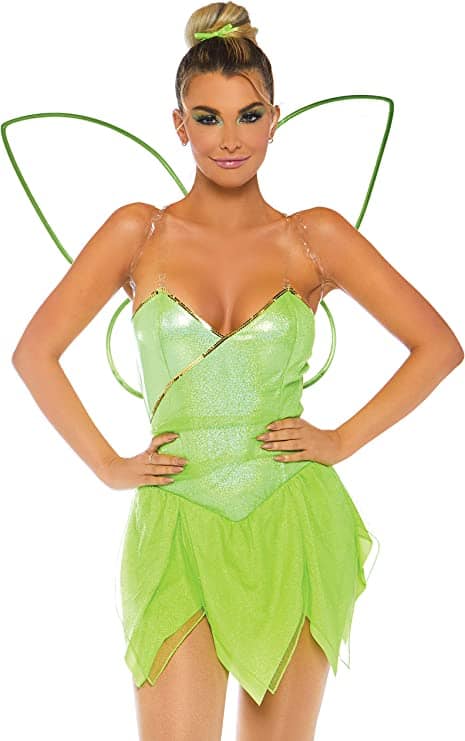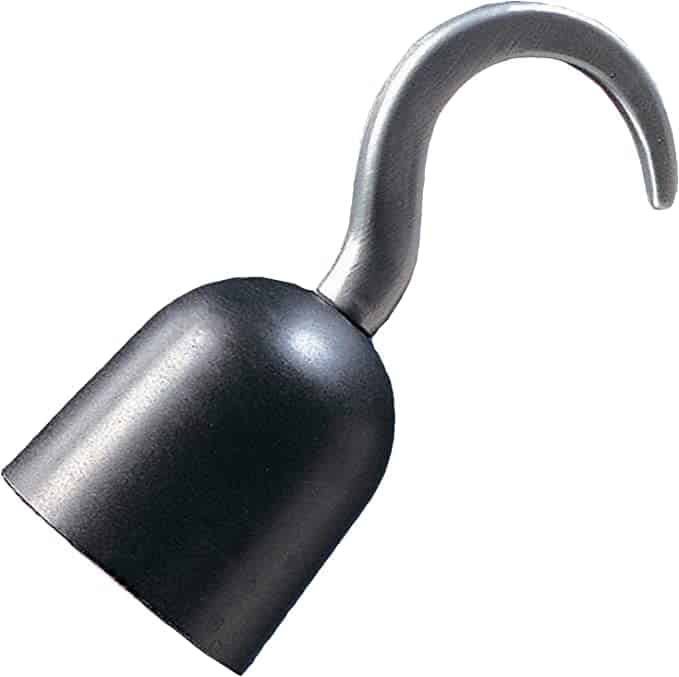 4. Toy Story
If you and your better half are fans of Toy Story why not transform into the fabulous Woody and Jessie? The cute costumes below will transform you into the famous duo.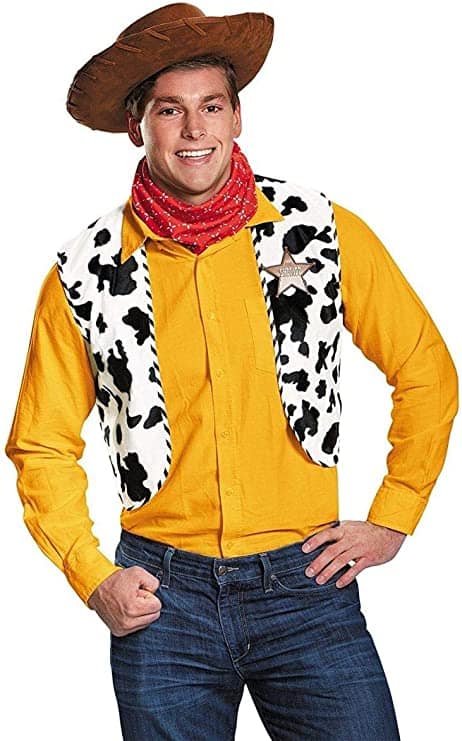 5. Superman and Wonderwoman
A very cool and preferred combination of Superman and Wonderwoman. With these costumes, you can't go wrong! Time for some superhero party haha.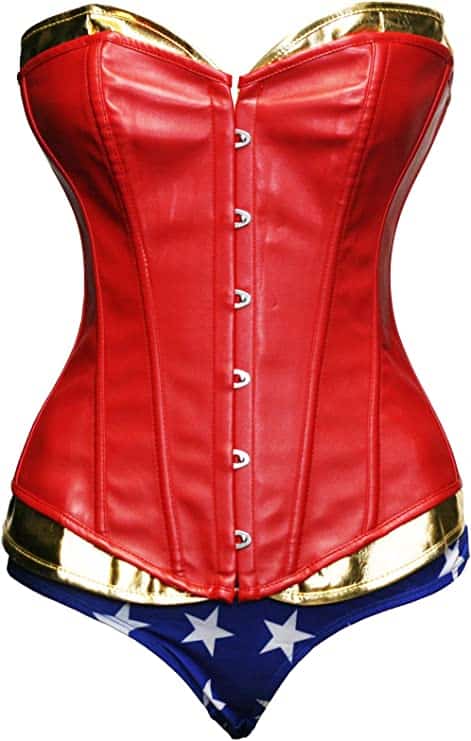 6. Pirates
Being a pirate on Halloween is a classic. There are many models to choose from. They can be sexy and provocative as well as very scary. There is also a lot of room for experiments, but things like an eyepatch, pirate hat and a sword are a must.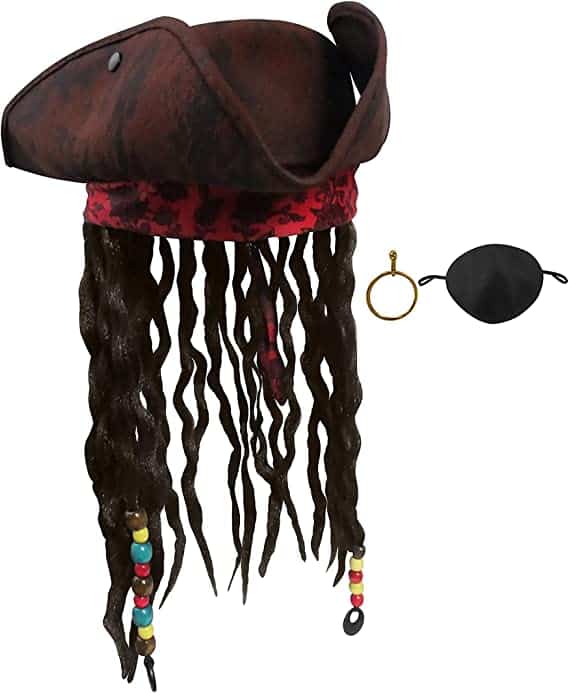 Related posts you may like: Best 30+ Halloween Costumes for Girls You Can't Go Wrong With
7. The Flintstones
The Flintstones are a favorite for young and old, so everyone will notice and enjoy your costumes. They are not easy characters to pull off, a lot of diligence is required and attention to detail.

8. Moana and Maui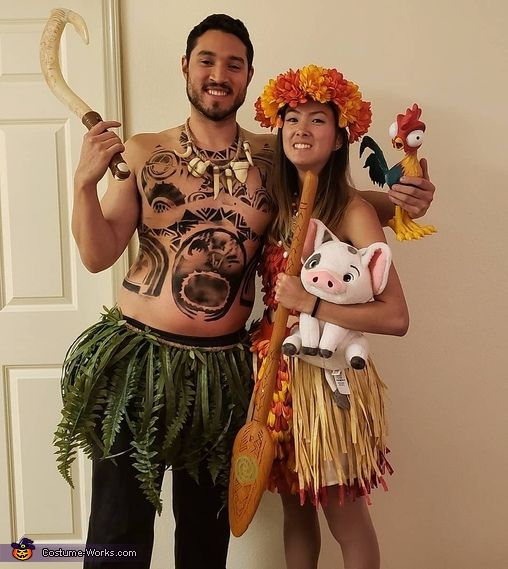 Being disguised as Moana and Maui be sure that you will be one of the most awesome couples at the Halloween party. The main highlights for Moana are the clothes and for Maui the tattoos and long hair.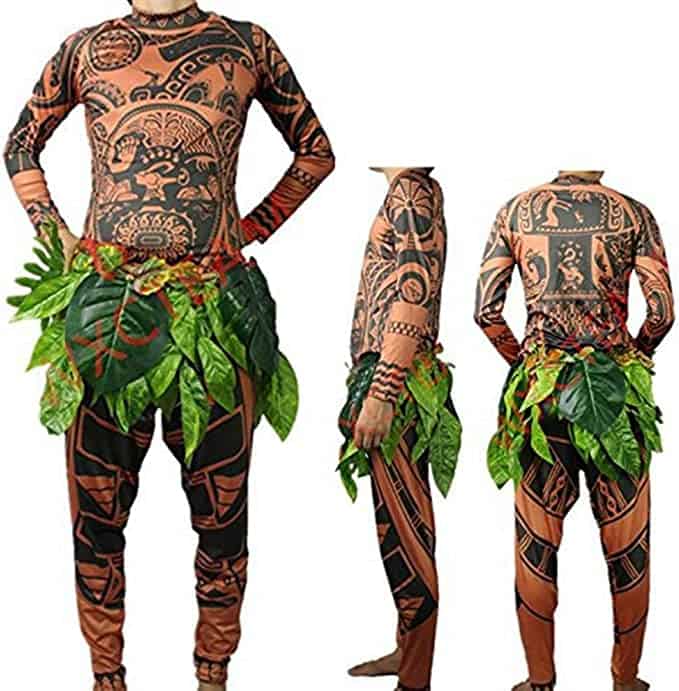 9. Harley Quinn & Joker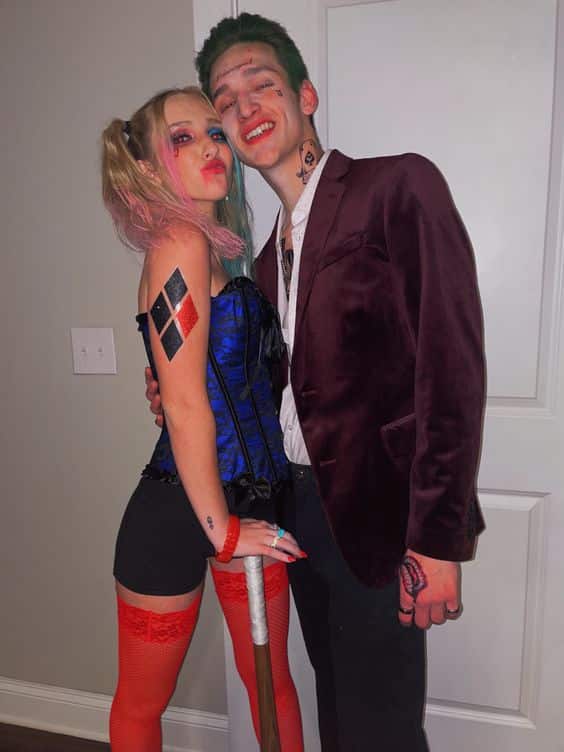 If you are a little bit crazy as a couple, you can be sure that this is the combination for you. You can experiment with the clothes, but the hair and makeup should be treated with a lot of care because these are the trademarks of the characters.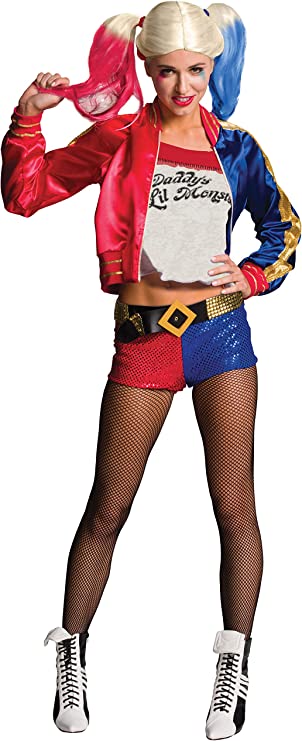 10. Doctor & Nurse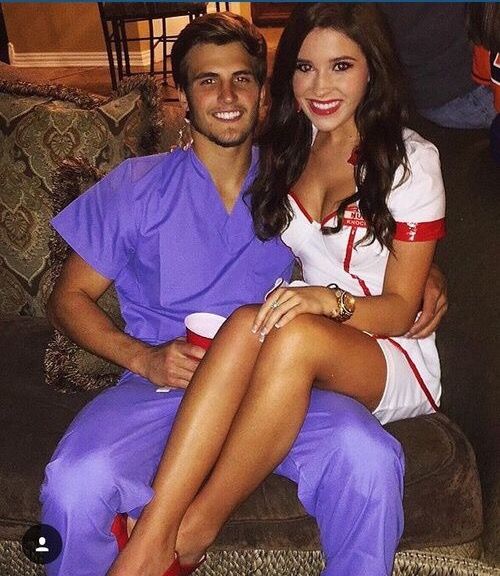 Doctor and nurse – is there a better combination? To make the costumes scarier you can use fake blood on both the clothes and the hands.
11. Pharaohs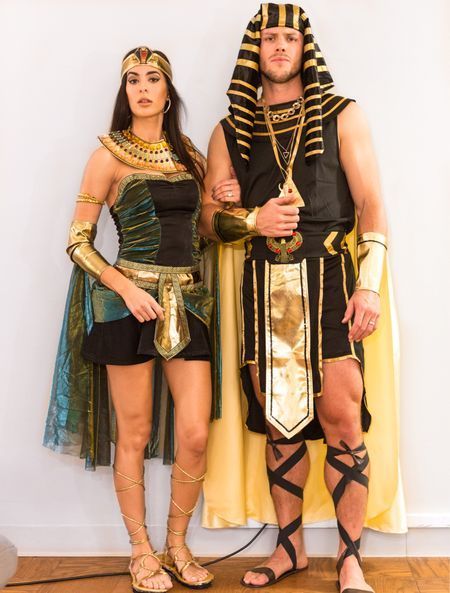 Pharaoh's apparel is very majestic and includes a lot of details. Therefore, you need to be careful when making such costumes to not miss anything. In the end, you will look amazing, I can bet on that.
12. Game of Thrones
For the fans of Game of Thrones, you can be the next Khal Drogo and Daenerys at the Halloween party. It's not easy to imitate these characters, but I am sure you will do great!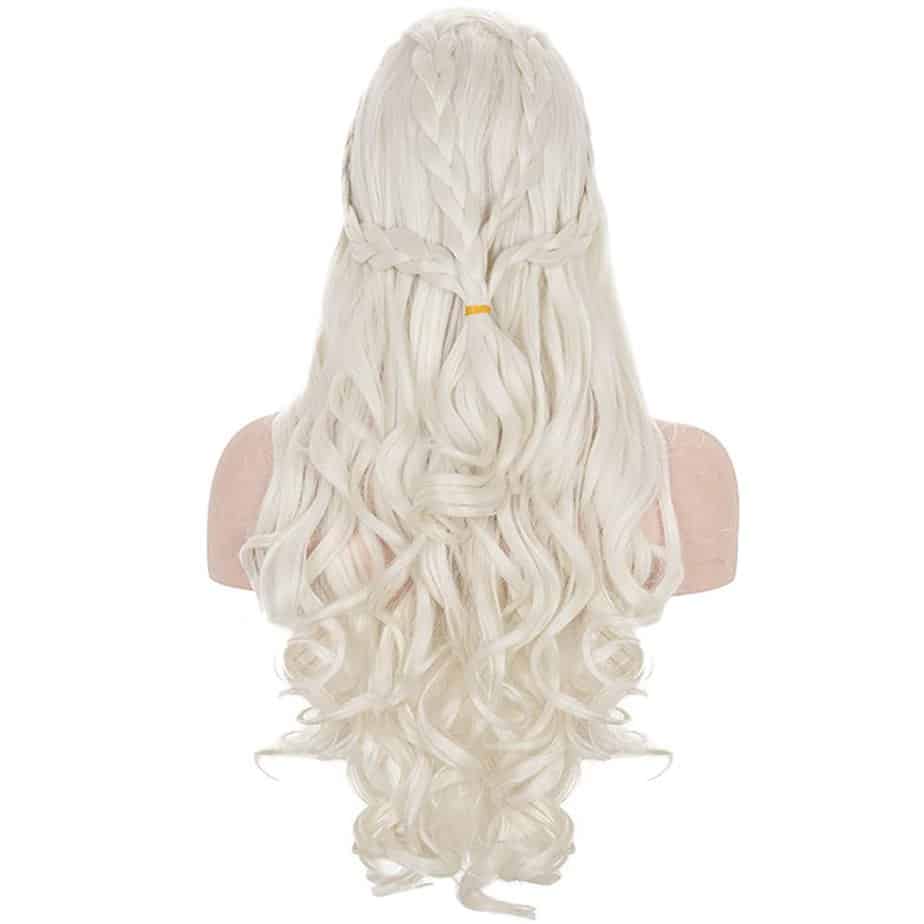 Related posts you may like: 30 Lovely Halloween Costumes Your Dog Must Wear This Year
13. Prisoner and Policewoman
A policewoman and a prisoner are another very attractive look for a Halloween party. You can swap the roles, but I think the gentlemen will agree that the uniform suits the lady better.
14. Belle and Gaston (Beauty and The Beast)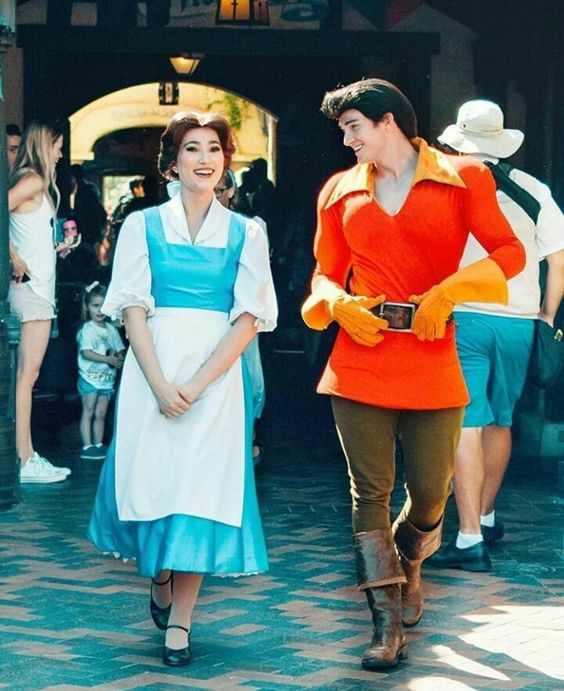 Bell and Gaston, is a very unusual combination, but impressive. The costumes are the most important thing here, and you can get books as elements for Bell, and a fake shotgun for Gaston.
15. Greek Gods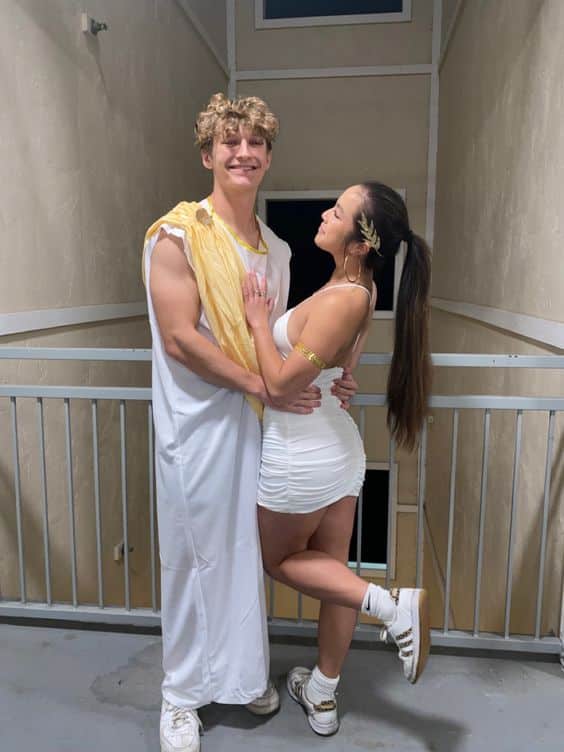 Greek gods are another awesome suggestion for cute Halloween costumes for couples ideas. The most important thing about them is the golden elements in the hair and on the body.
Without a doubt, a couple with such costumes will be noticed from far away.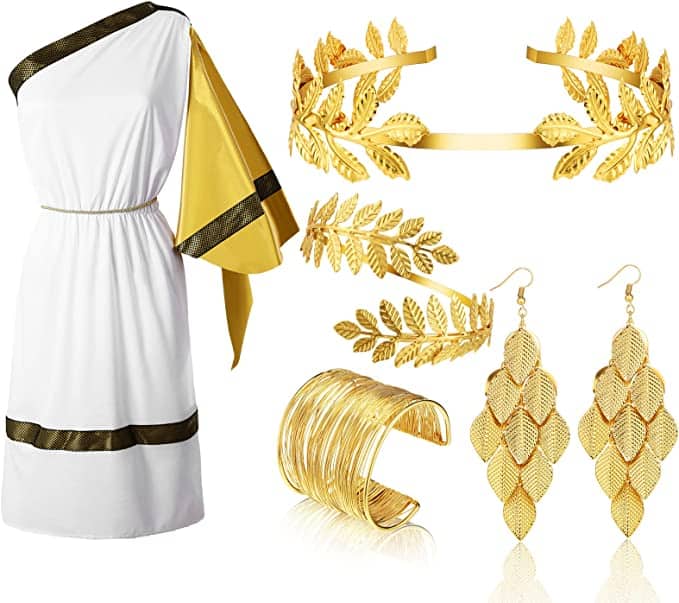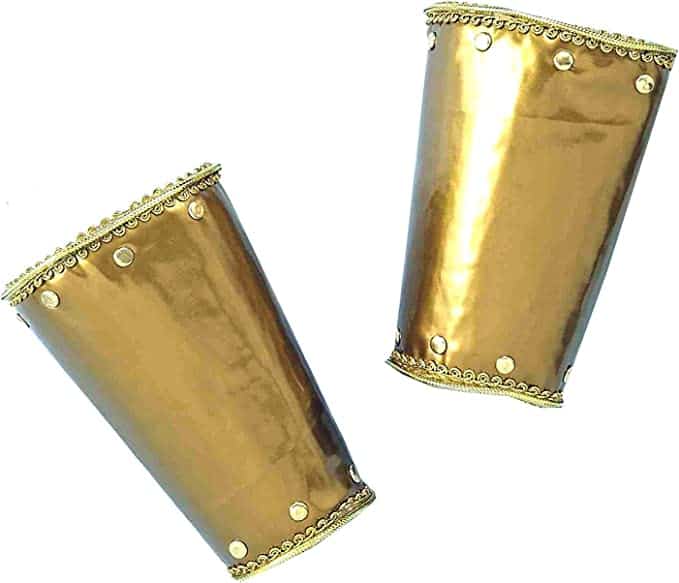 16. Aladdin and Jasmine
Aladdin and Jasmine are the perfect Halloween costumes for couples roles to play together with your significant other. The costumes for both looks can be found below as you don't need anything else for them.


Related posts you may like: 14 Shower Curtains For Halloween To Perfectly Match Your Halloween Decor
17. The Simpsons
The Simpsons are the funniest and craziest characters on television. Turn into them so you can be the soul of the company. Skin color is important as it can be achieved with makeup and wearing a mask.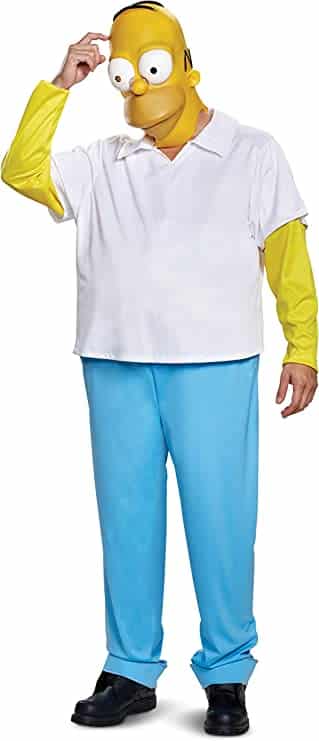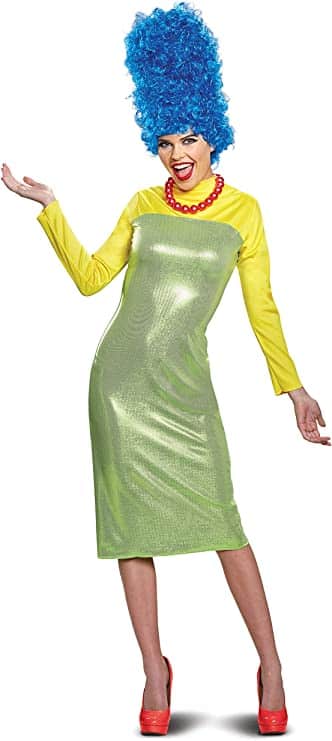 18. Batman and Catwoman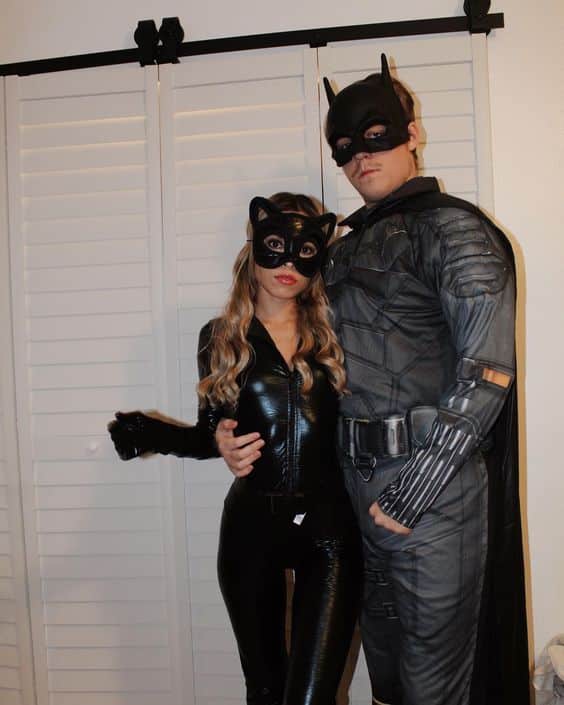 Batman and Catwoman are a great duo. If you're a fan of the color black, these are your costumes.
19. Vampire Couple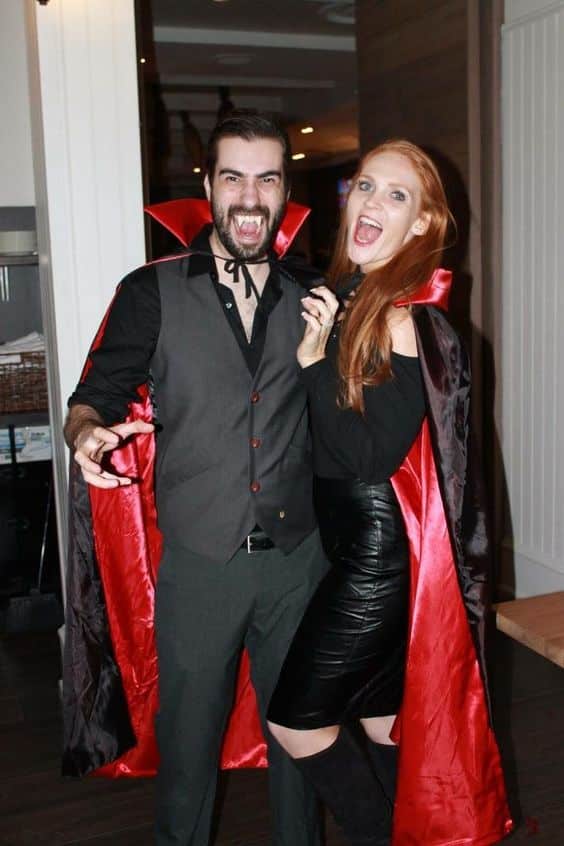 Vampires are one of the most commonly chosen costumes for Halloween, you only have to remember the vampire's teeth. With this choice, you have a lot of room to experiment, so put your twist on it.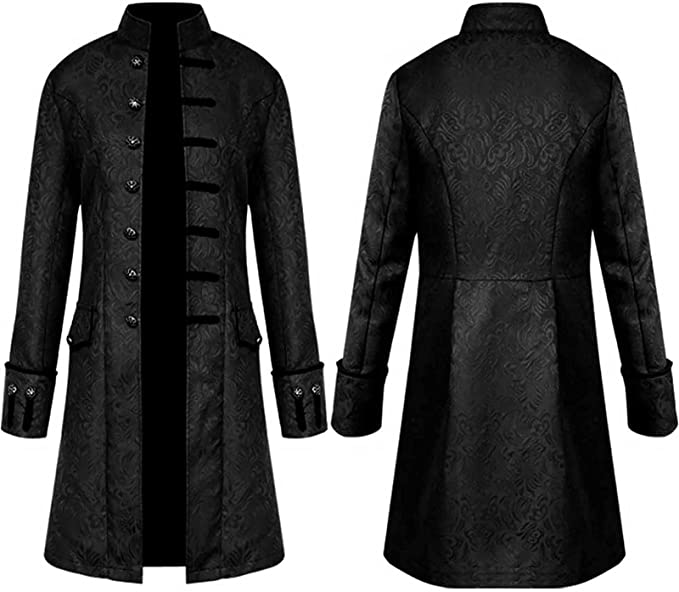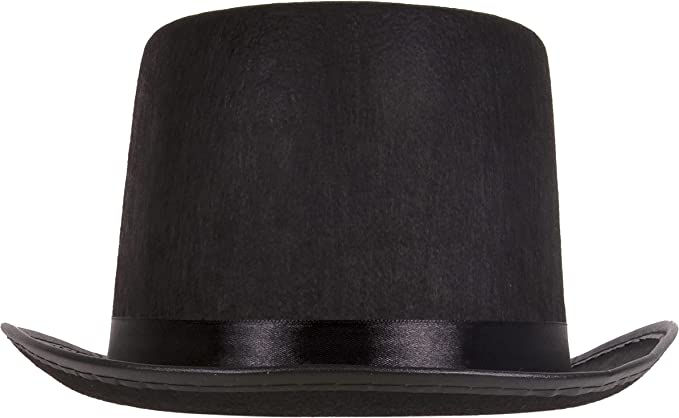 20. Oreo Cookie
This is a very cool proposal. If you're looking for something more fun and sweet you'll love this one.
21. Lilo and Stich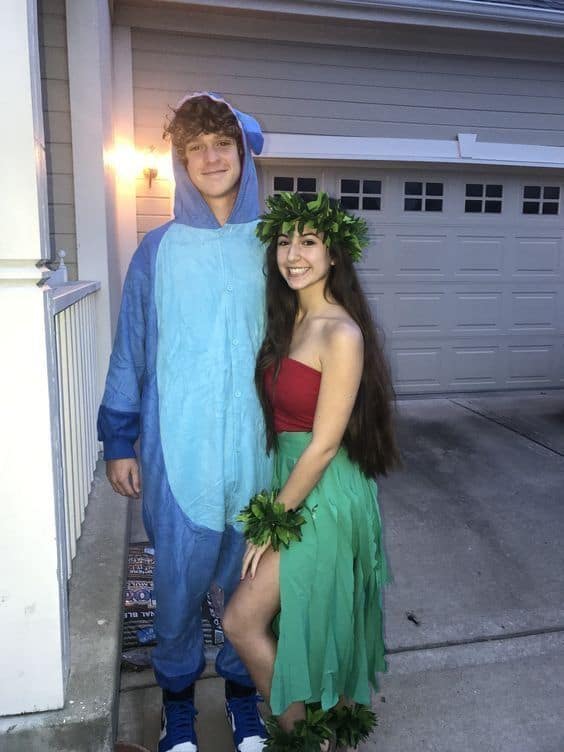 Lilo and Stitch are fun characters who can't live without each other, just like you two, right?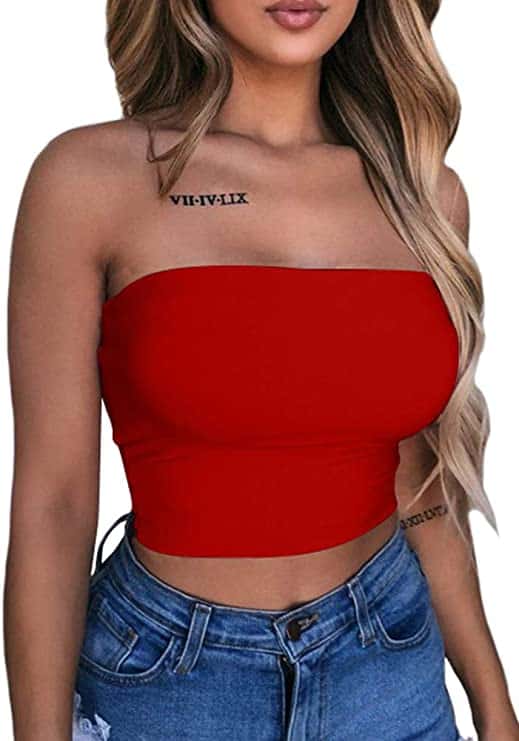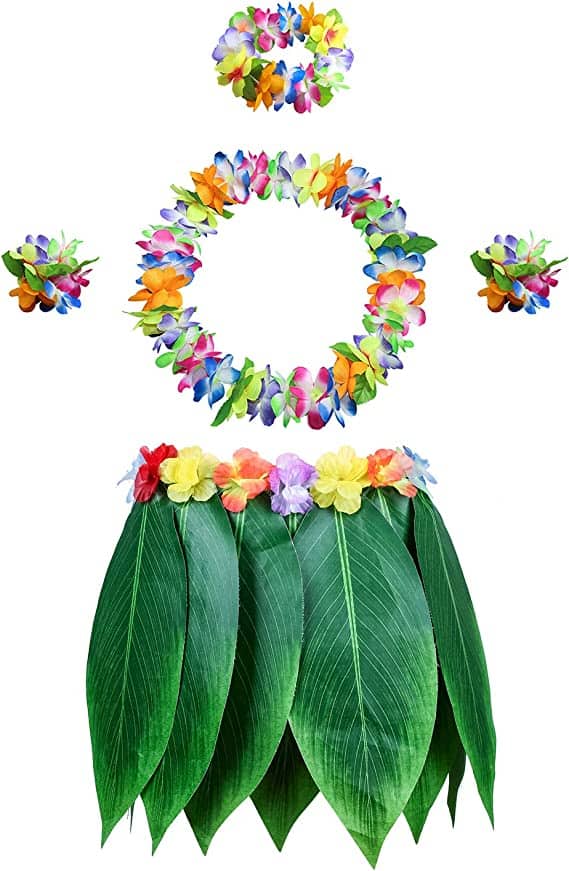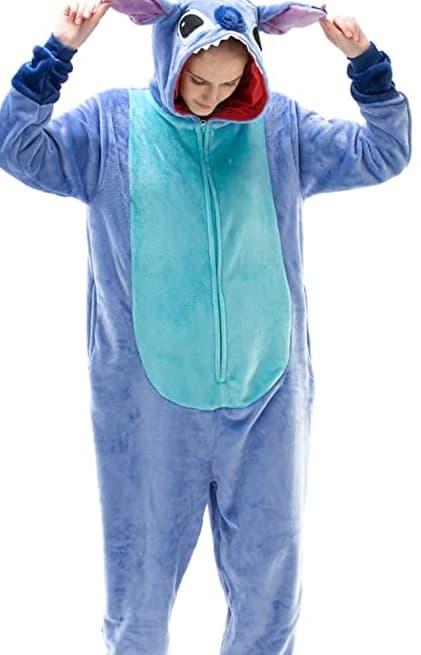 22. Tangled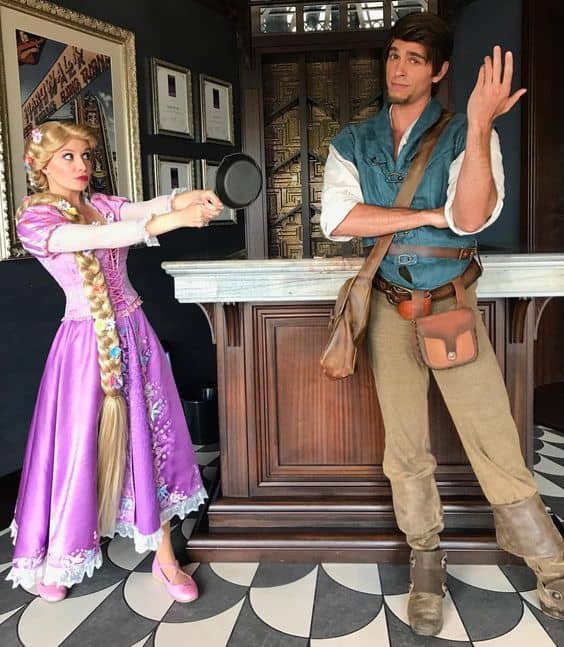 Rapunzel and Flynn are also a great idea for this Halloween. With Rapunzel, you have to focus on the long hair, and with Flynn on looking like a rogue.
Related posts you may like: Halloween Decor Ideas for Small Apartment
23. Beauty and The Beast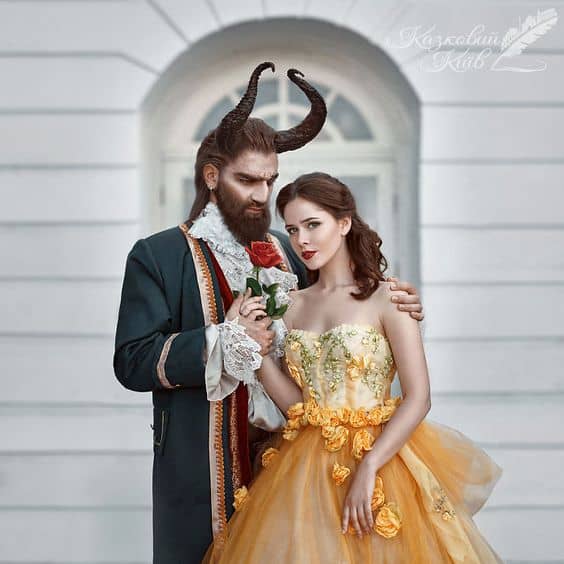 Beauty and The Beast are iconic and much preferred by all couples. The important thing for Belle's costume is to get a beautiful yellow dress, and for the beast, a mask or good makeup with horns.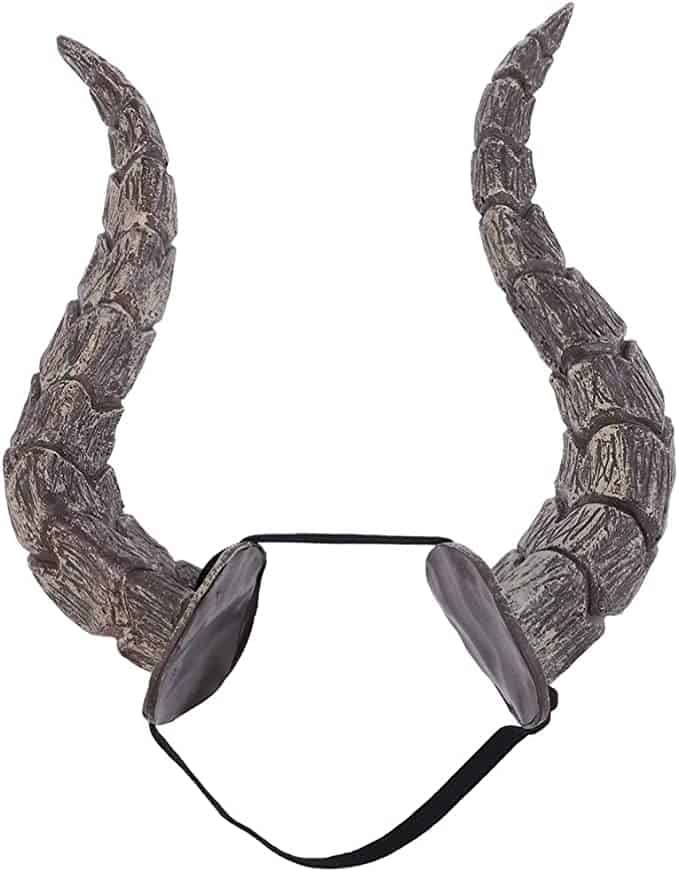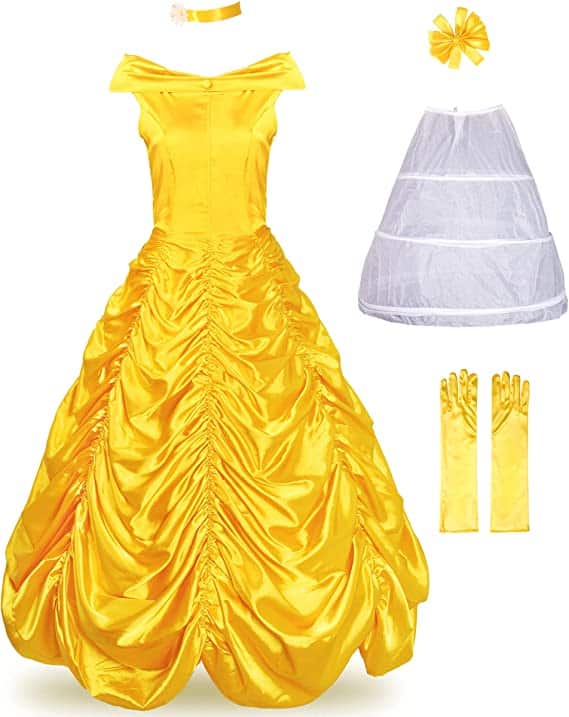 24. The Matrix
Red pill or blue pill? I'm sure with these costumes you'll be one of the most noticed people at the party. You can use your black clothes or get special costumes.
25. Mr. Mrs. Smith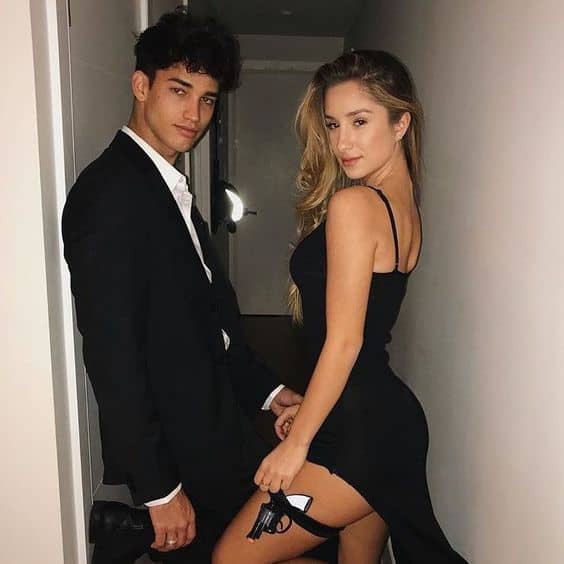 Mr. and Mrs. Smith are one of my favorite characters. This combination is explosive. If your goals are to look classy and sexy, these roles are for you. The most important elements are the fake guns and nice suits/dresses.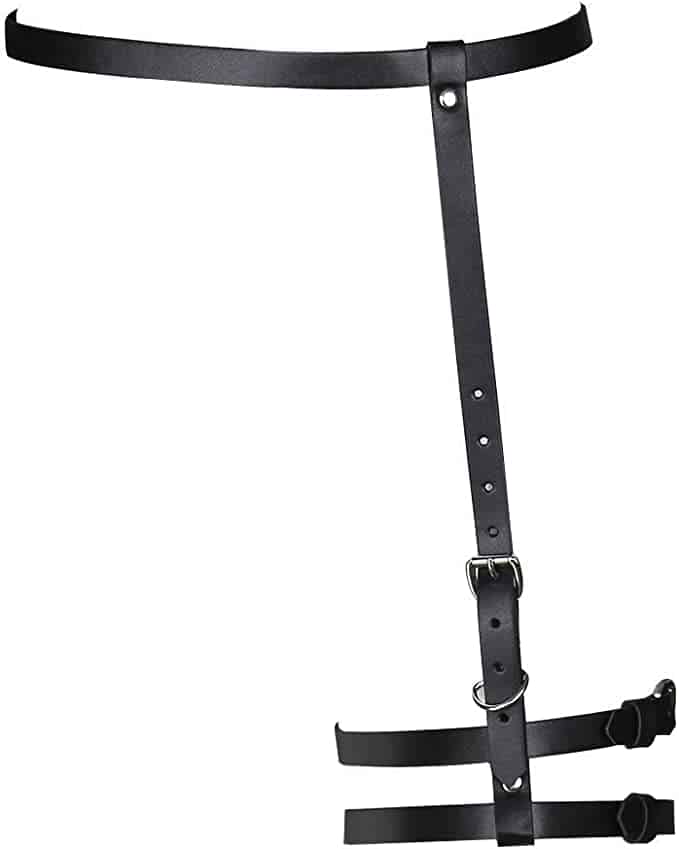 26. Red Riding Hood and Wolf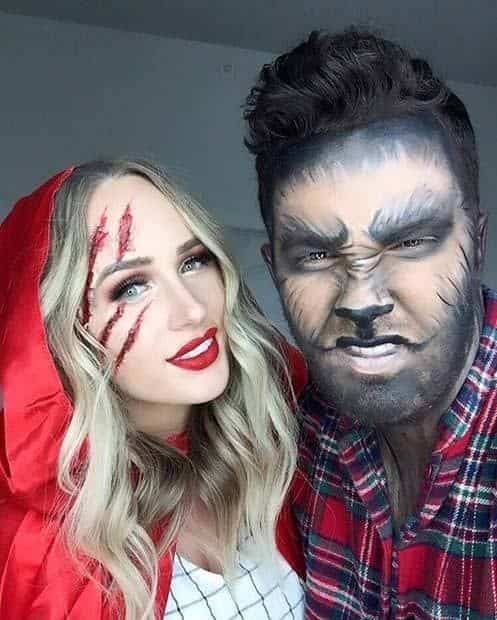 Little Red Riding Hood and the wolf are one of the main choices of couples for Halloween. For them, both makeup and costumes are important.
27. Mummy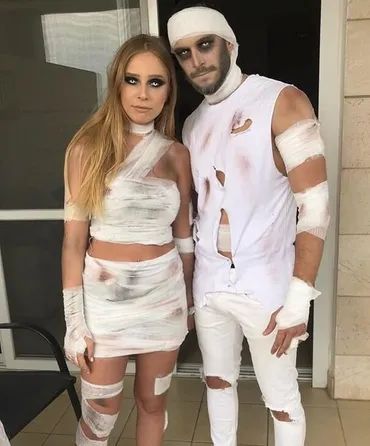 Mummies are old school. With them, you can just wear white clothes and spice them up with bandages, but you can also get more professionally made costumes. Some makeup is also important as a finishing touch.
28. Skeletons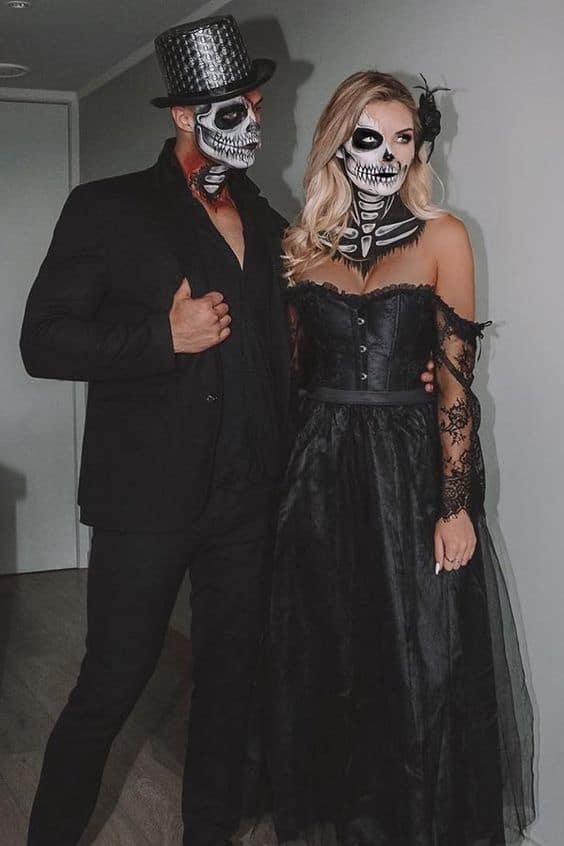 Skeletons, bones, and everything that gives you the shivers. These images are based on good makeup, so if you have such talents you can use these costumes as an idea.
29. Hunter and Deer
The hunter and the cute deer are so sweet. In this case, the image of the deer is harder to achieve but manageable with the right elements.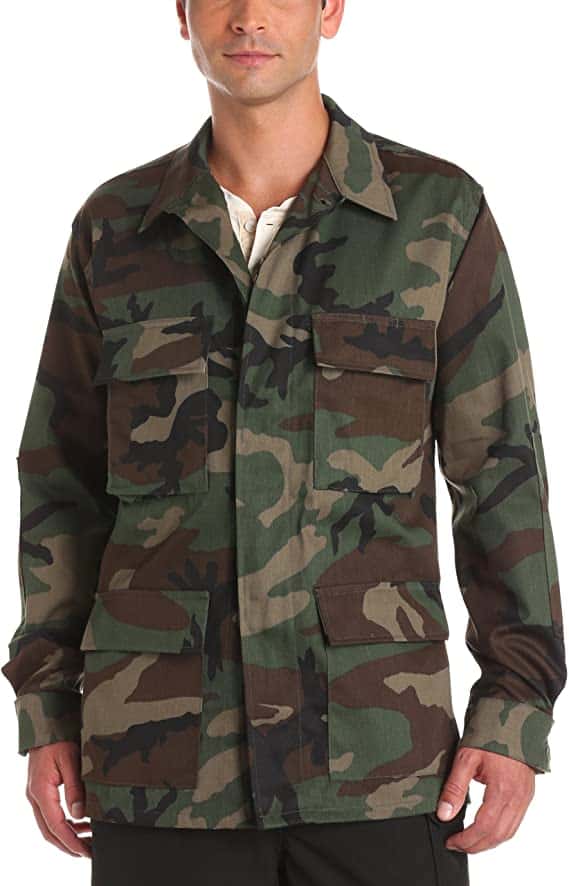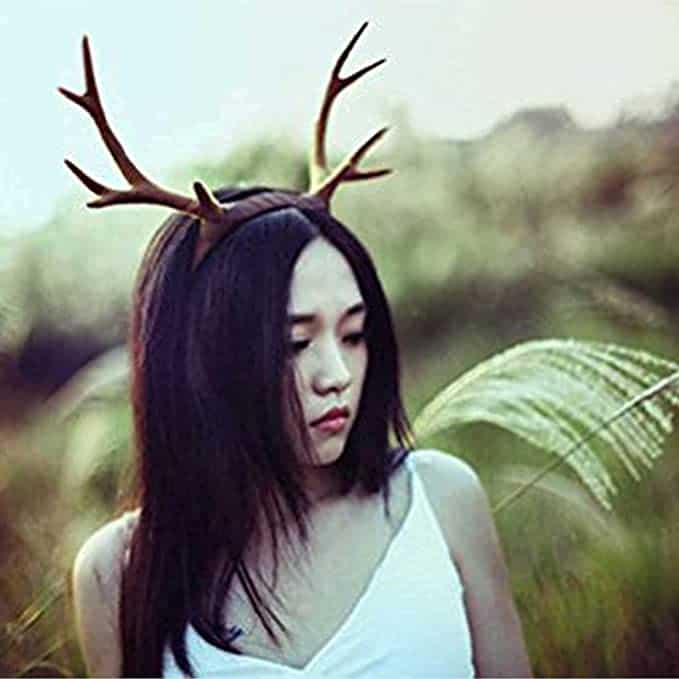 This post was all about Halloween Costume Ideas for Couples