Hey friends! Today I want to talk about a question that is asked by many people and that is how to make a room look bigger and more spacious. It may seem easier to fill a large room with more furniture than to make a small room look bigger than it actually is. In this post, you will learn about some of the color techniques, furniture arranging, lighting, mirror placement that can fool the eye and make the room seem far more spacious. As someone like me who lives in a relatively small space, I am interested in the topic and have read a lot of things. I share with you 7 ways to give more space to your room from my personal experience, enjoy!
1 of 7 – Paint and colors
Opt for light colors on the walls! This is the first step of how to make your room look bigger and it contributes to a visual increase in space. Many people make the mistake of buying furniture based on the colors of the walls. Make a plan and choose the furniture you want by combining it with suitable wall colors. Another thing is to stick to one wall color, don't use several different paints in one room because it makes a visual effect that limits the eye's sense of space. When you use only one color it gives you the feeling of continuous space. Usually white is the perfect color to cover all the requirements for this task.
The following examples will be useful:
Light walls and ceiling / dark floor – visual enlargement of the space
Light walls and ceiling / light floor – create a feeling of spaciousness and immensity
Dark walls / dark ceiling and floor – expanding the space in length and lowering it in height
Dark walls / light ceiling and floor – visual enlargement of the horizontal space
Light ceiling / light back wall and floor – create a sense of depth effect and greater height
Light ceiling / dark walls and floor – suggest the so-called basement effect and cause a sense of danger and anxiety.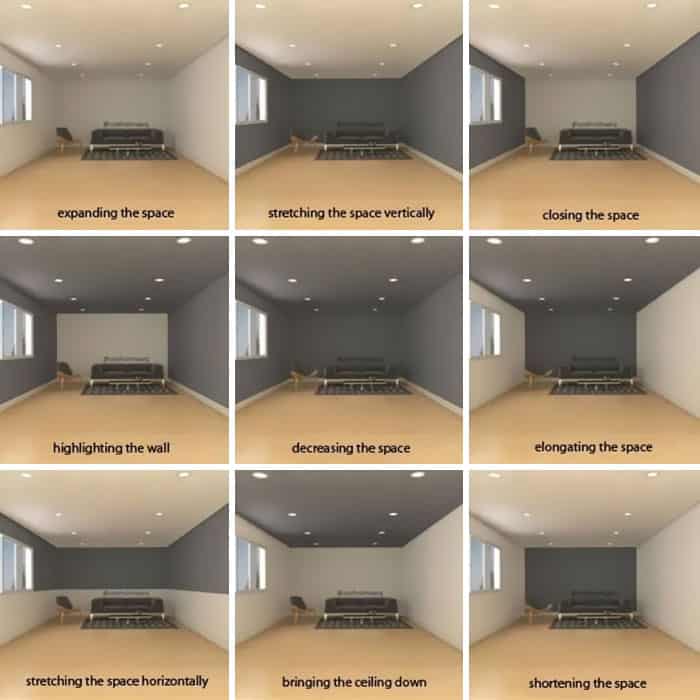 2 of 7 – Choose the right furniture
Furniture with legs, such as a sofa and cabinets, creates a feeling of more space, because of the vertical elevation. Another tip to make a room look bigger is to place large pieces of furniture against the walls to maximize the open area, also don't block pathways.
3 of 7 – Drapery
Curtains are one of the key elements in any home. If you need to furnish a small room, go for light curtains. If necessary, you can put also darker blackout curtains, but let the main ones be light. Floor-to-ceiling drapery will provide an instant sense of height to any room.
4 of 7 – Mirrors
It's not a secret that mirrors make rooms look more spacious, but did you know the trick that if you put a large mirror on the wall opposite the window, it will visually increase the size of the room to an even greater extent. Mirrors also reflect both natural and artificial light to make a room brighter. So, consider mirrors on the wall, they look classy too.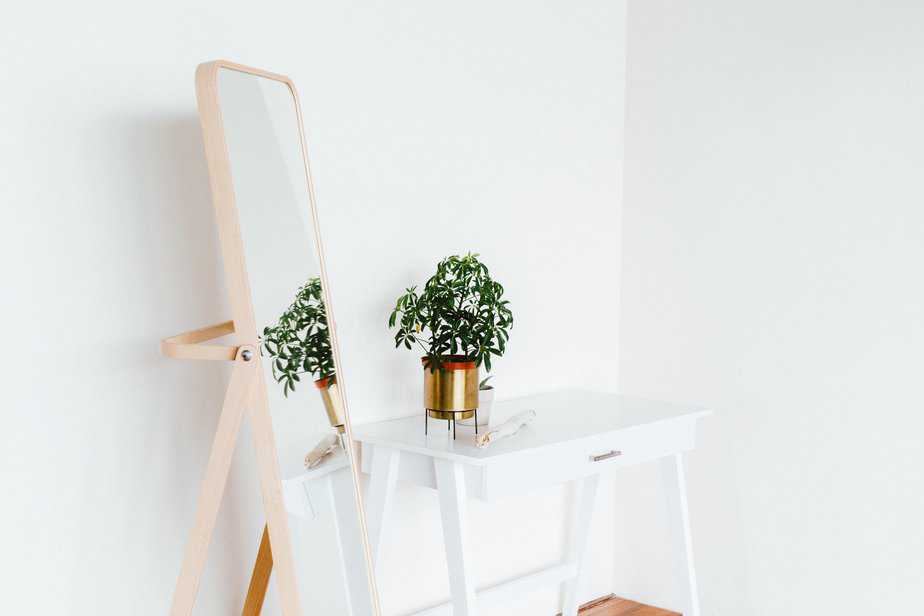 5 of 7 – Open your space for natural light
Light is the main culprit in creating a view for large rooms. If you can make the windows bigger, do it! Allow the light to get into your home. Regarding artificial lighting, it is a good idea to put several light sources in the room and not only one in the middle, this further could help with the space's appearance.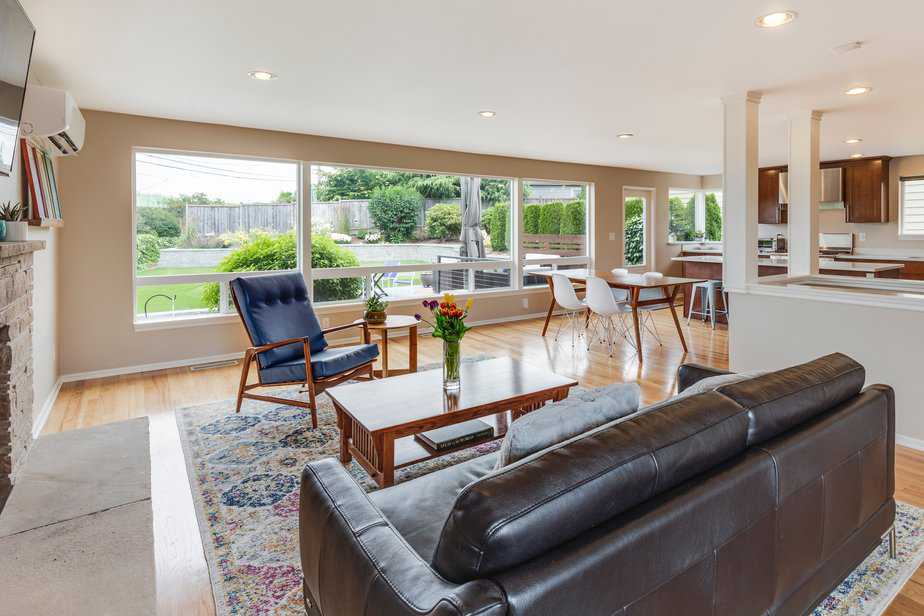 6 of 7 – Décor and artwork
You don't need a decoration in every room because it can make it seem smaller by cluttering up your space. It is better to decorate with a few larger pieces than many small ones. The many small decorations create a feeling of clutter, and the right large ones help create spaciousness. Hang a large picture on the wall than many small ones for example.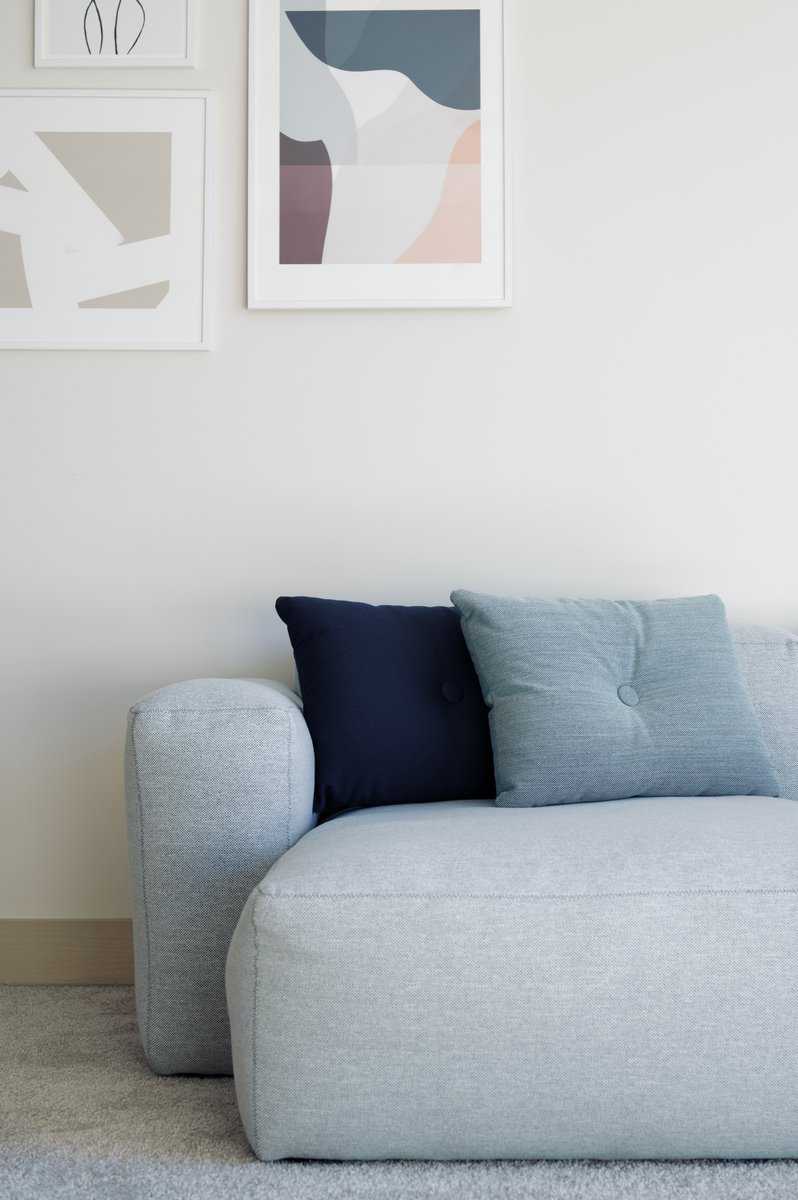 7 of 7 – Optimize your room arrangement
Another way to make your room look bigger is to optimize the space by rearranging the furniture so that it does not interfere with free movement around the room. Make sure to place any larger items close to the walls to create a sense of more space.