When it comes to Valentine's Day, gifts are always planned and bought in advance. However, sometimes our plans go awry and we have to look for creative solutions to avoid disappointing our loved ones. In this post, you will find last minute genius DIY Valentine's Day gift ideas to save the day.
Last Minute DIY Valentine's Day Gifts Ideas
Every year on Valentine's Day, we express our love and appreciation for our significant other. We come up with all kinds of gift ideas to impress our partners. In most cases, it takes a lot of time and preparation to make sure that the present is perfect.
However, there are always people who postpone buying the gift until the very last moment and often get themselves into embarrassing situations. I decided to help these sweet absent-minded folks by compiling a list of 23 last minute genius DIY Valentine's Day gifts to save their relationship haha.
Table of Contents
23 Last Minute Genius DIY Valentine's Day Gifts
1. Pizza Heart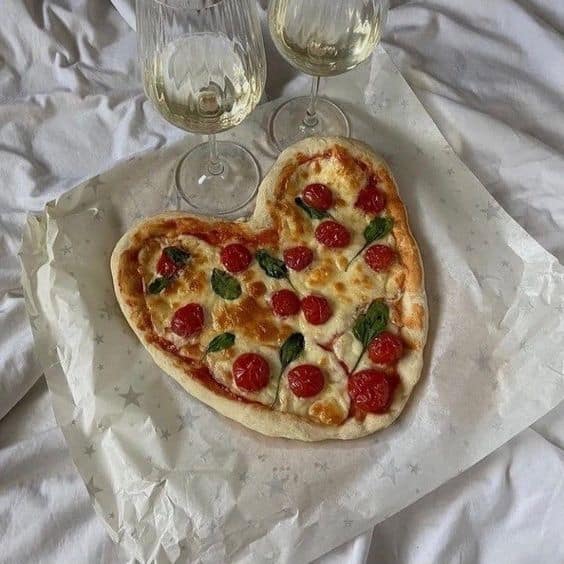 Ever heard the phrase "The way to a man's heart is through his stomach"? Well, many people believe that it is true and applies to both genders. That is why a well-prepared and served dinner on Valentine's Day can impress every partner.
Everyone loves pizza. Make one in the shape of a heart and add all the ingredients your half likes. Buy a nice bottle of red wine, light some candles and voila, your last minute gift is ready!
But Jully, this looks difficult, how am I going to make the pizza in the shape of a heart? Don't worry, just watch the video below⬇
2. Remember When Box
This is a very simple and sweet DIY Valentine's Day gift that will remind your partner of all the good times you had together as a couple. Describe each fun, romantic and important moment on a separate piece of paper and put it into the 'Remember when' box. For instance, one of them can be " Remember the first time we kissed?".
3. Kisses in a Jar
Here is a very original and quick-to-prepare present for the holiday. You need a jar, a cute quote, and your mate's favorite candy. That way, when she wants to feel you by her side, she will take some of her favorite sweets out of the jar and thank you for this amazing DIY gift.
Related post: How to Decorate Your Dorm Room For Valentine's Day
4. Love Jenga
This is also a creative Valentine's Day gift suggestion. Buy a game of Jenga and with colored markers write love messages on all the wood blocks. Invite your partner for a game and surprise him/her pleasantly.
5. Caprese Valentine's Day Salad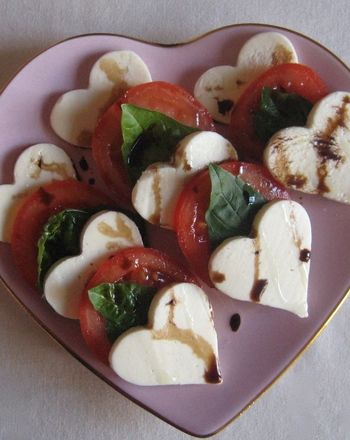 If you have decided to delight your loved one with a romantic dinner for the holiday why not add a themed salad? The Caprese salad will be an excellent choice. Cut and shape the mozzarella into little hearts. You will also need some tasty tomatoes, pesto, and basil for decoration. Add dressing to the salad as well if you like.
6. Morning Love Notes
Is there anything cuter and more warm-hearted than these little love notes? Place these little sweet jotting in the first place your mate goes when she/he wakes up. Your partner will be moved to tears of joy, I assure you.
Add more such notes all around the house. For example on the coffee machine, the fridge, the wardrobe, etc. Your better half will long remember this Valentine's Day because of this genius DIY gift idea.
7. DIY Valentine's Day Gift – Photo in a Bottle

A tiny and sentimental gift. Choose a favorite photo of you as a couple and print it out in thumbnail size. You also need a thread and a small glass bottle. Put the present in a beautiful gift box and give it to your loved one.
Related post: 20 Habits All Happy and Healthy Relationships Have
8. Strawberry Hearts
Strawberries and chocolate – a classic combination. Make the strawberries in the shape of hearts or leave them with the petals. Add different types of chocolate glaze to the fruits. To complement these amazing sweets buy a nice and expensive bottle of champagne and you are ready to go.
9. Reasons Why I Love You Box
Make a box filled with reasons why you love your mate. We often forget to tell our halves what we like about them and what they are good at. St. Valentine's Day is a great time to do this by making a beautiful box and putting slips of paper in it, on which we write why we adore the person next to us.
10. Heart Pancakes
Roll up your sleeves and make some tasty heart-shaped pancakes. Pop to the shop and pick up some chocolate, fruits, and flowers. Make coffee and serve breakfast in bed. Every woman will appreciate some sweet pancakes with an aromatic cup of coffee.
Related post: Breakfast Ideas To Surprise Your Girlfriend
11. Tree of Memories
For this DIY Valentine's gift, you will need a beautiful pot, small branches from a tree, pebbles, clips, and favorite photos. It turns out very effective as you can decorate your home with it and add replace the photos from time to time.
Giving a gift to a loved one that involves pictures of you two is always a very emotional moment. They bring back memories and feelings that we forget in our hectic daily lives. Such presents will always be appreciated and touching.
12. Donuts Valentine's Day Gift
If your mate loves donuts, buy her/him a donut box and write a catchy love message on the inside. Don't underestimate the power of food haha. If you know your partner's favorite things to eat and got them for them at the right time, they will be extremely joyful. The message should be personalized and fun.
13. Love Platter
Prepare a romantic dinner by arranging a beautiful platter with salami, cheese, fruits, vegetables, cookies, and more. Add some good wine to the picture and you don't need anything else, just the pleasant company of your loved one. Don't talk about work, problems, or worries, but use the moment to recall all the fun moments you had together.
14. Valentine's Day Gifts – Balloons
Super cute DIY gift idea for the holiday. To create this you need a small box, 4 straws, 1 balloon, strong glue, wrapping paper, and small decorations. Decorate the balloon as you see fit and also put a quote on it if you like. In the box, put your partner's favorite brand of candy.
15. Jelly Candy Box
If your other half loves jelly sweets, go for this idea. Get a box with sections and fill them with different types of jelly candy. On the inside of the box lid, stick photos and a love message. This gift will take you very little time to prepare but will please your better half immensely.
16. Valentine's Day Letter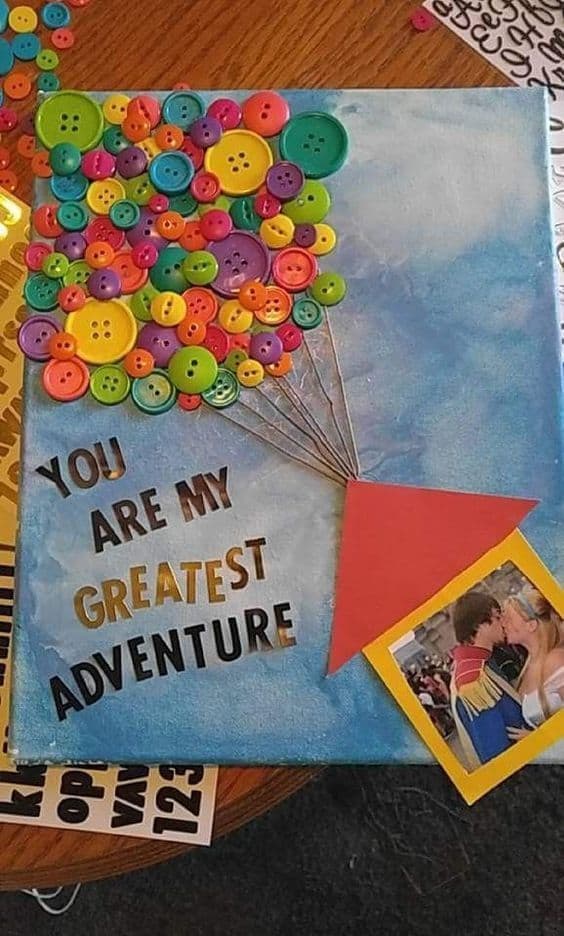 You have only a couple of hours to come up with a gift? This is the solution. Make a beautiful love painting for your mate using everything available in your home. Put up a photo and write a heartfelt message. You can also make a photo frame that you have decorated originally.
17. Movie Night
Is there anything cooler than a movie night just for you? To make it a little bit more special than usual, grab your favorite foods like popcorn, burgers, candy, coke, and cookies.
Prepare special milkshakes and wait for your better half to come over and watch your favorite movie. Spending time together and sharing common hobbies are some of the methods to fasten the bond.
Related post: The 30 Best Chick Flicks Of All Time
18. Sweet Love Letter
This idea is so clever and artistic! Why not create a personalized version of it for your partner? Write a beautiful message by putting different sweets in place of some missing words. Making this gift is very easy and quick as long as you think of what you are going to write and which sweets you are going to use.
19. Matchbox Message
We've all seen matchboxes, but we've never thought of how we can turn them into very cute and fancy Valentine's Day gifts. You can come up with lots of original ideas that you can execute in a very short time. Put such matchboxes in several places so that your better half keeps discovering them throughout the day. For example, you can put one in the car, in the handbag, at the workplace, next to the toothbrush, next to the coffee cups, etc.
20. Love is Everywhere
A small way to say a big "I love you!". All you need is a wooden clothespin, paper, and markers. It turns out so cute and compact that you can put it in your loved one's pocket to surprise him/her pleasantly.
21. Handmade Love Card
A handmade love card is one of the most common gifts on this holiday. It doesn't need to be perfect because for the person who loves you it will be perfect no matter what. You can simply take two puzzle pieces, paint them and stick them on the main page. Write everything you feel without any embarrassment and I assure you it will make your better half cry with joy.
22. Flowers With Candy
The candy bouquet sounds like an interesting proposal for a DIY Valentine's Day gift. You need tissue paper, candy, skewers, and glue. The candy should be the favorite of the person for whom the bouquet is. Wrap it with more paper and put a small card with a message.
23. Valentine's Day Cupcakes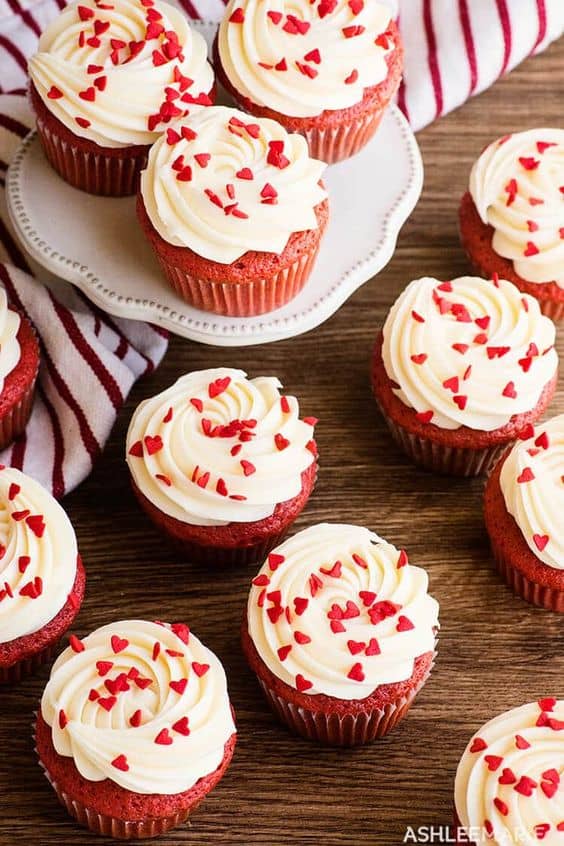 Everyone would love some sweet cupcakes for Valentine's Day. Decorate them with hearts, strawberries, chocolate, etc. Arrange a few in the shape of a heart, especially for your mate.
related posts you may like
This post showed you 23 Last Minute Genius DIY Valentine's Day Gifts