This post will answer 16 frequently asked questions about Roomba vacuum cleaners.
This post contains affiliate links, which means I'll receive a commission if you purchase through them. You will have no extra cost!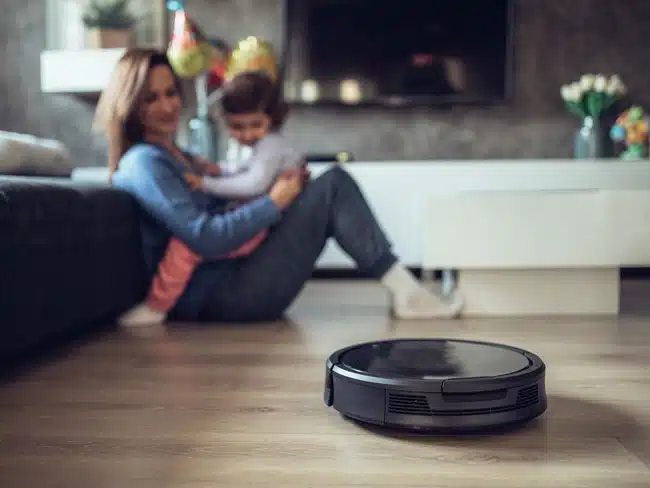 Vacuuming can be a quite time-consuming chore, especially if you have a larger home and pets. Luckily, with the advancement of science and technology, a solution to this problem has been found as well. In fact, we have had the solution for over 20 years now with the release of the Roomba series from iRobots. It proved to be the first commercially successful autonomous robot vacuum cleaner.
These cleaning robots are like a computer on wheels that can go around obstacles, detect and clean where there are stains, and is smart enough not to attempt suicide by falling down the stairs lol. Extremely convenient and easy to use, you can just relax and watch Netflix while the Roomba does all the vacuuming for you.
After reading all of this you might have the urge to buy one and put an end to the tedious cleaning, but you probably have a few questions too, right? Well, in this post I will answer 16 frequently asked questions about Roomba vacuum cleaners which I hope will clear your uncertainty and satisfy your curiosity.
Are Roombas Worth It?
Roomba is a robot vacuum cleaner that can be used to automate the task of cleaning your home. It is designed to save time and effort on household chores by allowing you to set it to run while you're away and take care of the cleaning for you. Is it worth using Roomba? It all depends on what your needs are. If you are a busy person and don't have time to clean at home then the Roomba Vacuum Cleaner is perfect choice.
On the other hand, if you enjoy cleaning and don't mind spending the time and effort to do it yourself, then a Roomba may not be necessary. Despite their ability to clean effectively, they may not replace the deep cleaning and overall satisfaction of doing it yourself. But apart from the positives, does Roomba have some drawbacks? In this article I answer 16 FAQ about Roomba Vacuum Cleaners.
Frequently Asked Questions About Roomba Vacuum Cleaners
Can You Use The Same Roomba in a Two-Story House?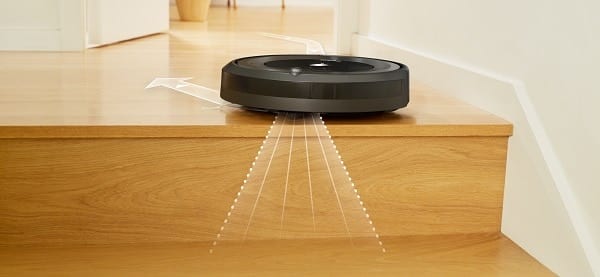 Yes, Roomba is designed to adapt to floor changes and has a very good smart mapping system. Therefore, there is no problem at all to use the same robot for cleaning multiple floors. When you put the Roomba in a new room, it will always have a period of adaptation and learning the new space. Once it is familiar with it, the cleaning process will be faster and more optimized.
What's more, I would recommend taking the docking station with you when you change the floors. This way when the robot's battery gets low or it is done cleaning, it will safely return to its docking station.
Can You Run Your Roomba More Than Once a Day? If yes, how often?
Yes, you can use the Roomba more than once a day because it only needs a few hours to fully charge. That means you could probably use it between 3-5 times per 24 hours, but this also depends on the model and price of the robot. However, how much of this is needed depends on your criteria for cleanliness and other circumstances such as whether you have furry pets, respiratory problems, etc. In general, it is recommended to run it four to seven times a week.
How Long Does It Take for a Roomba to Clean a Room?
How long it will take the Roomba to clean your room depends on many factors such as the square footage of the space, how much furniture and obstacles there are, what type of flooring it has, what model the robot is, etc. Anything between 30 minutes and 2 hours is quite normal.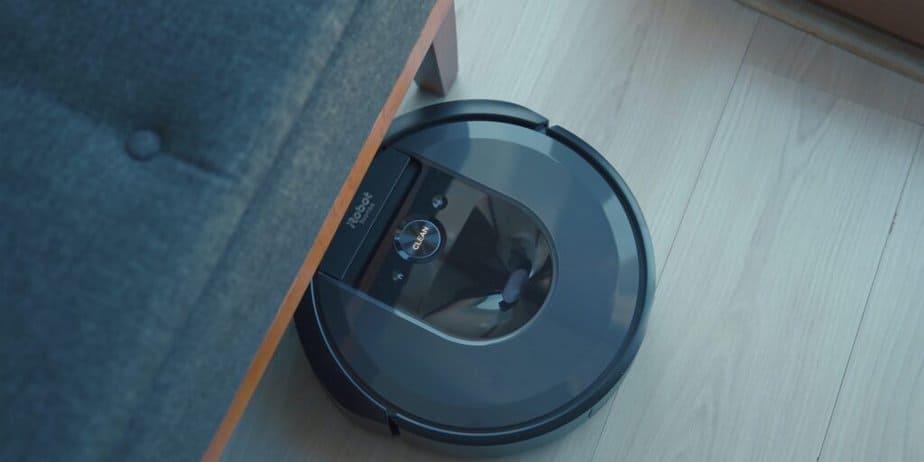 If your room is more spacious and harder to clean, the new models also have a "Charge & Resume" option where they remember how far they've come, recharge their battery, and pick up where they left off.
Does Hair Get Stuck in Roomba Vacuum Cleaner?
Yes, the Roomba will pick up pet hair from the floor, but you need to clean the filters and brushes regularly. Otherwise, they get clogged and the Roomba can break. There's no workaround here, it's just part of the robot's maintenance.
Is Long Hair a Problem for Roomba?
No, long hair is not a problem and Roomba will deal with it. However, it's important afterward to remove the wrapped hair around the brushes. As you know my hair is also very long, but my Roomba has no problem with that and cleans everything perfectly.
Related post: Is It Unprofessional to Have Long Hair as a Man?
Can Roomba Go Over Shag Rugs?
Newer models won't have a problem. Unfortunately, the old ones clog up pretty easily and quickly, making them incapable of cleaning shag rugs. It's best to research online about the model you have and see if it is okay or not. In any case, after cleaning you will need to remove the remaining hairs from the brushes.
Will Roomba Run Over Dog Pee?
Unfortunately yes. It's quite an unpleasant situation, after which you will have to clean the robot and all the other places it has passed through spreading your pet's pee. Fortunately, there are now models like the Roomba J7 Plus that can recognize and avoid at least solid pet waste with the help of artificial intelligence.
Where Should I Place My Robot Vacuum Cleaner?
It is best to put it together with its docking station somewhere on the floor. Moreover, it's also nice not to have any furniture or obstructions close to the docking station so your Roomba can go in and out without a problem.
Roomba Automated Garage
Can My Downstairs Neighbors Hear My Roomba?
Unfortunately, it is possible. However, it depends on how thin the walls are and what the noise level is where you live. Older models are noisier and collision with furniture can also sometimes be a problem. To save yourself hassles with the neighbors it's best to let the robot clean during the day while everyone is at work rather than late at night lol.
What is the Lowest Height the Vacuum Cleaner Can Pass Under?
For optimal cleaning results and to avoid the risk of getting stuck, Roomba will only go under furniture that has an opening of at least 4 inches (10 cm) in height.
Can Roomba Vacuum in the Dark?
It depends on what sensors the robot uses for orientation. If it has a camera, then it can't work in complete darkness. Only robots that navigate themselves with laser or infrared can achieve this.
Are Roomba Vacuum Bags Reusable?
It's not recommended to reuse the bags, but if you want to, you certainly can. For this, you need to remove the dirt from the bag thoroughly with another vacuum cleaner. Once the vacuum bag is clean, you can use it again.
How Often Should You Change the Roomba Bag?
The bags have a larger capacity than most people think and can collect a lot of dirt. One bag can last 10 cycles before it needs to be cleaned or replaced. Be careful when cleaning the bags not to compromise their integrity because then you won't be able to use them again.
Will Roomba Tell Me When the Bag is Full?
Yes, there's an indicator to let you know that the vacuum bag is full. It can also notify you via the iRobot app on your phone.
Can I Pick Up Roomba and Move It to Another Room?
You can, but I advise you not to do it while it's in the process of cleaning a room. That way the robot can get confused and take longer than necessary to clean the areas you want. Therefore, it is desirable to change rooms only after the Roomba has finished cleaning the previous one.
How to Use the Roomba Remote Control?
Amazon Best Selling Roomba Vacuum Cleaner
Some Technical Details
| | |
| --- | --- |
| Brand | iRobot |
| Special Features | 10x Suction, Smart Mapping, Powerful Suction, Ideal for Pet Hair, Wi-Fi Connected, Works with Alexa, Carpets & Hard Floors, Recharges & Resumes |
| Product Dimensions | 13.34″L x 13.34″W x 3.63″H |
| Included Components | 1 Extra High-Efficiency Filter, 1 North American Line Cord, 1 Roomba® i7+ Robot Vacuum, 1 Clean Base™ Automatic Dirt Disposal, 2 Dirt Disposal Bags, 1 Extra Side Brush |
| Battery Life | 75 minutes |
| Item Weight | 7.44 Pounds |
| Customer Reviews | 12,724 ratings / 4.4 out of 5 stars |
Related posts
This post answered 16 Frequently Asked Questions About Roomba Vacuum Cleaners